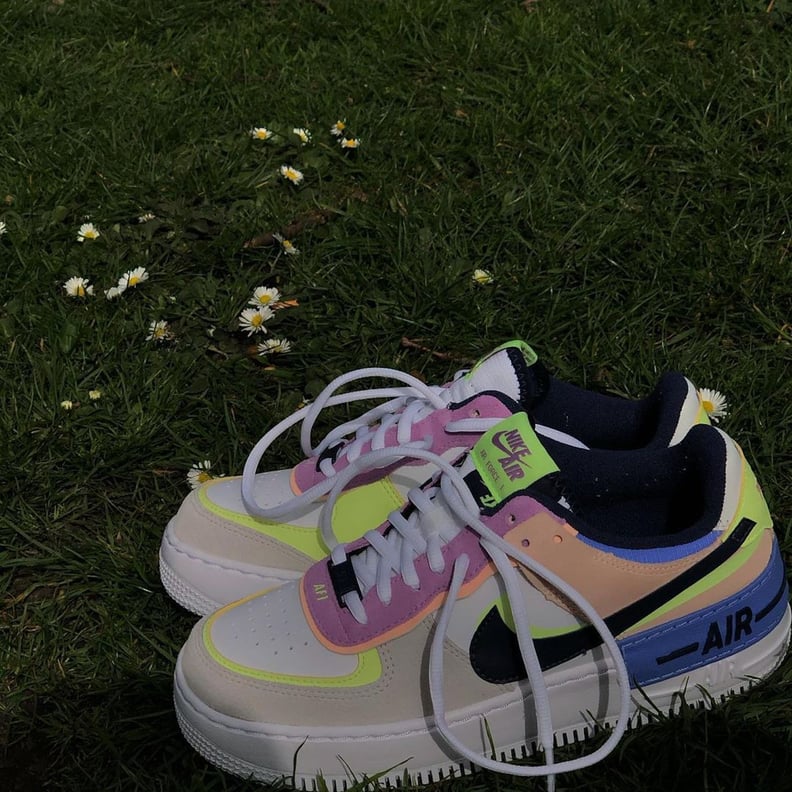 There's something so classic about wearing a pair of Nike Air Force 1s. While at first you may think to yourself, "How do I wear these?" you'll quickly realize they're actually so darn easy to style. They pretty much go with everything and anything in your closet which is why fashion lovers and sneakerheads everywhere love them. The Air Force 1s are a cult favorite for a reason!
Think of the sneakers like your favorite pair of jeans that just go with everything. You can style them with athleisure pieces, like your tie-dye sweatsuit, bike shorts, and of course, your leggings. But, they're also an easy way to add a cool factor to your more festive / dressier pieces. Think minidresses, skirts, and even a classic button-down shirt. Yeah, there's literally nothing these sneaks can't do.
If you've been thinking about joining the Air Force 1 club, read on to get inspired by these amazing outfit choices ahead.
Style them with a floral dress and bucket hat. (Bonus points for a scrunchie around your wrist.)
Style a suede pair with patchwork jeans for a statement look.
Keep it casual and style them with a button-down and baggy pants.
Style an orange pair with a green sweatsuit.
Opt for the nostalgic factor and style yours with a velour tracksuit.
Pair yours with a colorful denim look.
Style a pair with a blazer dress.
Style yours with a polo and sweatpants for a sporty yet chic look.
Wear them with a sports bra, blazer, and high-waisted jeans.
Style yours with green trousers and a crop top.
Pair yours with a skirt and matching jacket.
Let your shoes do the talking by opting for a colorful pair.
Style yours with a miniskirt and polo tee.