As POPSUGAR editors, we independently select and write about stuff we love and think you'll like too. If you buy a product we have recommended, we may receive affiliate commission, which in turn supports our work.
Veronica Beard was started by sister-in-law design duo Veronica Swanson Beard and Veronica Miele Beard, who made their New York Fashion Week debut for the first time in 2012. Fast forward almost 10 years, and the FLOTUS is hand-selecting pieces off the company's website. Dr. Jill Biden has been spotted in three great Dickey jackets from VB in just two months' time. You may also recall that Meghan Markle's a fan of the brand, and we're sure the VB Gives Back program, which aims to empower women's voices through charity work, is part of the reason the label has become so attractive to activists and leaders like Biden and Markle.
The team told POPSUGAR why Veronica Beard is a perfect fit for the first lady in particular: "Veronica Beard dresses women who want to look effortlessly chic doing what they love and FLOTUS is a perfect example of that." Jill, who wore her green Veronica Beard jacket for the first time during the campaign trail, most recently paired the moto-style Scuba Hadley jacket with a Lela Rose dress for an appearance at the US Marine Corps Air Ground Combat Center in California. But the Beards count the first Jill sighting as particularly memorable. "We always say Veronica Beard jackets are like Superwoman capes. During the campaign, Dr. Biden was wearing our green jacket when she jumped to the defense of (now) POTUS when someone rushed the stage. We loved seeing her set this courageous example in a Veronica Beard jacket," they said.
Ahead, you can take a look at Jill's moments in Veronica Beard and shop the exact products she owns, along with similar, inspired styles at all different price points.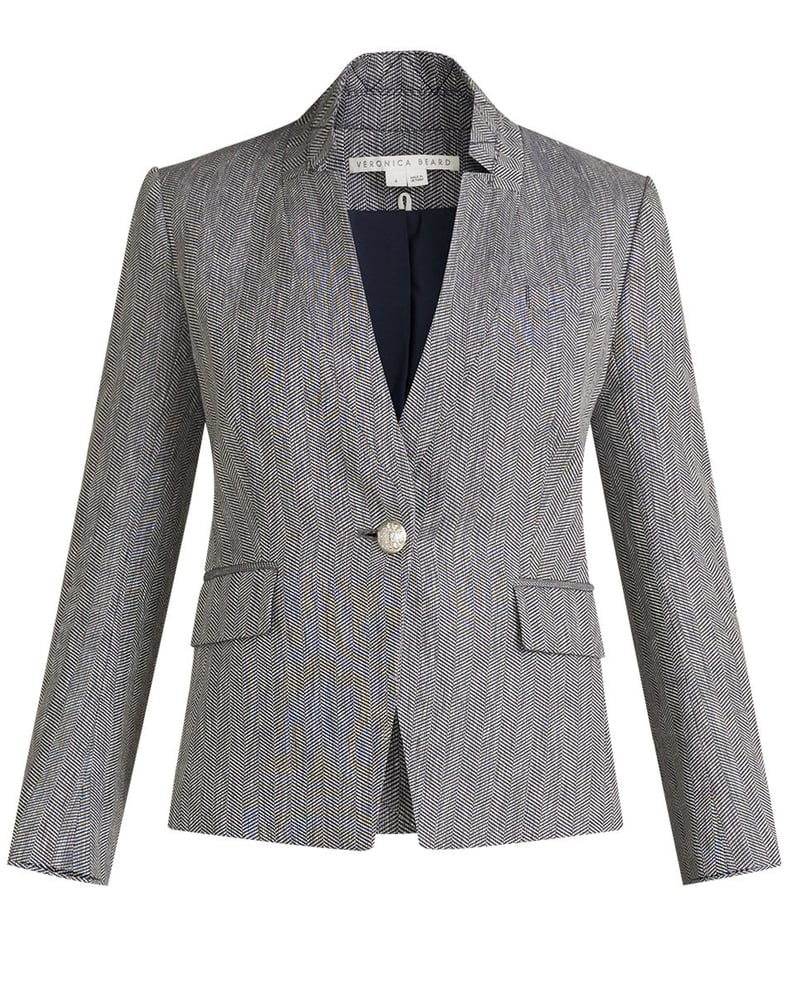 The Veronica Beard Herringbone Dickey Jacket Is Available in Blue/White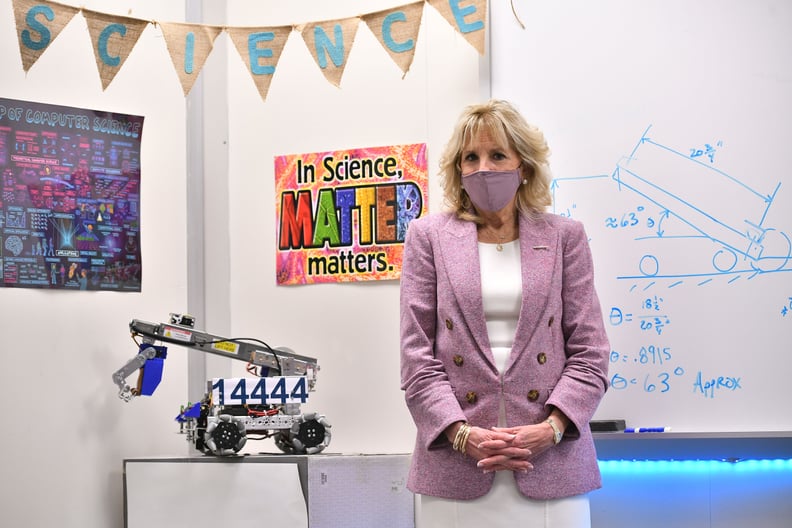 Jill Wore the Veronica Beard Beacon Jacket at Fort LeBoeuf Middle School in March 2021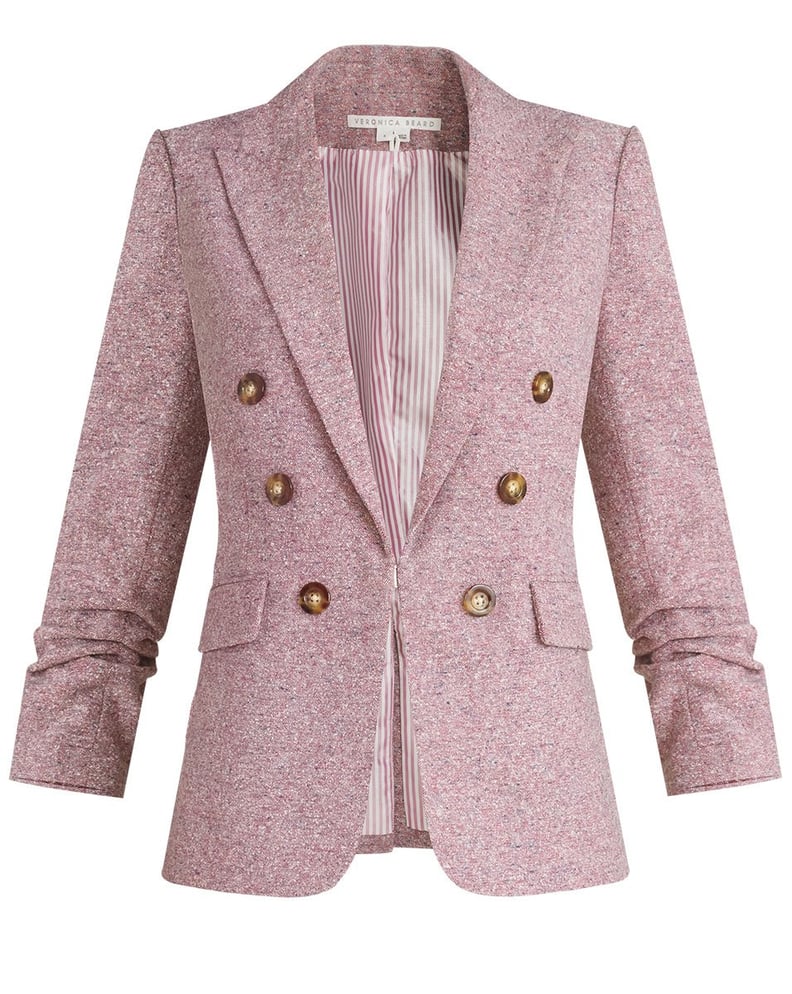 The Veronica Beard Beacon Heathered Dickey Jacket Is Available to Shop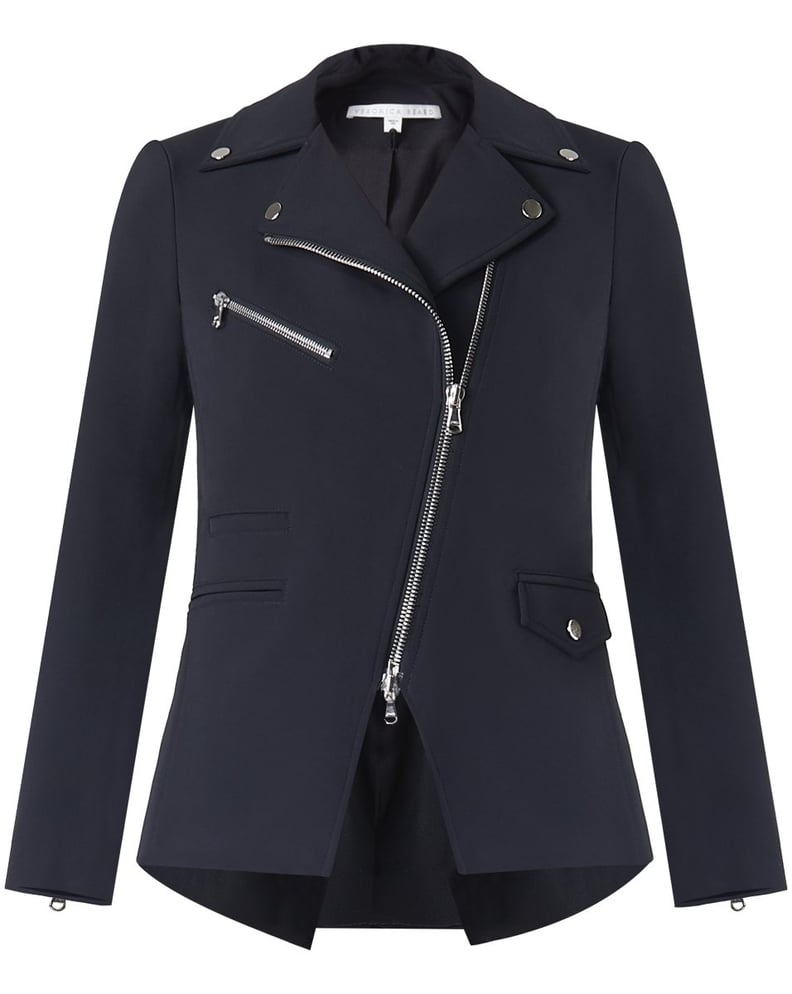 The Veronica Beard Scuba Hadley Jacket Is Available to Shop