Jordyn Woods's Must Haves: From a Pure-Silk Pillowcase to Bejeweled Nike Dunks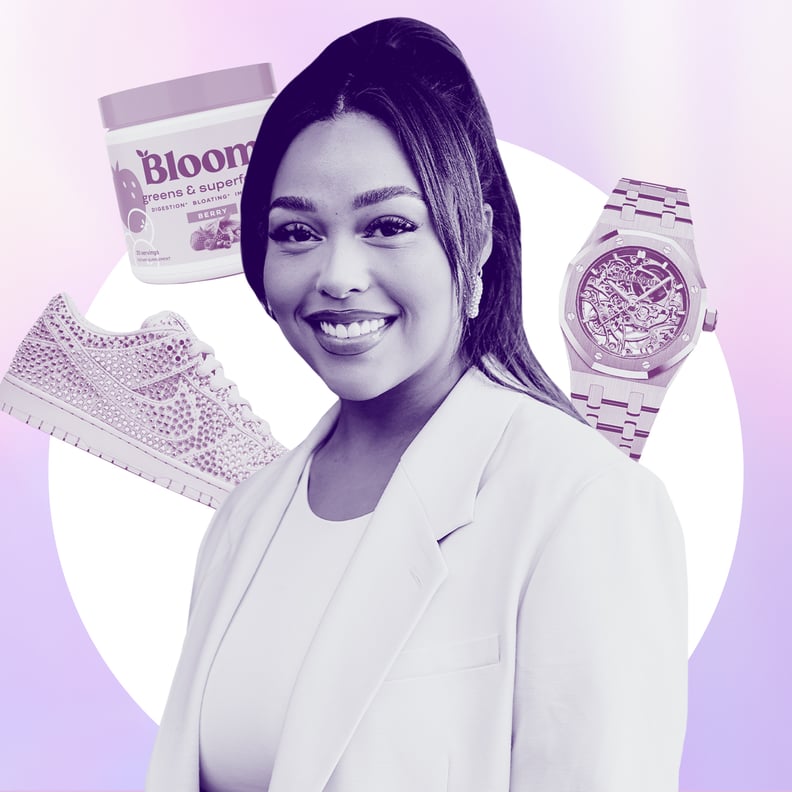 Getty | Natasha Campos
Photo Illustration: Ava Cruz
Getty | Natasha Campos
Photo Illustration: Ava Cruz
Every editorial product is independently selected by our editors. If you buy something through our links, we may earn commission.
Jordyn Woods is putting her eye for fashion to work. Though she's modeled in campaigns and appeared in reality shows and network TV alike for the past few years, the 24-year-old model and fitness-app founder has become a style star in her own right. She's often sporting the splashiest looks for date nights with boyfriend Karl-Anthony Towns and nailing the most polarizing trends on Instagram. Now she's partnered with Shein to create a one-of-a-kind capsule collection that just launched on Sept. 19.
Characterizing her personal style as "glam meets streetwear," she particularly loves showcasing the curves, which much of her collection demonstrates. "My personal style does change every other day, but these are definitely pieces that I would wear and feel confident putting on," she tells POPSUGAR. "To me, the sexiest thing you can wear is your confidence, and as long as you feel comfortable, that's going to show."
With 28 styles, she describes the line as "very fun, but also super versatile and wearable." That includes matching sets, shackets, and bodycon dresses — her personal favorite — which all exude Woods's cool-girl aesthetic. "With the fall season coming up, I wanted to go with darker tones that are still statement pieces at an affordable price," she explains. "With Instagram and this social media age, you always want to switch up your looks, and this collection gives you that freedom."
Beyond sharing the inspiration behind her latest partnership, Woods gave a peek into her go-to products and beloved staples she can't live without. From a pure-silk pillowcase to sneakers embellished with crystals, these are Woods's must-have items.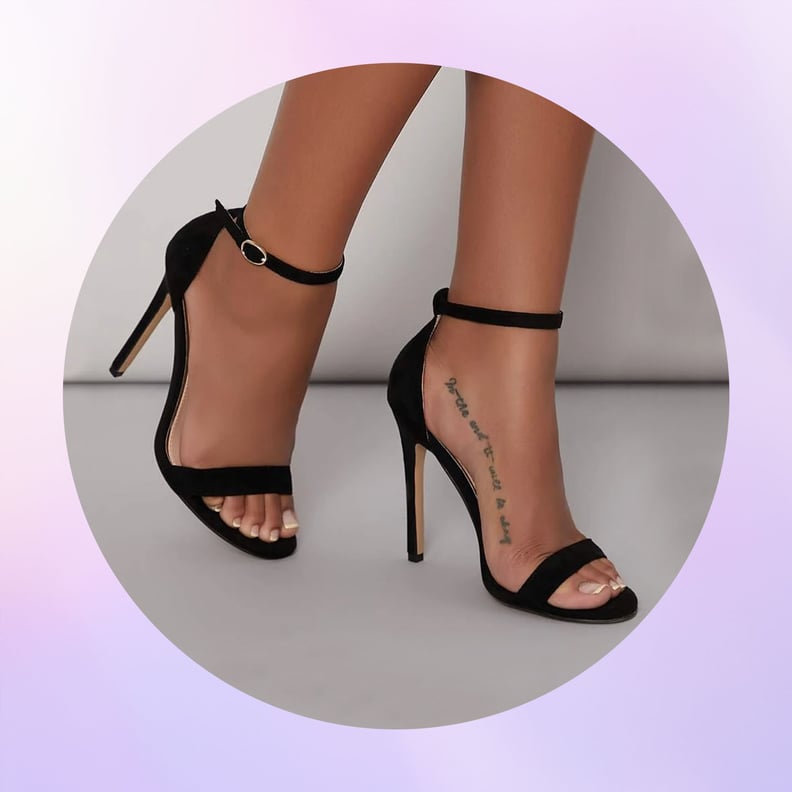 Jordyn Woods's Affordable Must Have
Woods can't live without an affordable heel like these Shein Minimalist Stiletto Heeled Ankle Strap Sandals ($19, originally $25). The suede-leather combo is perfect for her nights out in particular. "You need that staple black heel you can wear anywhere and you're not worried about what happens to them," she says. "They go with everything, whether it's a bodycon dress or jeans and a T-shirt. You could even wear a swimsuit with these black heels."
Pro Tip: This shoe is a great pairing for a variety of outfits. She says, "Just like a little black heel is versatile, so is a little black dress." The model recommends sheer mesh gloves and assorted jewelry to make the shoes and a dress pop.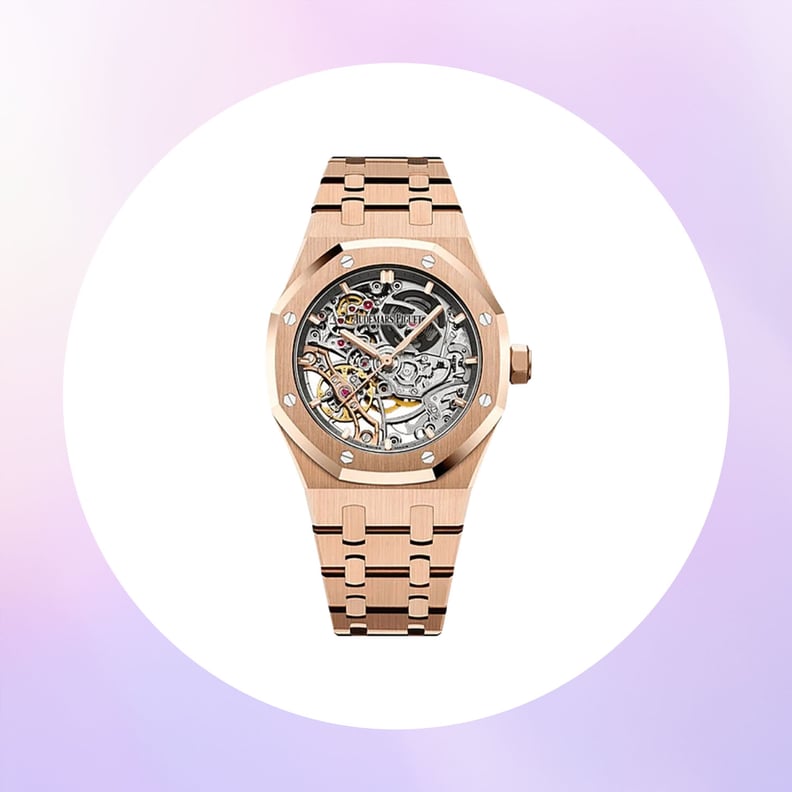 Jordyn Woods's Investment Must Have
"A watch will always be in style," Woods explains. The Audemars Piguet Royal Oak Rose-Gold Watch ($220,000) in particular is her must-have pick. Sure, it's incredibly pricey, but she explains a timeless watch is "the best investment you can make." She's had the Swiss-made luxury timepiece for a couple of years now, and no matter what's trendy at the moment, she's always donning the accessory. "You can wear it every day and it doesn't lose value — you can even pass it down to your future children."
Pro Tip: Since Woods's staple is likely out of budget for many, this Timex Dress Watch ($136) or Michael Kors Parker Stainless Steel Watch With Glitz Accents ($111, originally $295) are beautiful rose gold alternatives that also serve as a standout accessories. As the model says, "We're always going to have to tell time." For more stylish watches, see our favorite fashionable timepieces out there.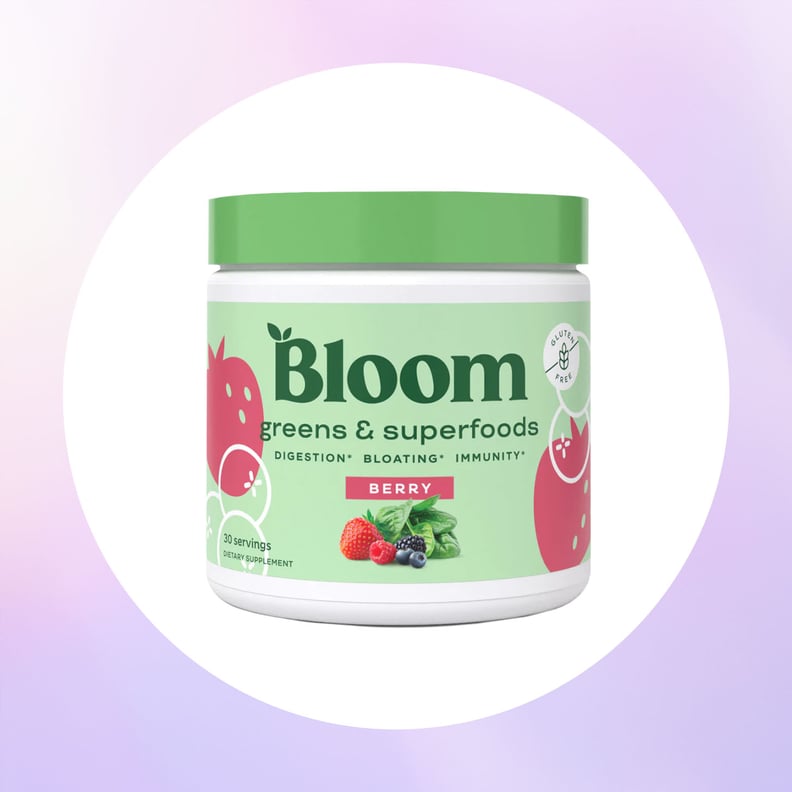 Jordyn Woods's Morning-Routine Must Have
Every morning, Woods takes her Bloom Greens & Superfoods ($36) without fail. The greens powder is packed with over 30 nutrients like fruits, vegetables, fiber, and probiotics to help your gut health, combat bloating, and energize. "It's just easy — I'm getting my greens and if my diet's not necessarily the best, I know I'm getting proper nutrients to fuel my body," she says. "I feel like I have more energy and my digestive system is working more efficiently." Read our review of the Bloom Greens & Superfoods here.
Pro Tip: She advises simply adding a scoop to your water bottle as part of your a.m. routine daily to give you energy for the day ahead. "Just put it in your water and go!" she says.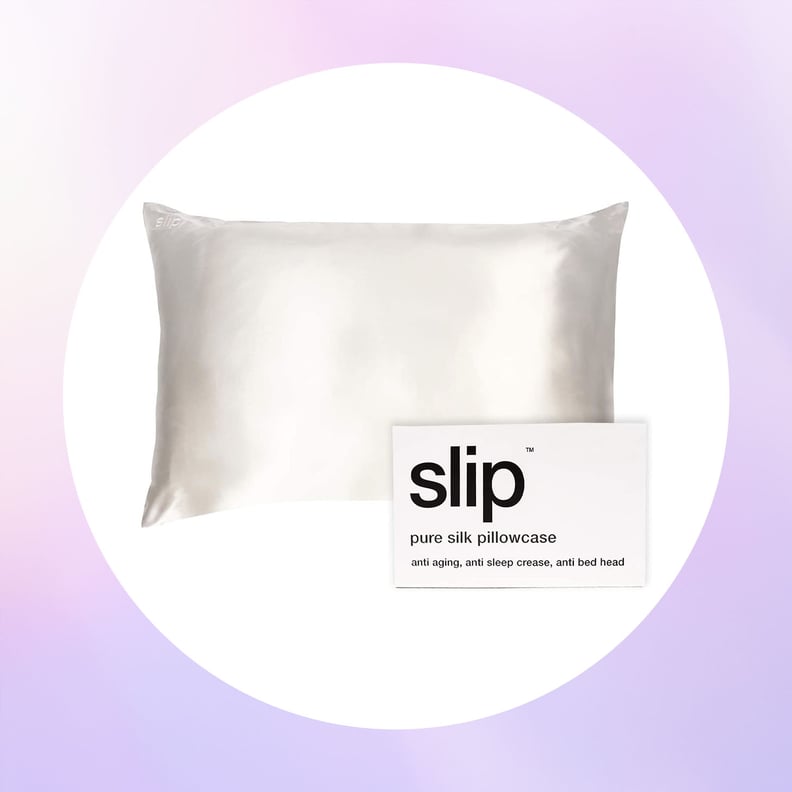 Jordyn Woods's Sleep Must Have
As part of her healthy-hair journey, Woods sleeps on a Slip Silk Pillowcase ($85) every night. "It's super beneficial for keeping your hair protected," she explains. From eliminating bedhead to maintaining your fragile strands, this 100 percent silk pillowcase touts numerous benefits. And for someone like Woods who's a "face sleeper," it also protects your delicate skin nightly. "The silk maintains my hair health and face health," Woods says. We even tested it out too, you can read our review of the Slip Silk Pillowcase here.
Pro Tip: If you're constantly traveling like Woods, she recommends having a silk bonnet like this Slip Pure Silk Turban ($85) on hand. "Cotton and other materials can pull on your skin and hair," she explains, which creates friction in your sleep. "We're sleeping half our lives, so protecting my hair and face during this time is huge."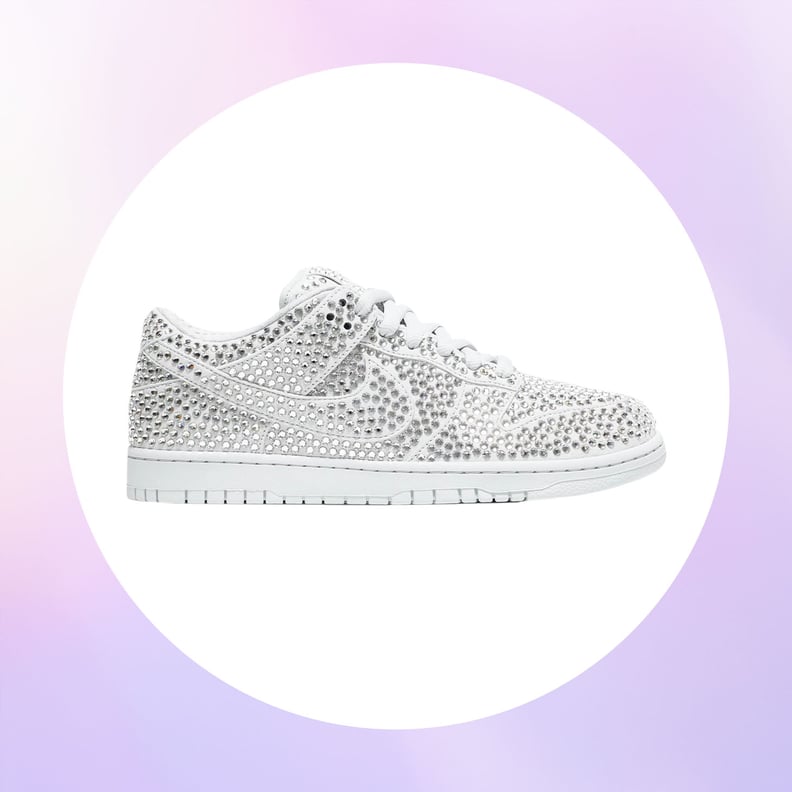 Jordyn Woods's Sneaker Must Have
While Woods appreciates a pair of Jordans, these Cactus Plant Flea Market x Swarovski x Nike Dunks ($2,672) are her ultimate go-to, especially since they weren't easy to secure. She's been really into anything that shines, and given every inch of this classic Nike sneaker is covered in Swarovski crystals, it's a total must have. "Your shoes speak before your mouth, and this is just such a statement piece," she says. "But it's still comfortable, and comfort is key for me."
Pro Tip: Woods loves to pair a standout shoe like this one with a more casual, understated outfit, like baggy cargo pants and a crop top or some sweats and a cool T-shirt. "If I want to dress more chill, I'll go to Karl's basketball games like that," she says. "At least I have a statement shoe on."