The Kardashians Posed For a Magazine Cover Together, and You're Doing Amazing, Sweeties!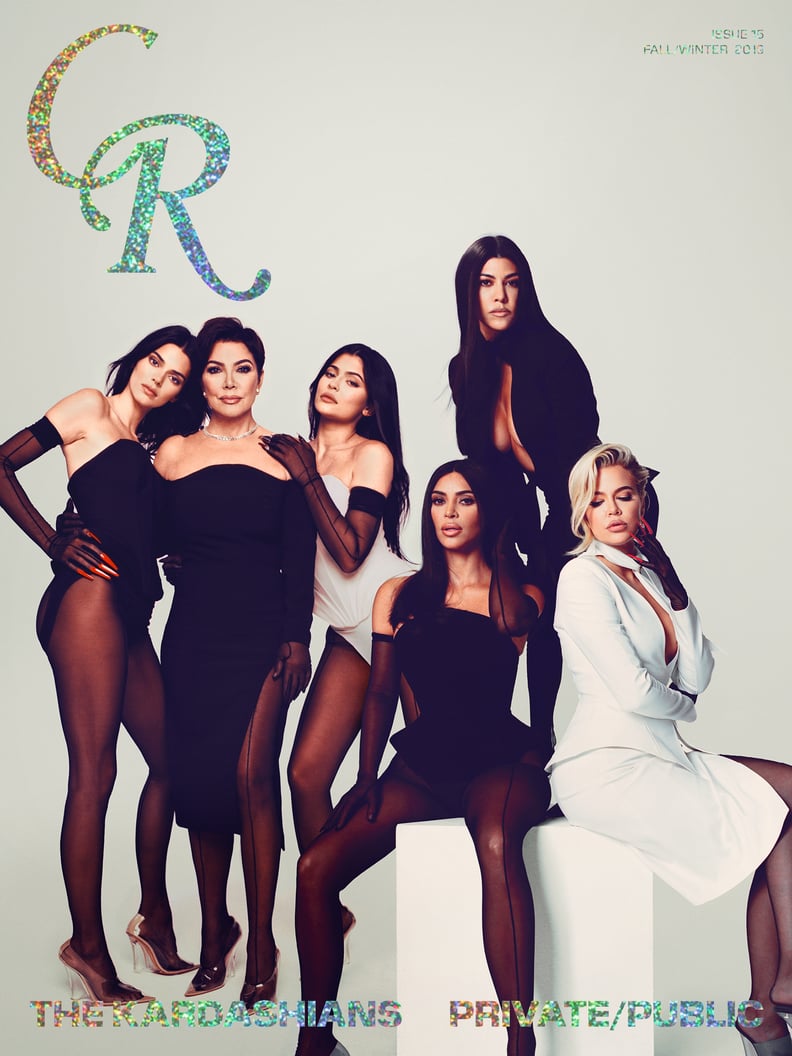 CR Fashion Book | Hejin Shin
Surprise! The Kardashian-Jenners are posing all together in a special, limited-edition cover of CR Fashion Book. The fashion magazine, which is led by iconic fashion editor Carine Roitfeld, got the famous family to pose for a cover shoot for the first time in four years. If you think they wouldn't be wearing custom pieces for their moment to shine, think again. Kris, Kim, Khloé, Kourtney, Kylie, and Kendall all wore custom Mugler pieces and Yeezy heels on the cover. All I could imagine while looking at the sultry shoot is Kris Jenner screaming, "You're doing amazing, sweetie!" at each of her daughters. The stunning cover story was shot by photographer Heji Shin and styled by CR Studio's Ron Hartleben.
On the cover, Kendall posed in a black bodysuit with black tights and sheer gloves with a pair of bright, superlong red nails. She matched Kim and Kris, who also wore similar iterations of the sheer black outfits. Kourtney opted for a plunging black dress by the designer with long sleeves, while Kylie and Khloé decided to stand out in white outfits. Kylie wore a white bustier with matching high-waisted underwear and black tights. Khloé wore a white blouse with a matching skirt and superlong red nails like Kenny. Keep reading to see all images of the memorable shoot ahead.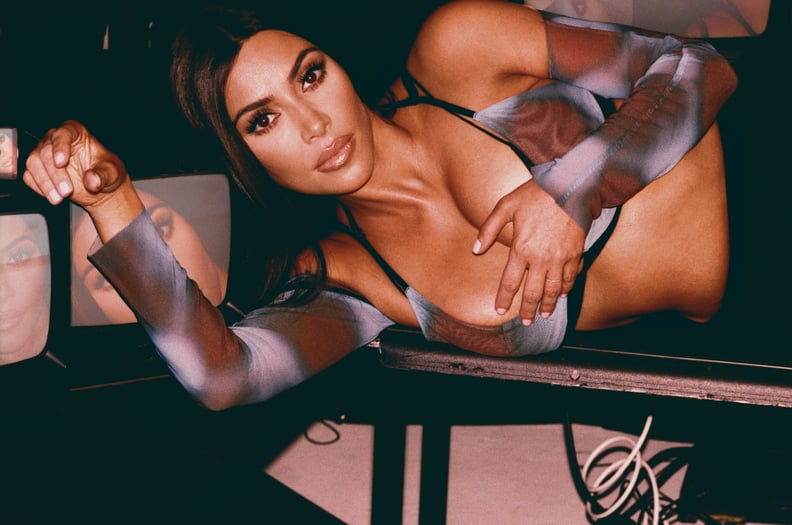 Kim Kardashian
Wearing a Mowalola top, Kiki de Monteparnasse bra, and Maison Alaia leggings.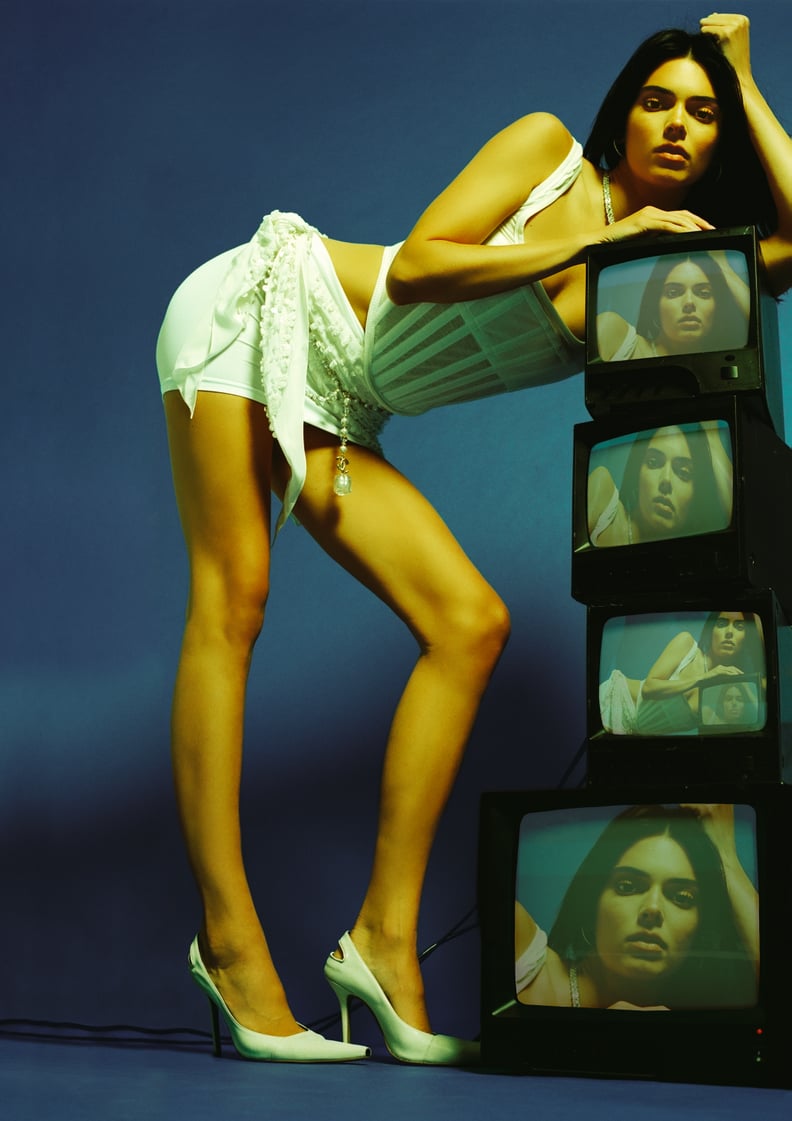 Kendall Jenner
Wearing a Chanel scarf & belt, Dion Lee corset, Wolford skirt, Tiffany & Co. necklace, and GMBH shoes.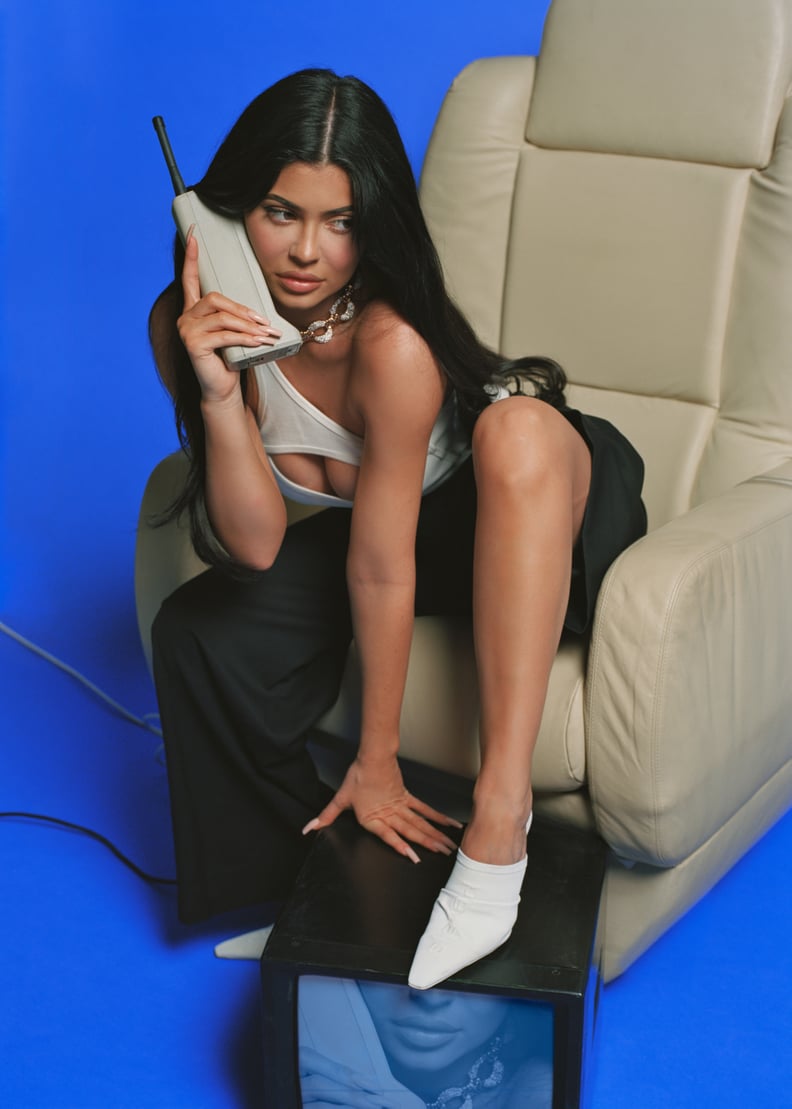 Kylie Jenner
Wearing an Alexander Wang top and shoes, The Row pants, and a Bvlgari necklace.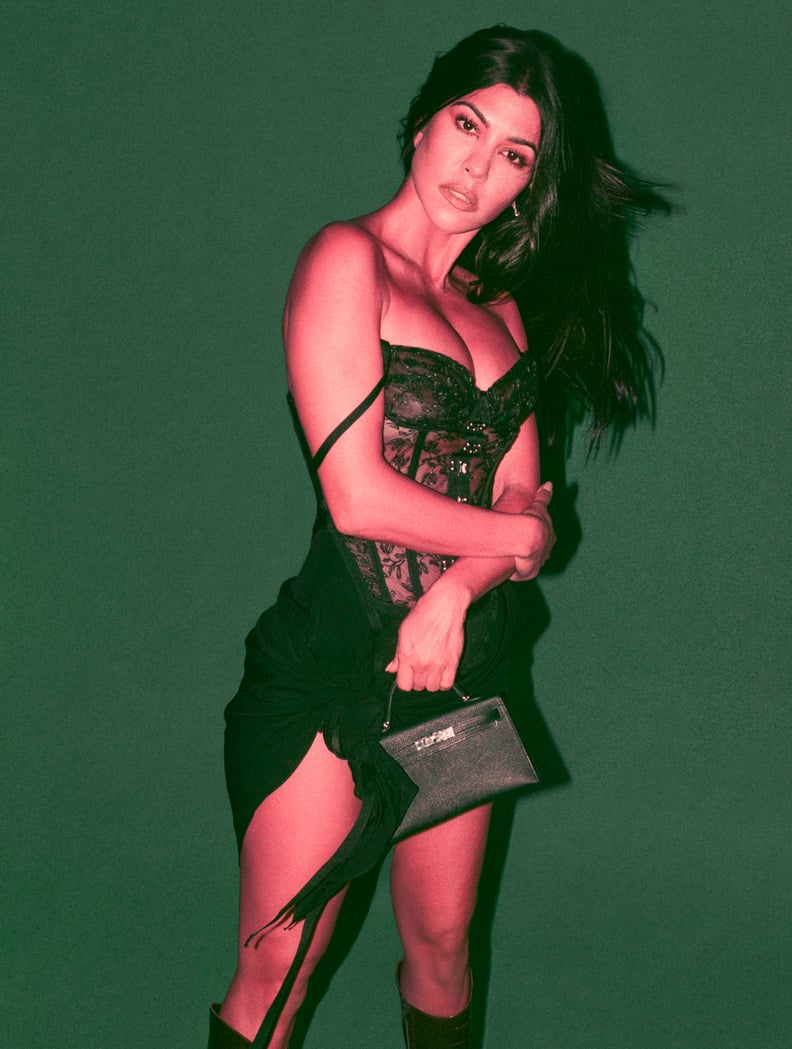 Kourtney Kardashian
Wearing an Oliver Theyskens dress with an Hermes bag.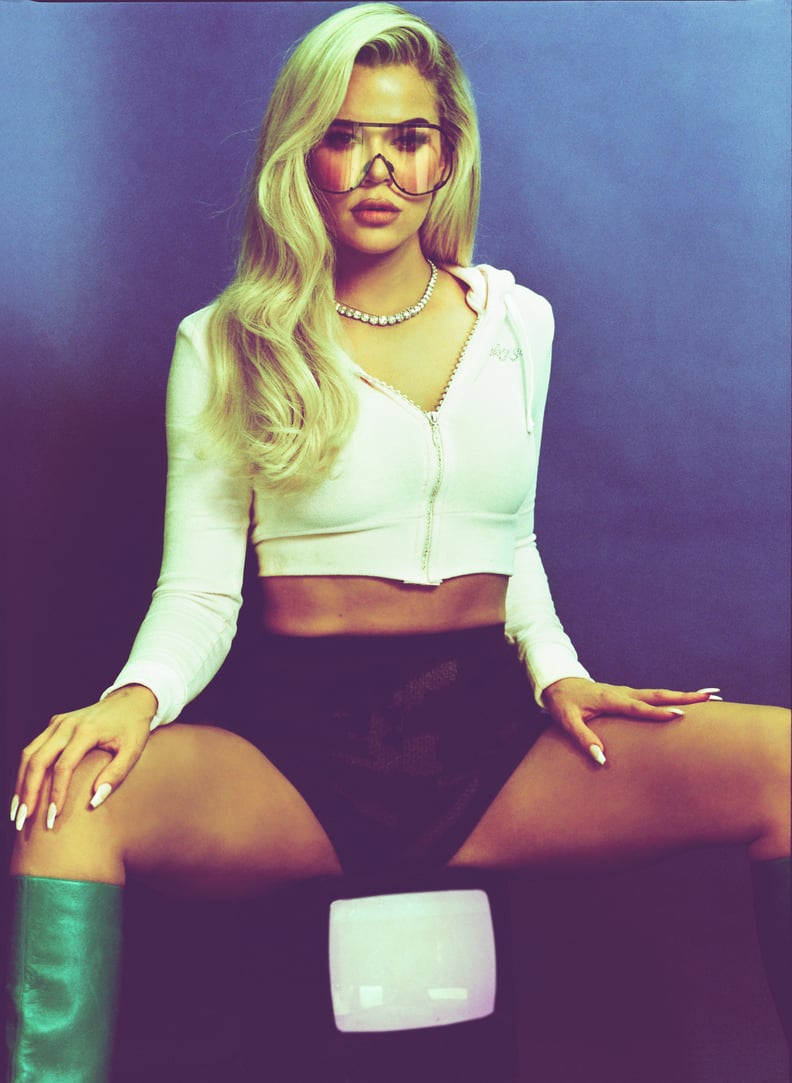 Khloé Kardashian
Wearing an Aidan Euan jacket, Miu Miu shorts, Bvlgari necklace, Rick Owens glasses, and Mowalola X boots.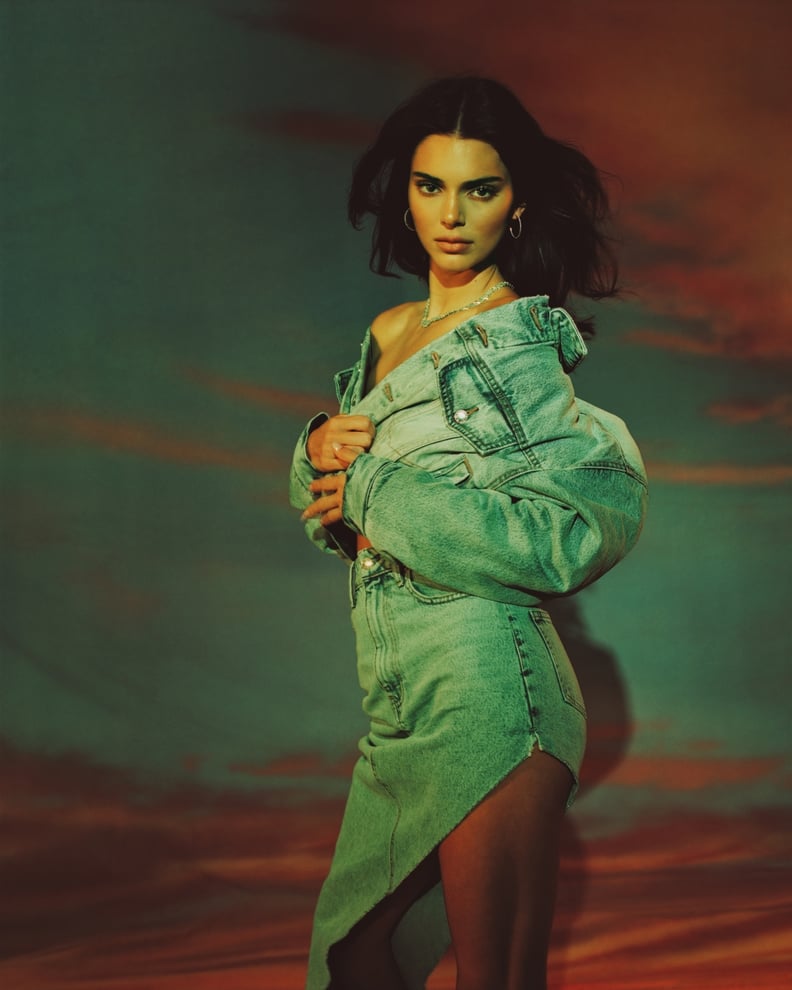 Kendall Jenner
Wearing a denim Alexander Wang look with Tiffany & Co. jewelry.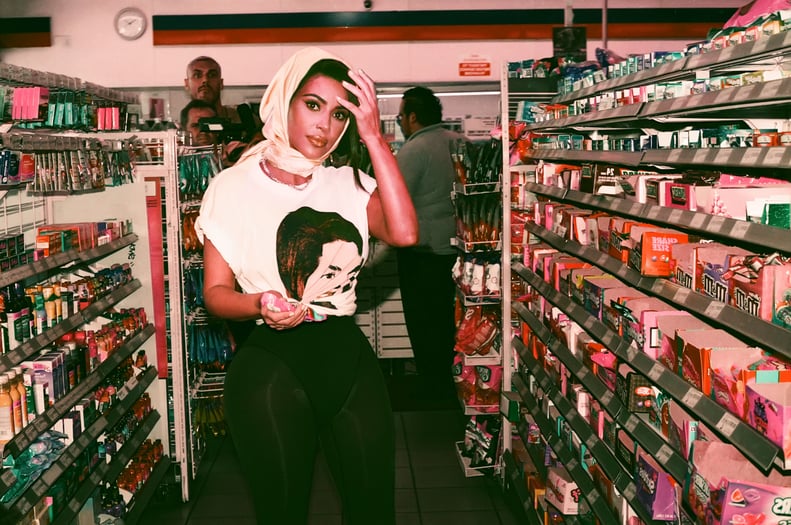 Kim Kardashian
Wearing an Artifact NY t-shirt, Skims shorts & underwear, BVLGARI necklace, and Charvet headscarf.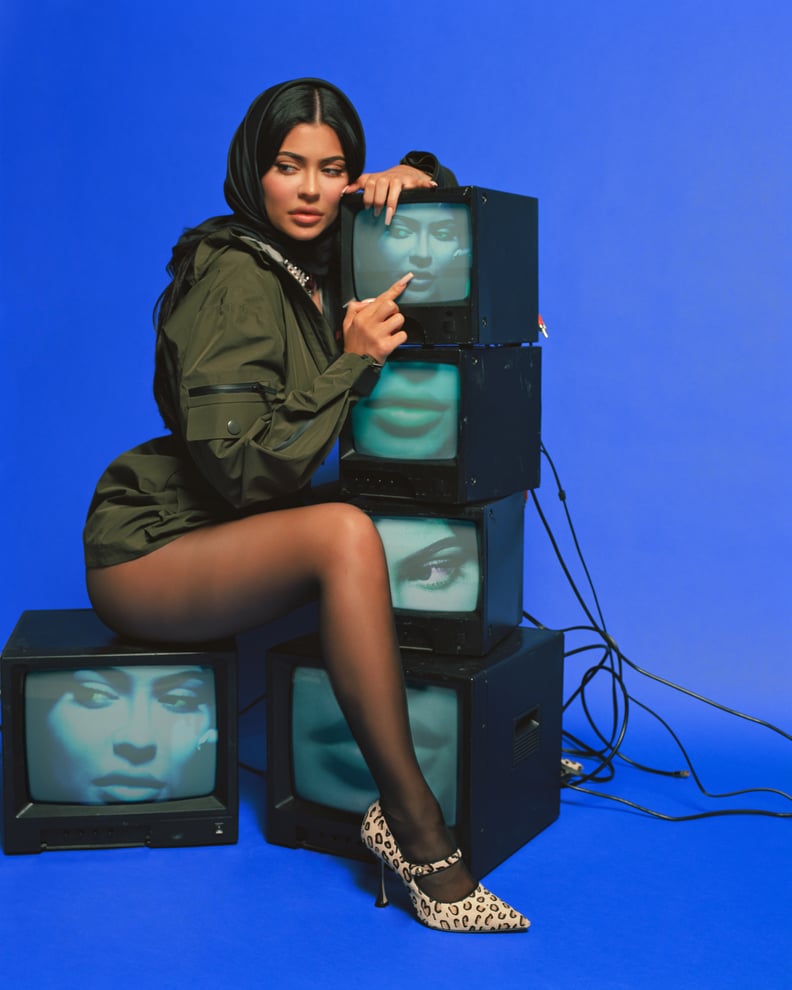 Kylie Jenner
Wearing a Prada jacket, Cartier jewelry, Charvet headscarf, Calzedonia tights, and Manolo Blahnik shoes.