Katie Holmes Has Fall Street Style Figured Out, and We Should All Be Taking Notes
While celebrity street style can vary on the scale from Britney Spears in sweatpants and flip flops (authentic, though not entirely inspiring) to Blake Lively mid-A Simple Favor press tour (infinitely more inspiring, though admittedly less authentic), Katie Holmes has managed to create a street style aesthetic that does both — in that she manages to both inspire me with every look and also not look like the outfit was the result of careful engineering by a team of stylists (not that I don't also appreciate those moments, but time and place).
At the crux of it, Katie looks just like a woman who loves fashion, throwing things together on her own. The ah-ha moment for me (and the whole internet) was the outing in which she appeared, swathed in a Khaite cashmere bralette and matching cardigan slung off the shoulder, hailing a cab in the middle of Manhattan. There, in her jeans and cashmere underthings — hair undone, sunglasses on — she did actually look like a movie star who might just be a little more like me. She wasn't coiffed, didn't carry a matching handbag or wear towering stilettos (in fact, she wore slides), or look like she was on her way to press conference or late night talk show. It wasn't a staged street style moment; it was a genuinely candid outing in which she happened to be wearing some really great stuff. She looked, for lack of a better term, like a fashion girl.
In that vein, Katie has also shown an appreciation for newer and smaller labels. Khaite was the most obvious example, but she's also been spotted wearing editor and influencer-loved designers like Ulla Johnson and Zimmermann. She's traded red carpet duds for the kind you might just find in your very fashionable friend's closet. And, she's put them together seemingly effortlessly — styled a trench with mom jeans, a pair of track pants with a crewneck sweater and Isabel Marant "dad sneakers," and worn a Gabriela Hearst slip dress with Rothy's ballet flats. It's the kind of subtle, masterful styling that doesn't ask for attention, it just is. And it is good.
Herein, we visit the moments that have given Katie something of a revived reputation in the fashion world as the woman with cool-girl style. We're all taking notes.
Above: Katie wears the Khaite bra and cardigan with jeans. The moment that was shared by fashion girls everywhere.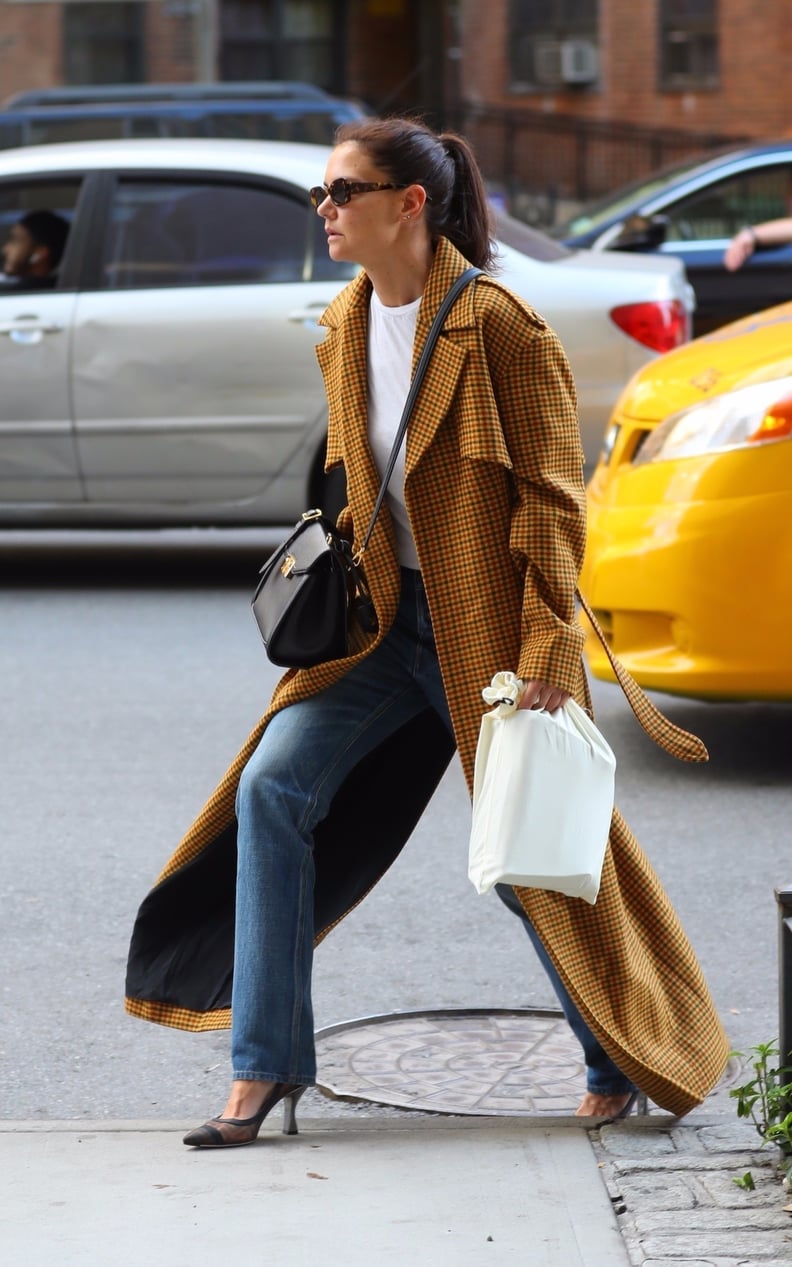 Katie makes the errand run look infinitely cooler with a trench coat thrown over a white tee and jeans.
For an event in NYC, the actress turned a slip dress into a whole cool-girl mood with flat strappy sandals.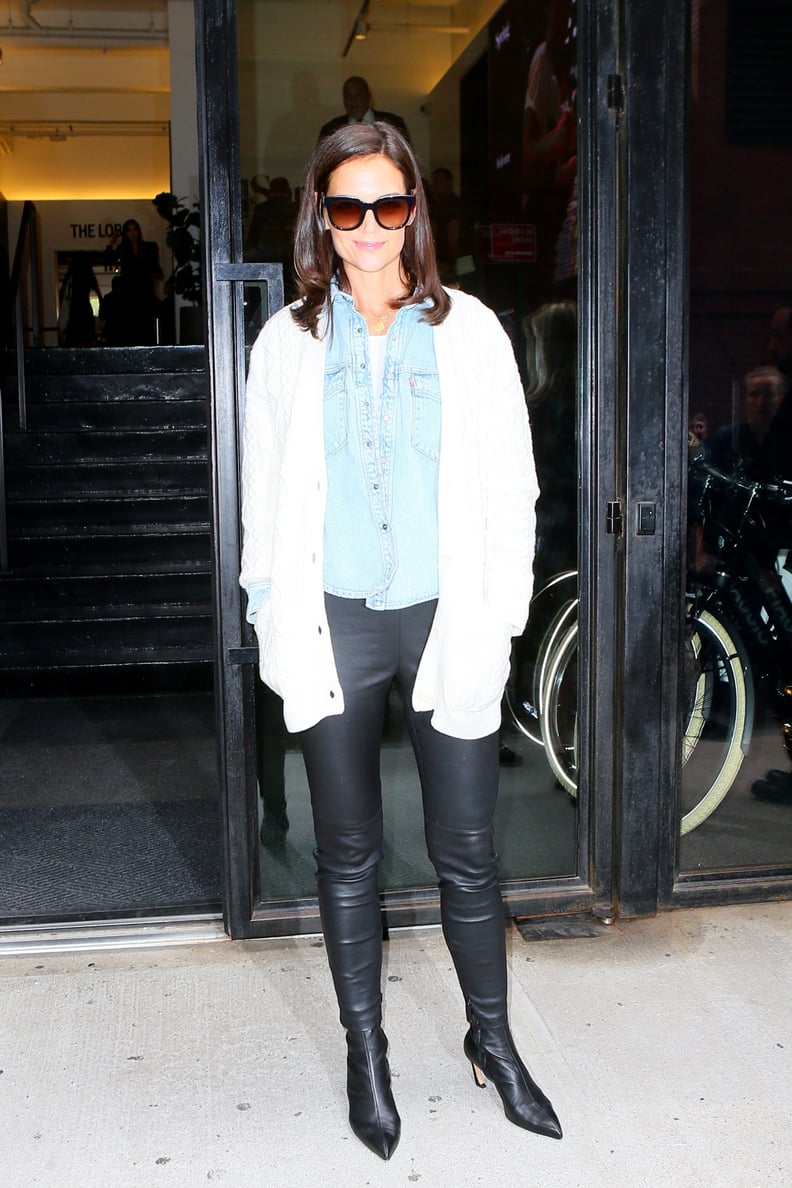 At Fashion Week, Katie skipped the overly done-up outfits in favor of Fall layers, dressed up ever-so-slightly with pointed-toe boots.
Katie counters the ultrachic vibe of a slip skirt and sweater with slightly undone hair and neutral, easy slides. It's perfect because it just doesn't try too hard.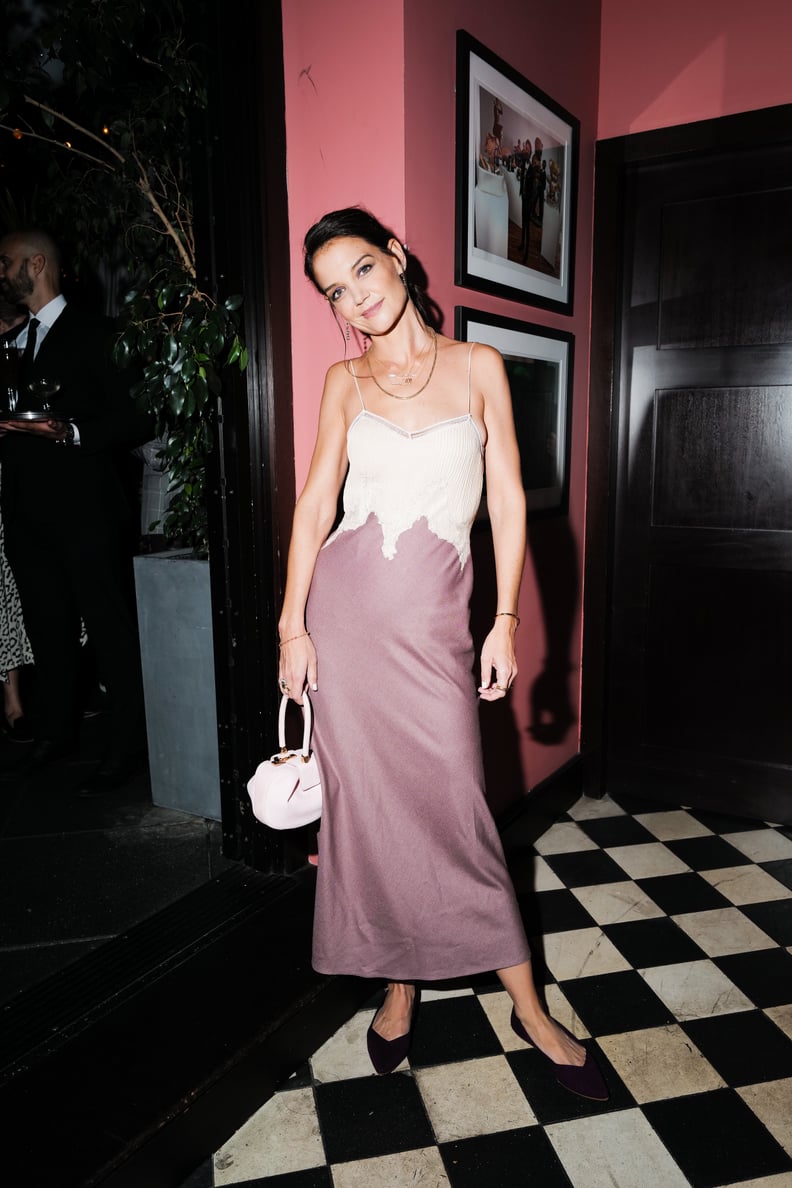 Who would've thought Rothy's would look this cool with a cocktail dress? It's the completely unexpected spin on a Gabriela Hearst slip dress we just weren't expecting — and now, can't stop thinking about.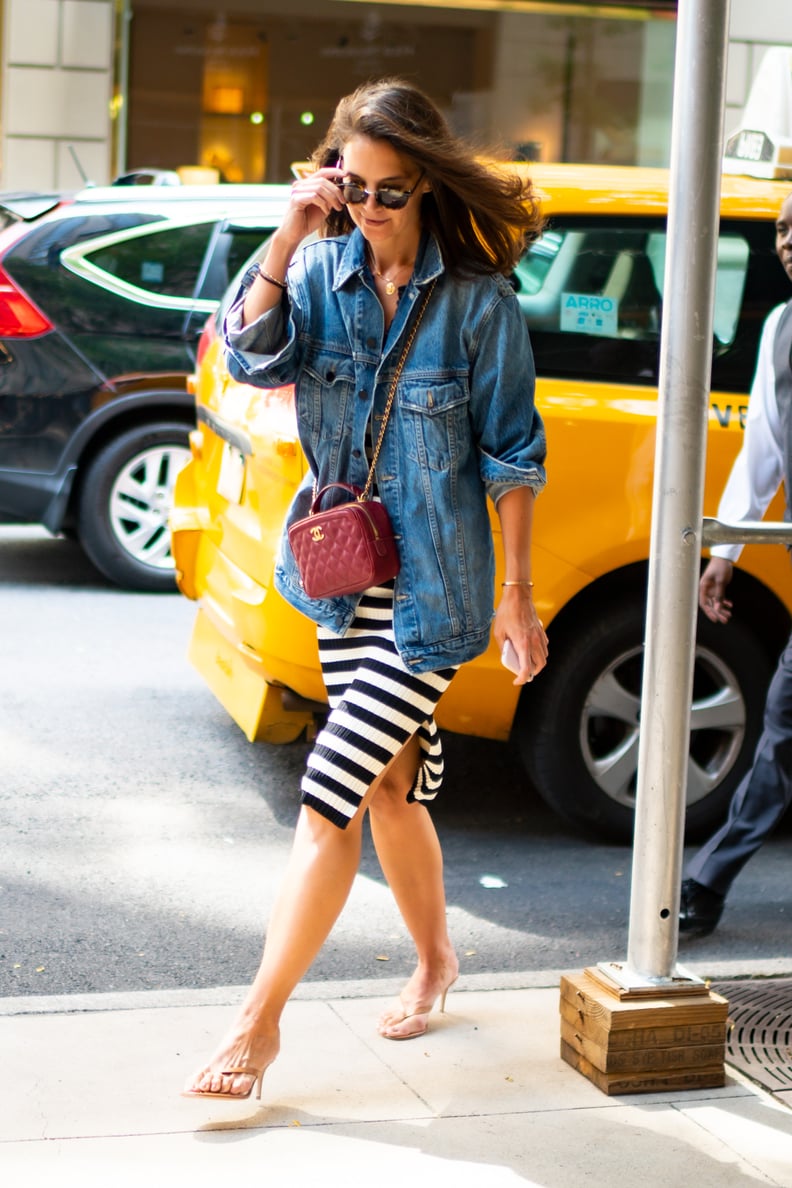 Sure, Breton stripes, a jean jacket, and red accessories have been done before, but Katie upgrades the formula with of-the-moment heeled flip-flop sandals.