Paris Hilton Gave Kendall Jenner the Ultimate Compliment on Her Birthday Dress
As POPSUGAR editors, we independently select and write about stuff we love and think you'll like too. If you buy a product we have recommended, we may receive affiliate commission, which in turn supports our work.
A 21st birthday party calls for plenty of partying and, in Kendall Jenner's case, two jaw-dropping outfits. The supermodel headed out to dinner at Delilah with sisters Kylie, Khloé, and Kourtney, along with her best friend Hailey Baldwin, wearing a mosaic sheer Julien Macdonald jumpsuit with a crisscross neckline. Kendall turned up the glamour by accessorizing with a Charlotte Simone green fur stole, Harry Kotlar diamond earrings and a Noudar diamond choker.
While you might call that lavish, her Labourjoisie mini (which will retail at $9,000) definitely didn't take a back seat. Kendall made a quick change before heading to the club in Swarovski crystals. "I have always wanted to create a look for Kendall, I'm honored its for such a celebratory occasion," Kuwaiti designer Antoine Salameh said of the custom piece he collaborated on with Jenner's stylist, Monica Rose.
While the little number is certainly short, it took a whopping seven days to make, certifying this ensemble as Kendall's hottest yet. As Kendall suggested in her Instagram posts, the '70s-inspired shift certainly is "groovy," and it looks just like the one Paris Hilton wore to celebrate her own 21st in London. Paris confirmed her approval to Vogue:
"Kendall, I was just at her birthday party the other night, and when I was saying hi to her I looked down at her dress and I'm like, 'Oh my god that dress is stunning' . . . We were laughing about how the dresses look exactly alike and she looked stunning in it, it was such a beautiful dress. To see that re-created just brought back a lot of memories."
Read on to check out the resemblance and see a behind-the-scenes shot of Kendall's design on the mannequin before she slipped it on, then shop inspired silhouettes.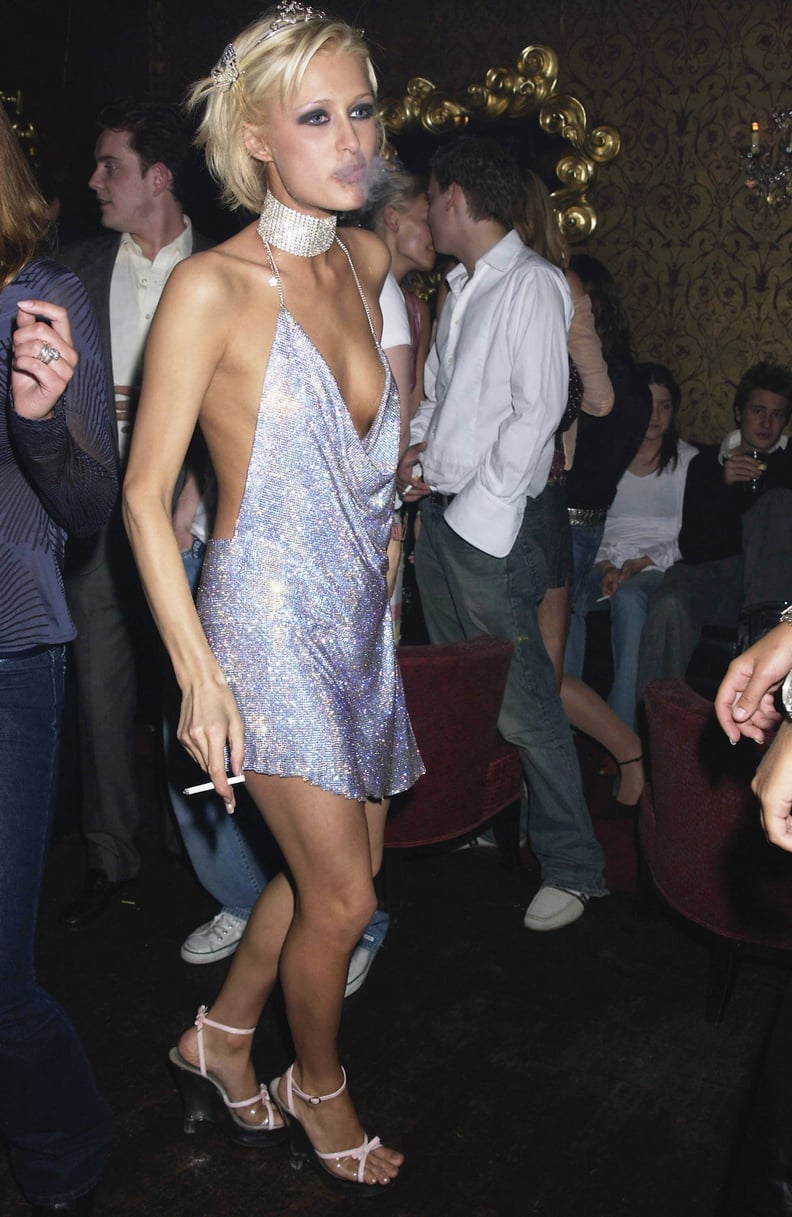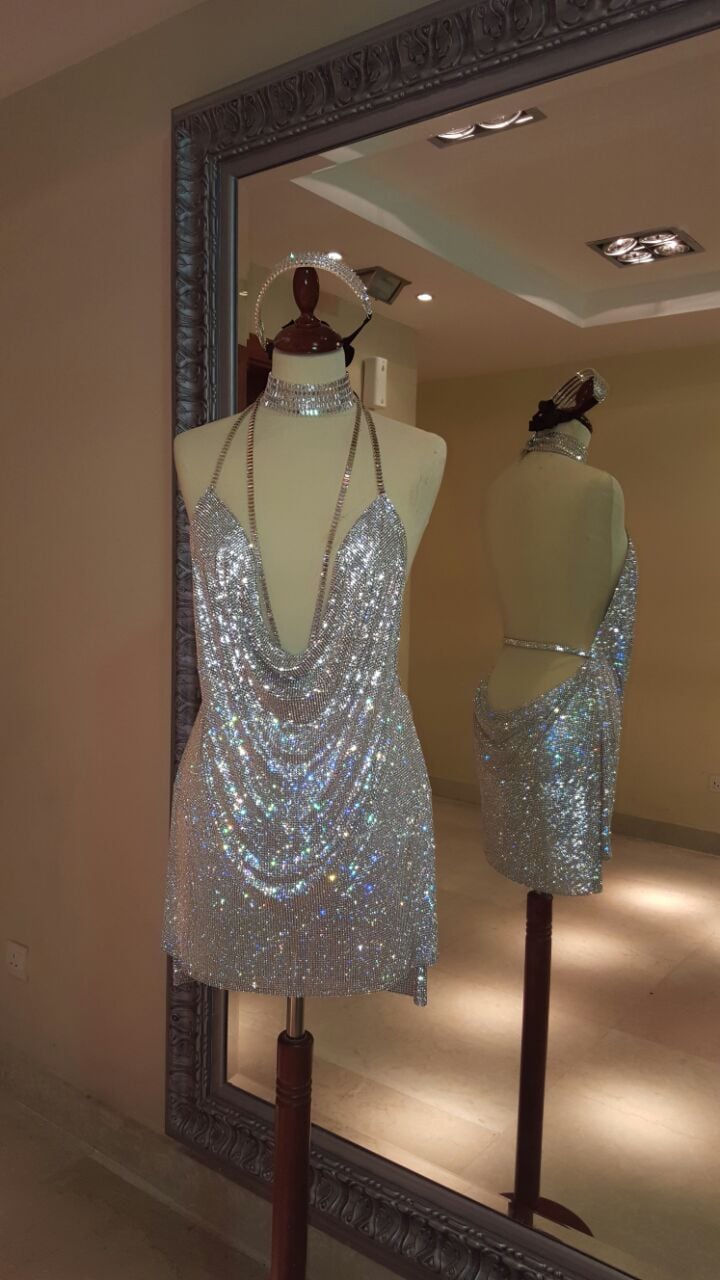 Kendall's dress on a mannequin before she wore it.