Advertiser Content From
H&M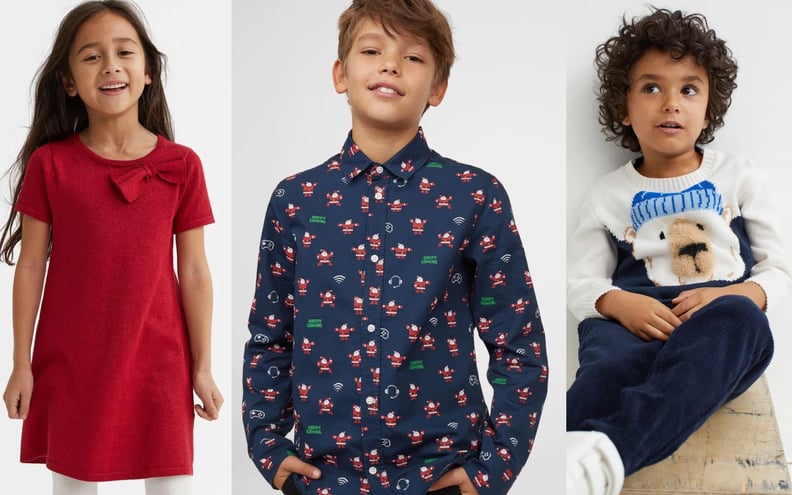 As POPSUGAR editors, we independently select and write about stuff we love and think you'll like too. If you buy a product we have recommended, we may receive affiliate commission, which in turn supports our work.
As a parent, you often feel a sense of responsibility for making cherished holiday memories for your whole family. That task can feel daunting, especially when it comes to your family's annual holiday holiday card. Outfitting your entire family in coordinating ensembles with minimal stress may seem like an impossible task, but the secret is in the shopping. H&M has plenty of affordable, timeless, and let's not forget sustainable, outfits available for your baby, toddler, and bigger kids, so you can feel good about your purchases since you'll be able to hand pieces down year-to-year. The key is to buy outfits in similar colors and patterns so they complement each other no matter how you style them. Follow this shopping guide and your holiday card will get easier to execute every year.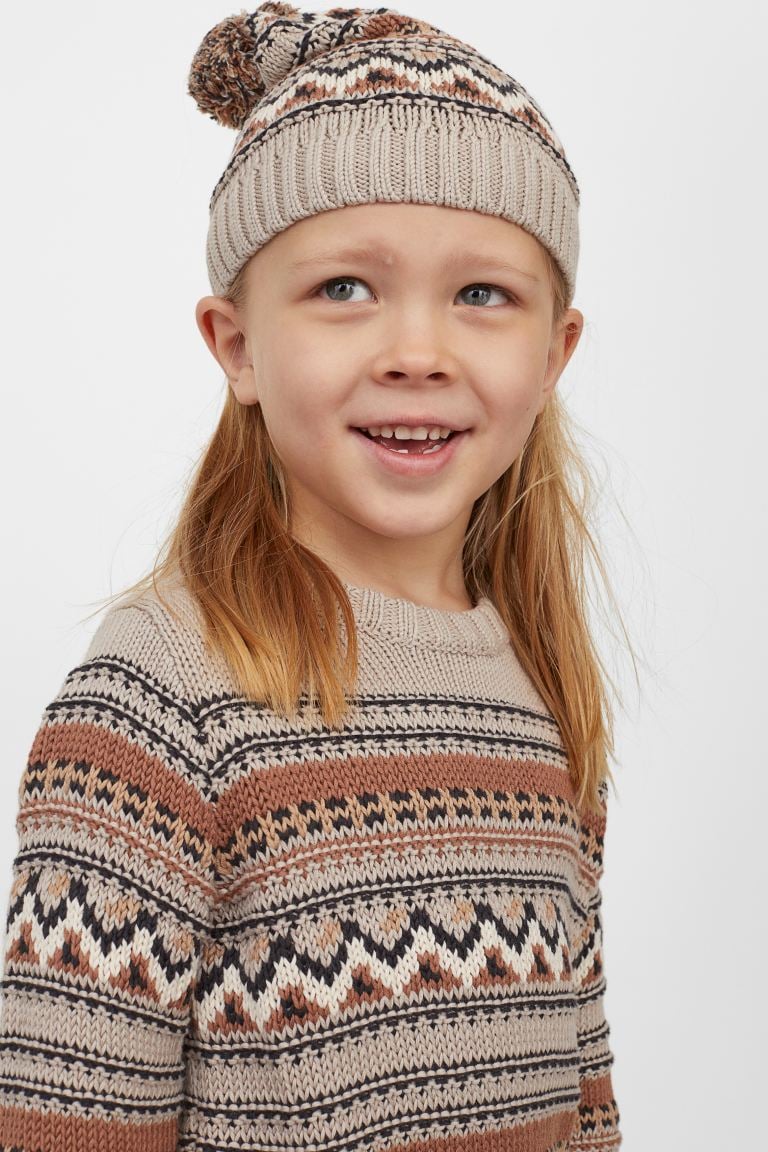 Festive Sweaters
A fairisle sweater is the most adorable way to dress up your little one this holiday season. This jacquard-knit sweater ($40) will work for your little girl or boy and the traditional print is a more classic approach so you'll be able to pass this one on or your little one can wear it again the next year!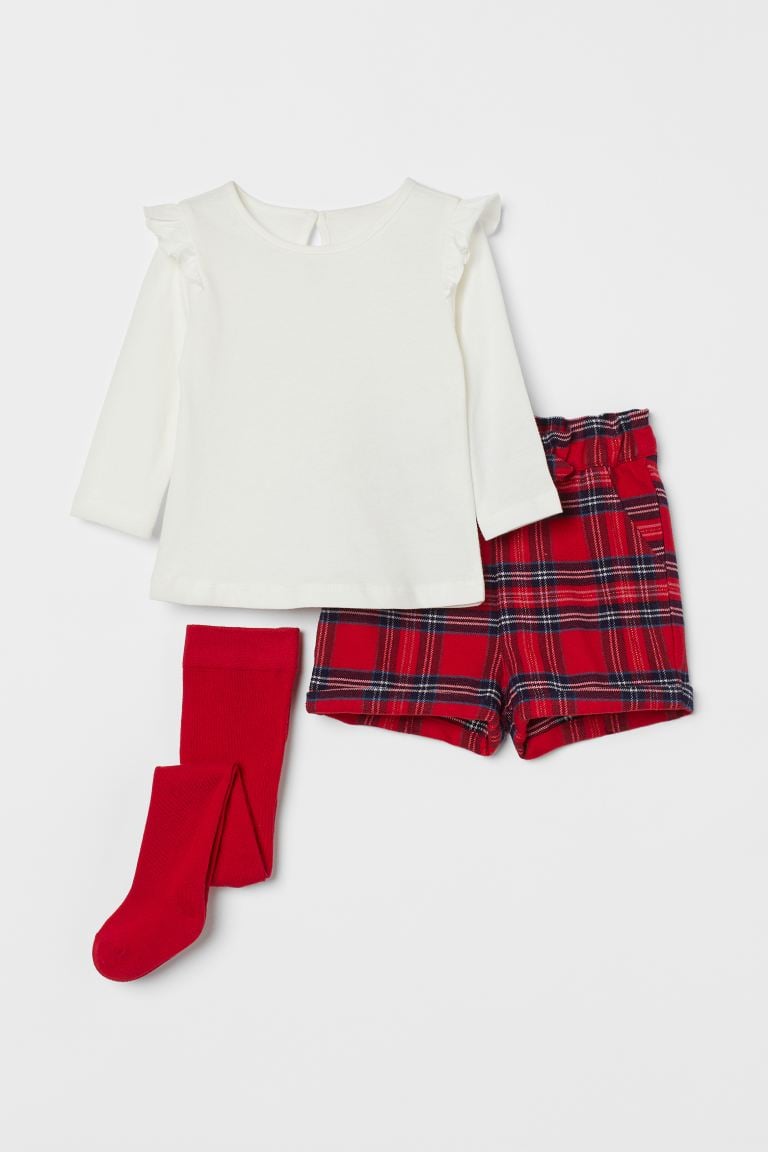 Is anything more festive than a tartan print ($28)? This festive set is the perfect look for any holiday occasion, from pictures with Santa to Christmas Eve mass.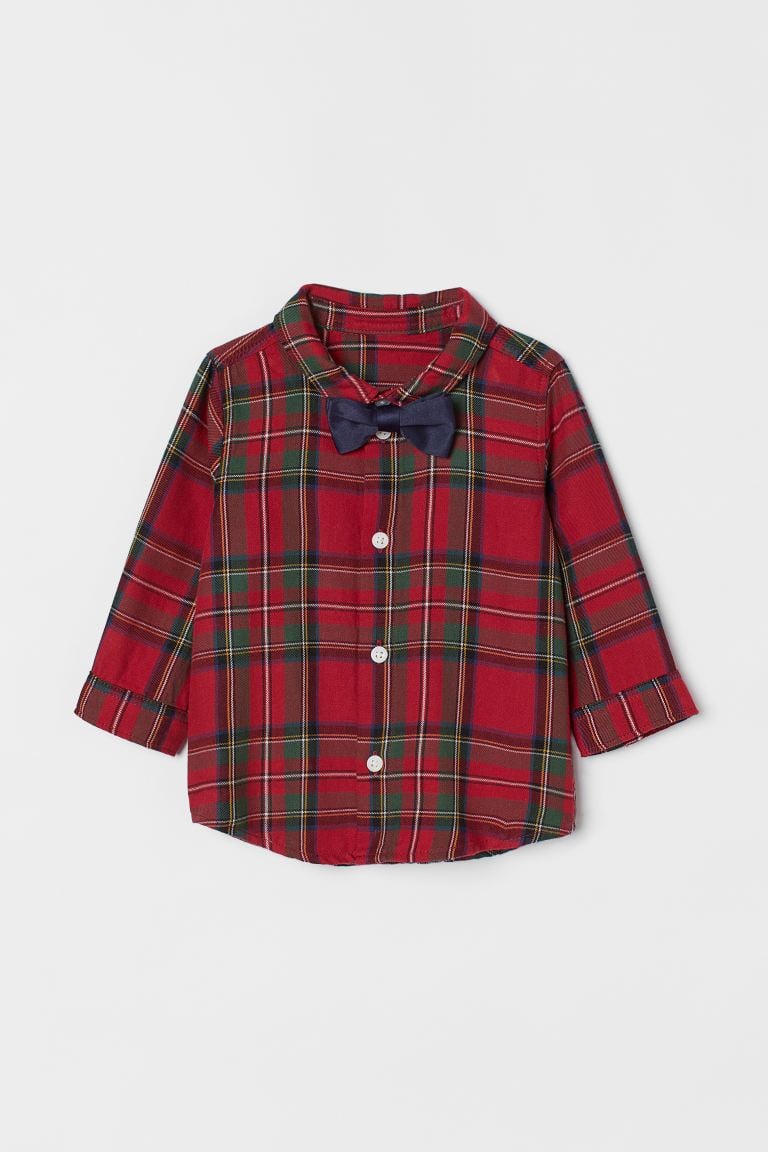 When it comes to shopping for opinionated toddlers the key is to keep comfort in mind. They'll be much more likely to cooperate with your holiday plans if they like whichever outfit you picked out. This flannel shirt ($14) is the perfect option because of its season-appropriate plaid print and luxe, soft fabric.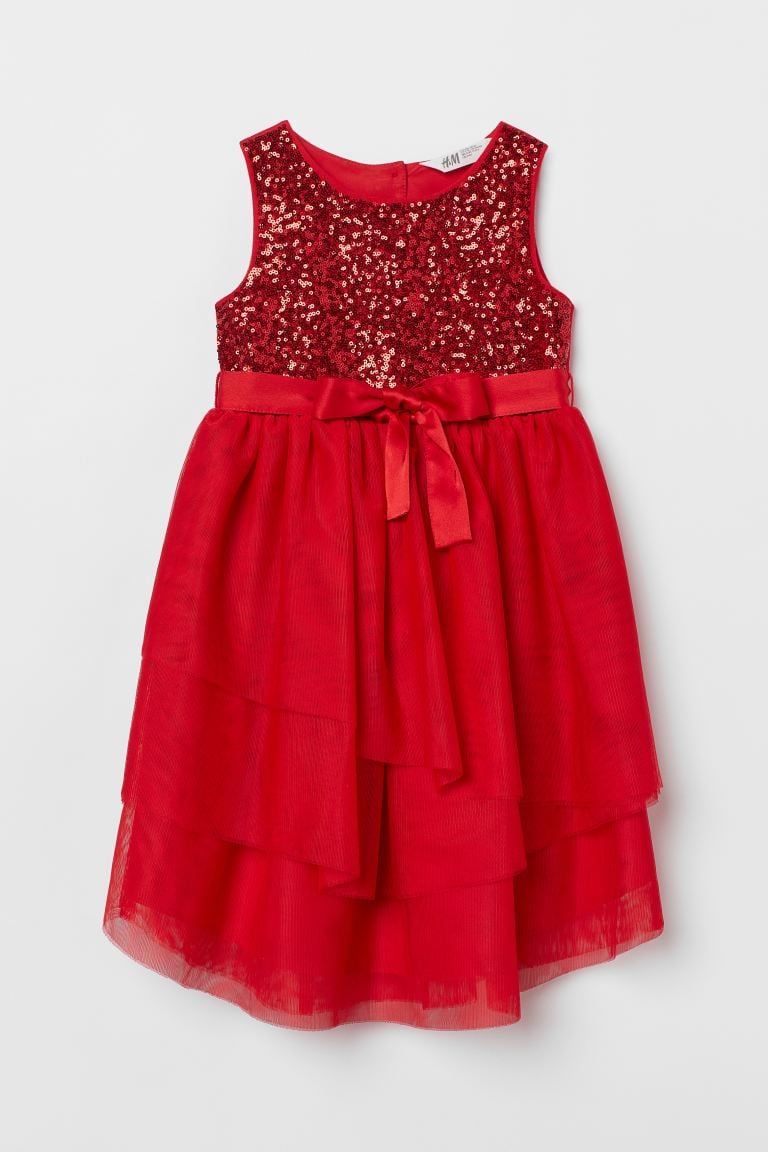 In the same way you need to keep comfort in mind, you should also prioritize glitz. Your little princess may be in the stage where she only wants to wear her tutus 24/7 so this glittery dress ($35) may be the obvious choice for her.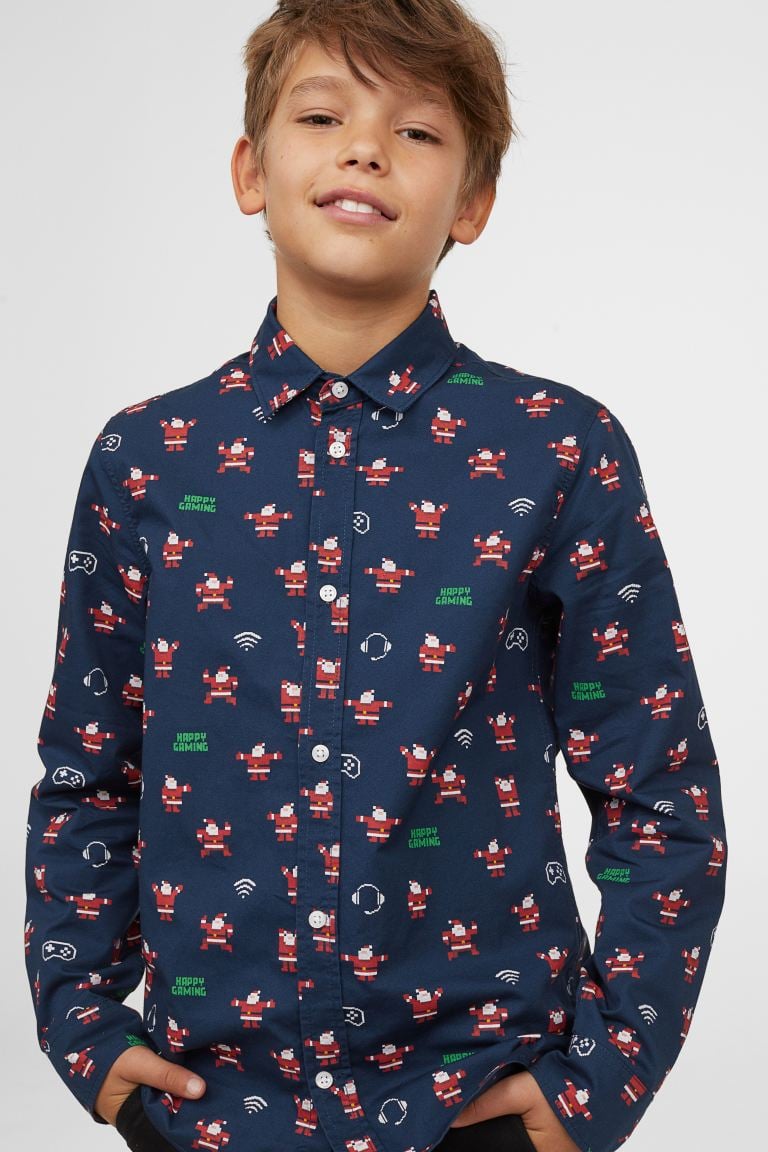 Your bigger kids won't complain about having to match their baby sister or brother when the outfits you pick are age appropriate and comfortable. This cotton shirt ($15) is something your oldest would probably pick out on his own, so it's a win!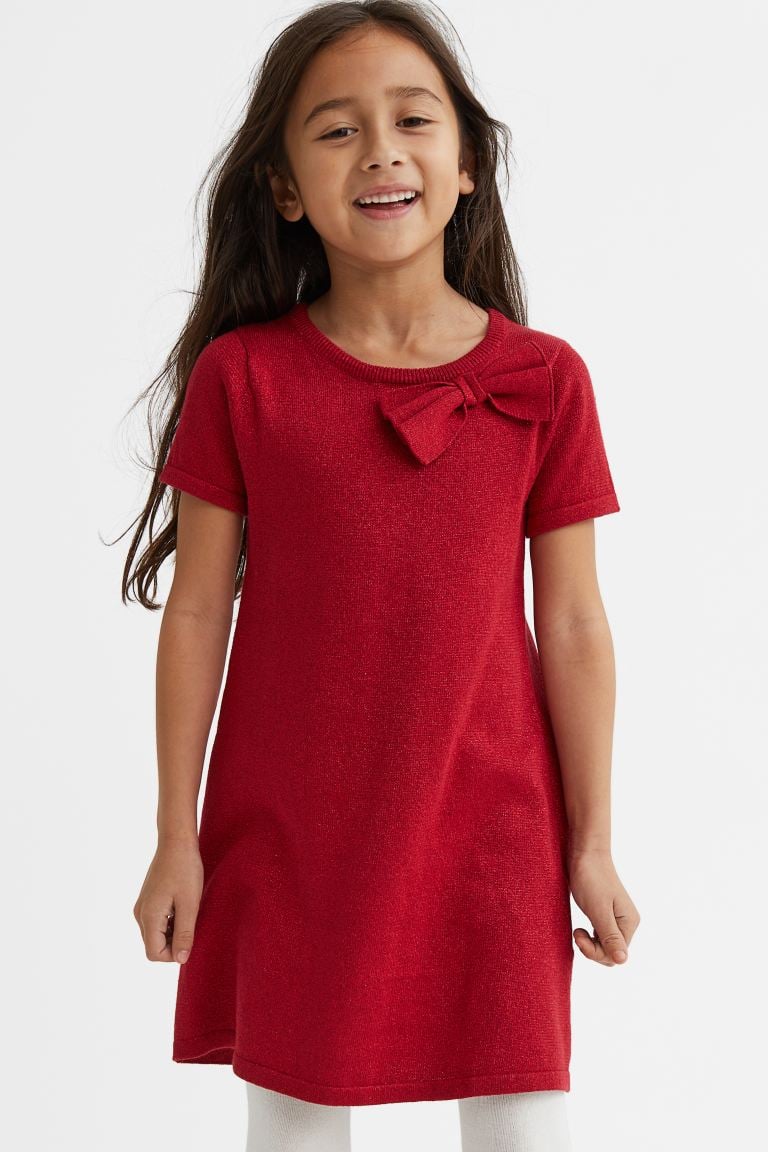 Fact: kids are just attracted to glitter. This glittery dress ($13) has a simple silhouette and pretty bow so it can be dressed down for school or dressed up for the holiday pageant!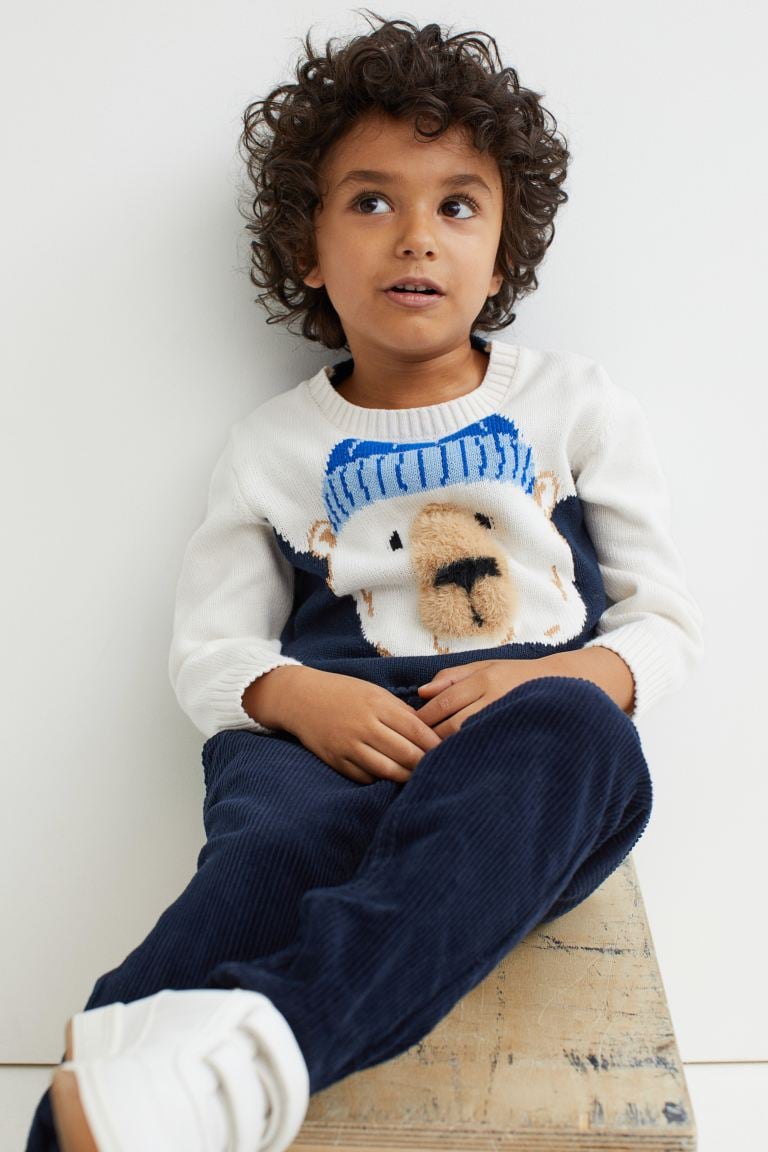 A seasonally-appropriate animal motif sweater ($25) can be worn all winter long! Plus, they'll love this polar bear's fuzzy snout.