As POPSUGAR editors, we independently select and write about stuff we love and think you'll like too. If you buy a product we have recommended, we may receive affiliate commission, which in turn supports our work.
No matter your cup size, finding the perfect bralette can be a challenge. There are so many trendy brands out there, but one we hear good things about again and again is Lively. The company melds style and comfort together to make Instagram-famous bras we see on our feeds daily. We enlisted our shopping editors (who are all different sizes) to test out the Lively Mesh Trim Bralette ($35) and give their honest feedback on the design. Here's what they have to say:
Krista Jones, associate editor, A cup
"I have a bust on the smaller side and am usually an A cup, so I pretty much only wear bralettes. While my number one priority is always comfort, I also want something that is cute and even a little bit sexy. This choice ticks both those boxes. Not only does the size small feel good on, but it also makes me feel good, too."
India Yaffe, assistant editor, DD cup
"I never thought I'd be able to comfortably wear a bralette; I always thought I needed too much support. This bra is so comfortable but still makes me feel like I have some structure. Plus, the material is soft and doesn't dig into my ribs. Consider me a bralette convert. I wear a 34D/DD and I took a size medium."
Macy Cate Williams, editor, D cup
"When it comes to bralettes, I want something that's equal parts comfy and sexy. There's nothing worse than straps digging into my shoulders. I tried this Lively bralette in a large, and I've never been happier with a design. It's supportive (I don't feel like my boobs are bouncing all over the place), but I still feel like I'm wearing something pretty. Plus, the fabric is so breathable and smooth."
So yes, these Lively bralettes are that good. Read on for all the shopping info and to get yourself one. All your other bras will start to collect dust in the drawer.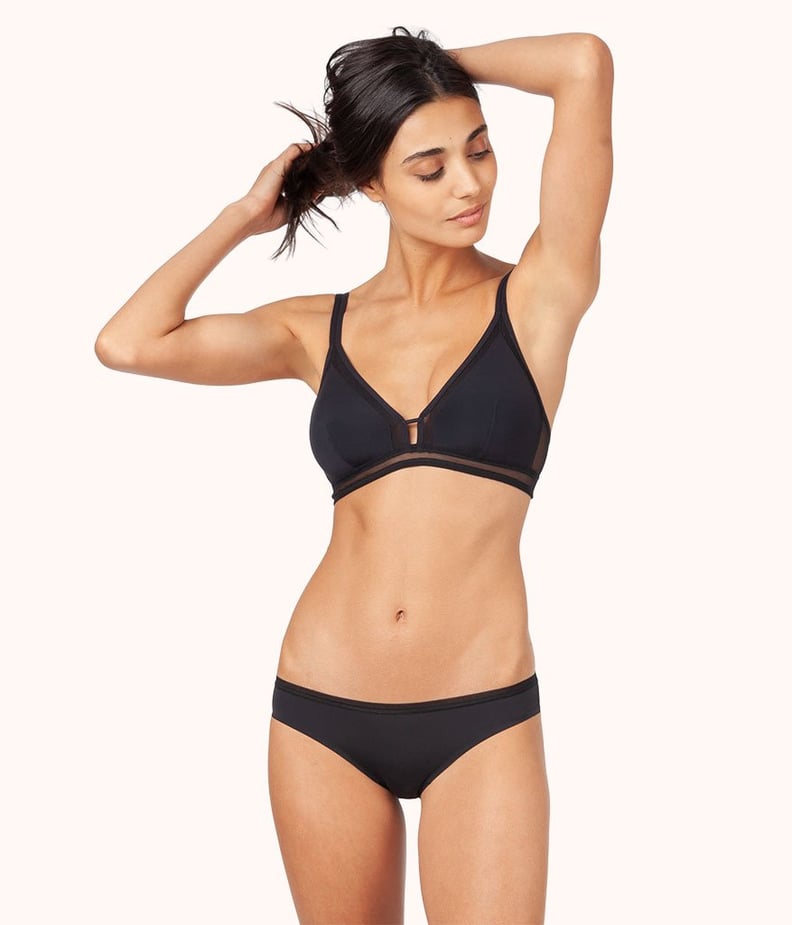 Lively Mesh Trim Bralette in Jet Black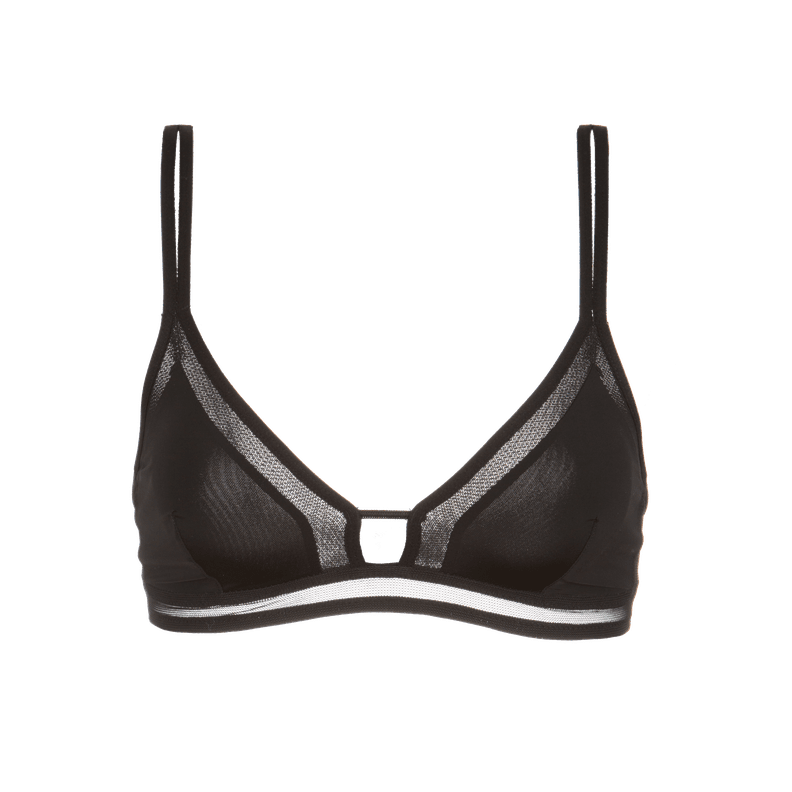 Lively Mesh Trim Bralette in Jet Black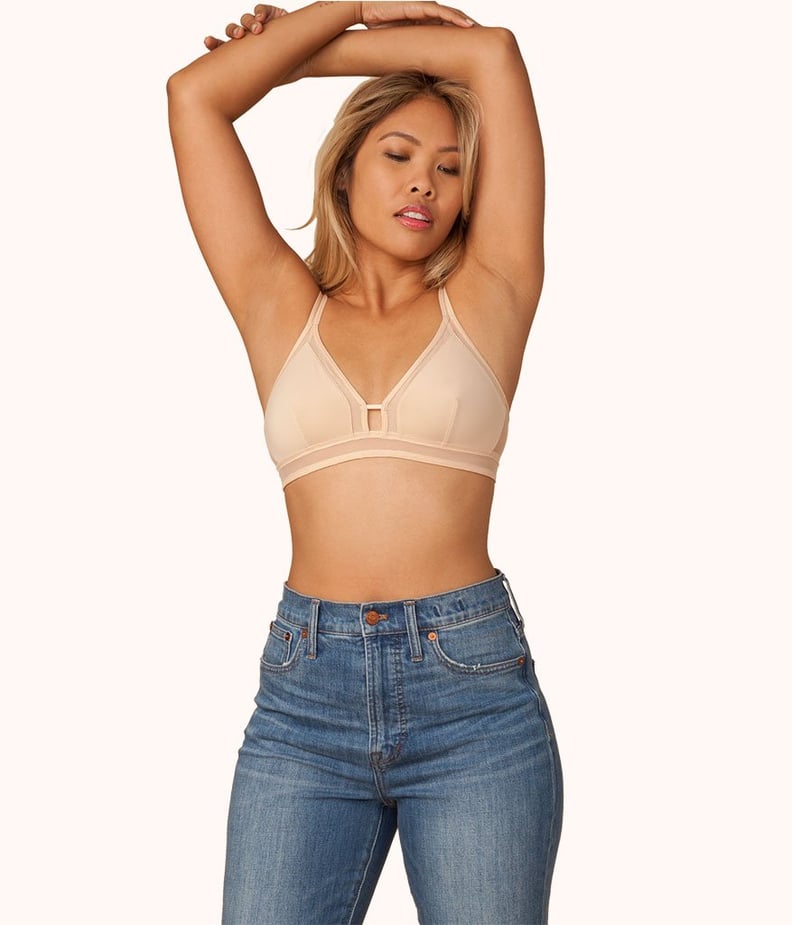 Lively Mesh Trim Bralette in Toasted Almond
Lively Palm Lace Busty Bralette in Soft Pink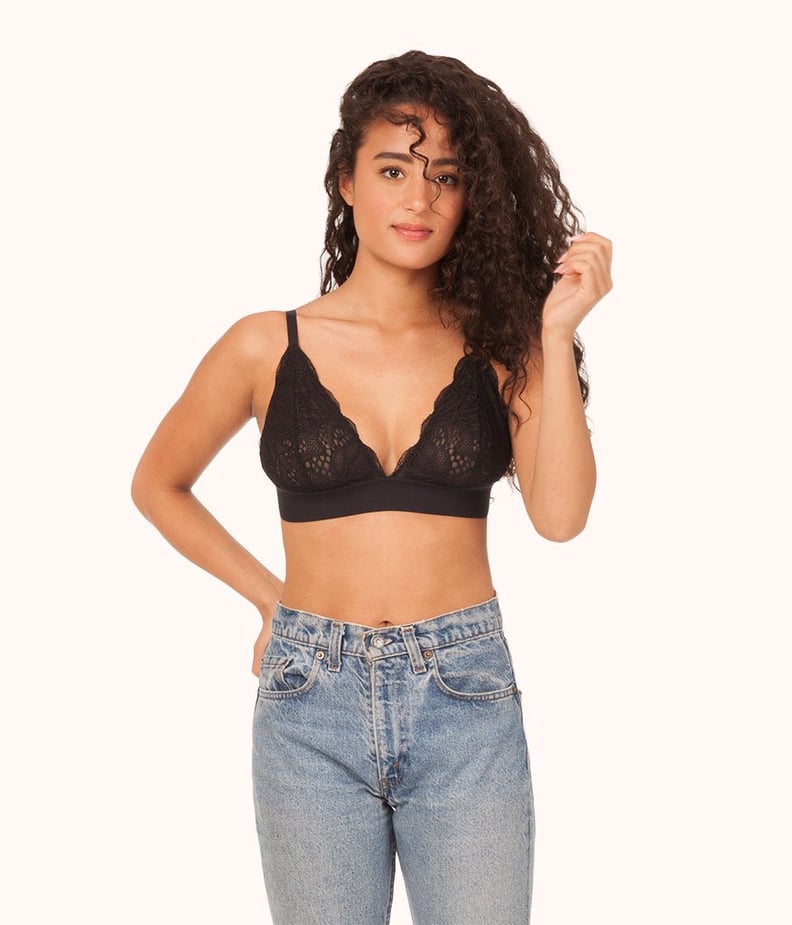 Lively Long-Lined Lace Bralette in Jet Black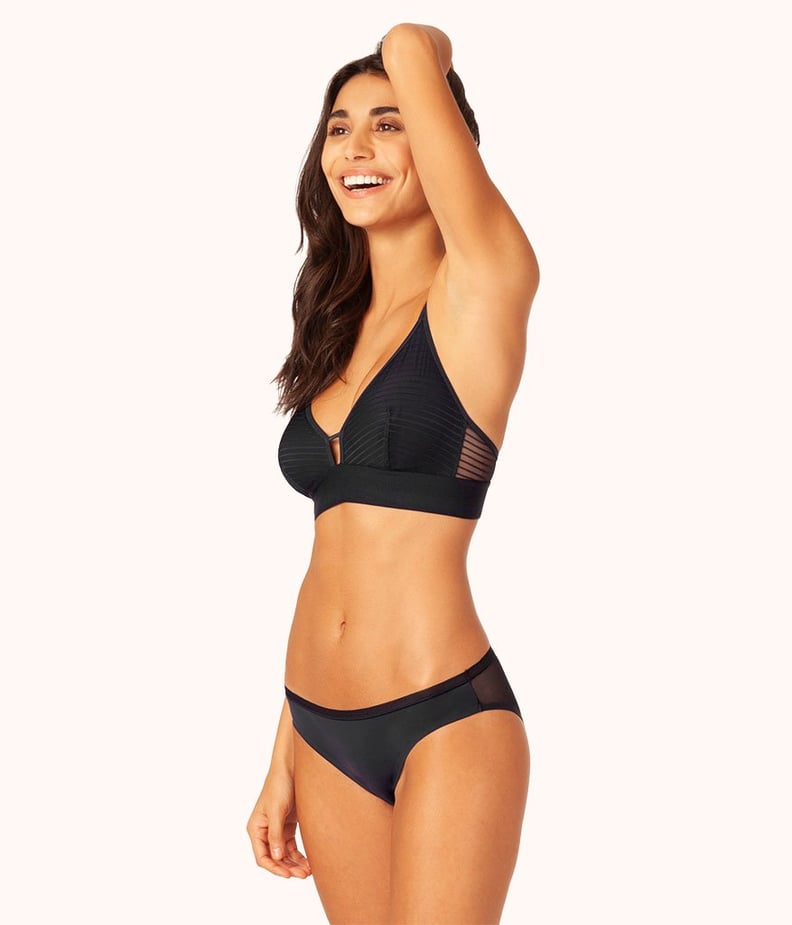 Lively Stripe Mesh Bralette in Jet Black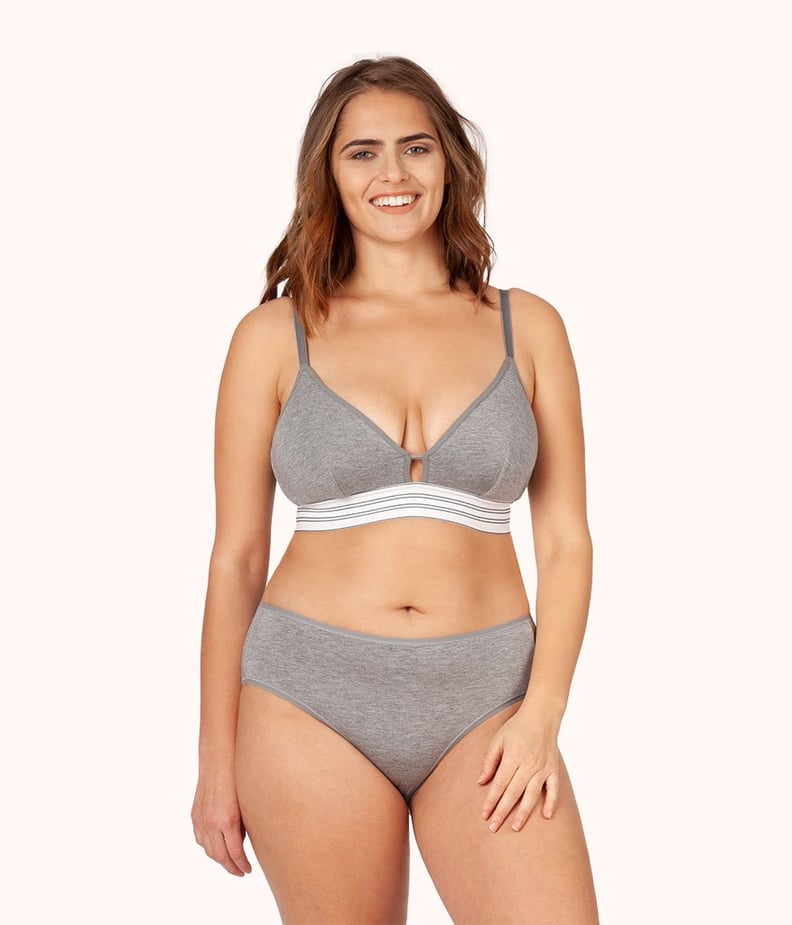 Lively All-Day Busty Bralette in Heather Gray