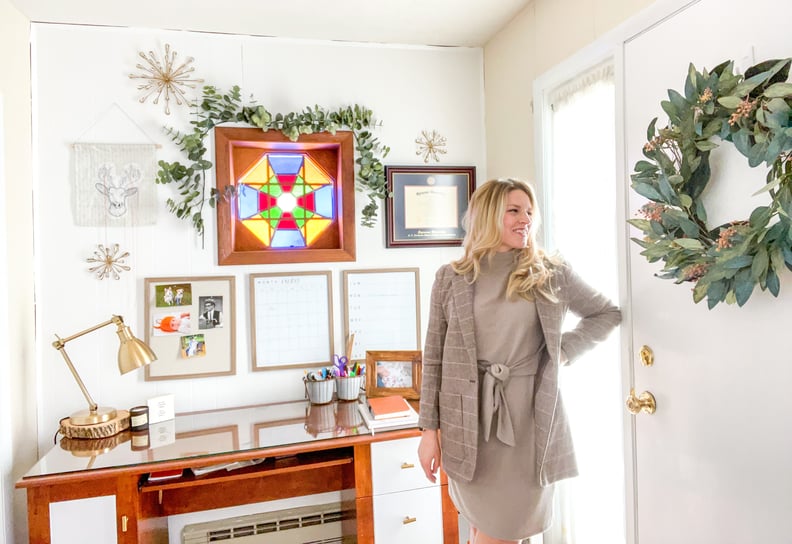 POPSUGAR Photography | Emilee Janitz
As POPSUGAR editors, we independently select and write about stuff we love and think you'll like too. If you buy a product we have recommended, we may receive affiliate commission, which in turn supports our work.
Having recently wrapped up a lengthy yet inspiring maternity leave, I desperately needed some new pieces suitable for colleagues and managers (and really, anyone outside the confines of my home). I wanted to refresh my closet not only to inspire my triumphant return to the working world but to also extricate myself from the year-long leggings and sweatshirt rut that has been my pandemic MO. (Though, because I was pregnant during the pandemic, I don't feel too bad about that — at all.)
Actively seeking out new business-casual attire on the interwebs, I came across Madewell's Larsen Blazer in Plaid ($120, originally $175) and just knew I had to have it immediately. While I have a couple of blazers hanging in my closet, none of them really spark joy, and the cut and pattern of this jacket instantly caught my eye. Disclaimer: I'm a sucker for plaid, but my love for the classic checkered print was amplified after taking a trip to Scotland in the Before Times. One could say I caught the plaid bug straight from the source, but c'mon, it's downright timeless. I had seen black and gray plaid a bunch (a fabulous color combo in its own right), but the unique marriage of brown and pink on this blazer gives it a little something extra, IMHO.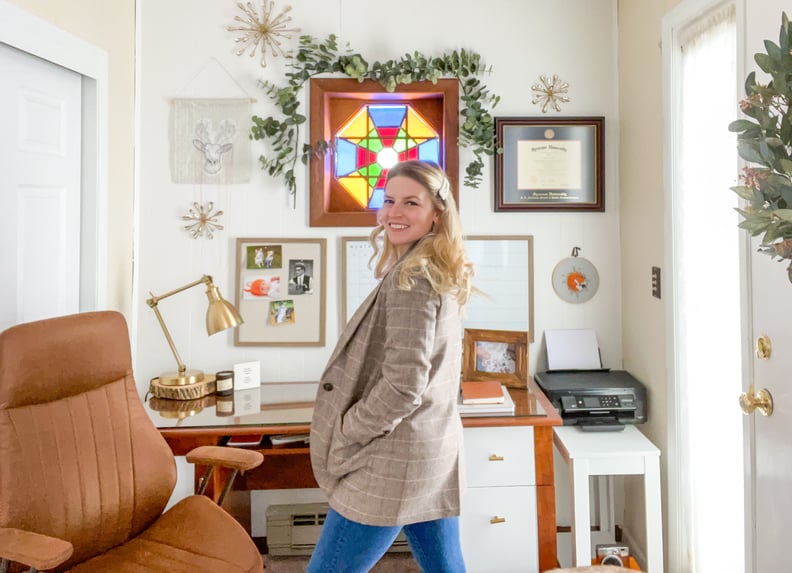 I've read enough about fashion over the years to know that purchasing a stylish blazer is never a bad idea, and I eagerly added this piece to my cart. Upon arrival, I was happy to have all of my expectations met. To put it simply, this is a fantastic piece. The stylish boyfriend cut is both comfortable and trendy (something I doubly appreciate postpartum), rendering it perfect for a variety of home offices or Zoom meeting spaces.
What's more, it's super versatile. Throw it over a dress, or team it with a pair of jeans and a tee — this blazer can easily be the glue that pulls together any outfit. Honestly, I could go on about it all day — it's the definitive closet staple that my monotonous wardrobe was sorely missing. Even though I'm working from home for the time being, I'll be sure to throw this blazer on whenever I need a little extra pep in my step (er, seat?) during the workweek. Keep scrolling to shop it for yourself.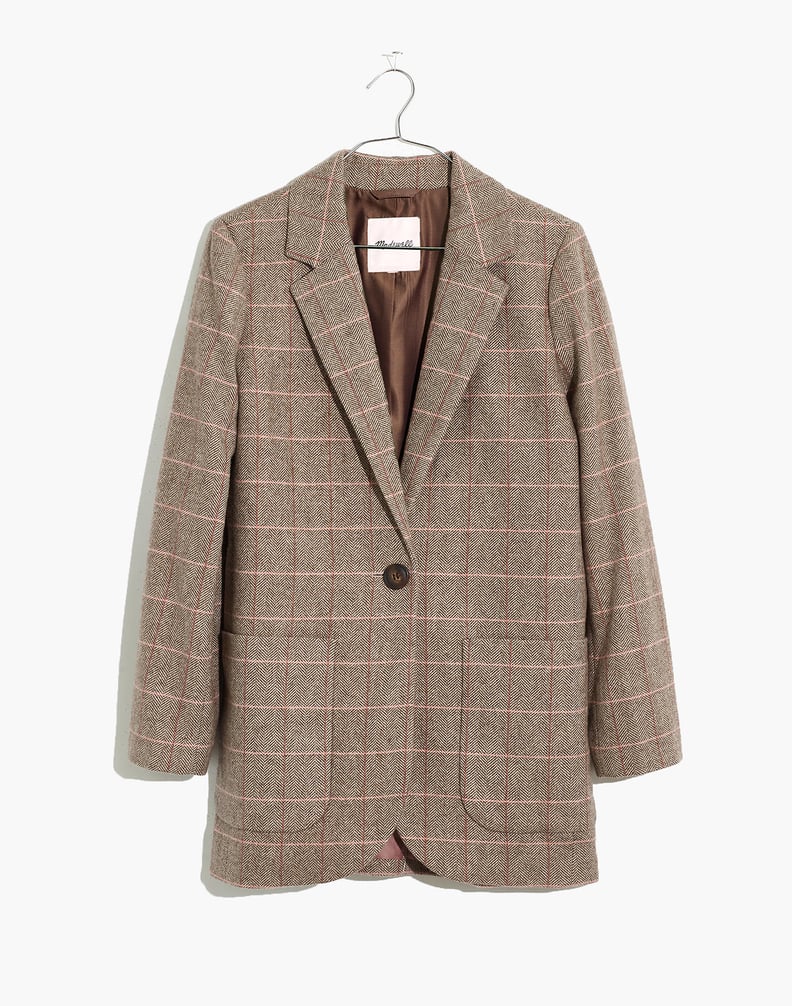 Madewell Larsen Blazer in Plaid