Marc Jacobs Launched a Draw-Along Series That You Can Do From Home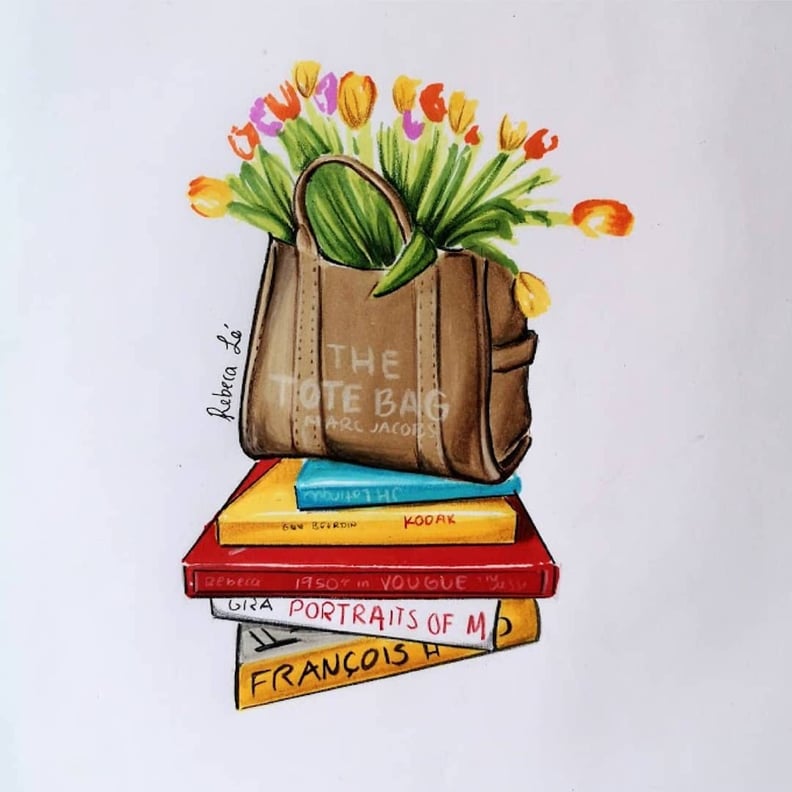 Marc Jacobs is officially relieving us of our lockdown boredom by launching a drawing series with artists. The weekly "Drawn Together" activity streams live on the Marc Jacobs Instagram Stories, and Marc tapped artist Jenny Walton to host the kickoff event on Tuesday March 31. Jenny is well-known in the fashion industry, based in New York City, and has done work for Miu Miu, Carolina Herrera, and Bottega Veneta to name a few big brands you might have heard of. Jenny set up a still life in her home, featuring the iconic Marc Jacobs tote, a gorgeous bouquet, and a pile of books, and offered followers sketching tips and tricks she's picked up along the way.
The outcome? Well, let's start by saying everyone is here for it — Marc certainly attracted more people than I did that time I tried to start a book club. Jenny and Marc invited fans to tag the brand on their finished masterpieces, and it's so lovely to scroll through all the different illustrations. While we'll have to wait until next week for a new drawing session, that does give us plenty of time to sharpen our colored pencils and perhaps practice our hand on the iPad. Read ahead to see Jenny's initial 'gram, and check out all the wonderful artwork that ensued after everyone showed up to the drawing party.
Marc Jacobs Announces "Drawn Together" on IG Live
Jenny Walton's Still Life For the Marc Jacobs Drawing Series
Artwork From the First Marc Jacobs "Drawn Together" Series