Ever since Megan Fox has been all over the news for her relationship with boyfriend Machine Gun Kelly and her sexy outfits, I couldn't help but think of the 2009 horror film Jennifer's Body. I vividly remember watching it when it was first released, and I'm not saying the movie is a classic, but for some reason Megan's outfits are still seared into my brain years later. That must mean something, right? For that reason, I decided to take a trip down memory lane to revisit her character's outfits from the movie, and I kind of didn't hate it.
From a pink velour hoodie covered with hearts to a polo shirt styled with a cropped cardigan, Megan's outfits are oh so 2000s. We're talking denim miniskirts paired with puffer jackets, lace-up wedges, and heart-shaped pendants. Ahead, take a look back at some of Megan's most memorable style moments from Jennifer's Body ahead. You'll get what I'm talking about even if you haven't seen the movie yet.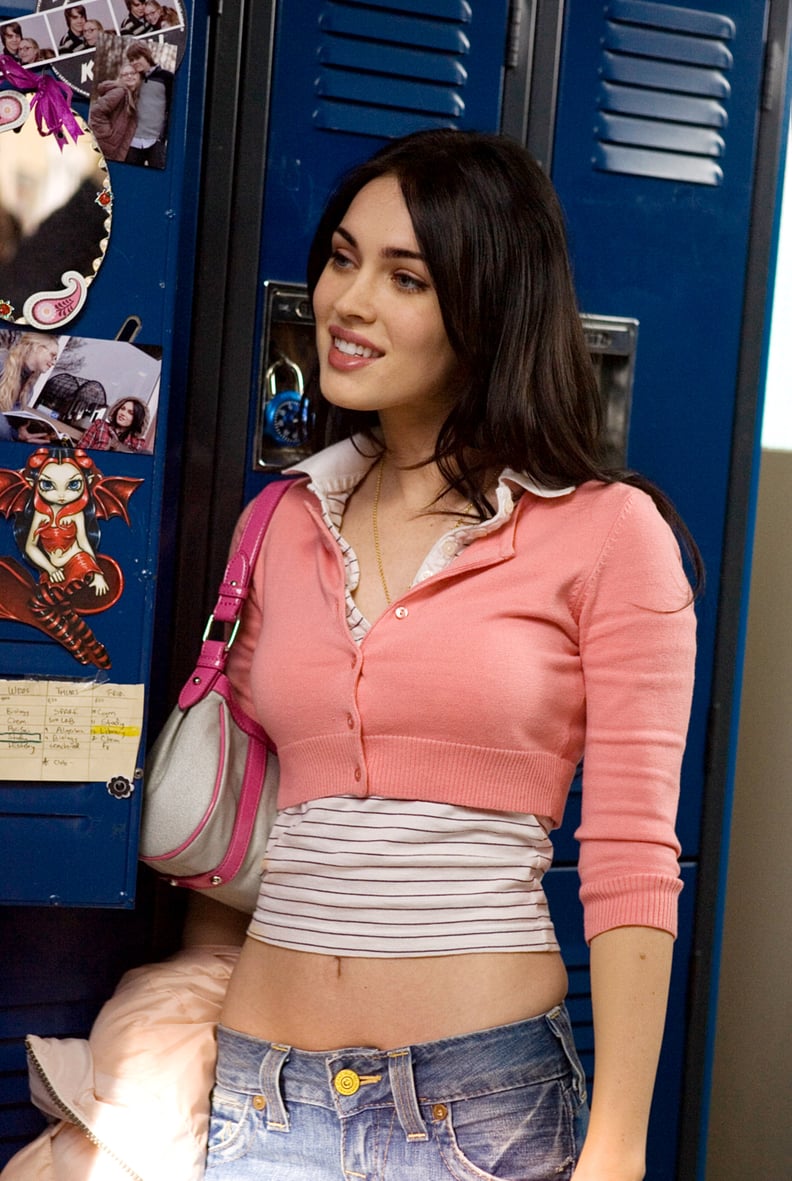 It's all about layering! Megan's character styled her polo shirt with a cropped cardigan and low-slung jeans.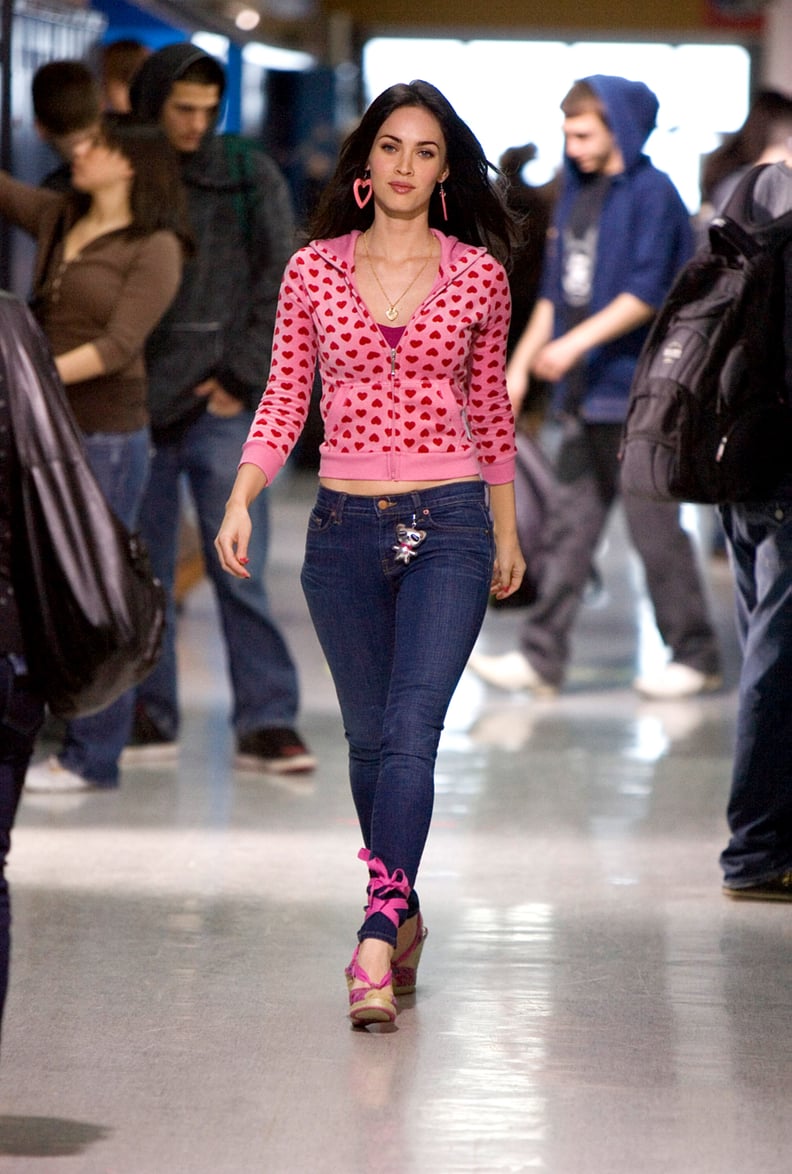 I love that Megan's character wore a heart-print velour hoodie with matching heart earrings and lace-up wedges.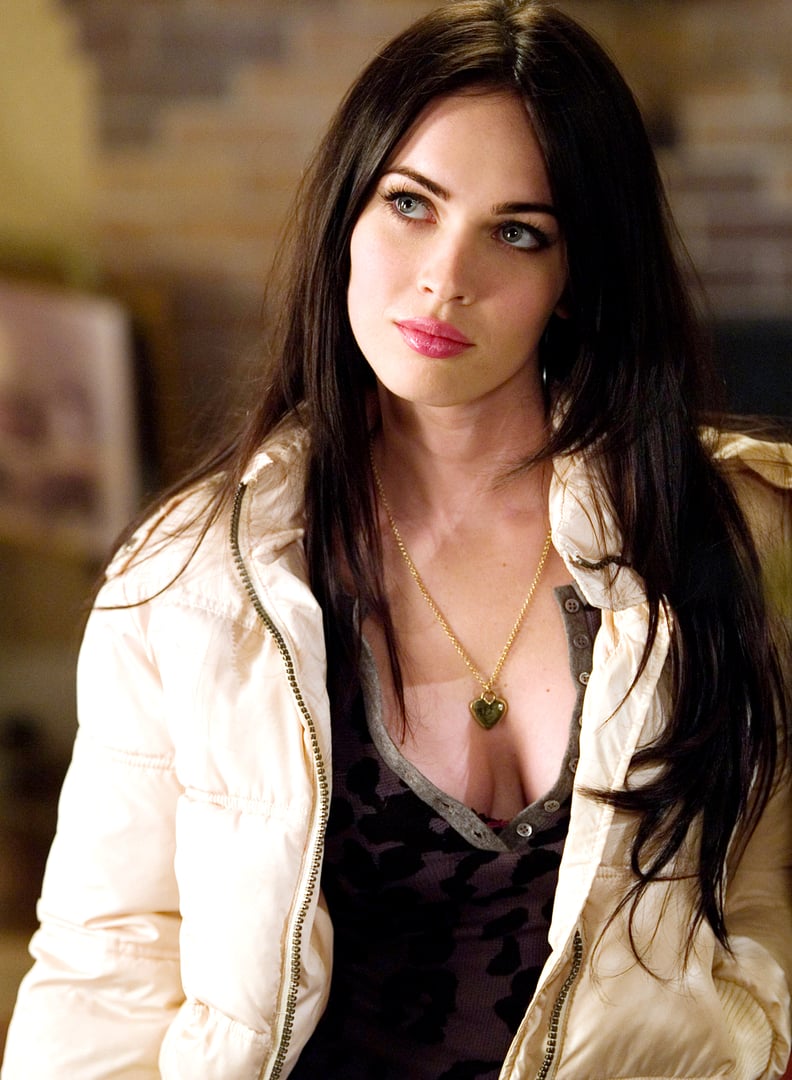 Remember when heart-shaped pendants were the only accessory everyone wanted to wear?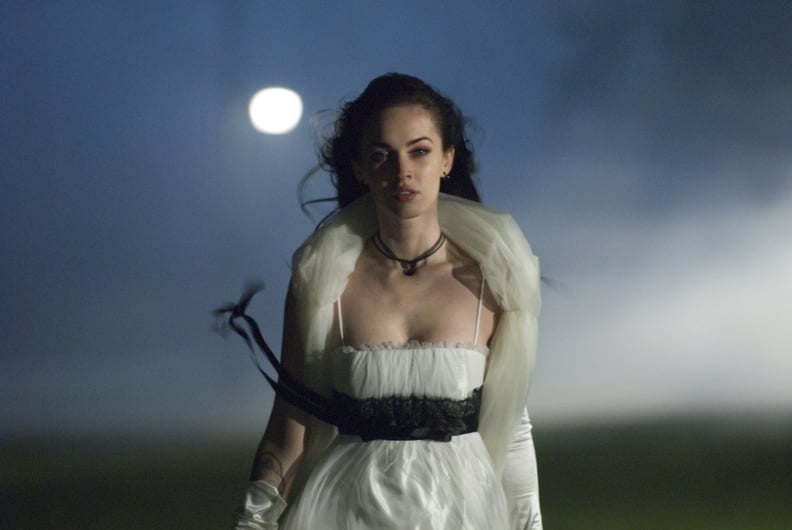 Megan's character certainly knew how to dress the part for her school dance. Check out that choker necklace.