Megan Thee Stallion Promotes Her Album in a Crop Top and Short Shorts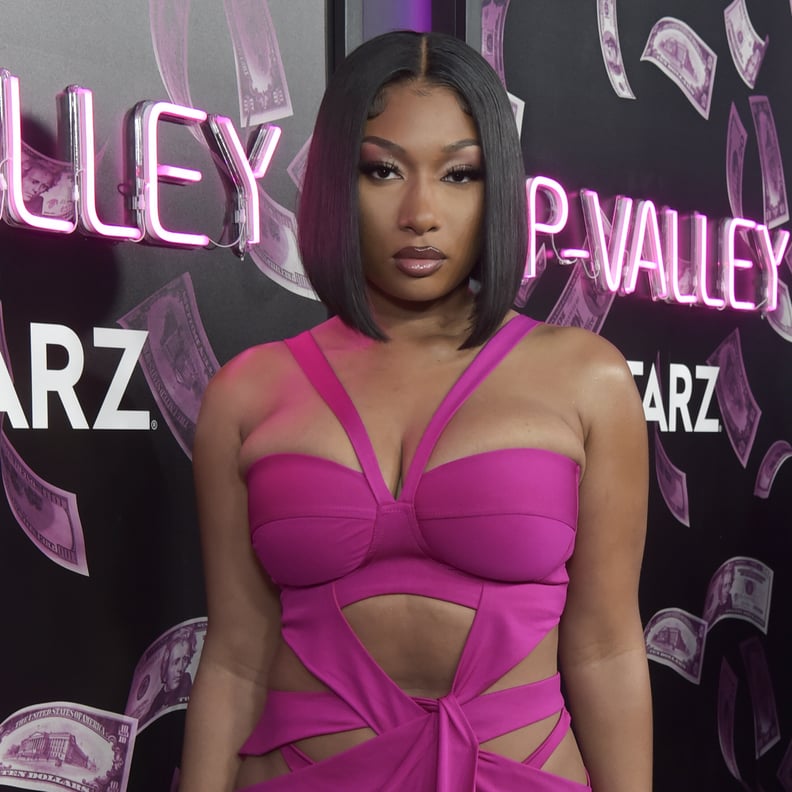 Every editorial product is independently selected by our editors. If you buy something through our links, we may earn commission.
Megan Thee Stallion dropped a new album, so a fresh dose of fashion inspiration is naturally part of the mix. Whether it's in the music video for "Her," released on Aug. 15, or on Instagram, a series of interesting costumes are along for the ride. While promoting the sophomore record, titled "Traumazine," the rapper stunned in a printed Jean Paul Gaultier three-piece look. Consisting of a long-sleeve cropped T-shirt, matching booty shorts, and a headscarf, the coordinated outfit boasts the luxury house's signature Billet de Banque motif, giving the vibrant multicolor print an eccentric feel.
The "Sweetest Pie" singer posed with an orange iguana (that she named Billiam) on her left arm, showing off accessories that included large silver hoops, a matching two-layer beaded necklace, and a cuff bracelet. Her wavy hair fell past her lower back, setting the stage for a glam beauty look. The star's silver metallic manicure added the perfect finishing touch.
The self-proclaimed "hot girl coach" also visited SiriusXM on Wednesday, Aug. 10, embracing this season's hottest trend: the catsuit. The taupe number featured cutouts along the entire bodice and a completely sheer bottom half, embroidered with a swirling lace pattern. She styled the jumper with metallic platform snake-print heeled sandals.
Megan, 27, also brought back the silhouette in the "Her" music video, rocking everything from a sharp-shouldered black maxi gown to a halterneck catsuit and a metallic one-piece.
Keep reading to re-create the rapper's latest Jean Paul Gaultier look with pieces in the same print.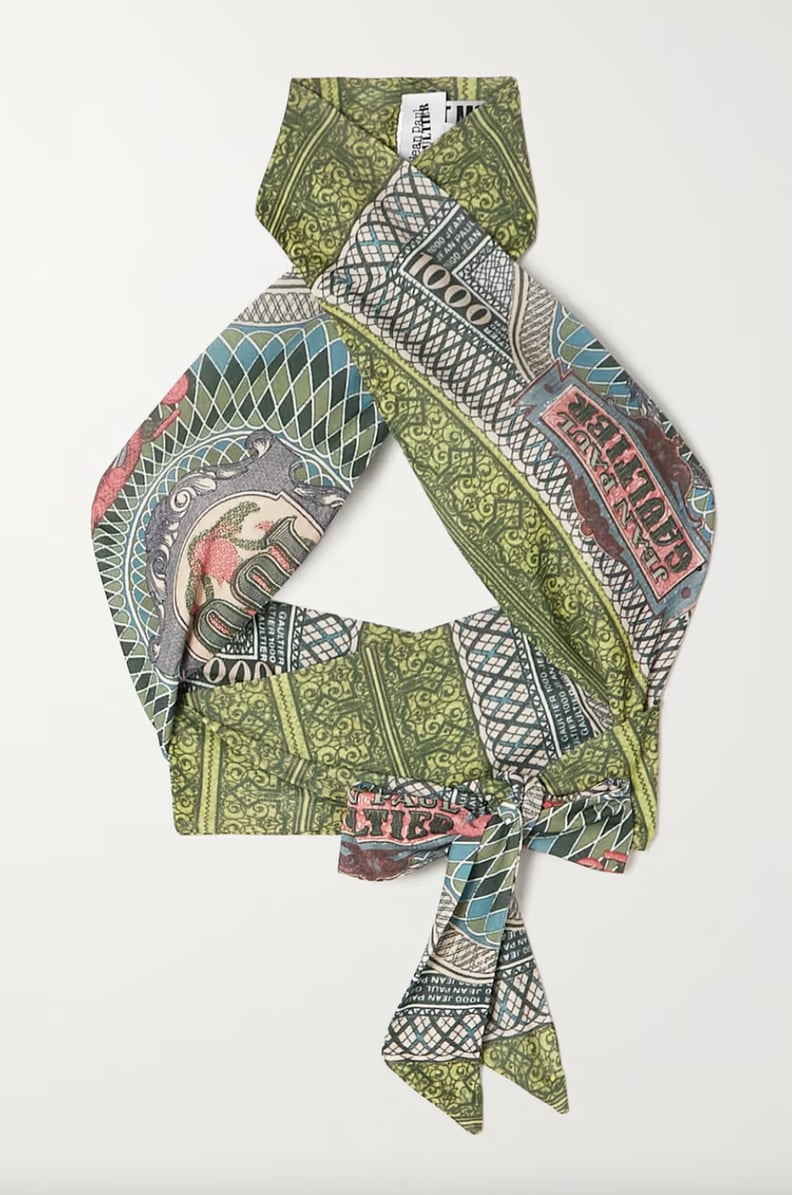 Jean Paul Gaultier Printed Halterneck Wrap Top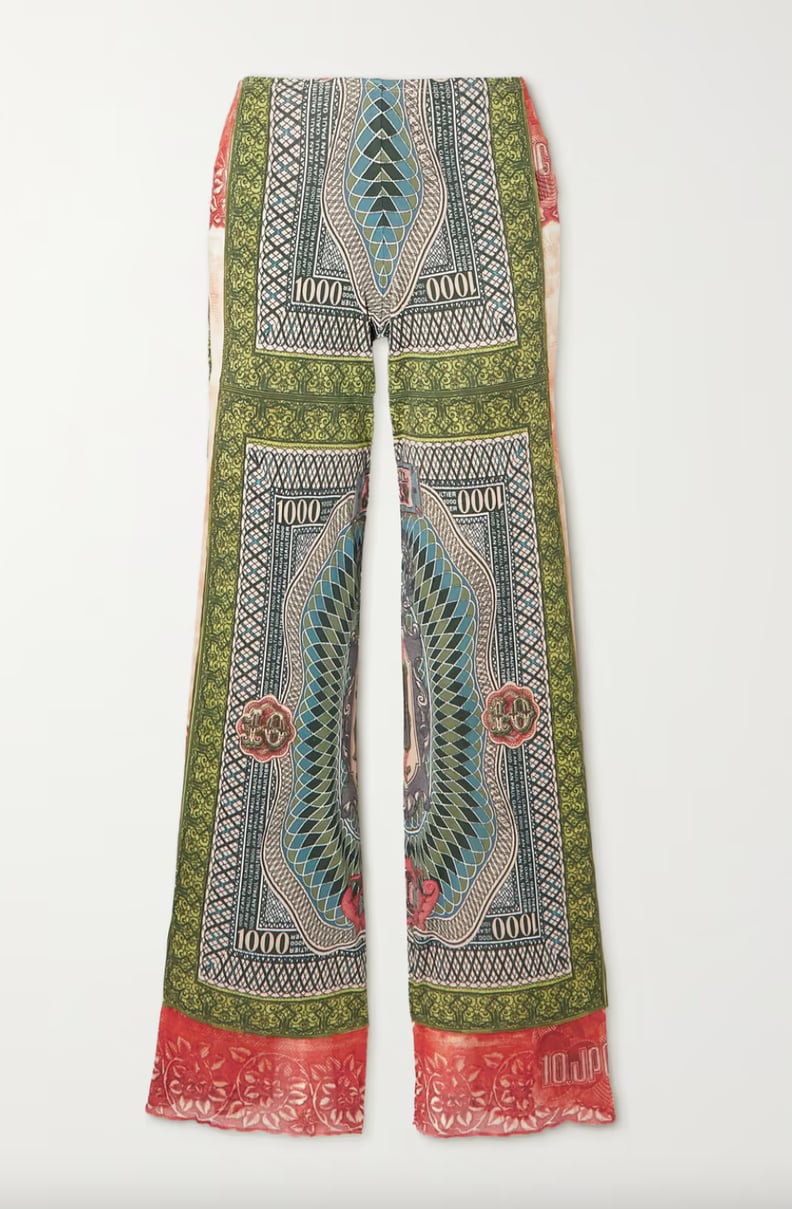 Jean Paul Gaultier Printed Pareo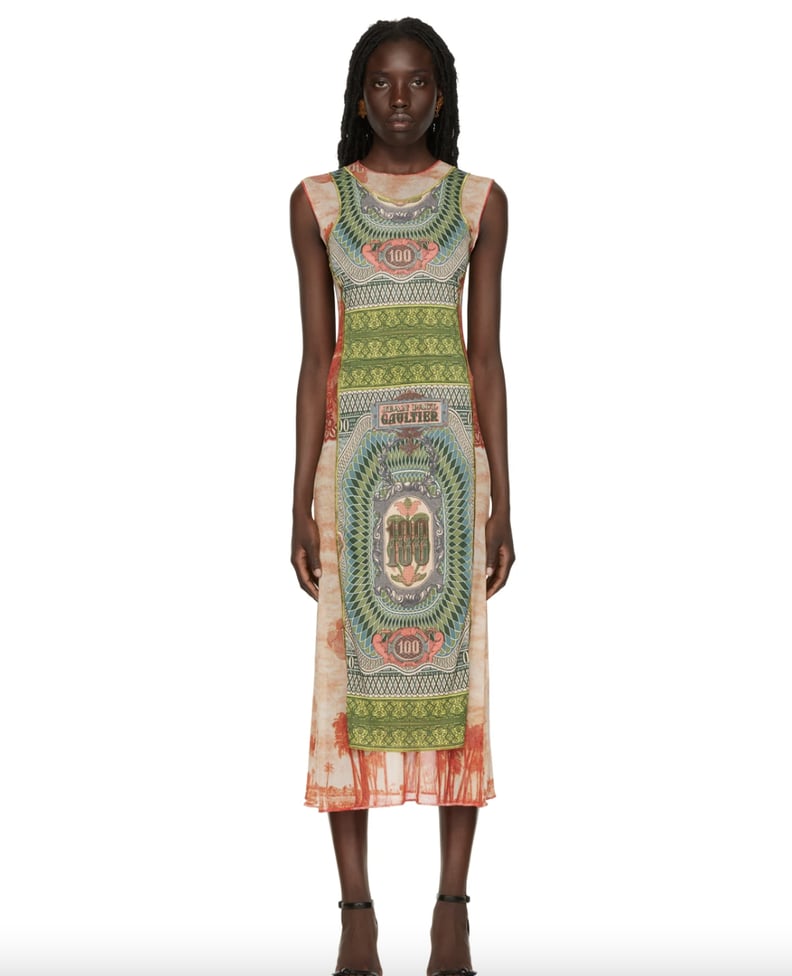 Jean Paul Gaultier Multi-Print Midi Dress