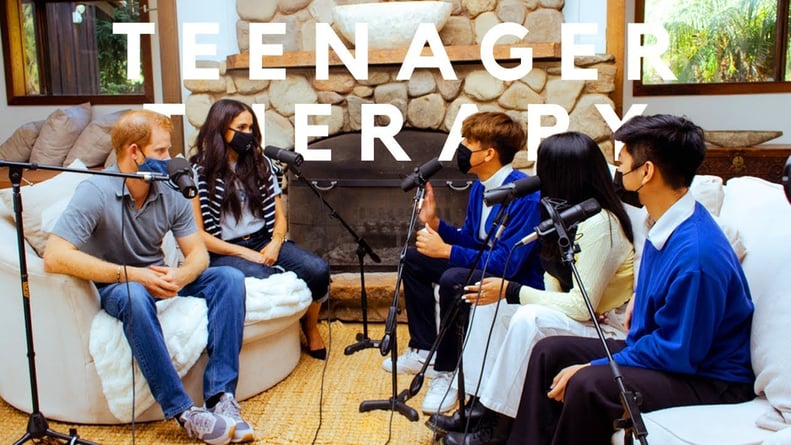 Every editorial product is independently selected by our editors. If you buy something through our links, we may earn commission.
It looks like Meghan Markle is keeping Ruth Bader Ginsburg's memory and message close to her heart. The Duchess of Sussex and her husband, Prince Harry, recently sat down for a podcast interview with Teenager Therapy, and her casual outfit appeared to be a subtle nod to the late Supreme Court justice. Stylish fans have surmised that Meghan's T-shirt (while difficult to see in the photo provided) is printed with "RBG," similar to many Etsy selections. A follower also suggested that Meghan's face mask also comes from Etsy and is printed with one of the justice's famous quotes. She covered up with a striped J. Crew cardigan.
The face mask is a subtle but important reminder of the action Ruth hoped to see in America. The covering displays the phrase, "when there are nine," referring to Ruth's belief that there would only be "enough" women on the Supreme Court when they filled it. After Ruth's death on Sept. 18, the duchess paid tribute to the iconic champion for women's rights in a special message.
"With an incomparable and indelible legacy, Ruth Bader Ginsburg will forever be known as a woman of brilliance, a Justice of courage, and a human of deep conviction," Meghan said in a statement. "She has been a true inspiration to me since I was a girl. Honor her, remember her, act for her." Get a closer look at Meghan's tribute to RBG below.
Listen to Meghan Markle and Prince Harry's Teenager Therapy Podcast
Get a Closer Look at Meghan Markle's RBG Outfit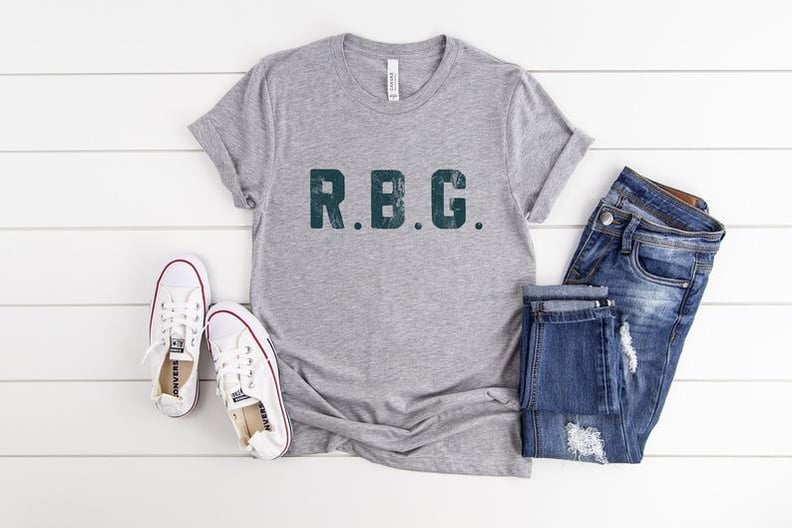 Shop a Similar RBG T-Shirt on Etsy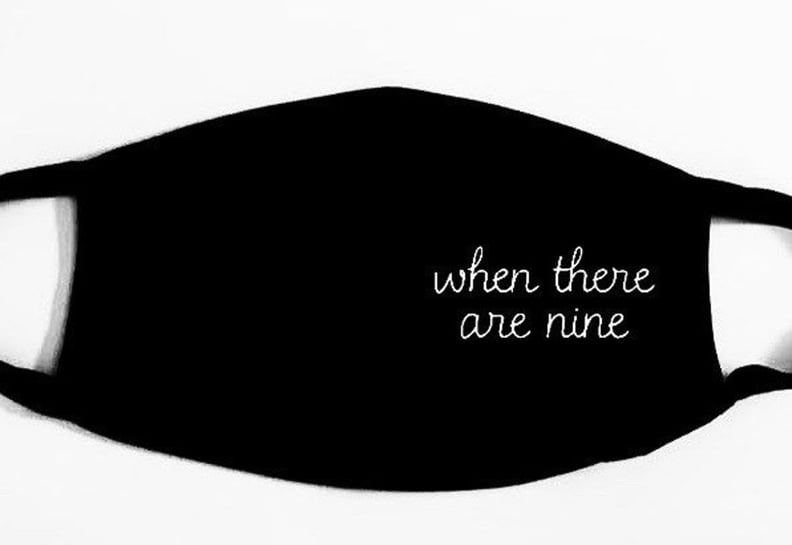 Shop a Similar "When There Are Nine" Mask on Etsy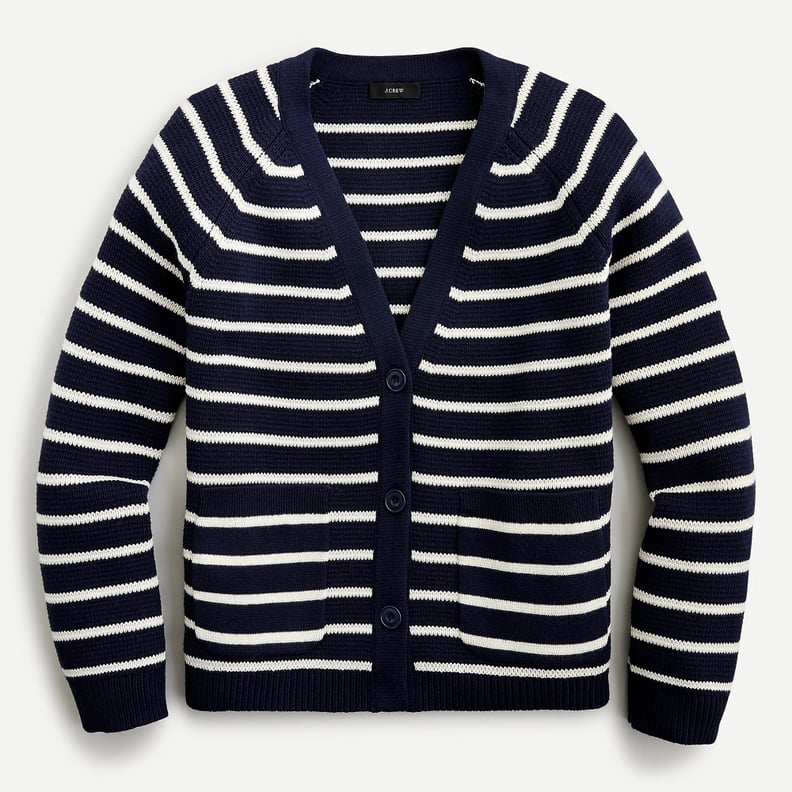 Shop Meghan Markle's Exact J. Crew Cardigan