Almost Every Look on This Runway Came From Princess Diana's Iconic Wardrobe
Virgil Abloh's Spring 2018 Off-White collection was highly anticipated. Days before he debuted his new line at Paris Fashion Week, the designer gave us a sneak peek at the modern-day Cinderella slippers he collaborated on with Jimmy Choo. But it turns out Cinderella was only the fictional princess Virgil wanted to pay tribute to. Most of his runway was actually devoted to Princess Diana, which came at the right time following the 20th anniversary of her death.
Many showgoers Instagrammed snaps of supermodel Naomi Campbell closing the show in biker shorts and an elegant tailored blazer, which paid homage to Princess Diana's off-duty wear and fancy occasion outfits all at once. But Virgil's catwalk was covered in references, from his Time and People magazine clutches — Princess Diana famously covered both publications — to a black and white blouse just like the one the late royal wore for a polo match in 1983. Read on to see every last detail, and compare some of Virgil's new clothes to the ones Princess Diana made iconic in her lifetime.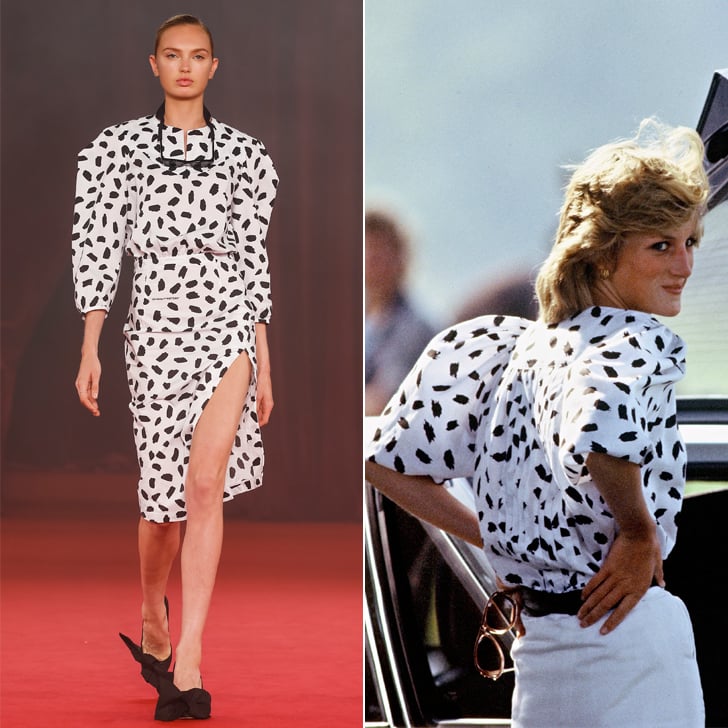 Princess Diana wore this black and white printed blouse to a polo match on June 1, 1983 in Windsor, England. The pattern popped up on multiple pieces in Virgil's Spring 2018 offering.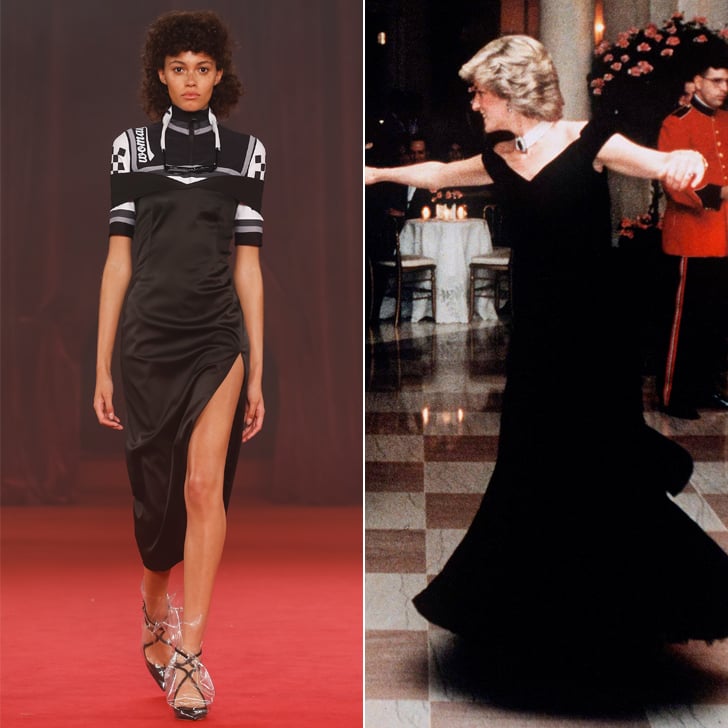 Princess Diana wore this black v-neck gown designed by Victor Edelstein when she visited America in 1985. She danced with movie star John Travolta at the White House in it. Virgil emulated the silhouette of the dress, but updated it with his modern influence.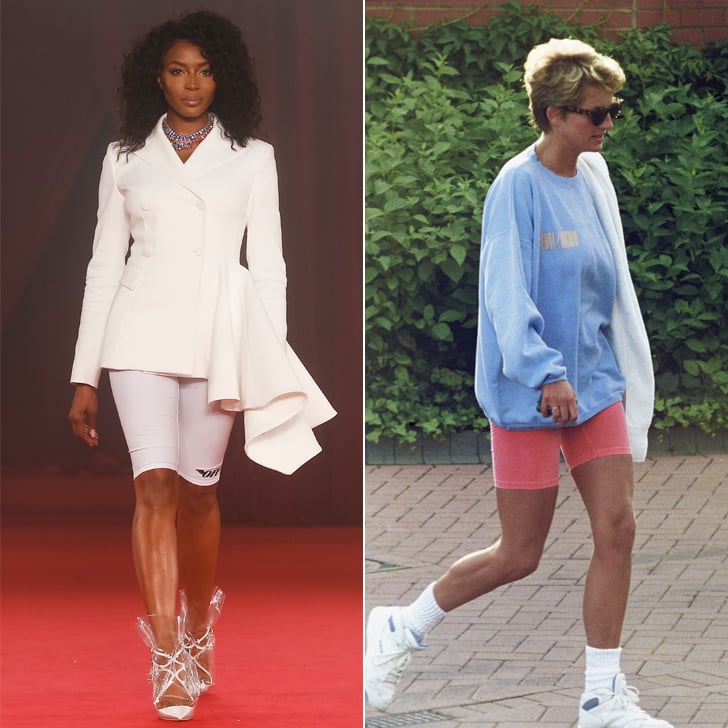 Princess Diana was known for wearing sweatshirts and biker shorts on her trips to the gym. Naomi Campbell closed the Off-White show in a pair of similar pink nylons. They were paired with a ruffled blazer, which paid homage to Princess Diana's impeccably tailored Catherine Walker suits, and of course, a diamond choker was made to reference the royal's jewelry collection.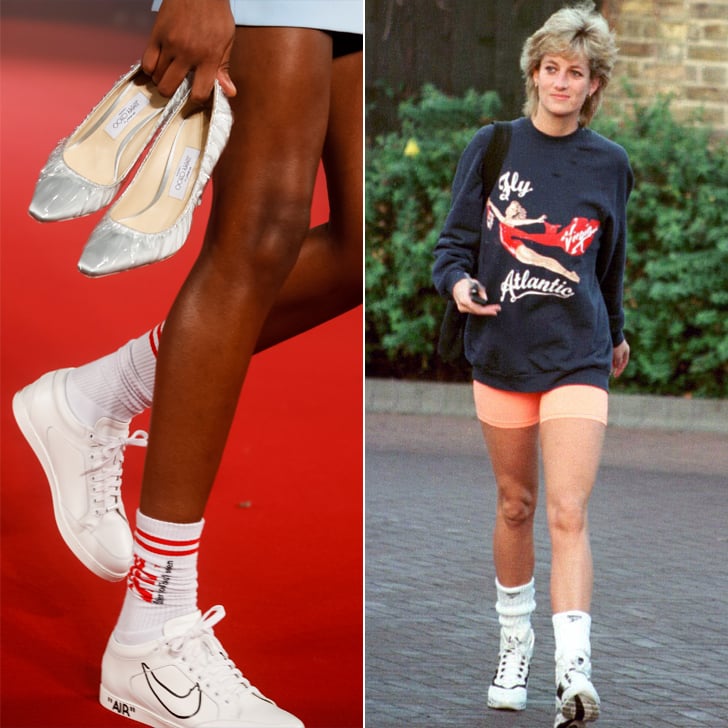 When Princess Diana was off-duty, she wore tall socks and trainer sneakers. Virgil gave love to this look by having his models tote their "glass slippers" by their sides, keeping it functional in sport gear.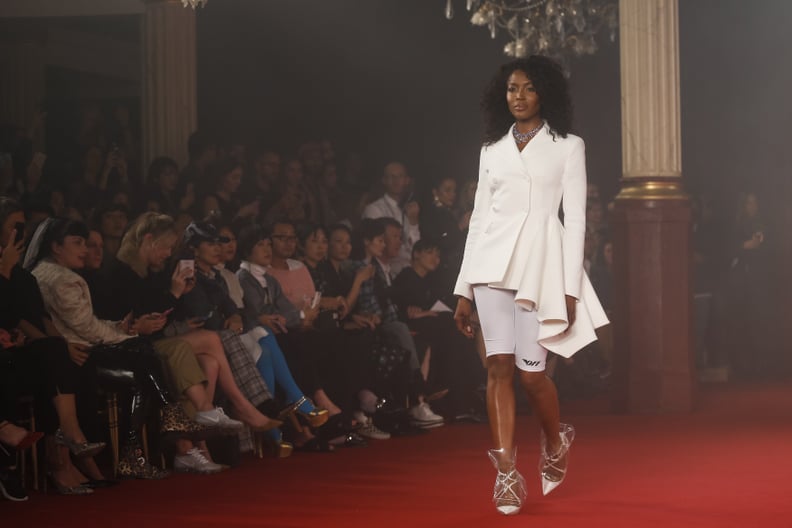 Many showgoers Instagrammed Naomi Campbell's finale walk. "I'm so proud @virgilabloh to be a part of your vision !!! Amazing show congratulations !!! On your Golden Path," Naomi posted on her own feed.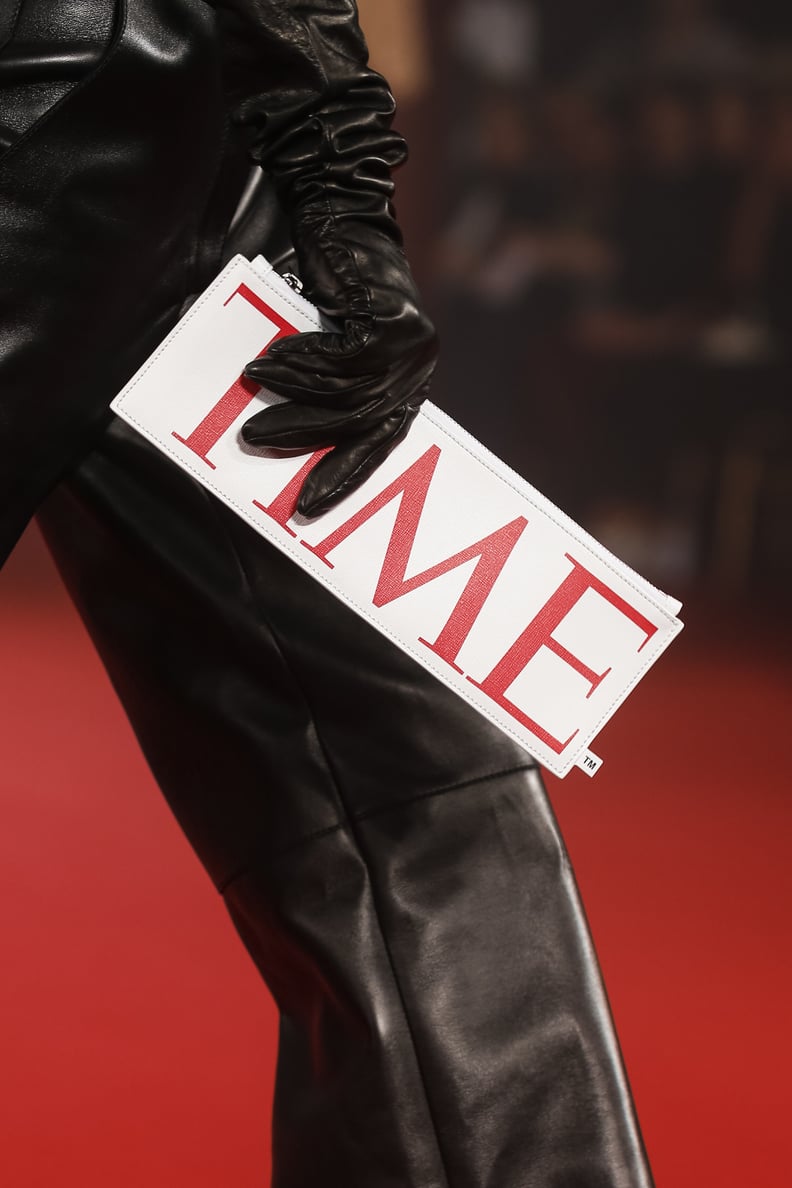 Time clutches popped up on the runway, and Princess Diana famously covered the magazine.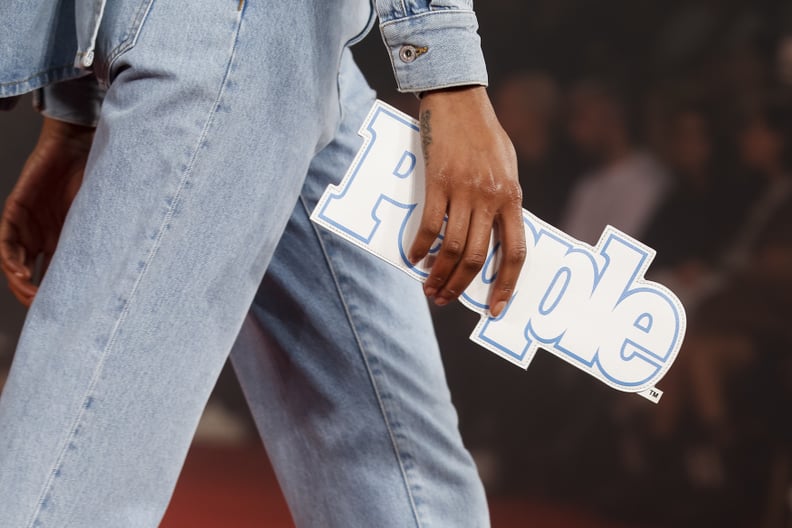 Princess Diana has also seen many People covers, so sure enough, Virgil re-purposed the logo onto one of his Spring 2018 pouches.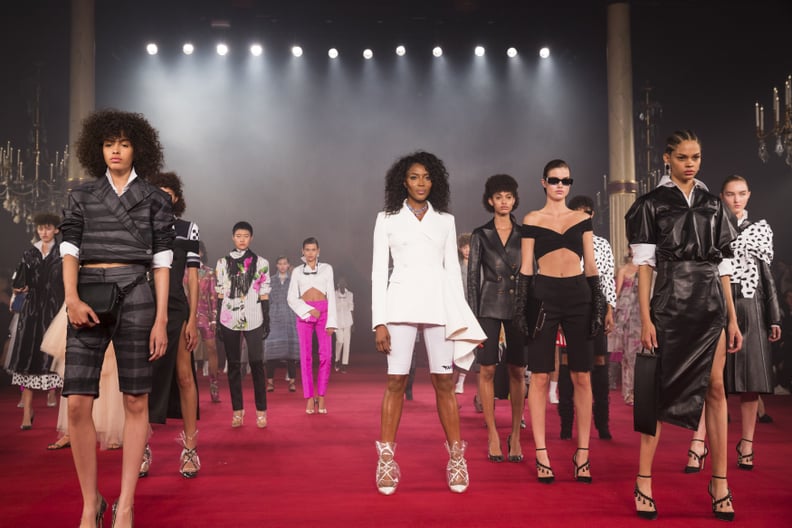 The show was a significant reminder of just how iconic Princess Diana was. "It's the variance between imagining her living now, with me iterating on what she meant," Virgil told Vogue.