Old Navy High-Waisted Distressed Shorts I Editor Review
These $40 Old Navy Shorts Are So Good, You'll Want 2 Pairs
As POPSUGAR editors, we independently select and write about stuff we love and think you'll like too. If you buy a product we have recommended, we may receive affiliate commission, which in turn supports our work.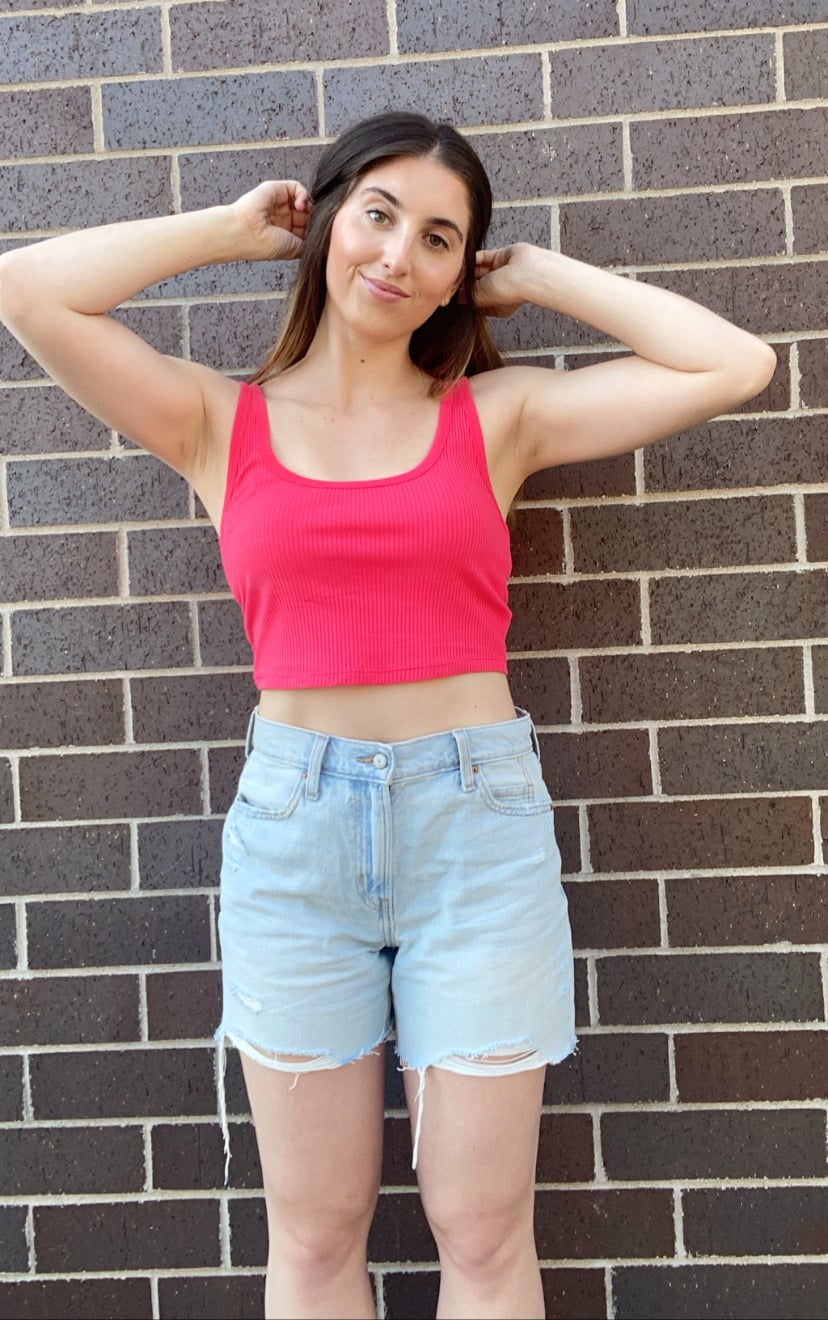 As much as I wish I could keep this information to myself, Old Navy's new arrivals section is stocked with incredible summer essentials. Among them are the High-Waisted Slouchy Straight Distressed Cut-Off Shorts, 5-Inch Inseam ($20, originally $40), which made me audibly gasp when I saw them for the first time. Not only is the light wash perfect for summer, but they're a great length that I'd venture to say are not too long and not too short, and the epitome of cool.
When they arrived a few days later, I ordered them in my usual size, 6, and did some serious damage ripping open the product packaging in anticipation. I was rushing so much, I admit, that as I was trying them on, I managed to put my foot through the frayed rips and consequently make them a little more distressed than they were initially. Thankfully, they look deliberately roughed up, but I advise that you move slower than I did, unless you want to give them a little more character.
In the time I've had them — which is a little over two weeks — I've worn them more than five times. I wore them repeatedly during a recent trip to California and am wearing them as I type this because the weather's *finally* warmed up in Minnesota. They are a little bigger than I expected, but honestly, I don't mind, especially because my legs and waist have extra room to breathe.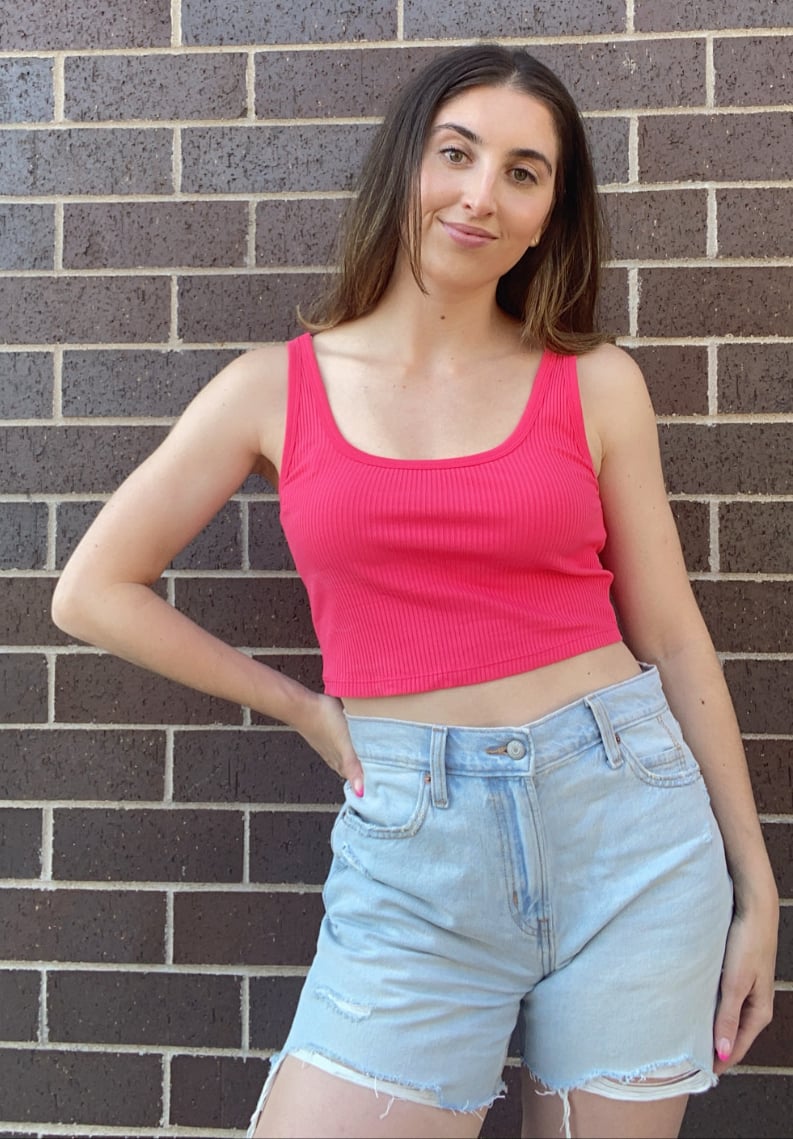 I know I'm starting to sound like a broken record by how often I say this about Old Navy's clothes, but these shorts are so high-quality that it's hard to believe the price. (Did I mention they're half-off right now?) Not only that, but they're really easy to style. I can picture them with everything from a basic ribbed top, like the one I have on (the Ultra-Cropped Rib-Knit Tank Top, $8, FYI ), to a breezy, long-sleeve blouse.
I highly suggest that you add this style to your shopping cart fast if you want to make 'em yours. After all, the brand's no stranger to selling out of certain designs in record time, and I can attest that these shorts will get a ton of wear this summer, pending I don't accidentally step on the frayed rips again and actually destroy them this time. I should probably buy a second pair preemptively.
Image Source: POPSUGAR Photography / Marisa Petrarca