Old Navy High-Waisted OGC Chino Pants Review With Photos
These Old Navy Chinos Combine the Ease of Sweats With the Look of Trousers
As POPSUGAR editors, we independently select and write about stuff we love and think you'll like too. If you buy a product we have recommended, we may receive affiliate commission, which in turn supports our work.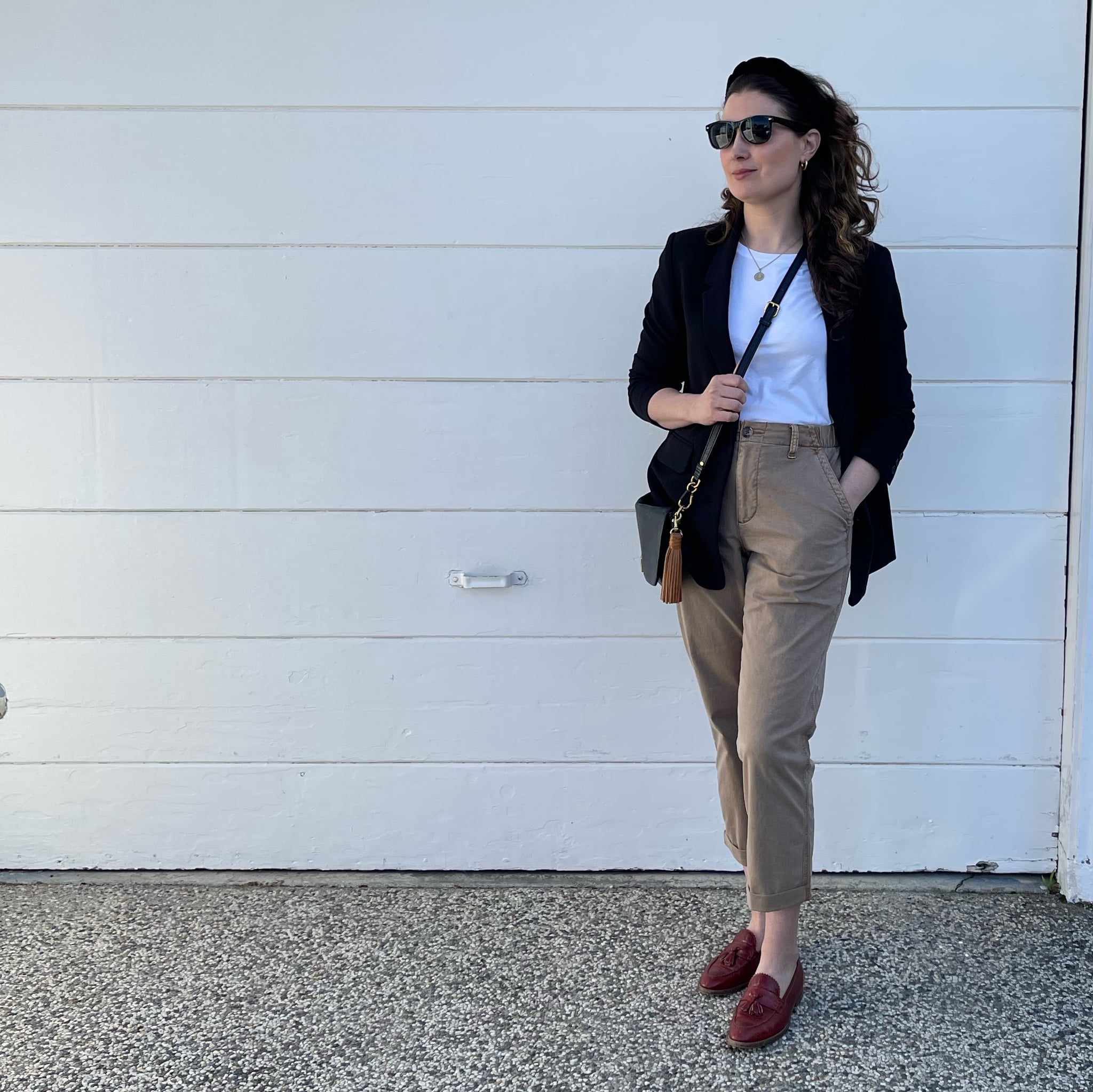 Let me preface this review by admitting an important detail about myself: I am a huge proponent of wearing stretchy pants whenever possible. My dresser drawers are filled with comfy joggers, and one of my hobbies is searching for stretchy pants masquerading as fancy pants, like these high-waisted pleated trousers. Sure, there's a time and place for more structured denim that tucks you in — these extra-high-waisted wide-leg jeans are amazing for that — but it's a rarer occurrence. When I tried on these Old Navy High-Waisted OGC Chino Pants ($40), I knew I had found another staple to add to my growing comfy-pants-that-look-like-you-have-your-sh*t-together collection.
What I Love About the Old Navy High-Waisted OGC Chino Pants
When you need a denim alternative that's dressier than sweats but more laid back than trousers, classic chino pants are a fantastic option. Unlike preppier, straight-leg versions, these OGC Chino Pants have a slouchier fit through the hips and thighs and subtle tapering with cuffed ankles. The soft-washed cotton twill has just a touch of spandex, so they're comfy and stretchy throughout, but the pièce de résistance is the partially elasticized waistband. From the front, these pants look tailored with their zip fly, button closure, and belt loops, but in the back, the elasticized waist provides loads of stretch. I can even get away with not having to unzip or unbutton them to pull them off — a detail that for some reason thrills me. Since they hit at the ankle, they're perfect for pairing with strappy sandals in warm weather or stylish boots in chillier temps. They're high-waisted, so they're made for the French-tuck obsessed, but the elasticized waist gives you the freedom to wear them at or right below the belly button. I appreciate having an option.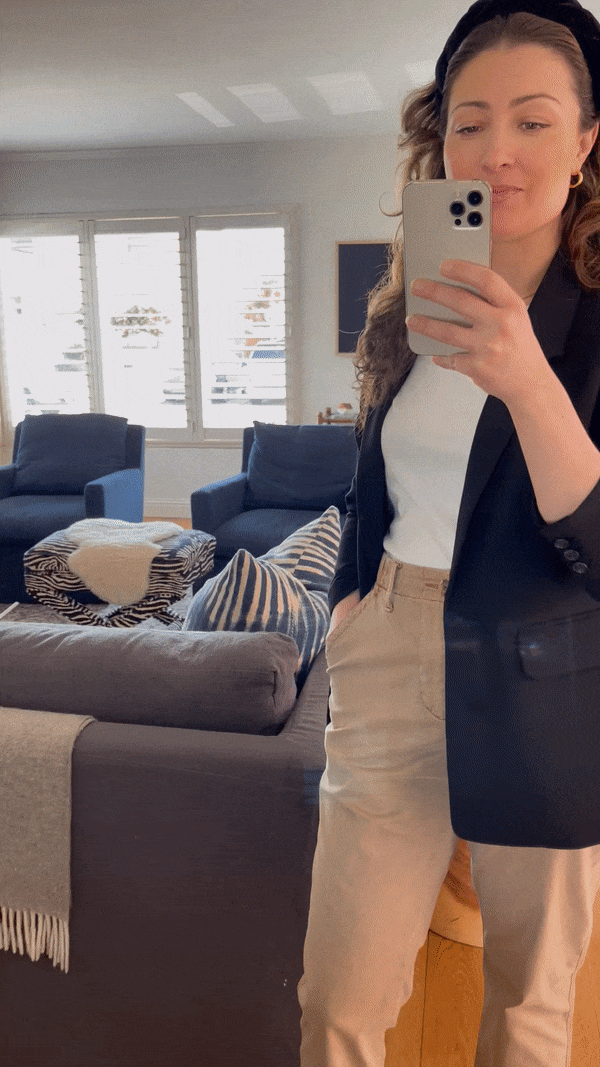 What's Worth Noting About the Old Navy High-Waisted OGC Chino Pants
Because they're slouchy with an elasticized band, you might want to consider choosing the smaller option if you're in between sizes. It really depends on how relaxed of a look you're going for. I'm 5'6" and I wear a size 27, and I went for a size small. When they arrived, the ankle hem was already cuffed. I love how the cuffed ankles make them appear slightly tapered and the length felt just right for me this way, but you can also unfold them if you want more length and a very subtle flare. They come in nine colors, which makes it hard to choose just one. I loved the olive-green Alpine Tundra shade but ultimately opted for the darker khaki shade called Sisal. I haven't washed them yet, but it's worth noting that you should wash them in cold water and tumble-dry them on a low heat setting to keep them looking their best.
Who Are the Old Navy High-Waisted OGC Chino Pants Best For?
These pants are an absolute dream for anyone who needs a denim alternative for the office without having to turn to dresses, skirts, or trousers to fit the dress code. If you really value comfort but still want to look pulled together, these definitely deliver. For the shopper who needs a pair of pants that score high in the versatility department, these really are a great option. They can be teamed with a blazer, strappy heels, and a blouse for dressier occasions or a T-shirt and sandals or sneakers for a more laid-back look. They have over 5,000 reviews (!) and a four-and-a-half-star rating, which is pretty exceptional.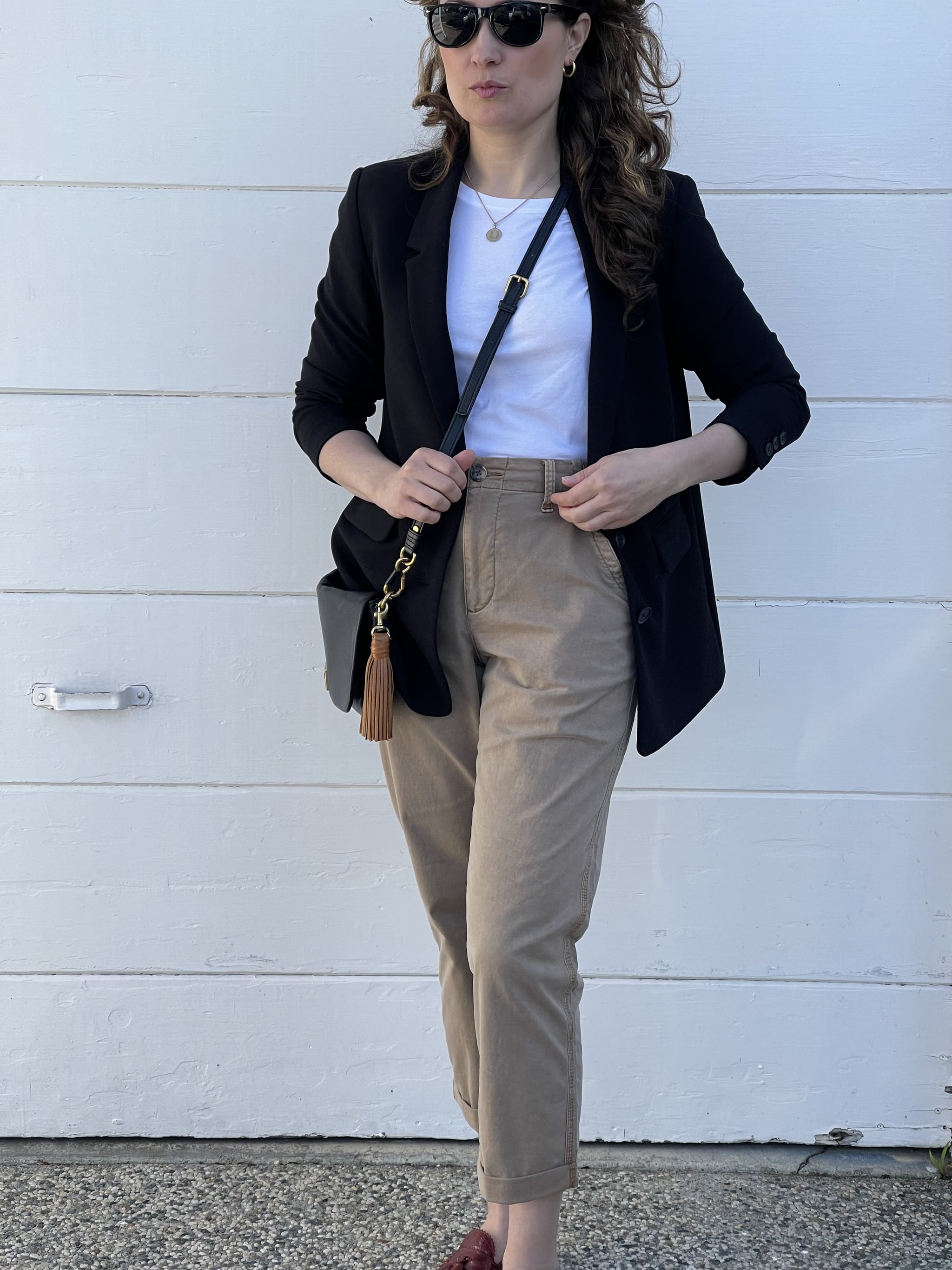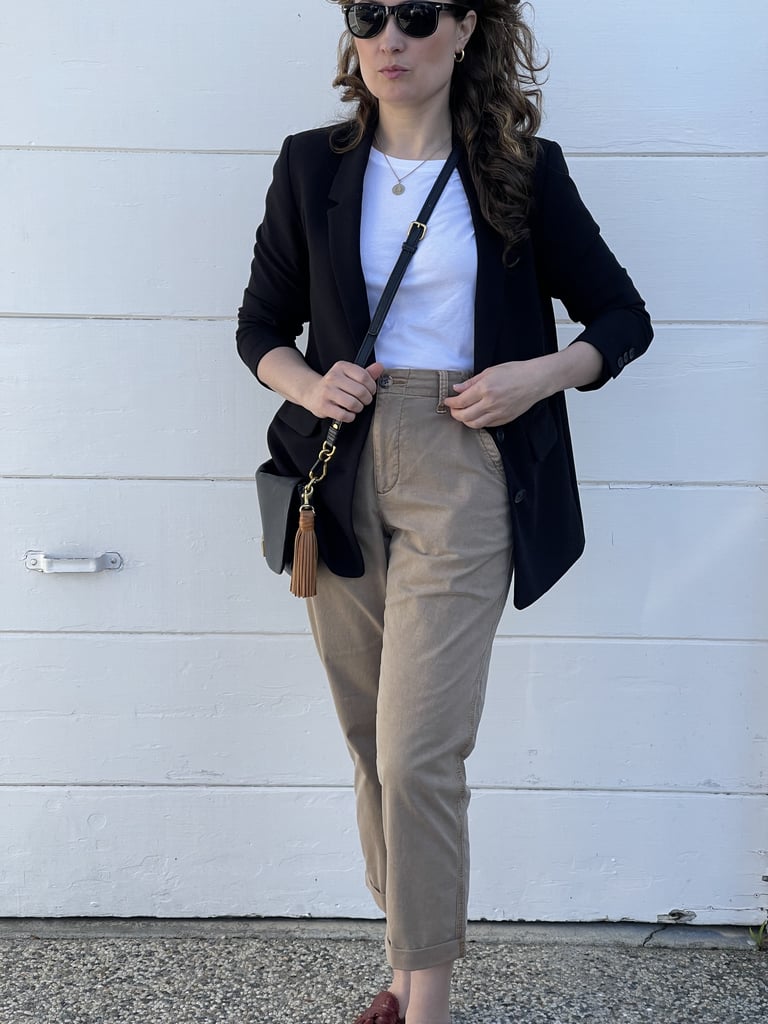 Additional Details About the Old Navy High-Waisted OGC Chino Pants
They have diagonal on-seam hip pockets and buttoned welt pockets in the back.
They're made with 98 percent cotton and two percent spandex.
The inseam options are: 26" inseam (regular), 24" inseam (petite), and 30" inseam (tall).
Old Navy also sells this style in shorts with a 3.5-inch inseam, a 5-inch inseam, and a 7-inch inseam.
Rating: