Old Navy Sleeveless Zip-Front Cargo Romper Review
This $36 Romper Is the Most Repeat-Worthy Item in My Closet
As POPSUGAR editors, we independently select and write about stuff we love and think you'll like too. If you buy a product we have recommended, we may receive affiliate commission, which in turn supports our work.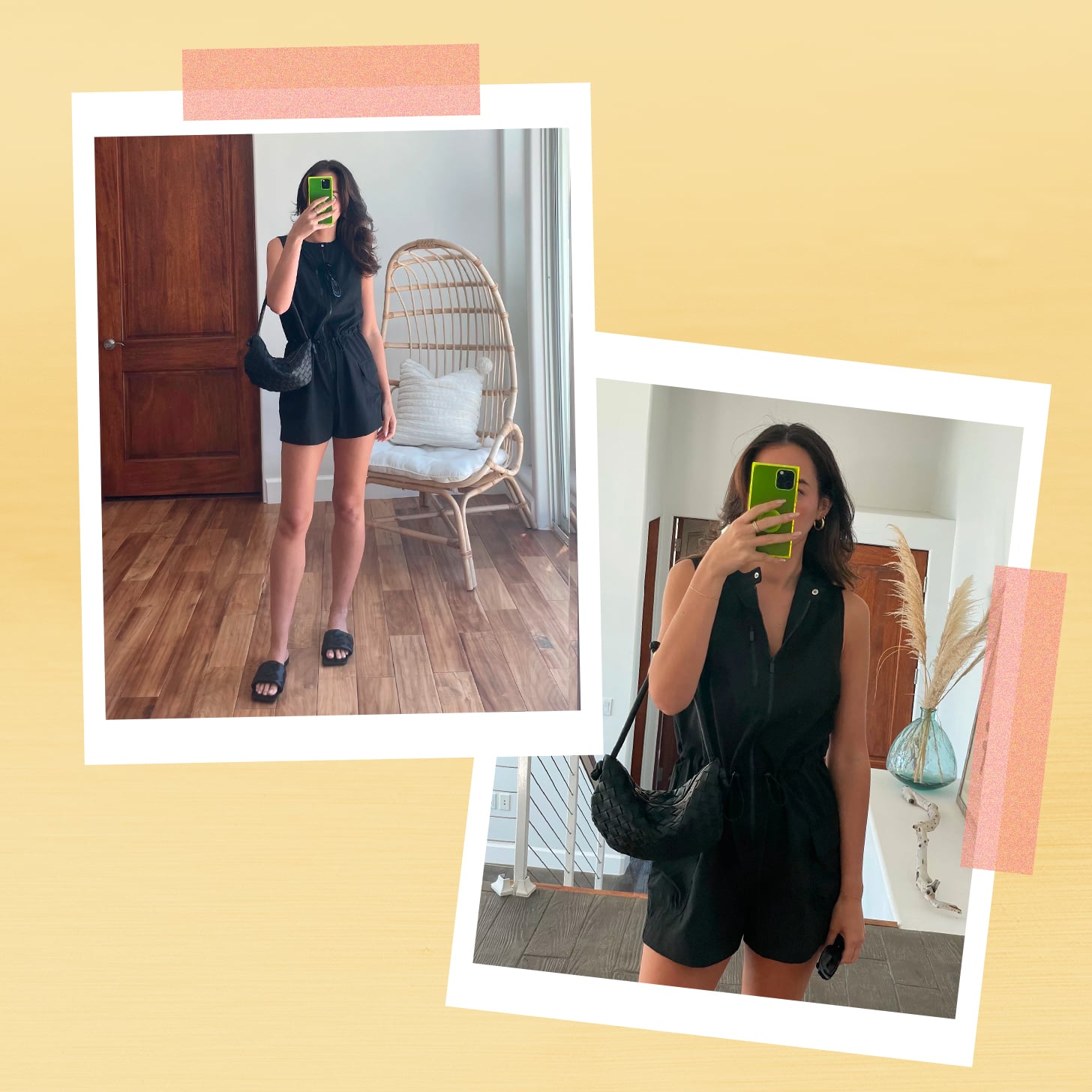 Image Source: Renee Rodriguez / Old Navy
There are only a few outfits I keep on heavy rotation that are always guaranteed to get me compliments. It's usually my favorite black minidress or a chic white button-down top I've had for years — and, most recently, it's been a romper that I found at Old Navy, of all places.
I've actually become a big fan of Old Navy over the last year because I've found some of my favorite pieces of clothing in its stores. Old Navy usually has exactly what I'm looking for, whether it's a versatile dress or the perfect pair of jean shorts. So when I stumbled across the Old Navy StretchTech Sleeveless Zip-Front Cargo Romper ($36) while shopping recently, I wasn't at all surprised that I immediately fell in love.
What I Like About This Old Navy Romper
I originally purchased this romper as an addition to my growing "hot-girl walk" wardrobe. I had mostly planned on using it strictly as athleticwear, and I didn't originally intend to use it for much else. However, after wearing it for the first time and realizing how comfortable it was, I knew I was going to end up wearing it for more than just working out.
This romper is made out of a StretchTech fabric that is quick drying and has UV sun protection. I'm always one to lather on the SPF, but I love that this romper adds another layer of protection.
My favorite way to style this romper is with a pair of sneakers for a workout or hike or with a pair of sandals for a casual day at the beach or grabbing brunch with my girlfriends. Cargo is super in right now, and this romper is a fun spin on the cargo trend.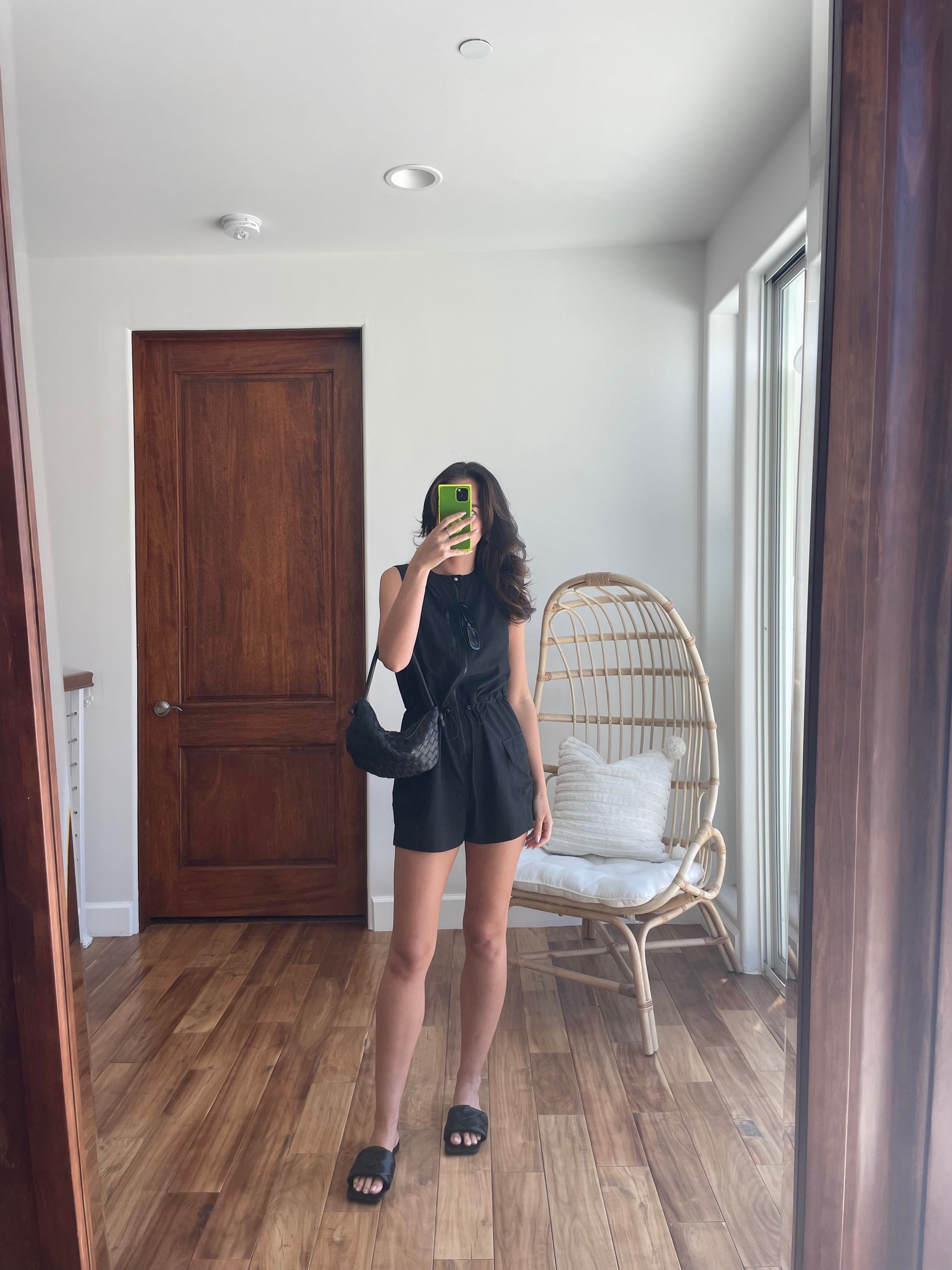 What's Worth Noting
This romper is meant to be more loose-fitting and breathable, but it has a cinched waist. I'm wearing my typical size, which is XS, and it fits me well without being too tight or too loose, so I think it's safe to say this item is true to size. If you're looking for more photos of this romper in an array of different sizes, the Old Navy website has over 270 reviews.
Who Is This Romper Best For?
I think this romper is the perfect addition to the wardrobe of someone who wants to look put together but put in minimal effort. It can easily be styled a number of different ways, and it's fashionable while being functional at the same time. I'm someone who loves outfits that can be worn multiple different ways, and this romper definitely checks that box.
Additional Details
This romper comes in sizes XS-XL as well as regular and petite.
The fabric is 88 percent polyester and 12 percent spandex. The directions say to machine wash cold on gentle and hang dry, but I've tossed this romper in the dryer quite a few times and it's still in perfect shape.
The romper comes in four different colors: blue, khaki, black, and mustard yellow.
Rating:

Image Source: Renee Rodriguez / Old Navy