The Iconic Old Navy Flip-Flop Has Gotten a Sustainable Makeover — Shop Now to Reduce Your Carbon Footprint
As POPSUGAR editors, we independently select and write about stuff we love and think you'll like too. If you buy a product we have recommended, we may receive affiliate commission, which in turn supports our work.
Flip-flops have long been an essential element of summer, right up there with popsicles, barbecues, and pool days. Lightweight and typically water-resistant, flip-flops are an adorable and practical choice of footwear when the weather heats up. Now, thanks to Old Navy, they're sustainable, too. Old Navy's plant-based flip-flops are proof that caring about the environment never goes out of style.
The new kicks have the same flexible, rubber feel that you know and love, but they're partially made from renewable sugarcane. That means you can look cute, be comfy, and do your part to help the brand cut down on fossil fuel consumption — all at the same time. The plant-based flip-flops come in three different styles and tons of colors. Keep reading to check them out!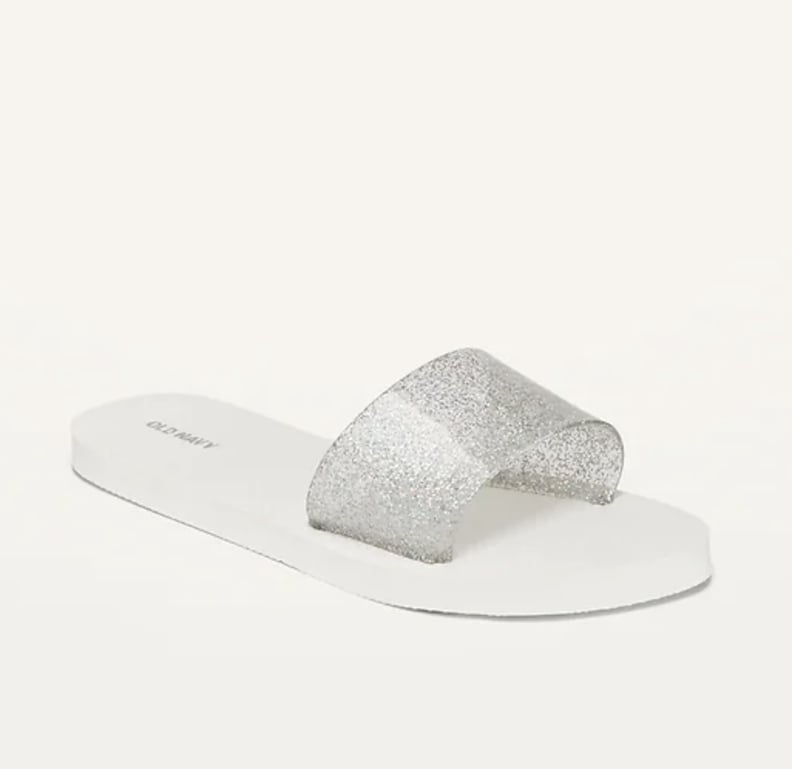 Old Navy Plant-Based Jelly Slide Flip-Flop Sandals in White Glitter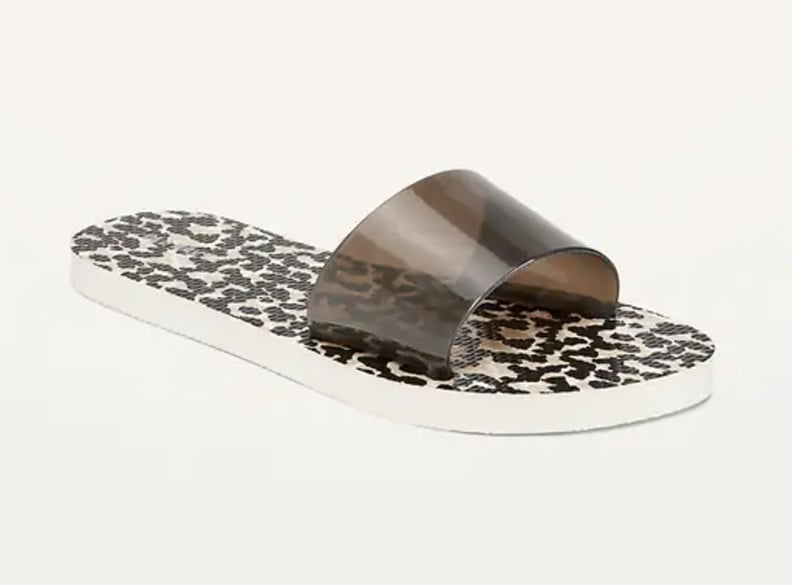 Old Navy Plant-Based Jelly Slide Flip-Flop Sandals in Leopard Print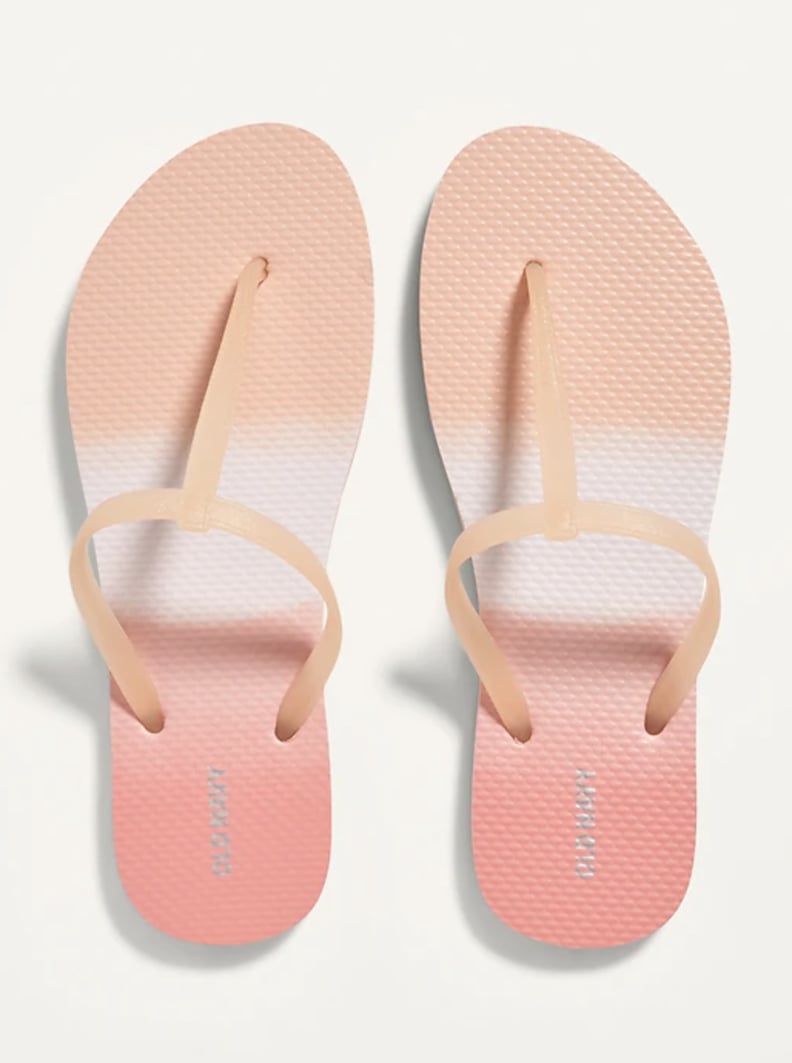 Old Navy Plant-Based T-Strap Flip-Flops in Warm Ombré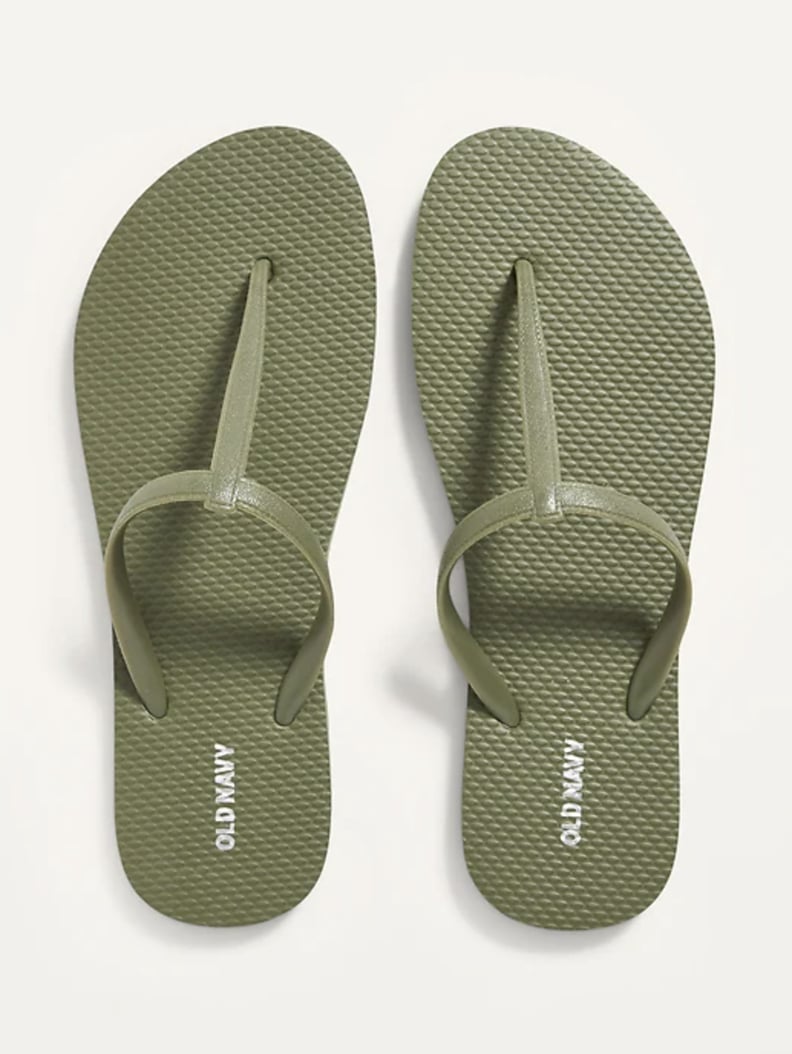 Old Navy Plant-Based T-Strap Flip-Flops in Olive Green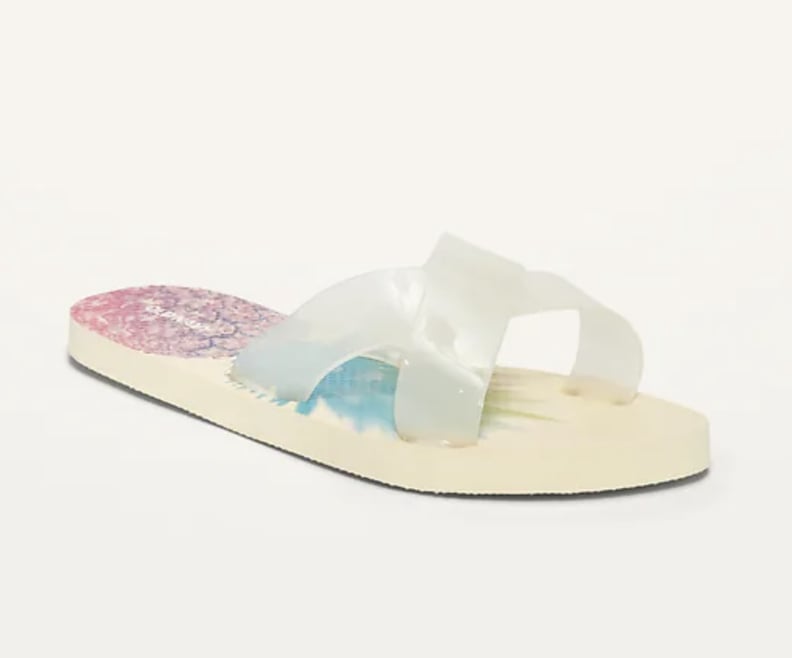 Old Navy Plant-Based Jelly Crisscross-Strap Flip-Flop Sandals in Pineapple Express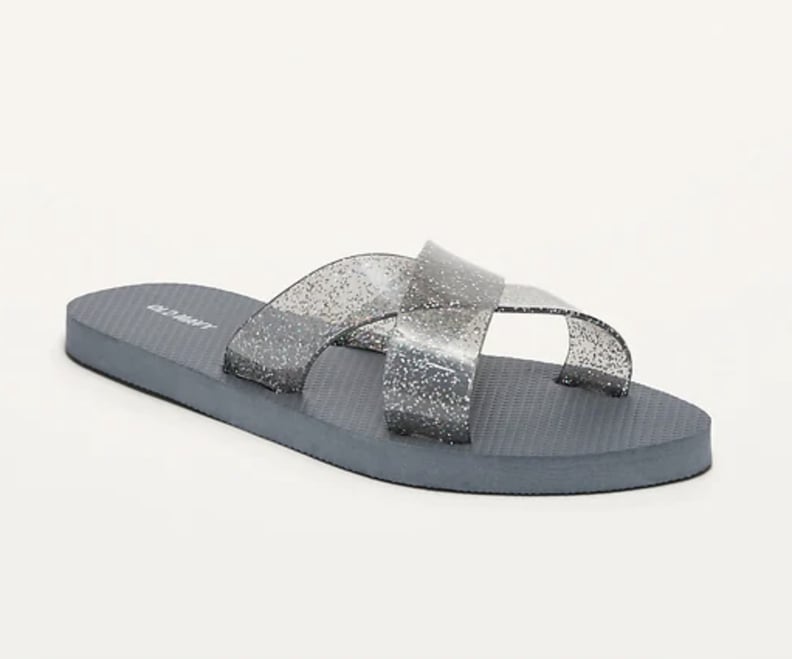 Old Navy Plant-Based Jelly Crisscross-Strap Flip-Flop Sandals in Gray Glitter