Olivia Rodrigo Gives Us Early '00s Avril Lavigne Energy With Her Plaid "Good 4 U" Outfit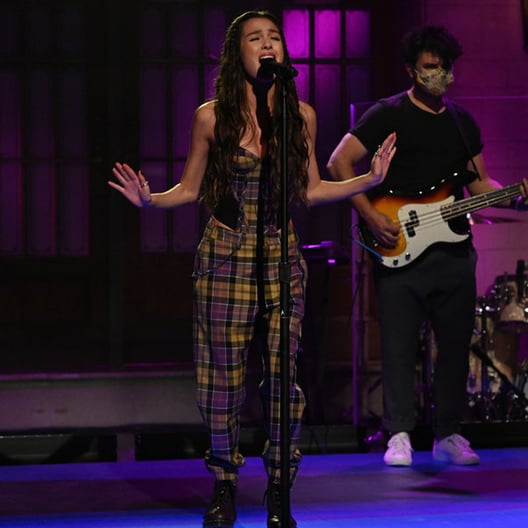 Olivia Rodrigo has been delivering layers of nostalgia lately. Her new single, "Good 4 U," calls back to the pop-punk energy of the early '00s (think Paramore or Avril Lavigne), and she wore an outfit to match during her Saturday Night Live debut on May 15. Bring on the plaid corset tops and chunky combat boots!
This is far from the first time Olivia drew from early aught vibes for inspiration. For example, her "Good 4 U" music video included nods to the Princess Diaries' cheerleaders and Megan Fox in Jennifer's Body. For her evening at Studio 8H, Olivia chose a matching Vivienne Westwood set. The tartan corset and matching trousers encapsulated the angst of her breakup track and came in handy for essential dancing across the stage. Get a closer look at her full outfit in the photos and video ahead.