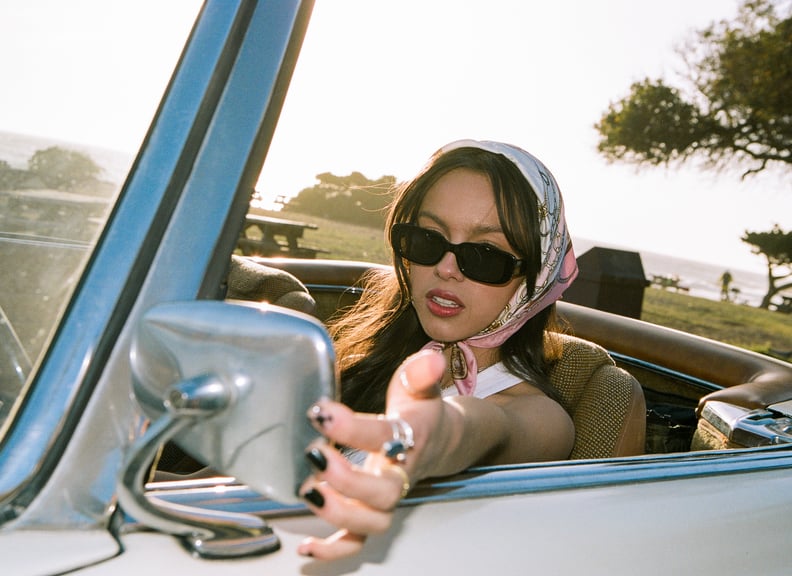 Depop
Depop
Some not-so-sour news to brighten your week: Olivia Rodrigo is selling the clothes she wore in her two most recent music videos, so you can dress just like her while driving through the suburbs or enjoying strawberry ice cream in Malibu. The chart-topping singer-songwriter is launching a so-called Sour Shop on the resale app Depop to give fans a chance to purchase a few of the exact outfits, accessories, and props she sports in the videos for "Deja Vu" and "Good 4 U," in addition to pieces from her own closet.
A few standout offerings include her white cable-knit sweater and flower hair clips from "Good 4 U" and the black sunglasses and silk headscarf she rocks in the opening scene of "Deja Vu." Again, these are pieces that the queen of pop-punk has worn IRL.
Olivia's Depop Sour Shop is set to go live on Thursday, with all proceeds from purchases going to charity. The items have yet to be listed online, but luckily, we got a sneak peek at what will be available to shop ahead of time. Browse 'em all ahead, and be sure to sign up for Depop and follow her page to stay in the know about when you can start slamming that "buy now" button. And hey, if all else fails and you don't snag anything in time, at least we've got Olivia's fun Sour merch collection.