CFDA Incubators Digital Presentation Fall 2014
Meet the Designers Who Want to Take Over Your Computer This NYFW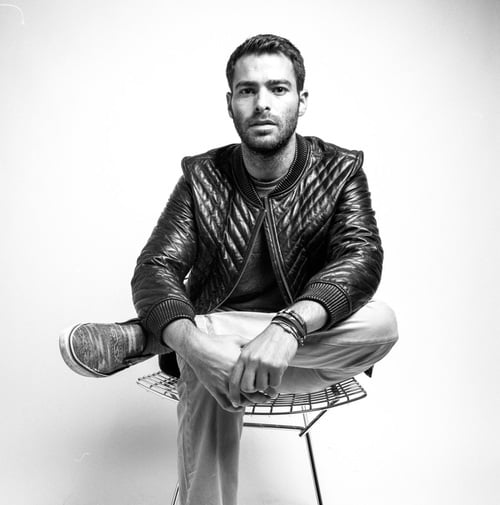 A born and bred New Yorker, Simkhai got his first job in fashion at the tender age of 14! The Parsons- and Fashion Institute of Technology-educated designer blurs the line between masculine and feminine while always keeping the focus on the quality of fabrics.
POPSUGAR: What does being in the Incubator mean to you?
Jonathan Simkhai: Being in the Incubator has been such a rewarding experience. I honestly feel like I have a team of cheerleaders cheering me on and giving me endless amounts of support. I like to think that I am the football team and it is up to me to score the touchdowns, but I would be nowhere without my support on the sidelines.
PS: What inspired your Fall collection?
JS: This season's collection was inspired by a crocodile leather cigar box found in the future by a confident, sexy femme fatale. I wanted to create the mood of a men's study — luxurious leathers, pinstripe, deeply rich colors, and masculine elements — but in a very feminine way. I wanted to give my girl a sex appeal with an air of danger while keeping true to the sporty elements of the Jonathan Simkhai brand.
PS: Are you excited to show on a digital platform?
JS: I'm extremely excited to show on a digital platform! Having the opportunity to reach a larger audience, who normally would not have access to my collection, is really thrilling to me as a designer. Being able to share my creations and present my work in a way that has such a large reach is going to be really gratifying.
Photo courtesy of CFDA Fashion Incubator