What to Buy | Week of Feb. 21, 2014
Here's What Our Editors Wanted This Week!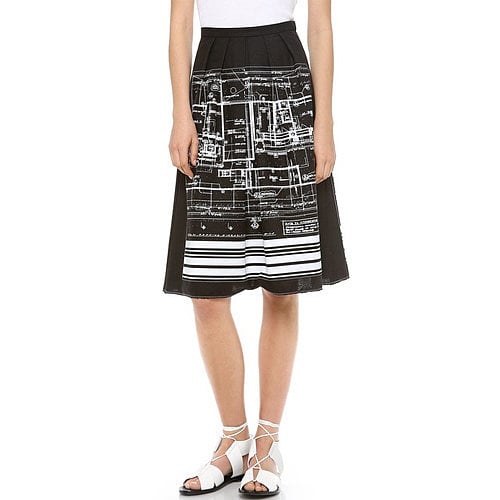 4
. . . And Melissa's been waiting for this skirt since September!
The piece: Clover Canyon Blueprint Skirt
The price: $209
Why we want it: There are a few things I really love in life . . . black and white, full midi skirts, and my architect husband (not necessarily in that order). So when I saw this skirt at the Clover Canyon Spring 2014 presentation back in September, I kind of freaked out and texted him photos to show that I could have the fashion-girl equivalent of a concert t-shirt for his beloved profession. And now, after months of waiting, it can and will be mine, as soon as UPS brings that box to my apartment! Don't worry if you don't have an architect in your life — the shape and palette are perfectly on trend, and this will look as cute with tights and boots now as it will with little flats in the Spring.