Sarah Hyland Wide-Leg White Pants Outfit
We've Never Been This Impressed by Sarah Hyland!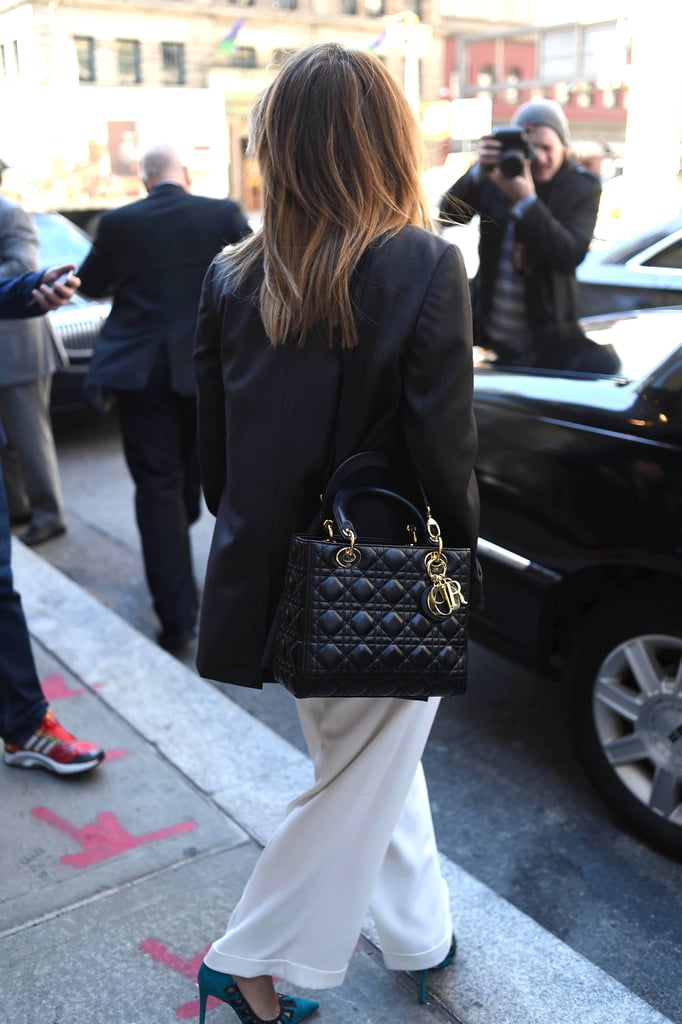 2
Sarah Hyland's Dior Bag in New York
When she stepped curbside, we got a view of the bag she picked to finish the look and couldn't approve more. The classic piece is just the right type of sophistication to tie everything together.