Whitney Port Wedding Dress Planning
Whitney Port Designs For Herself — Except When It Comes to Her Wedding Dress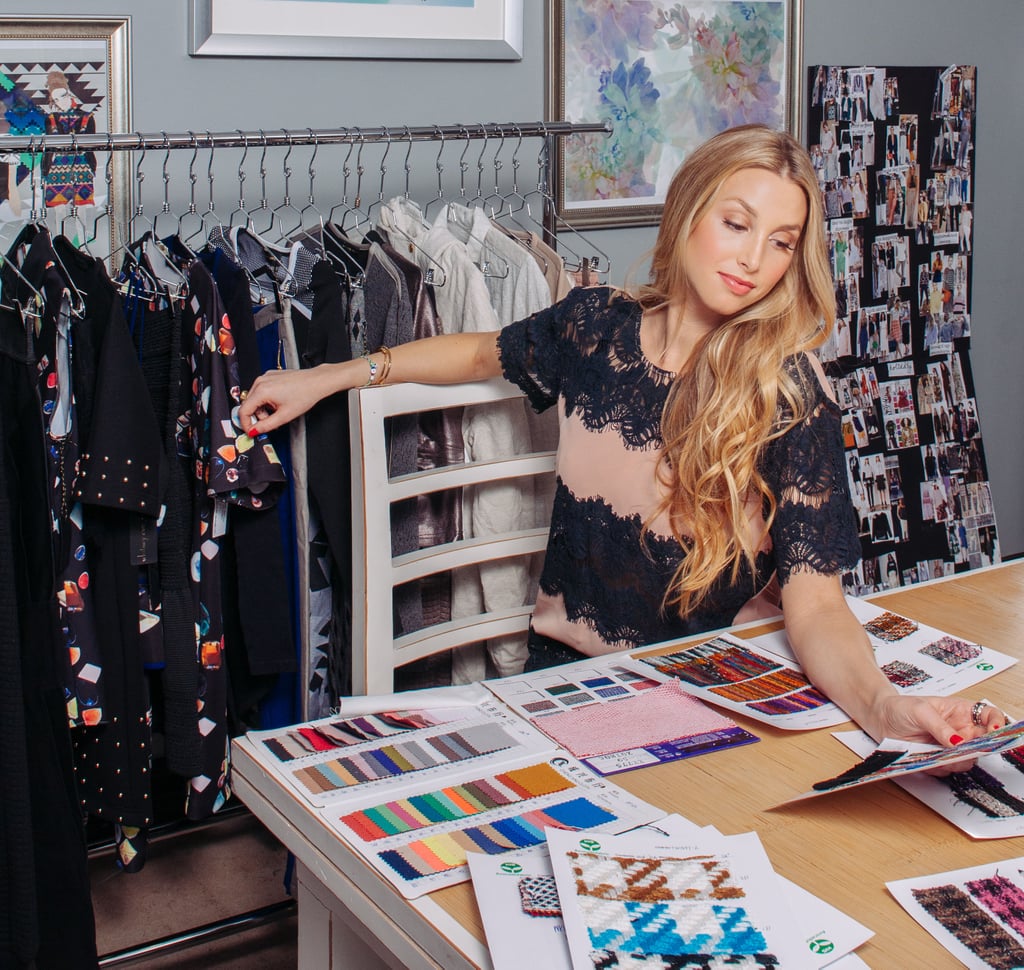 PS: It's definitely not all wedding all the time. You've got Whitney Eve, your fashion line. How has it evolved since it launched in 2009?
WP: When I originally started this, it was an art project for me. I love fashion, and I grew up in the fashion industry, and so when I was doing it, I was designing things I thought I was going to wear to red carpet events — 100 percent silk and velvets and all these embellished fabrics. I realized that this is not true to the core of me. I'm comfortable, I am an LA girl, a beach girl, so I started to want to design things that I was going to feel comfortable wearing every day. So it evolved into something a little bit more sporty and casual, which is where the line is headed. It's something every girl can wear.
PS: Be honest. Do you design for yourself?
WP: All the time. That's the whole fun — that you're getting a new wardrobe for yourself every collection. When people are looking to me for my line, they're looking to see what I would want to wear, what my style is. So everything in my collection is what I feel like my wardrobe is missing. Like, I'm a sucker for a good pair of sweatpants. And I'm trying to master the dressed-up sweats right now.
PS: And you are officially a handbag designer! Tell us about the tote bag line you've created.
WP: It's for the Diet Coke Tastemakers Project, and I designed four different tote bags, each with a different motif — a quirky look that people would love. People can vote online now through June 15, and when you vote you're automatically entered to win a full-on fashion experience with me at Fashion Week. And the winning bag will be sold at Target. It's just a fun way for people who love fashion to get involved, and they have a say in creating something in the fashion world.
Photo courtesy of Diet Coke