Taylor Swift Crop Top
Who Says Crop Tops Can't Be Sweet?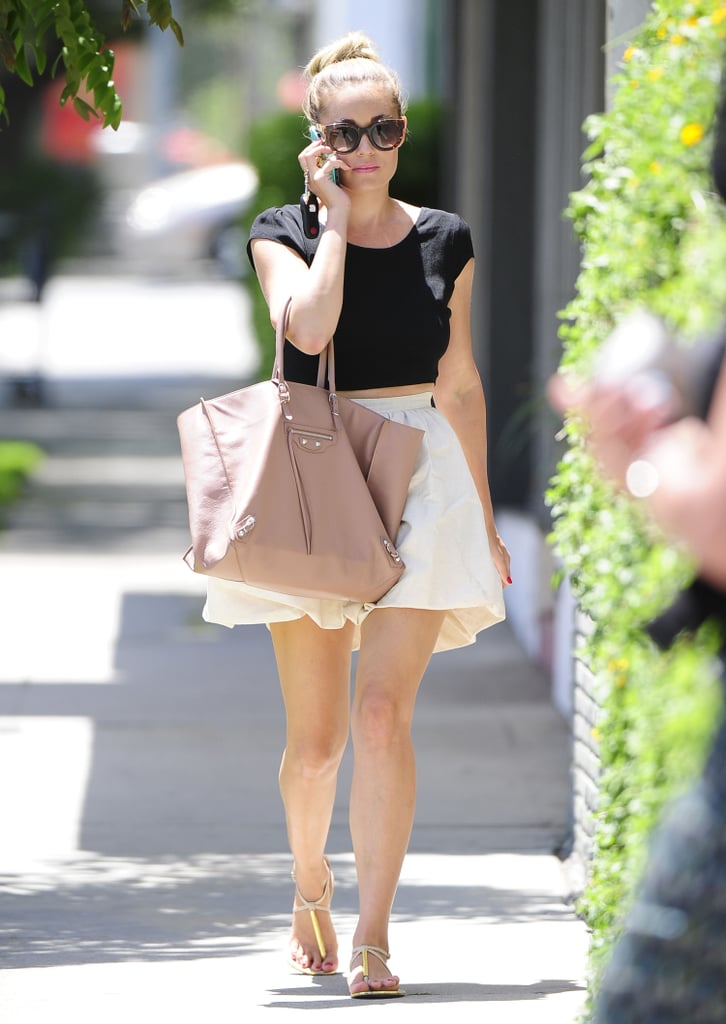 Lauren's cropped black tee is casual and cool — the kind of top that could easily go from day to night. Lauren makes it perfect for a daytime lunch with a full, flirty skirt then balances it all out with a pair of flat, walkable sandals.