Bridesmaid Dresses Inspiration
6 Unconventional Ways to Dress Your Bridesmaids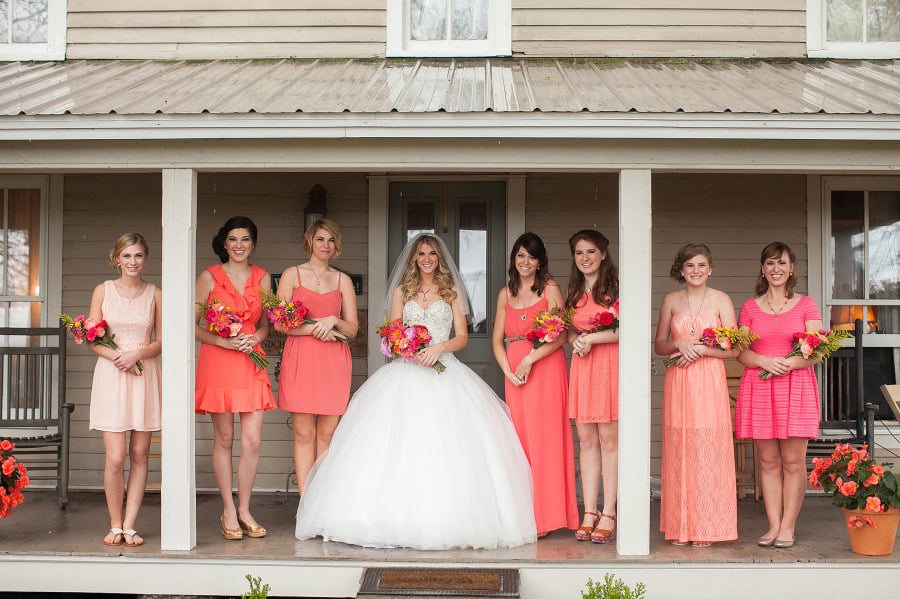 21
Different Dresses, Different Shades of Same Color
Why try it: If you are pretty indifferent about the bridesmaid dresses but have a general color scheme or tone for the wedding that you want to hit.
How to make it happen: This is a slight variation on getting all different dresses in the same color, but with flexibility as to the shade. Again, send off your bridesmaids with guidelines. If you like shades of peach, perhaps send them swatches of different options in that color family. And let them know if you prefer specific hemlines or want to steer clear of strapless dresses, for instance.
Just remember, if you give them freedom up front, don't take it back after they've made their purchases!
Photo by Shannon Leigh Anderson via Style Me Pretty