Bridesmaid Dresses Inspiration
6 Unconventional Ways to Dress Your Bridesmaids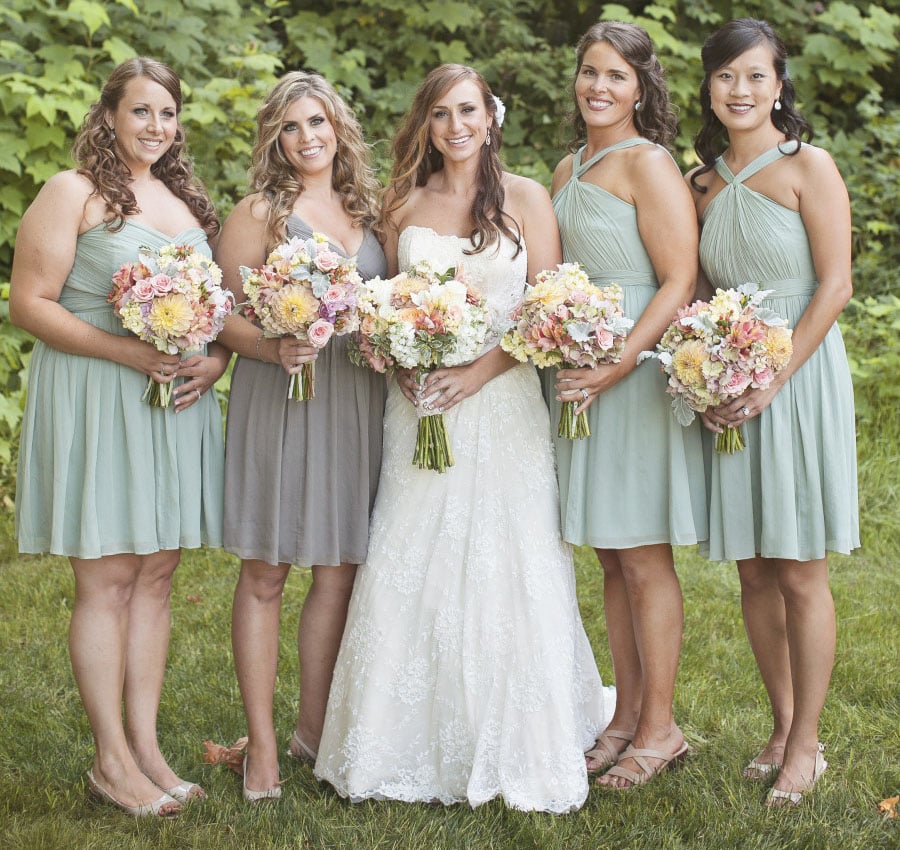 34
Special Dress For the Maid of Honor
Why try it: If you want the most special member of your bridal party, the maid or matron of honor, to stand out among your bridesmaids.
How to make it happen: You have plenty of options here. Once you determine the look for your bridesmaids — whether it's all in identical dresses or in gowns in the same color — decide how you want to elevate the maid of honor's look.
The easiest way to go is to put her in a dress of a different color or shade, but you can also have her wear a printed dress that combines the wedding colors. Or you can put her in a full-length gown as opposed to your bridesmaids' knee-length frocks. Also consider having her stand out through accessories, like a floral crown, instead of going in a different dress direction.
Photo by Amanda Lloyd Photography via Style Me Pretty