Cozy and Cute: How to Channel Preppy Vibes For Winter
As POPSUGAR editors, we independently select and write about stuff we love and think you'll like too. If you buy a product we have recommended, we may receive affiliate commission, which in turn supports our work.
Collars, cable knits, button downs, and loafers: Such are the hallmarks of a classic prepster. But you don't need an ivy league education to dress preppy these days, just like you don't need to play sports to get a coveted varsity jacket. And the preppy styles of today have evolved since they first gained popularity. Sure, you'll still find those hallmarks — but the loafers are chunkier, sweaters are roomier, the button down shirts have lengthened to dresses, and anyone can sport a sweater vest or varsity V.
Ready to outfit your winter wardrobe with preppy essentials? Check out our favorites below to partake in this polished, playful throwback trend.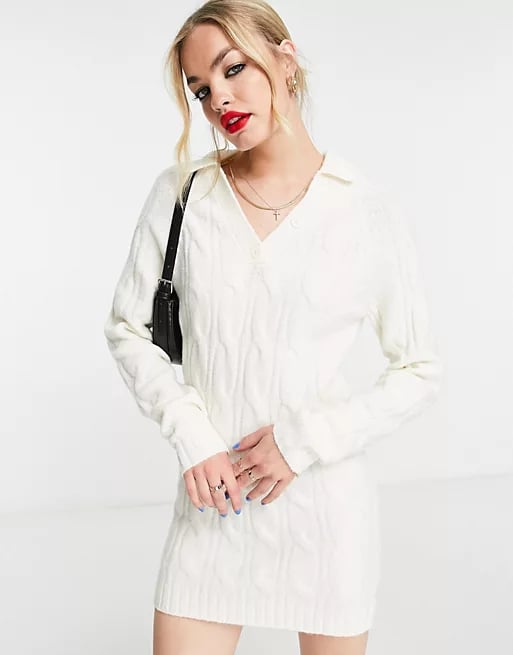 ASOS DESIGN Knitted Mini Sweater Dress
Preppy fashion meets apres-ski chic with this cozy cable knit sweater dress ($50). With a sprawl collar, ribbed trim, and a shallow v-neck, it's a classic wardrobe essential you'll gravitate toward all winter long. Pair it with some tights and boots, wrap yourself in an oversized scarf, make some hot chocolate, and meet the cold weather in style.
Polo Ralph Lauren x ASOS Exclusive Collab Patchwork V-Neck Cardigan
This colorful patchwork cardigan ($208) is the perfect piece if you're looking to dip your toes into preppy fashion. Go all out by pairing it with a pleated skirt and mules or mix-and-match trends with a crop top, cargo pants, and your favorite sneakers. It's a versatile sweater that'll keep you looking cool all winter long.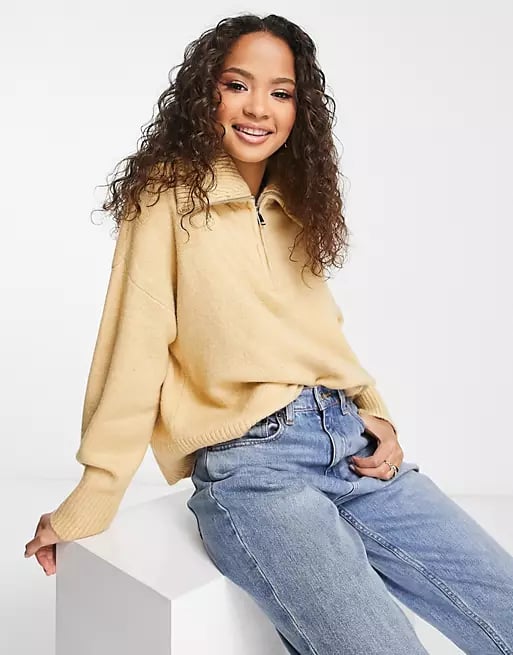 Bershka Zip Up Collar Detail Oversized Sweater
This zip-up sweater ($30) exudes casual cool with an oversized silhouette and ribbed cuffs. In a creamy camel hue, it'll match just about anything, from black leggings and snow boots to casual trousers as the weather gets warmer. It's an all-season sweater that you'll want with you always — maybe even a good option to drape over your office chair, too.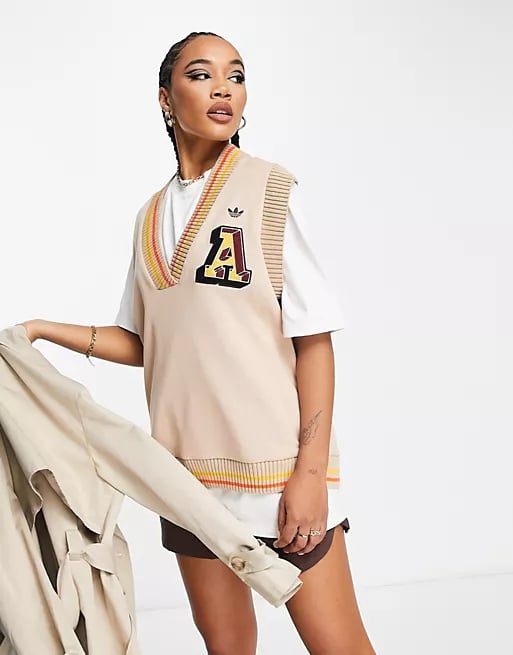 Adidas Originals Preppy Varsity Knitted Tank Top
Get in on the varsity look (without breaking a sweat) thanks to this knitted tank ($65). It's an oversized version of the old-school sweater vest, embellished with an A for Adidas. Wear it over a tee or button down on chilly days for a sporty-chic vibe to suit today's prepster trend.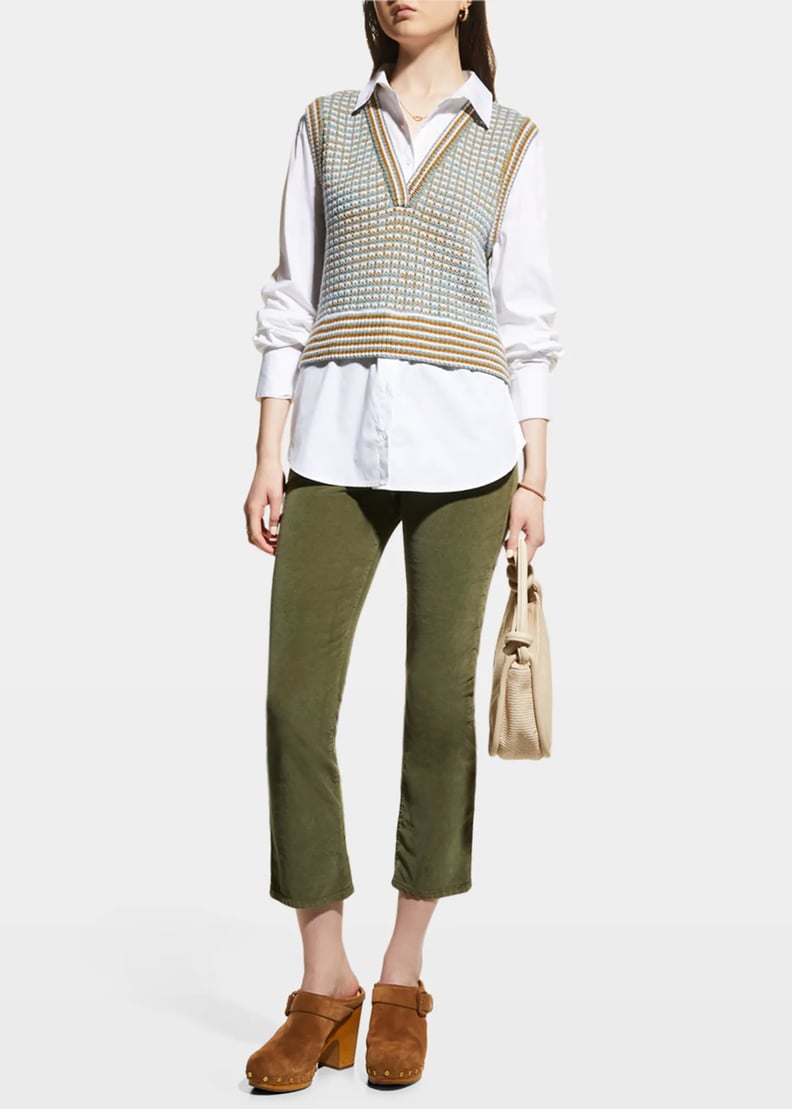 Veronica Beard Serwa Mixed Wool Sweater Vest
If you're looking for a slightly more fitted sweater vest to wear over your collared button down, try this merino wool pullover ($298). We love the alternating stripes and dotted pattern in neutral sage and rust hues. We'd style it with a pair of relaxed trousers and loafers for a head-to-toe preppy look.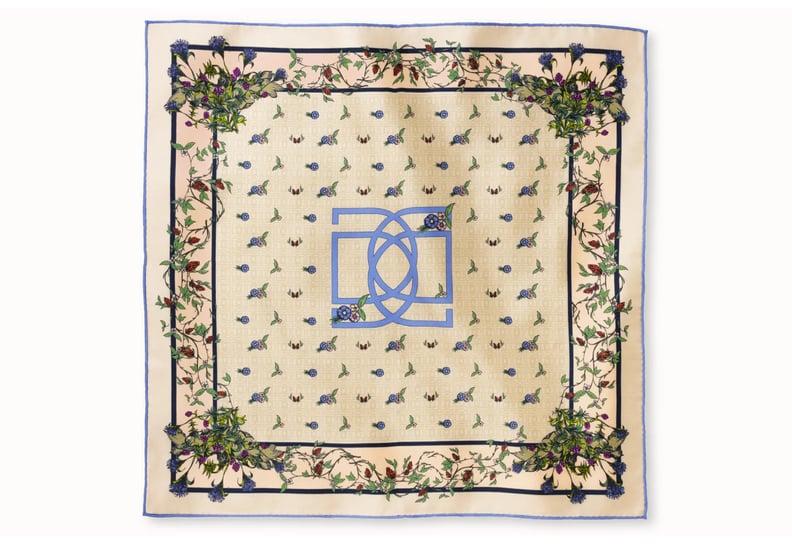 Deseda Bloom Scarf
You can add preppy style to any outfit with a simple silk scarf. Inspired by an English garden, this luxurious scarf ($175) features an array of colorful blooms on a cream background. Tie it around your neck and tuck it into a button down, knot it in the front and let it hang down over a cozy sweater, or fasten it onto your favorite purse for an instant addition of class and polish.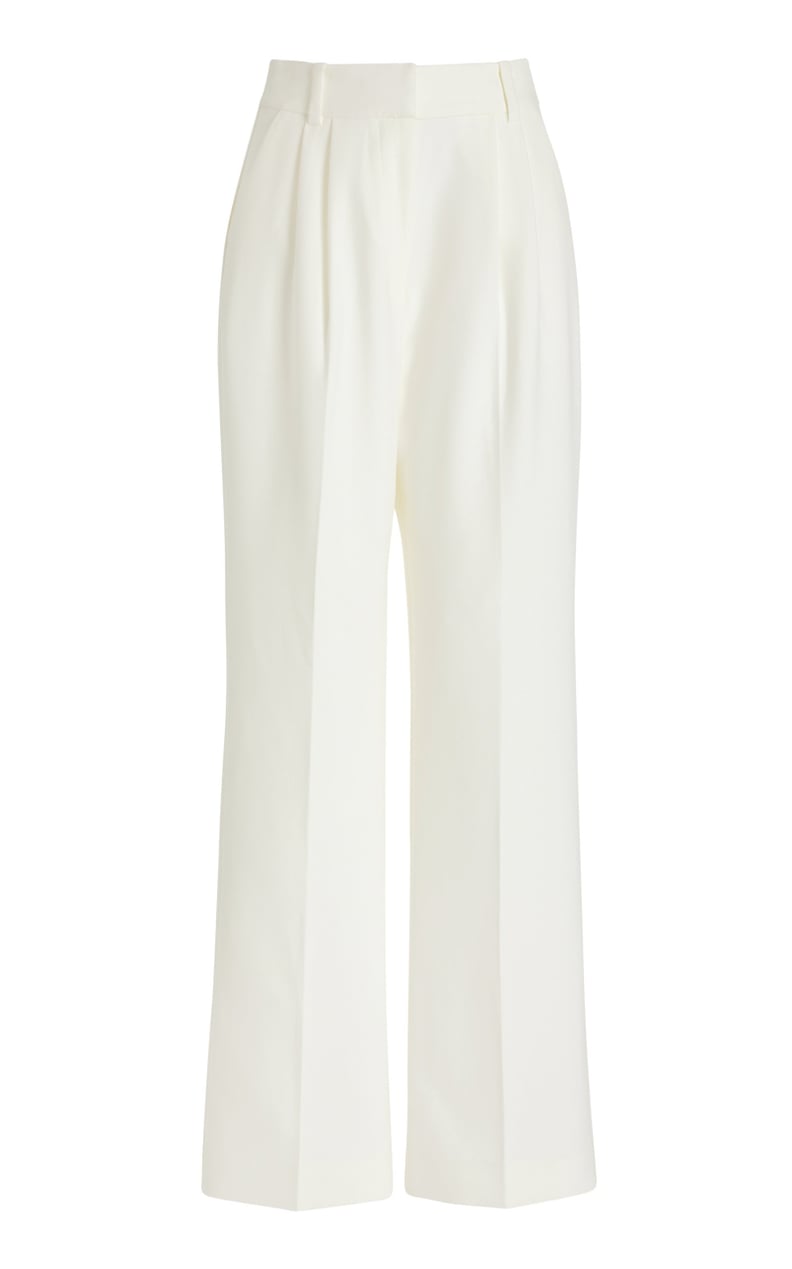 Favorite Daughter The Favorite High-Waisted Pleated Pants
While some prepsters wouldn't dare wear white after Labor Day, we say you should go for it. Wear these winter-white trousers ($220) with your cable knit crew sweater or chunky turtleneck for a cold-weather look that's as chic as it is cozy. And come summertime, they'll be plenty useful as well.
Tod's Gomma Pesante Embellished Glossed-Leather Loafers
Loafers are a quintessential shoe for preppy dressers. These days, they're chunkier with a more substantial heel — and we're not complaining about the extra height. Embellished this a thick gold chain, these glossy leather loafers ($795) will dress up your outfit, no matter what you've got on. They're an eye-catching accessory that'll take you from errands to dinner to date night drinks in style.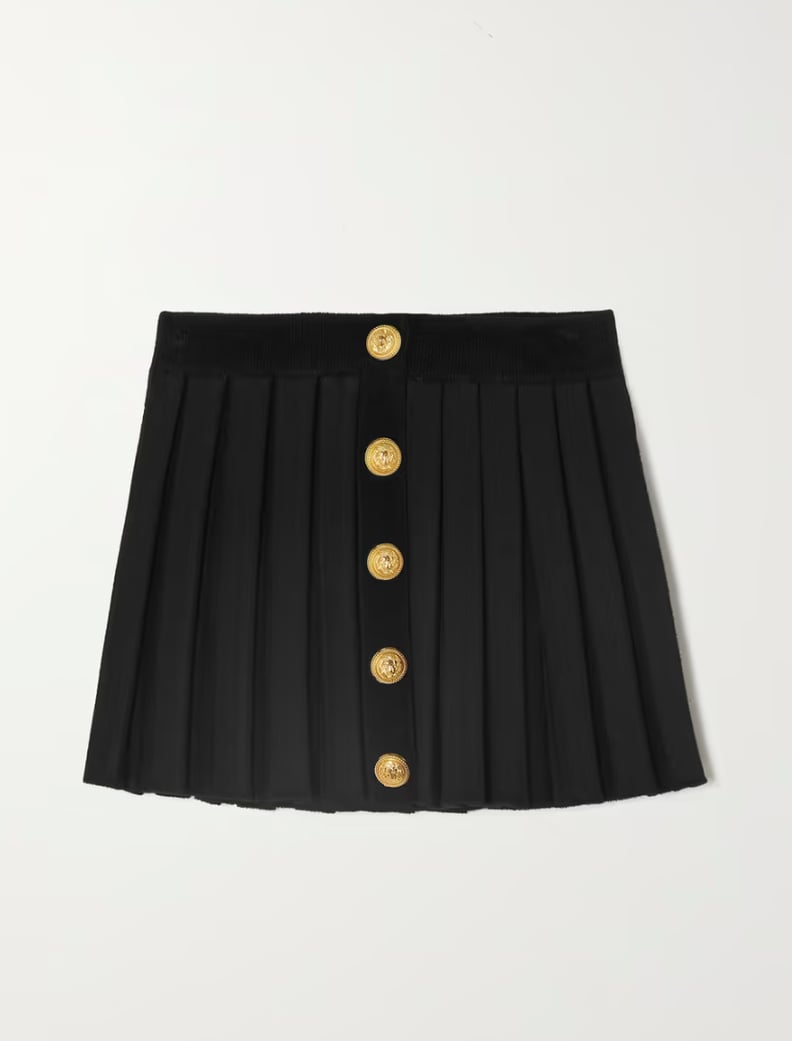 Balmain Button-Embellished Pleated Knitted Mini Skirt
Here's a mini version of the popular preppy pleated skirt ($1,100). We love the oversized gold buttons that give it a playful, yet regal feel. Wear it with a button down, tights, and your new loafers for a grownup take on the prep-school look.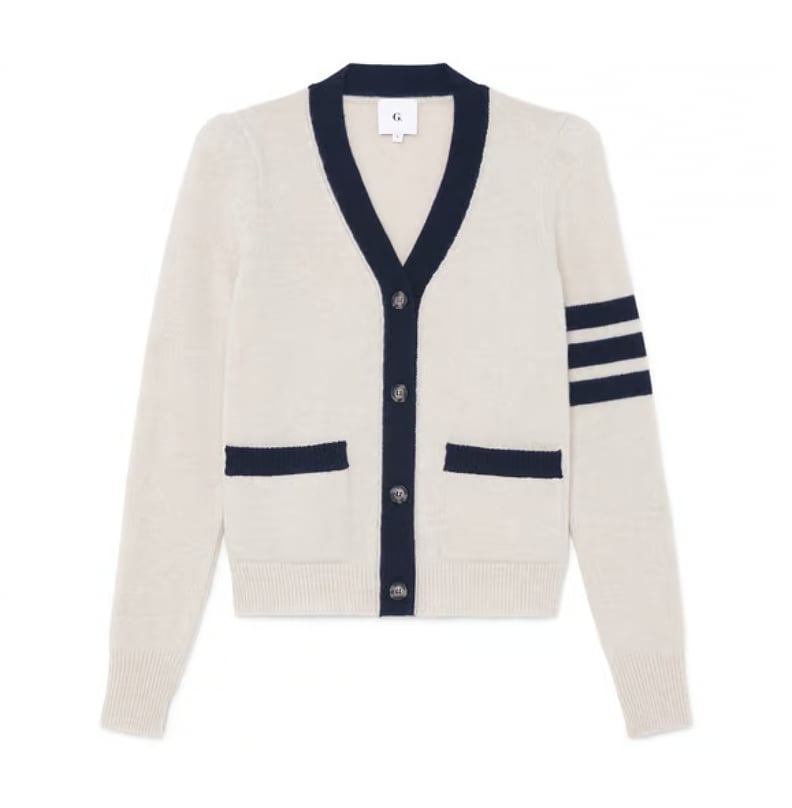 G. Label by Goop DiMatteo Puff-Sleeve Varsity Cardigan
This sweater may look like a varsity cardigan ($595), but we're pretty sure none of those sweaters of old were quite this luxurious. Made from Italian virgin wool, it's soft and warm, perfect for chillier days. Wear it over a little dress, your pleated mini, or drape it over your shoulders for the ultimate prep look.