Remi Bader's Must Haves: From Prada Mirrored Sunnies to Hoka Arahi 6 Sneakers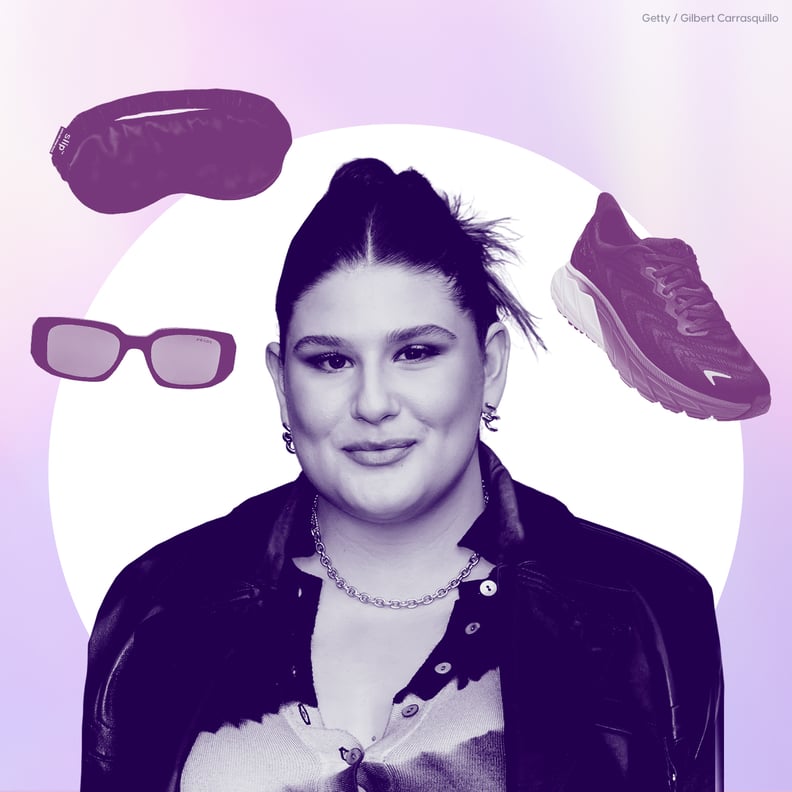 Getty | Gilbert Carrasquillo
Photo Illustration: Keila Gonzalez
Getty | Gilbert Carrasquillo
Photo Illustration: Keila Gonzalez
Every editorial product is independently selected by our editors. If you buy something through our links, we may earn commission.
Remi Bader is known for her personable and honest TikToks, her incredible sense of humor and relatability, and of course her "realistic hauls." She isn't shy about calling brands out on size discrepancies or lack of size ranges. "What I've learned this last year compared to the rest of my life is really knowing your measurements," Remi says. She explains that knowing your bust, waist, and hip measurements will help you discover your best size match for any brand.
She's using her TikTok platform to make consumer fashion accessible for all. Bader is a brand ambassador and size consultant for Victoria's Secret PINK and in August, launched her self-titled collection with Revolve (which she might have manifested). The Remi x Revolve collection features a groundbreaking size range from XXS to 3X, a first for the retailer for an in-house brand partnership. It's filled with versatile essentials, elevated matching sets, and dresses that can take you from day to night. One of her favorite pieces is an eye-catching black zebra print duster. "It's lightweight, but it's definitely like fall vibes, and you can throw it over any outfit from jeans and a bodysuit or a corset and black pants," she says. With this line, she proves that being fashionable shouldn't be limited to a certain size range.
From picking the colors, patterns, and themes to figuring out the sizing chart and choosing models, Bader had full responsibility when designing the collection, and she loved it. "[Revolve] listened to what I said and wanted. Being able to have a say when I've never been able to have a say before is a really cool feeling," she explains. She understands the consumer's and brand's perspectives and advocates for hiring fit models of diverse body types, liaising customers' feedback, and for brands to put in effort, especially on the marketing front. Bader's passion and transparency helped her connect with followers, and brands followed suit. "Speaking up about how I felt in my frustrations slowly turned into me now having a clothing line with a huge retailer, affecting other retailers as well," she says.
In addition to sharing her design process, Bader let us in on some of her favorite must-have shopping discoveries. From statement-making Prada Rectangular Mirror sunglasses to the comfiest pair of PINK sweatpants and Hoka sneakers, these are her current product obsessions.
Her Affordable Must Have: PINK Fleece Baggy Campus Sweatpants
Bader wears the PINK Fleece Baggy Campus Sweatpants ($20-$53) all the time; she has them in so many different colors. Currently, she's been loving the neon pink and black ones. "There's room in them and nothing squeezing around my waist or anything. Yes, they're fleece, and they're baggy, but, at the same time, they're lightweight and don't feel too heavy," she explains. And yes, these sweatpants have pockets!
Pro Tip: Since it has an oversize fit, Bader wears an XXL. If you prefer something more fitted, size down. Plus, you can fold over the high-rise waistband as well.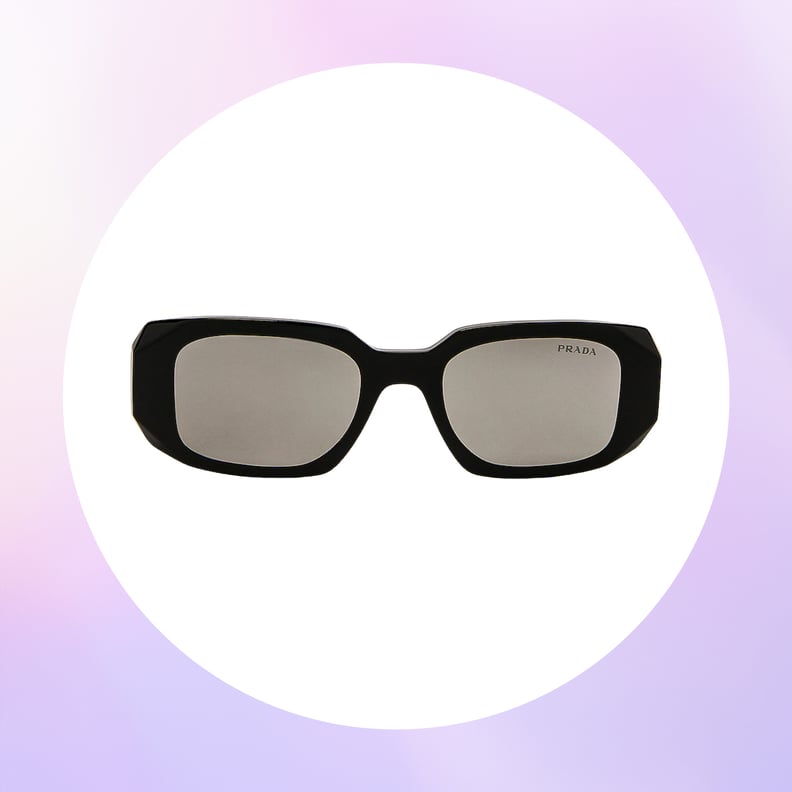 Her Investment Must Have: Prada Rectangle Sunglasses in Black & Mirror Silver
"I just love sunglasses, and I always have, so I feel like if I'm going to spend my money on something, I'm definitely spending my money on sunglasses," Bader explains. The Prada Rectangle Sunglasses in Black & Mirror Silver ($390) give her a fashion-forward vibe while the reflective lenses also help to ward off rays. "If you're wearing a casual outfit or if you're trying to dress up, they're just very fierce and cool," Bader says.
Pro Tip: She advises on investing in a few quality accessories to wear on repeat. "I have very few pairs that I just wear over and over and over, because no one's going to ever look at you and be like, man, you wore those sunglasses yesterday."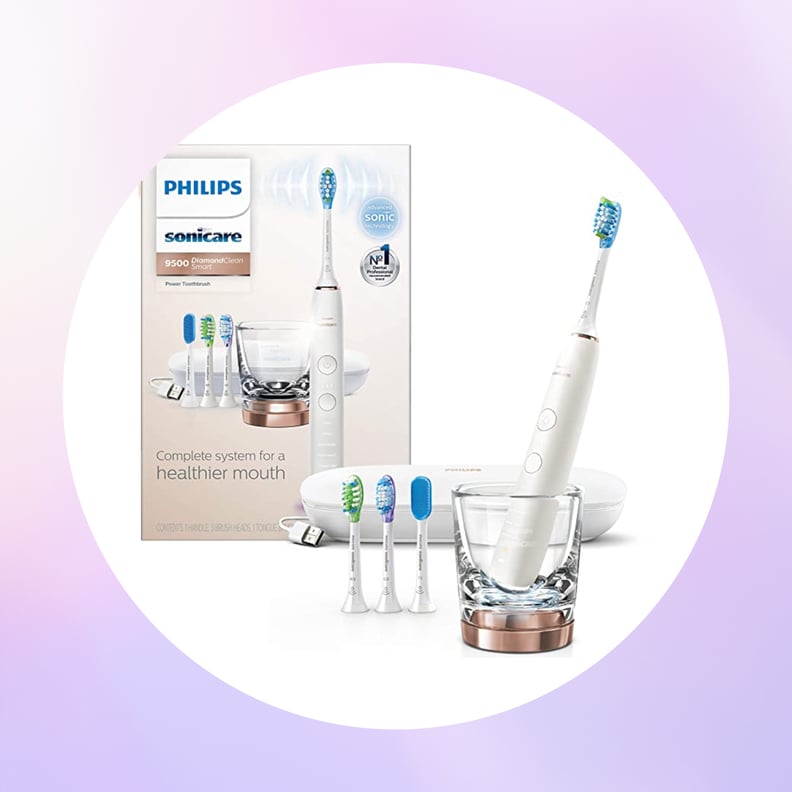 Her Morning-Routine Must Have: Philips Sonicare DiamondClean Smart 9500 Electric Toothbrush
A staple part of Bader's morning routine is her rose gold Philips Sonicare DiamondClean Smart 9500 Electric Toothbrush ($200-$270) paired with the Sensodyne Enamel toothpaste. The rechargeable electric toothbrush comes with four smart brush heads, including a plaque control brush head, a whitening brush head, a gum health brush head, and a brush head specifically made for your tongue. It has five modes of cleaning that correlate with the brush heads, plus three intensity levels. "It literally works better than any others, and I've used it for years. With an electric toothbrush, you're supposed to not do any of the work and let it glide across your teeth. I definitely tried some others, but I would say that I always go back to this one, just because I just feel like it's actually doing the work," says Bader.
Pro Tip: If you have sensitive teeth, be sure to apply as little pressure as possible and let the brush do the work for you. Also, it's best to keep the intensity levels low and see how much your teeth and gums can handle.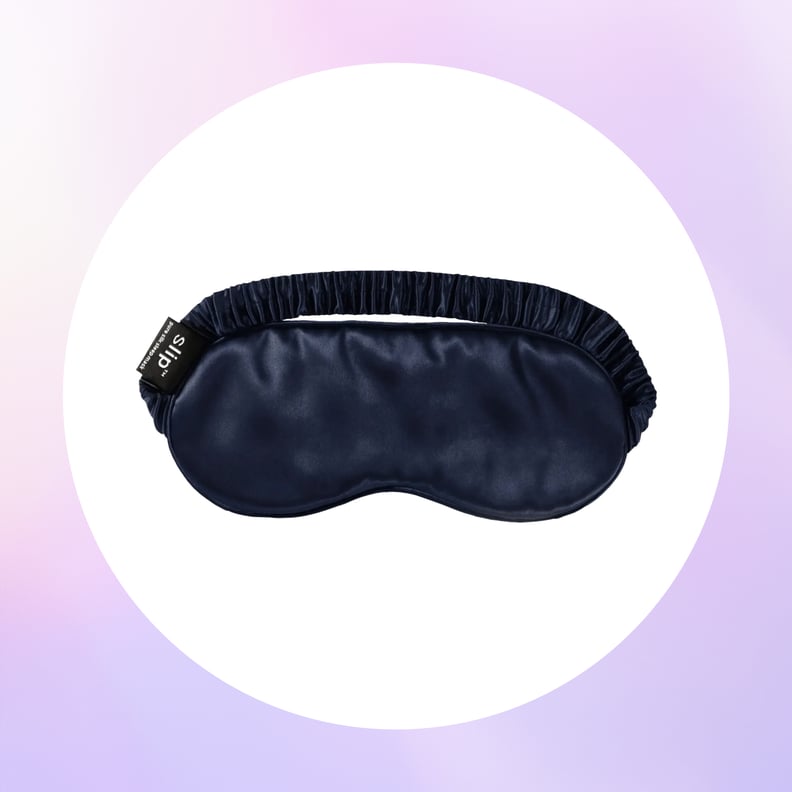 Her Sleep Must Have: Slip Pure Silk Sleep Mask
The Slip Pure Silk Sleep Mask ($50) is a staple part of Bader's sleep routine. "I need full pitch-black when I sleep. A lot of the nights, if I have trouble falling asleep, the second I feel like I've put the sleep mask on, I just fall asleep so much faster," says Bader. The mask is made from Slip's highest grade long fiber mulberry silk. Bader claims that it's so silky, it doesn't even feel like anything is on her face. It comes in a ton of different colors, but she loves the light pink one.
Pro Tip: Using this face mask can also help with premature-aging concerns since it helps significantly reduce friction around the eye area. It's also a great way to blackout your environment without feeling overheated underneath layers of sheets and blankets.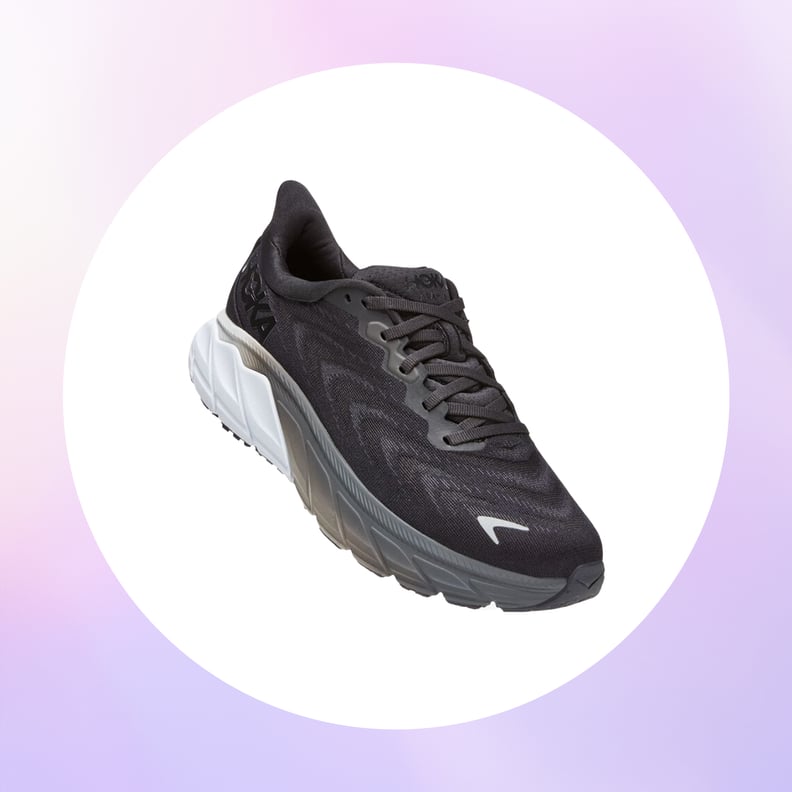 Her Sneaker Must Have: Hoka Arahi 6 Sneakers in Black/White
Bader loves a stylish sneaker, but comfort is a priority for her. The Hoka Arahi 6 Sneakers in Black/White ($140) are the best of both worlds. Great for everyday wear and walking, these stability sneakers are lightweight and offer a good amount of comfort and support. These have a compression-molded foam midsole, stabilizing midsole support, and smooth forefoot support. Bader has flat feet, so she appreciates that these have enough room to put her own custom inserts in as well. "Hoka is a mix of both. It's super supportive, but also they're trendy and cool and cute. So I'm a big Hoka person right now," she explains.
Pro Tip: Bader prefers neutral pairs of sneakers, like black or white, so that she can wear them with everything.