Simone Biles's 25th Birthday Chain-Mail Dress | Photos
Simone Biles Rocks a Y2K-Inspired Chain-Mail Dress For Her 25th Birthday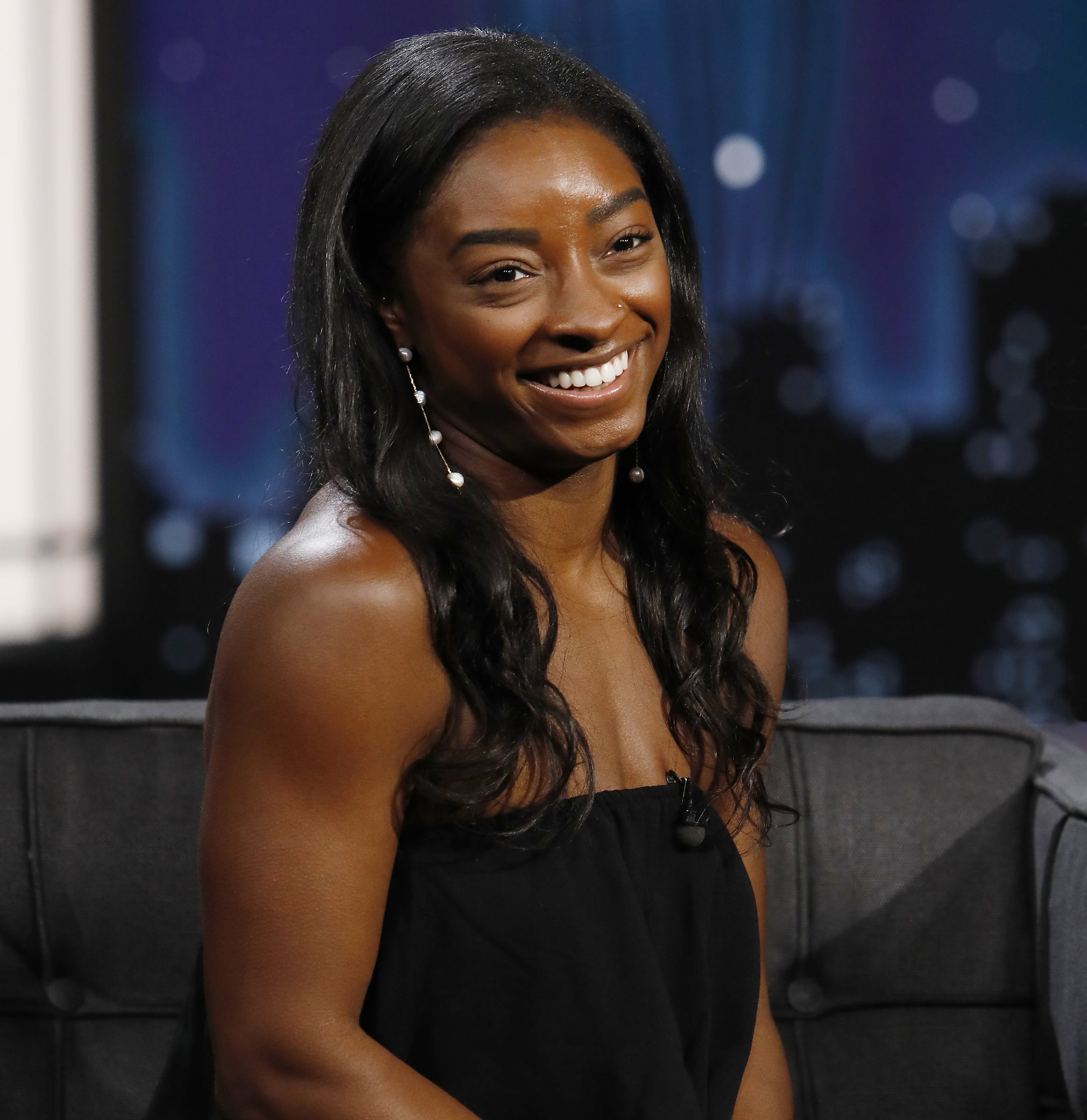 Image Source: Randy Holmes/ABC/Getty
Simone Biles celebrated her 25th birthday in a chain-mail dress that beautifully complemented her diamond engagement ring. While on vacation in Turks and Caicos with her fiancé, Jonathan Owens, Biles shared a glimpse of the shimmering halter dress, which featured a plunging neckline and a fitted silhouette. "this is 25 💎," Biles captioned her Instagram post.
Biles worked the dress from every angle and was sure to get a shot that focused on her complementary jewelry. The Olympic-winning gymnast accessorized the look with a tennis bracelet, silver hoop earrings, and a classic french manicure.
With celebrities like Olivia Rodrigo and Suni Lee serving unforgettable birthday looks as of late, we definitely have a few festive outfits to consider. Biles's own ensemble is reminiscent of the 21st birthday look made famous by Paris Hilton in 2002 and re-created by Kendall Jenner on her 21st in 2016.
Hilton's original chain-mail minidress was designed by Julien Macdonald, and after Jenner sported a rework of the design by Labourjoisie, Hilton famously told V magazine, "I think every girl should wear that dress on their 21st birthday, it's so epic. They're selling them all over Instagram now, and literally a hundred different designers now are making the same exact dress." Biles might have been celebrating her 25th instead, but she didn't hesitate to take a note from the early aughts.
In a post on his own Instagram, fiancé Owens celebrated his future wife with a heartfelt birthday message. "Want to wish my beautiful fiancée a happy birthday!!!" he wrote. "What's a better place to bring it in than paradise 🤪🍾 Looking forward to making endless memories with you on this journey of life together, everything happens for a reason and it's obvious we were made for each other ❤️ Here's to your best birthday yet, and we just getting started!!!! More surprises to come 👀😘 I love you more than you would ever know baby ❤️❤️."
Sneak a peek at Biles's shimmering birthday dress here, then check out the casual candy-stripe backless halter she wore on the beach the day before.