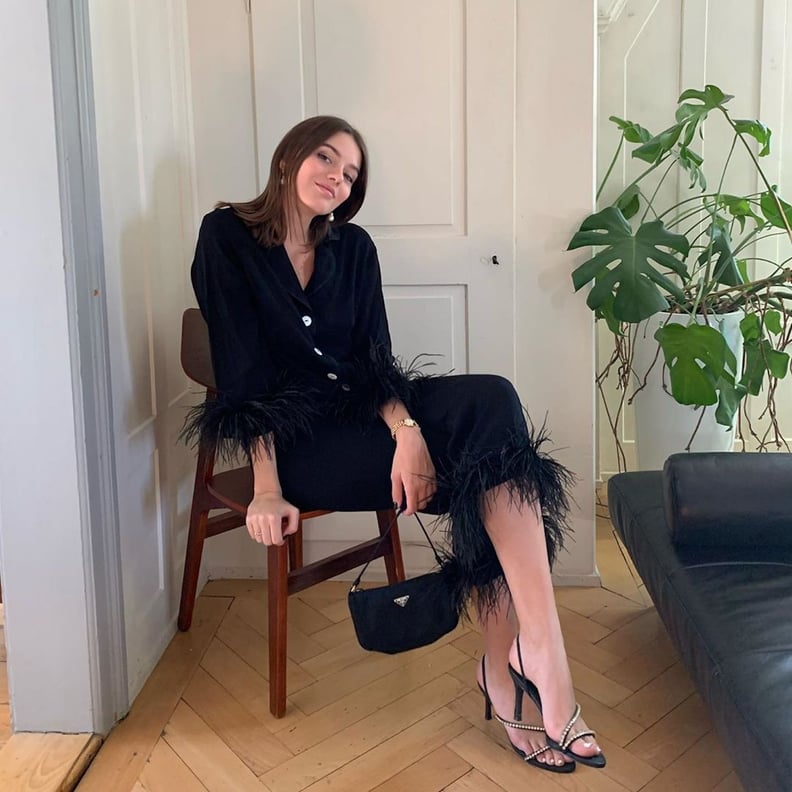 As POPSUGAR editors, we independently select and write about stuff we love and think you'll like too. If you buy a product we have recommended, we may receive affiliate commission, which in turn supports our work.
If you're looking for a holiday outfit that's not green, red, or covered in sequins, you're going to love this: Sleeper's Party Pajamas. I know what you're probably thinking: "Nikita, did you really just suggest I wear pajamas to a holiday party?" Yes, that's precisely what I'm saying, but these aren't just any pajamas, they're fancy! You've probably even seen them on your Instagram feed. Wearing silk PJs for outings is nothing new, as we've seen celebrities like Kacey Musgraves and Selena Gomez rock the trend. Even our Fashion and Shop Director Hannah McKinley recently wore hers to a holiday party styled with a pair of Manolo Blahniks, making for a very Carrie Bradshaw moment!
The reason we're so in love with this particular style is that these silk separates feature a feather trim that adds a fancy factor to the look. If you're a little shy about wearing the coordinates together, you can dip your feet into the trend by wearing the satin top with a pair of dark jeans and heels. Read on to see how these fashion girls styled the pajamas to see what we're talking about. Then, shop a pair for your wardrobe ahead.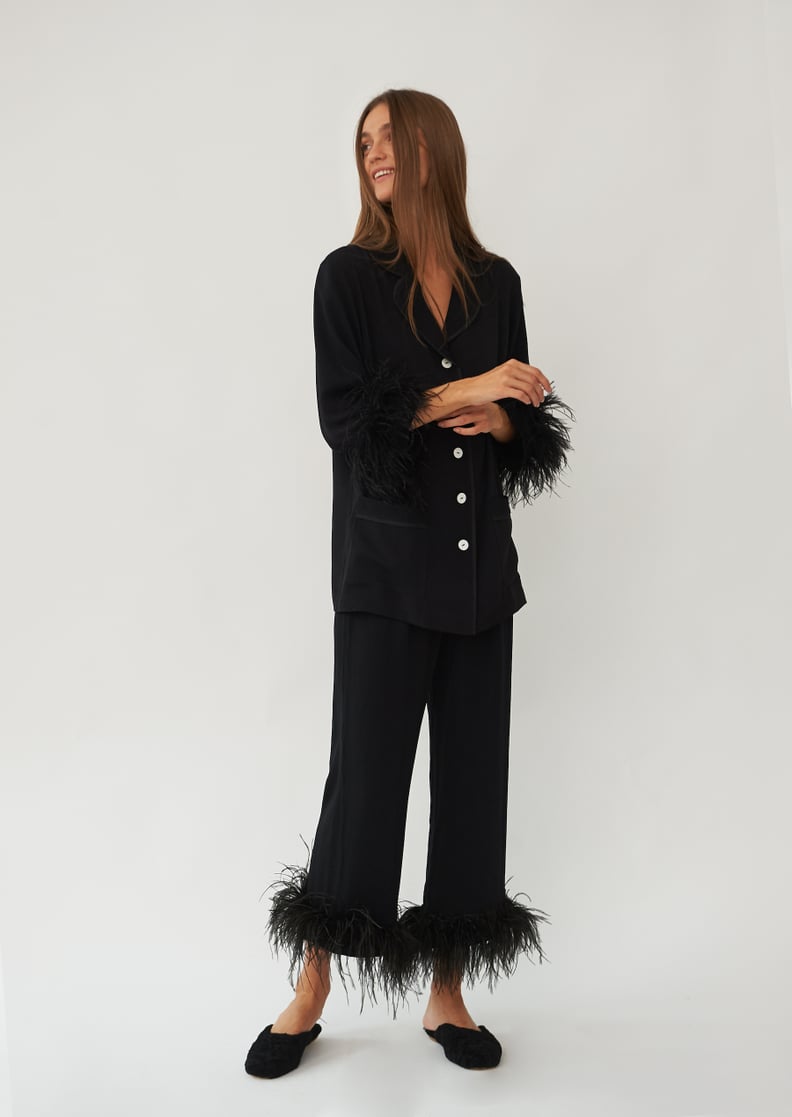 Sleeper Party Pajama Set With Feathers in Black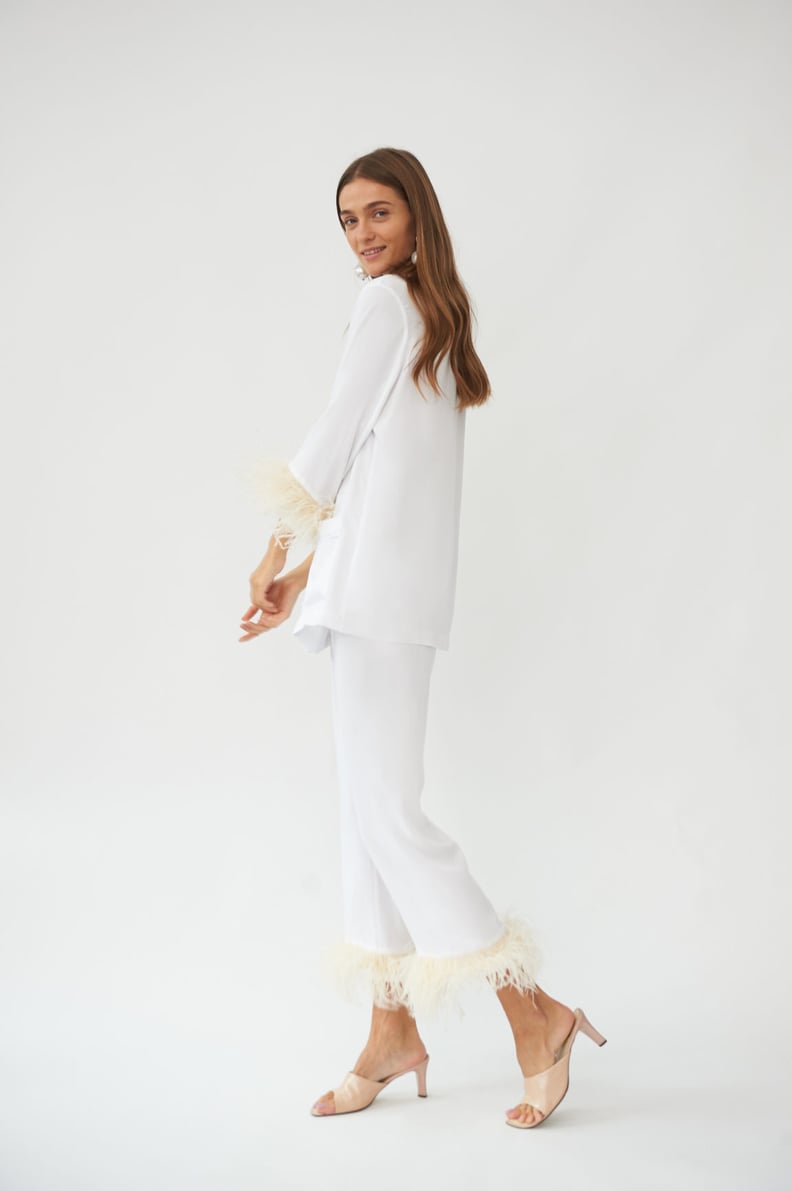 Sleeper Party Pajama Set With Feathers in White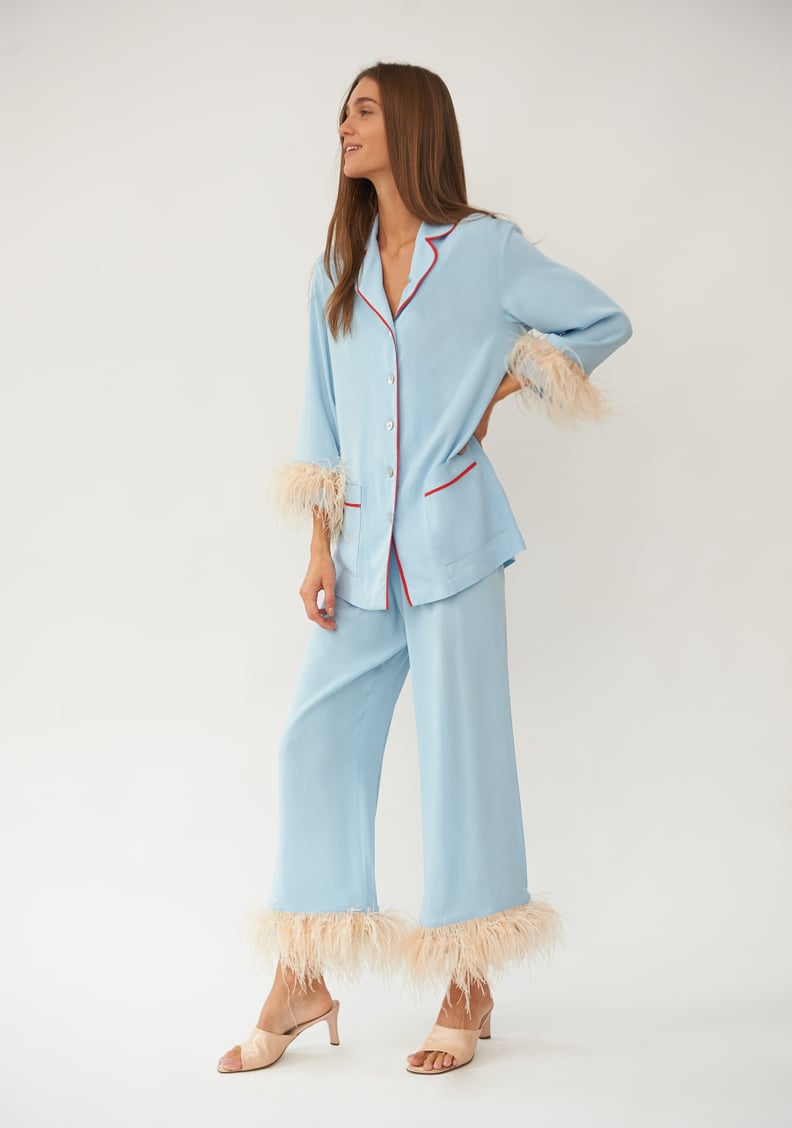 Sleeper Party Pajama Set With Feathers in Blue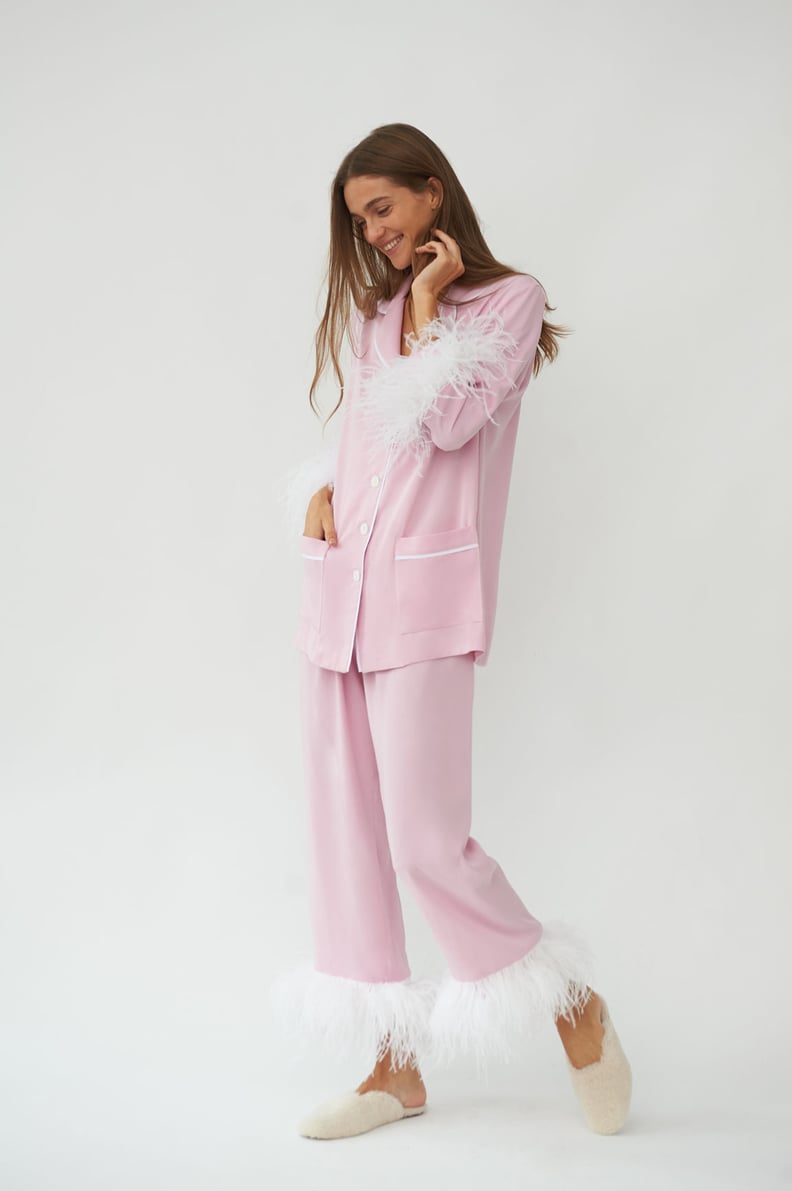 Sleeper Party Pajama Set With Feathers in Pink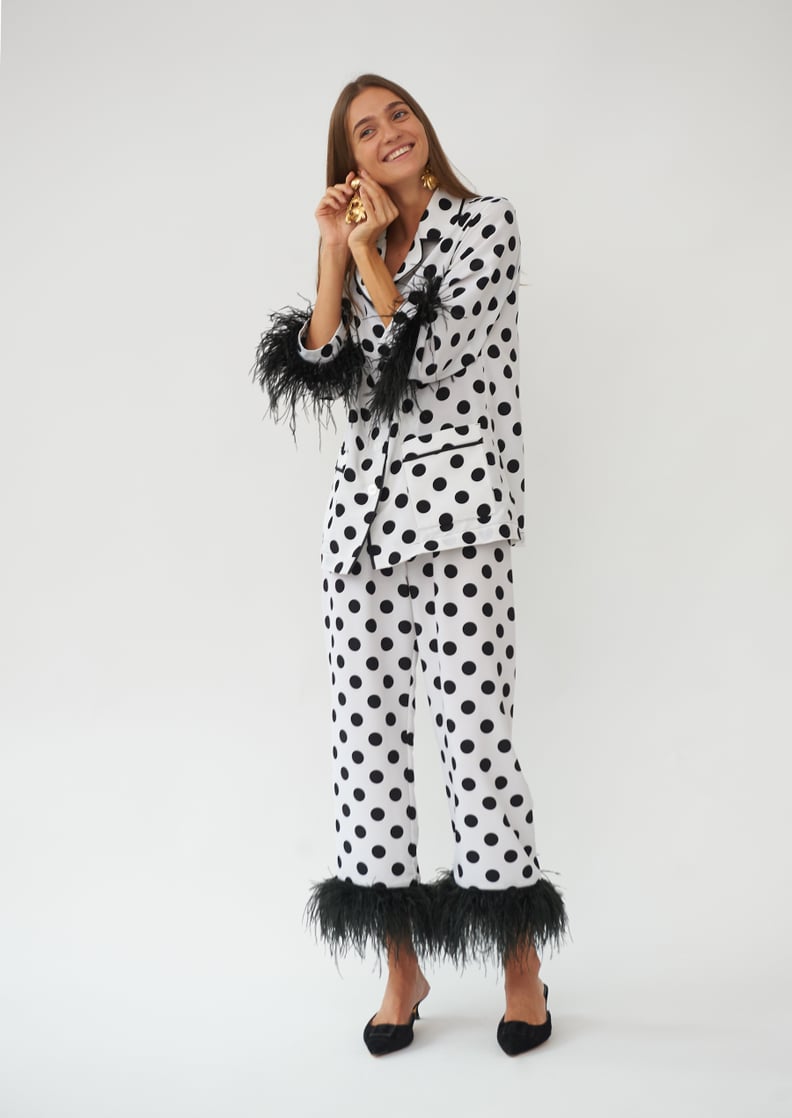 Sleeper Party Pajama Set With Feathers in Polka Dot