We Interviewed Sofia and Nicole Richie About Their Collection and Decided They Need a Reality Show STAT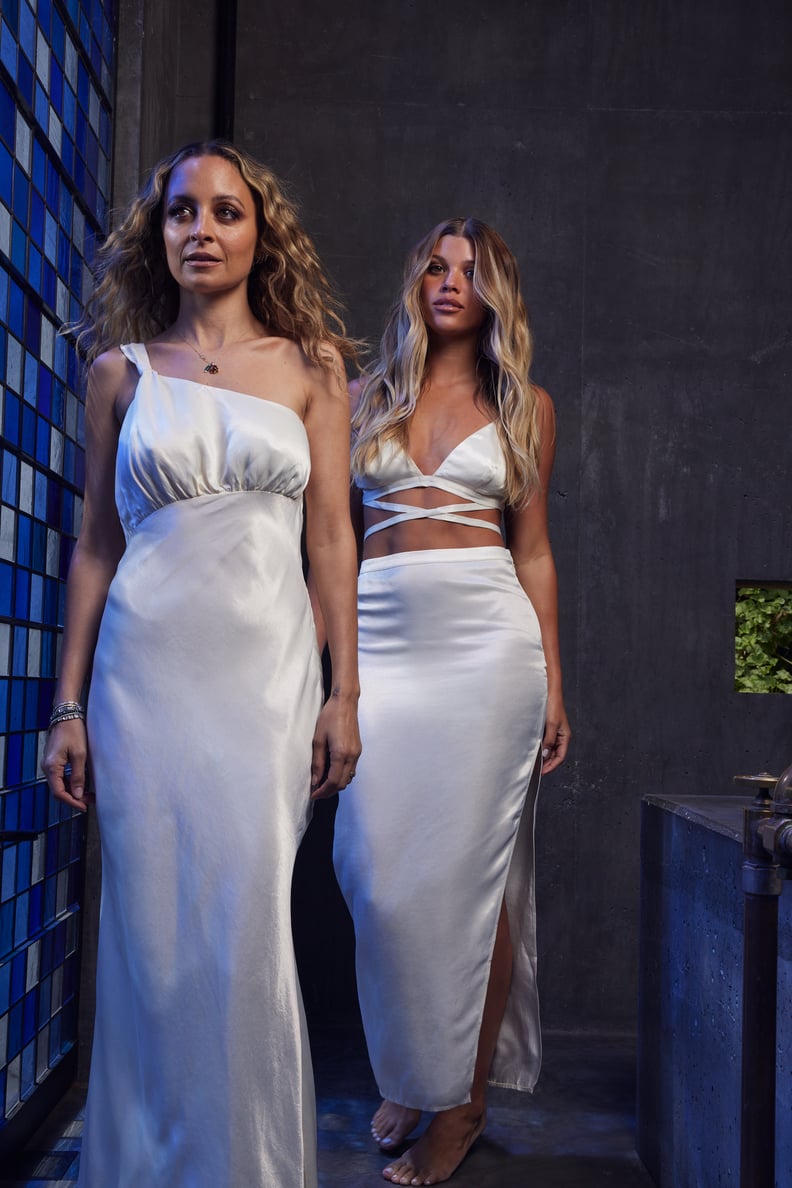 House of Harlow
I had an inkling that speaking with Nicole and Sofia Richie would be entertaining, but I left wishing I could have taped the Zoom interview for a reality TV show. They were that hilarious together. Sofia is teaming up with her older sister for a collection with Nicole's brand House of Harlow 1960 for a spring collection sold exclusively on Revolve. The collection, which is priced from $78 to $228, is the perfect blend of both of their styles. When I heard about the news of the collab, I immediately thought to myself, "About damn time!" and clearly the feeling was mutual with the sisters as well.
"I wanted Sofia to wear a bikini for this Zoom and she didn't want to, so we're in a little bit of a fight about it. We're going to talk about it during our break," Nicole quipped.
"We had a lot of family time in quarantine, and we were talking to each other about things we wanted to create and do. We naturally decided, 'Let's do something together. Let's just do a little collab because why not?' We were in that creative, quiet space where we just felt like it was something that we wanted to do," Nicole said. "I am so excited about this collab. I've been waiting for it too. I was like, 'One day when I'm old enough, she will ask me," Sofia responded. "And I did," Nicole quipped back. "And she did," Sofia said with a smile. This is just a glimpse of their infectious banter that will no doubt make you smile.
We talked about everything from the inspiration behind the collection, their personal styles, early 2000s trends making a comeback, and more! Read on to see more of our interview with the dazzling sisters ahead. Then, check out pieces from the House of Harlow 1960 x Sofia Richie collaboration, which will drop every month from May to July.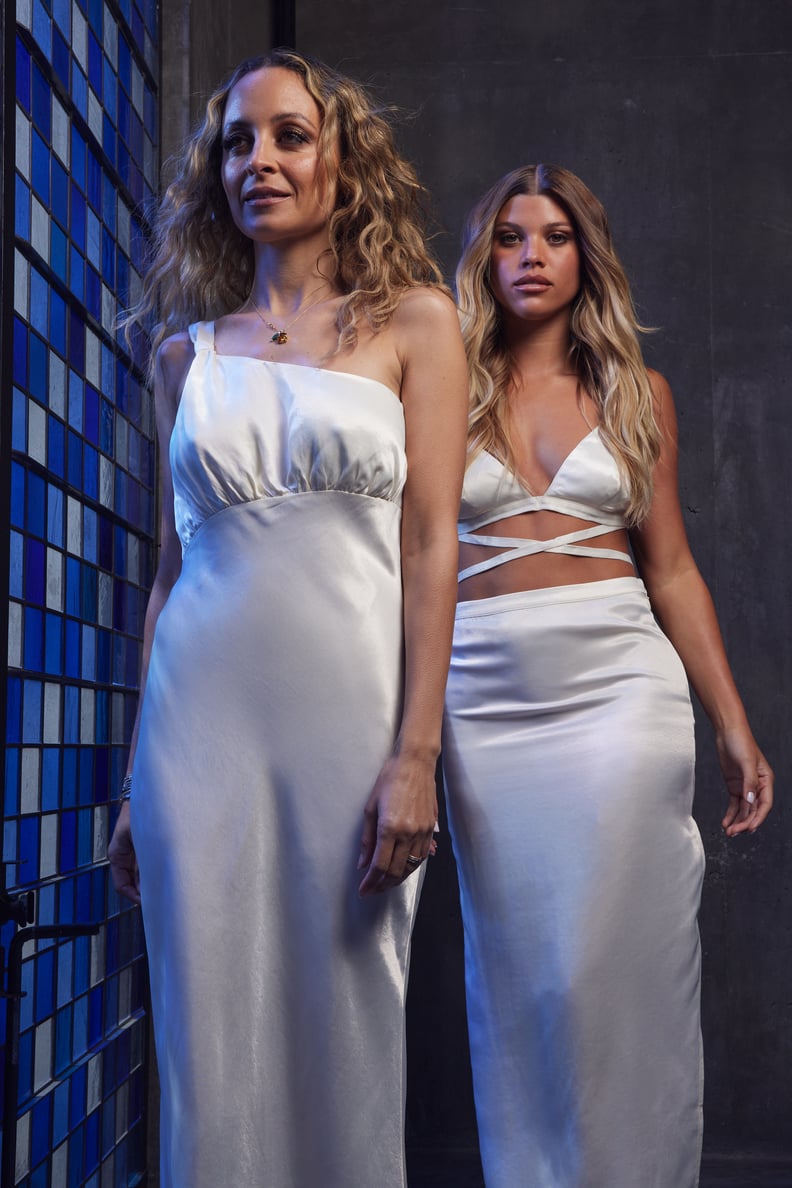 Describing Each Other's Style
Nicole Richie: "It's very hard for me to describe my own style, so I don't know how to answer that. Sofia is just effortless and cool. When I think of her, I don't even think of her carrying a bag. She's just always rolling in . . . bagless."
Sofia Richie: "She's definitely more feminine than I am. I think I can edge it up a lot. Nicole is very timeless. I feel like what she wore five years ago, if she wore it today, it would still be just as cool. Everything you wear is super timeless when I feel like I'm kind of jumping around to different things."
NR: "Well, you're young and on the streets."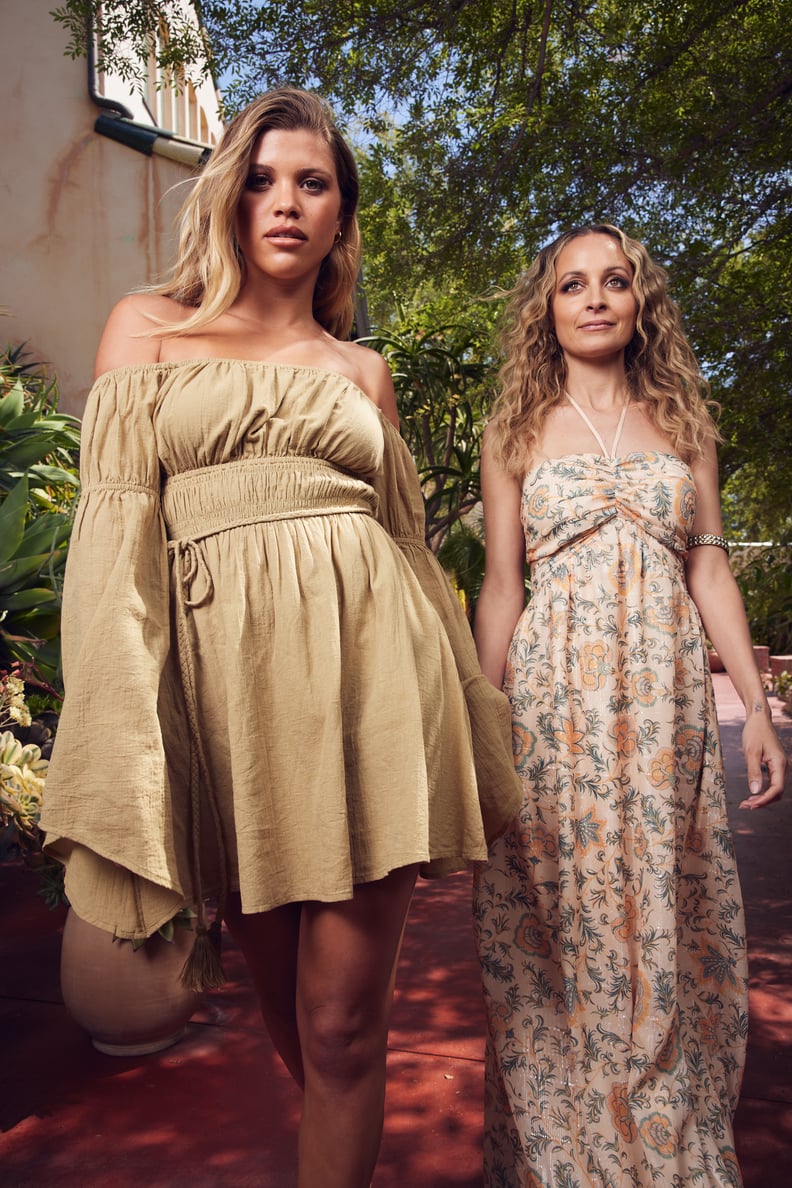 Stealing Clothes From Each Other
SR: "Growing up, I definitely stole from you."
NR: "Yes. Well, you were wearing a lot of House of Harlow since you were 10 years old too."
SR: "She would hold back. She'd be like, 'You can take this one shirt.' And I was like, 'Oh.'"
NR: "Well, you can't trust 13-year-olds, you know?"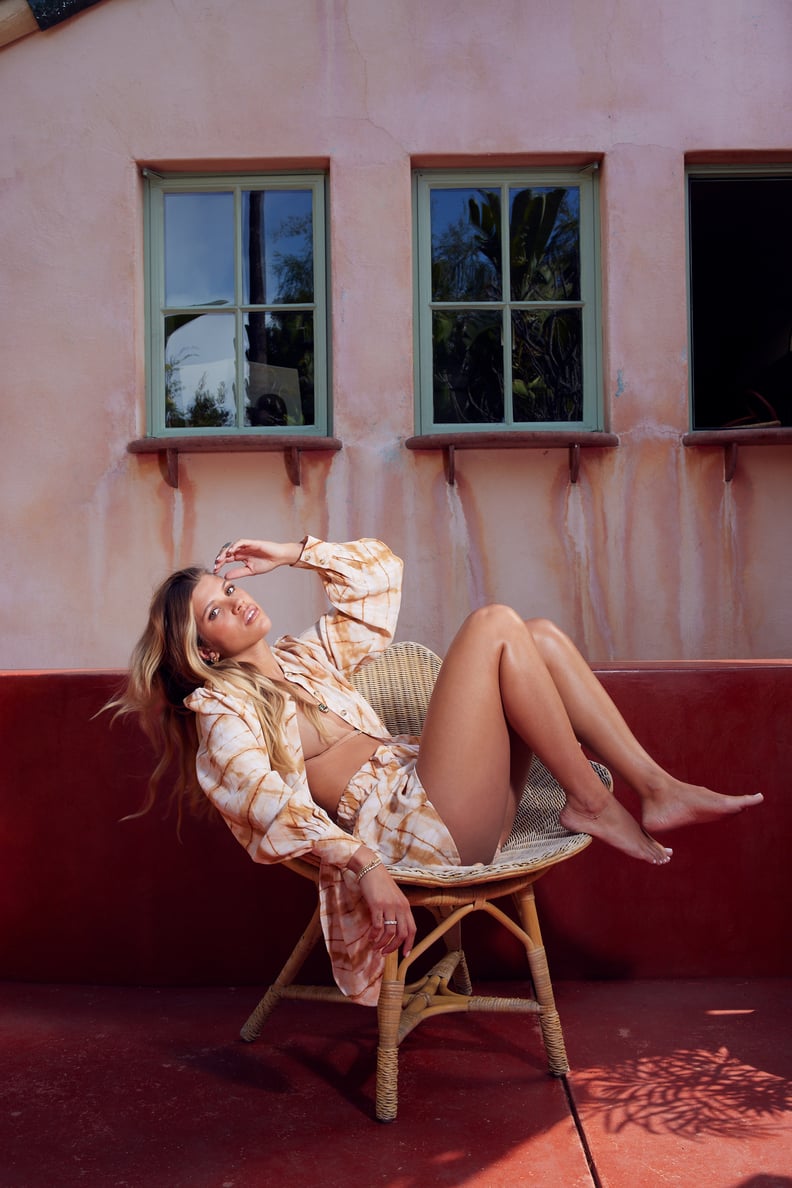 Designing Swimsuits For the Collection
NR: "I wanted Sofia to wear a bikini for this Zoom and she didn't want to, so we're in a little bit of a fight about it. We're going to talk about it during our break," Nicole said.
SR: "There may have to be an outfit change for the sake of our sisterly relationship."
NR: "There'll have to be a bikini change this afternoon."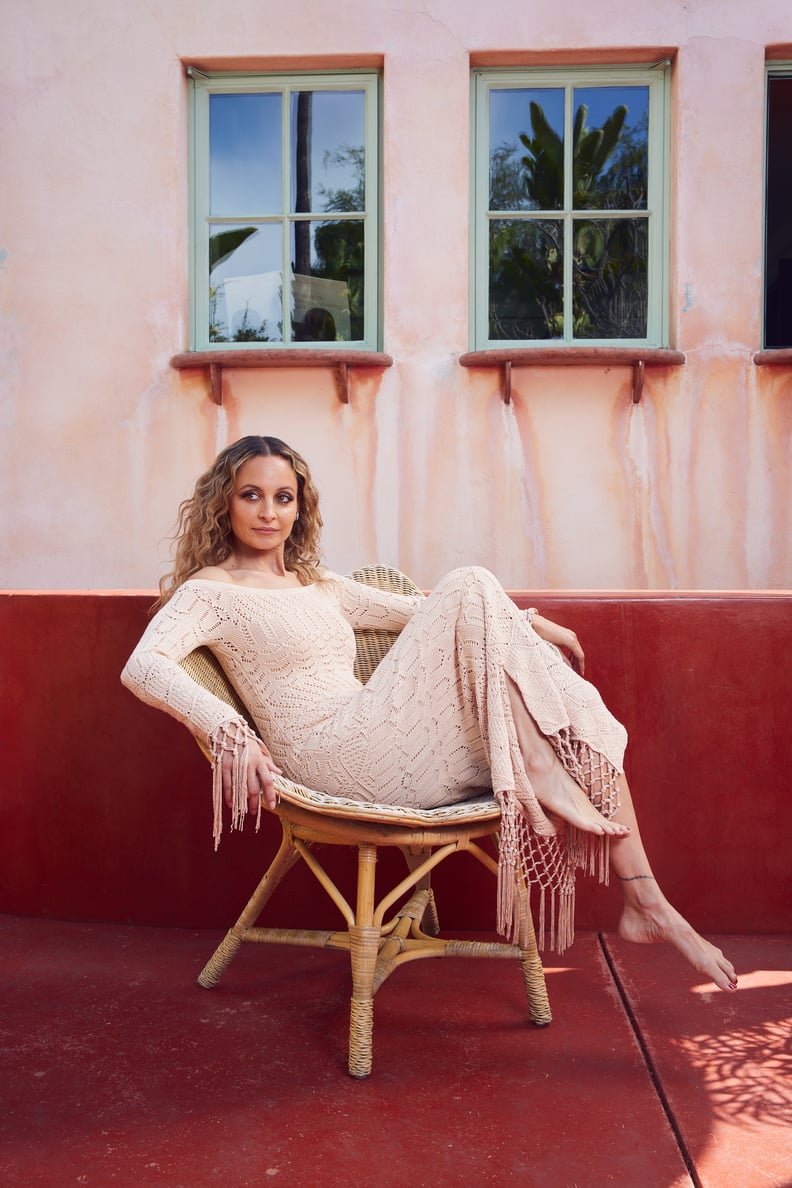 Thoughts on 2000s Trends, Like Low-Rise Jeans
NR: "I am having trouble understanding what 2000s style is. Up until two weeks ago, I thought we were living in the 2000s and then everyone's like, 'The 2000s are back,' and I was like, 'Oh, they are? I thought we were still in them.' I remember thinking that about the '90s and being like, 'I wonder what that style is going to be,' but now I can recognize it so well. I can not recognize what 2000s style is at this moment. So, low-rise jeans, not for moi, but maybe one day I'll want to wear them.
SR: "Low-rise jeans are a hard no for me."