As POPSUGAR editors, we independently select and write about stuff we love and think you'll like too. If you buy a product we have recommended, we may receive affiliate commission, which in turn supports our work.
I have an entire area of my closet dedicated to hoodies. This isn't a new obsession of mine, but rather one that I've been cultivating since high school. It consists of threadbare old-school crewnecks I (smartly) stole from my parents and college-basketball hoodies that were always enormous on me. But one recent sweatshirt purchase has forced me to completely ignore my entire collection.
I found this Vintage Crew-Neck Sweatshirt ($15, originally $35) at Old Navy, and it's the softest crewneck sweatshirt I own, and I'm talking about the inside and the outside. Though the temperatures outside have been sweltering, every single time I've felt so much as a breeze in the air, I've reached for it (no exaggeration). It comes in 11 shades, but I bought it in the electric Red All About It color, and so far, I've worn it with my loungewear shorts and paper-bag high-waisted denim shorts, and in the fall, I plan to wear it with fun printed leggings. My style motto as of late has been to only wear pieces that truly make me feel great when I put them on, and that's exactly how this sweatshirt makes me feel. Lucky me, Old Navy also sells matching jogger pants ($22, originally $30), and you know I'm planning to scoop those up.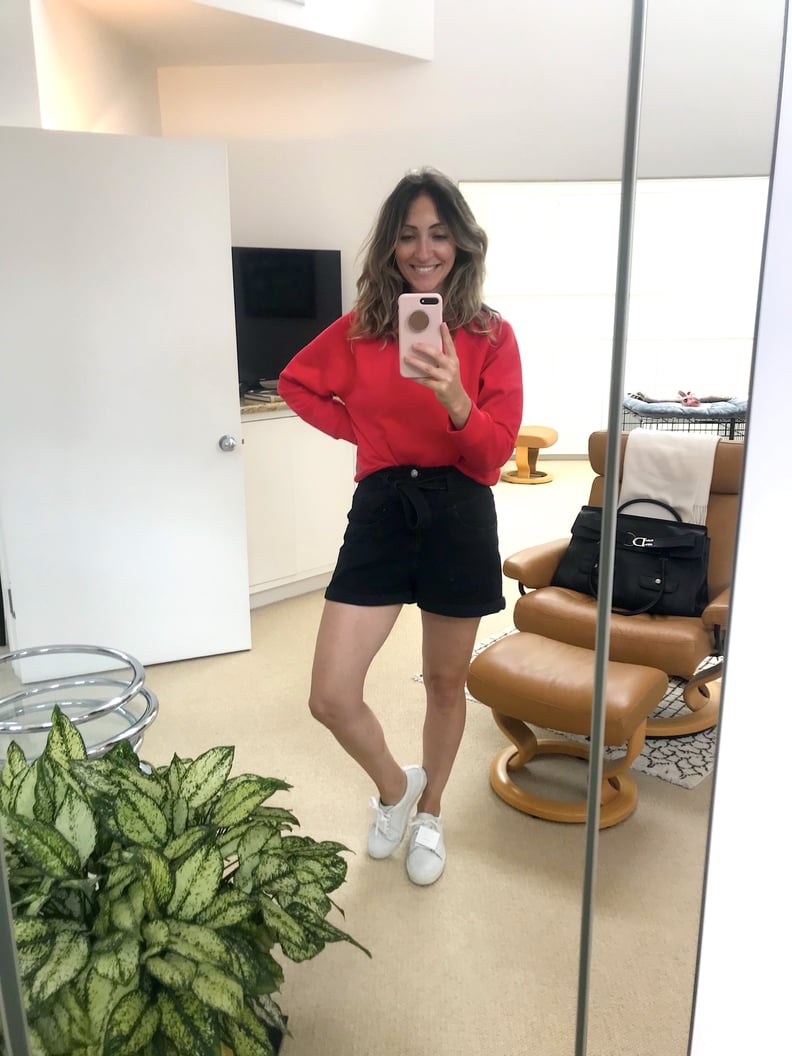 Vintage Crew-Neck Sweatshirt