13 Pop Culture Halloween Costumes Perfect For Procrastinators
Every editorial product is independently selected by our editors. If you buy something through our links, we may earn commission.
Being a last-minute costume planner isn't a bad thing; it means you probably work well under pressure and you have ideas (lots of ideas) but are too excited about them that you simply succumb to decision paralysis. Still, even in the eleventh hour, you're just as committed to celebrating Halloween as the people who bought their costumes in July.
Chronic procrastination is only a problem when you have no options left. Luckily, there are aisles (and aisles and aisles) of costumes at Spirit Halloween. From classic pop culture references to supernatural staples, there's something for you — and every other costume dawdler out there. All you need is inspiration. Ahead, we've found the best last-minute costume ideas to check out in store at Spirit Halloween.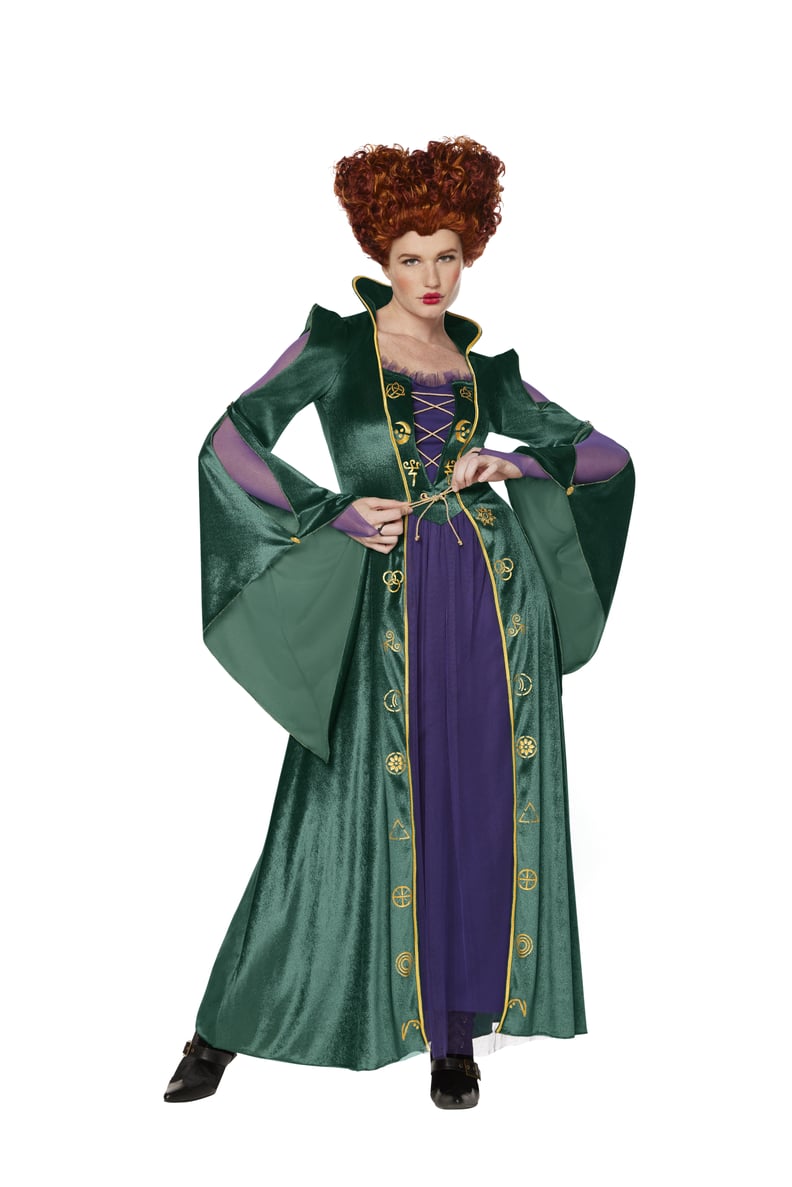 Winifred Sanderson
The villain you love to hate: Winifred Sanderson ($55). She may suck the souls out of the lives of children, but she really loves her sisters and that makes this witch one we're strangely eager to embody. Dead man's toe not included.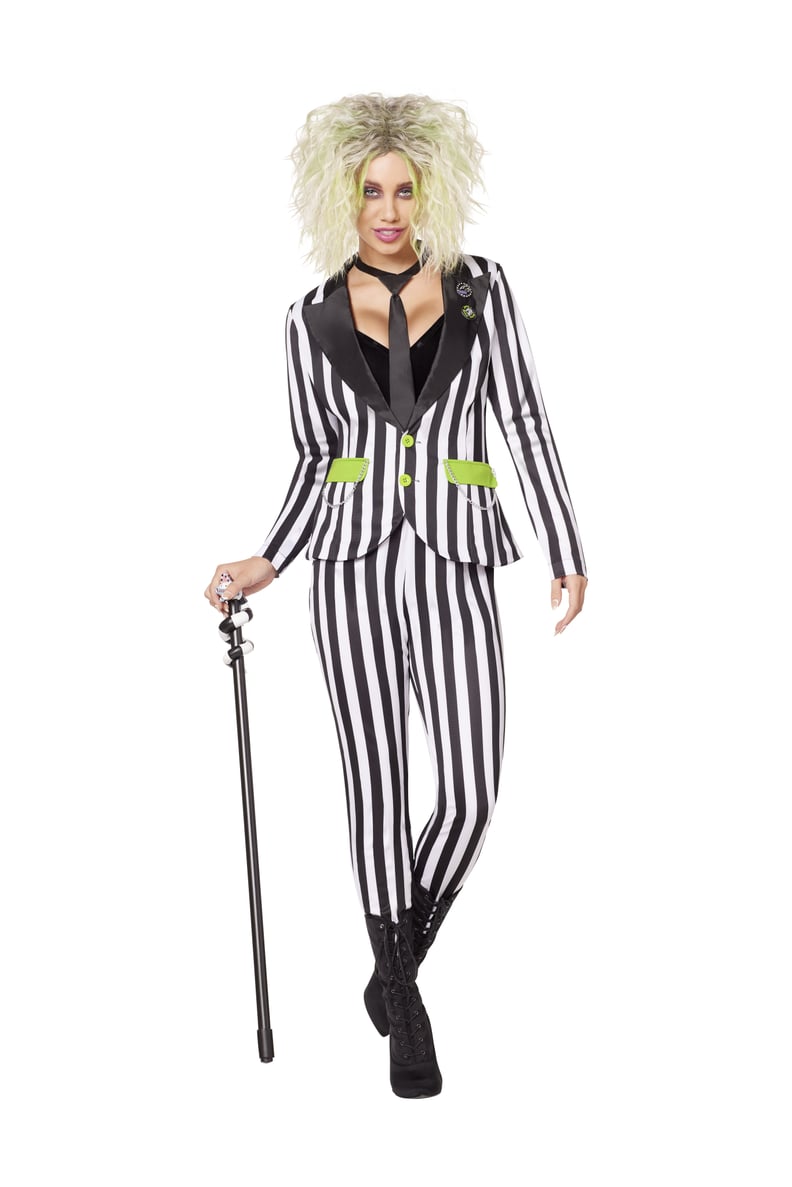 Beetlejuice
Most people probably wouldn't want Beetlejuice ($60) to show up to their house, but this sleek take on the famous striped ensemble will make you the exception. The ghost-with-the-most costume, a full four-piece set, won't make you look like you were just summoned from the grave (a good thing!), but it will definitely make you the life of the party. After all, it's showtime!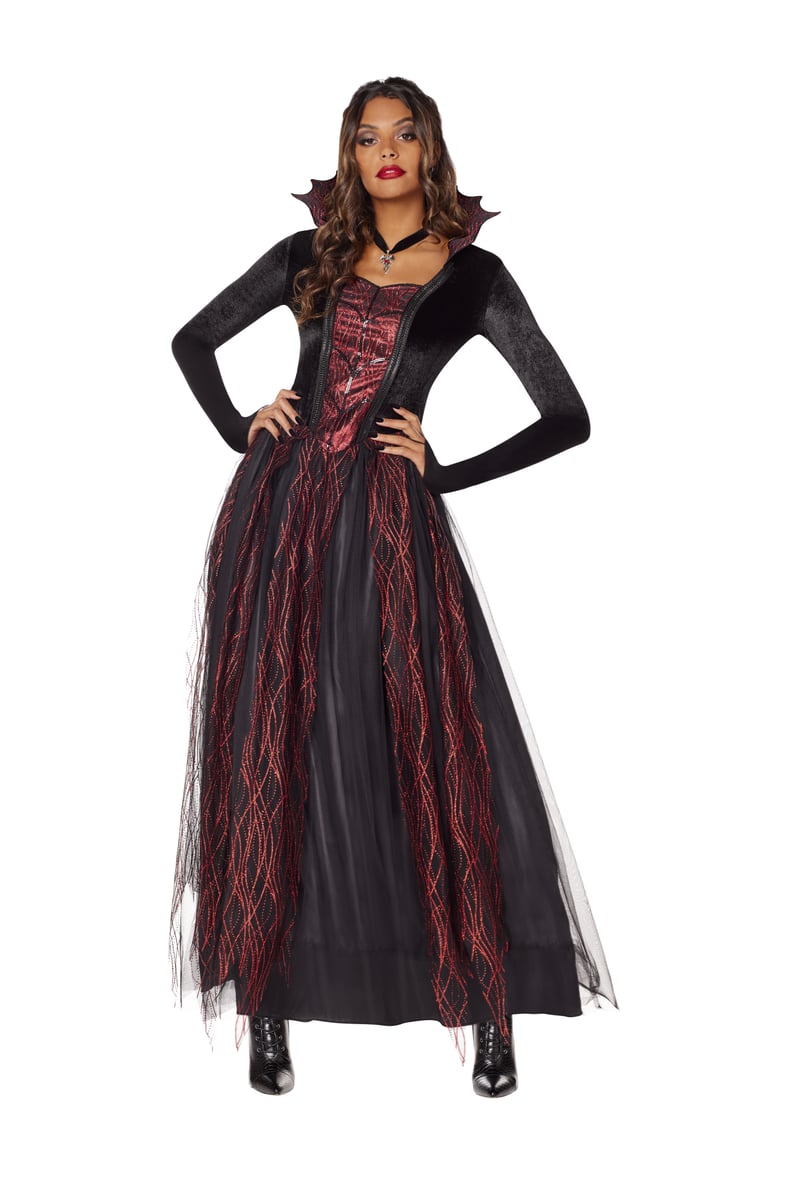 Queen of the Underworld
Nothing screams Halloween like being the goddess of death. This Queen of the Underworld Costume ($45) costume is the kind you rewear over and over again, it's just that timeless. Bonus: it's a handy conversation starter, especially for mythophiles. Who knew your astute knowledge of Persephone would come in handy one day?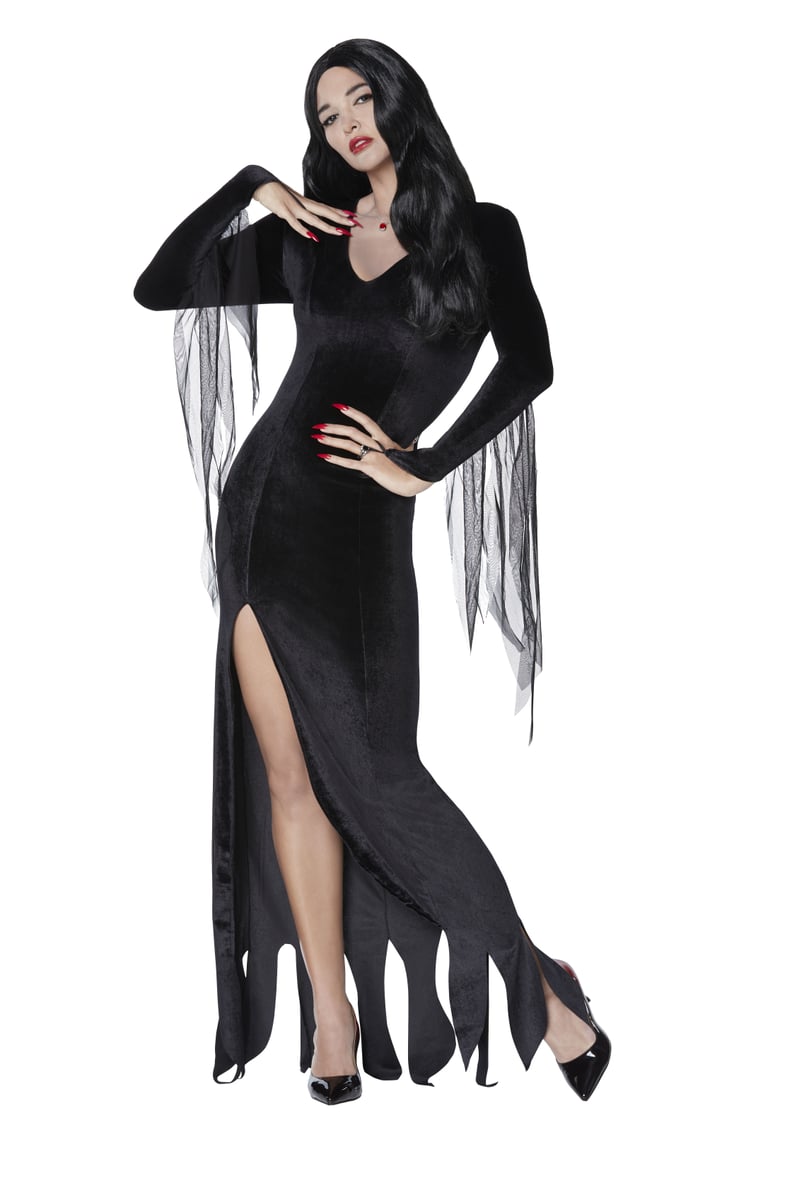 Morticia Addams
Few costumes can be described as ghoulish and sultry, but Morticia Addams Costume ($40) does it with ease. Arriving anywhere as one-fourth of the Addams family means you'll likely run into a relative or two; take a lap and we're betting you'll find your Gomez. As far as foolproof costumes go, this one is hard to beat. Just don't forget the long black wig.
Ariel
Thanks to the upcoming remake, it's no surprise that Ariel ($55) will be a popular costume this year — but that's what makes it a no-brainer. And we can already see how many ways this iridescent jumpsuit can be repurposed for years to come. Although you're not required to fully embody the Disney princess, it couldn't hurt to spend the whole day calling forks "dinglehoppers."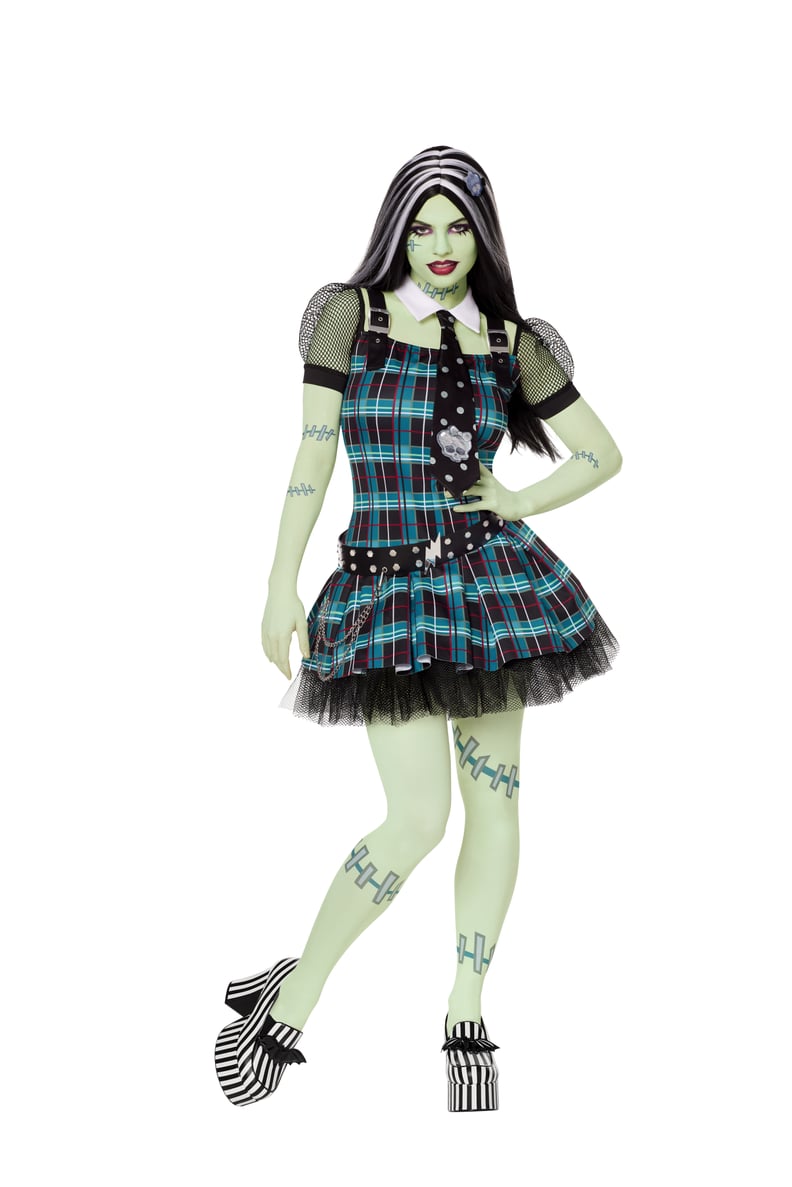 Frankie Stein from Monster High
Even if you don't have the time to turn green, this Frankie Stein ($60) costume, which includes her signature plaid dress, will turn heads. Being the daughter of Frankenstein's monster never looked so cool. The devil's in the details, so don't forget the stitches, neck bolts, and pinstriped hair.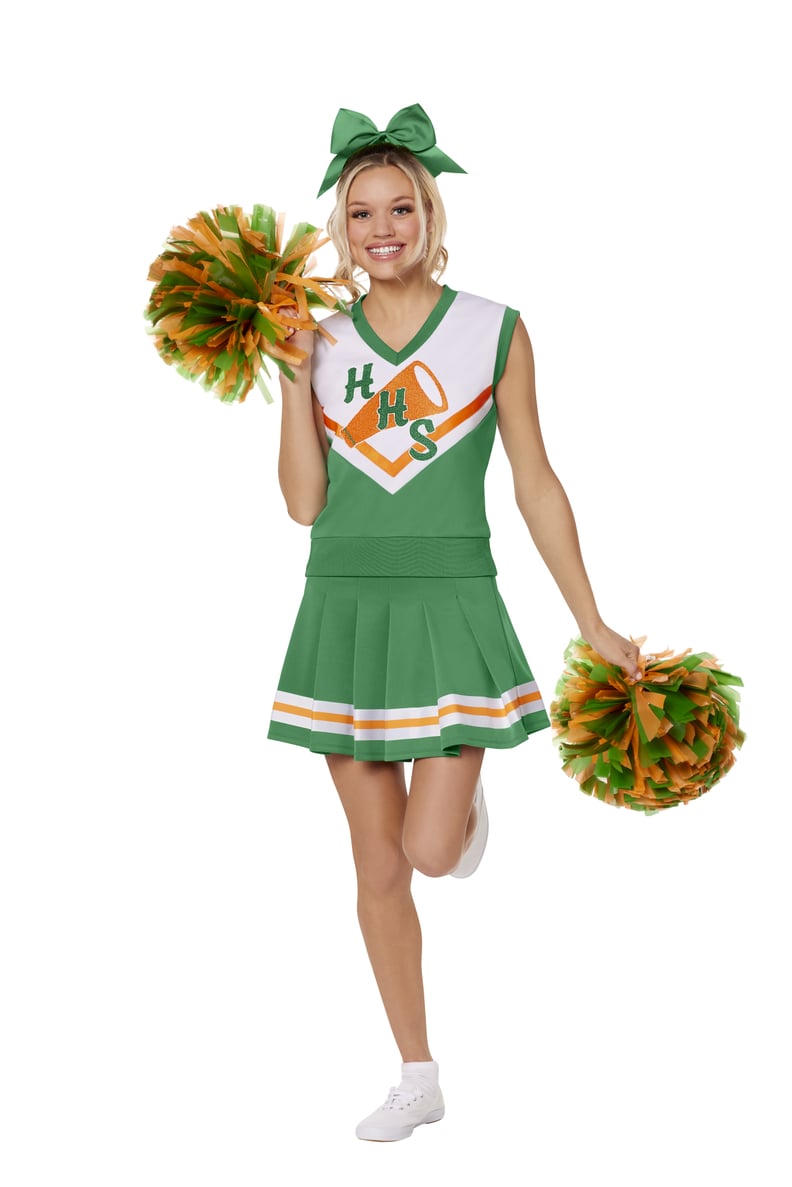 Hawkins High School Cheerleader
If you have yet to be released from the chokehold of "Chrissy, wake up!", you might consider being the titular character of that famous line from "Stranger Things." Chrissy quite literally goes through hell in season four, but let's pretend you're the version of the perky Hawkins cheerleader ($50) who gets to go on living her life — happily ever after included. Plus, the pompoms will make you the automatic hype person of any party you attend.
Wicked Witch
A witch costume is always better with some backstory and there are few magical characters as infamous as the Wicked Witch ($50). She may have suffered a terrible fate, but her emerald outfit is one everyone will recognize — and probably ask to borrow. Friendly warning: steer clear of anyone named Dorothy this year. Take no chances.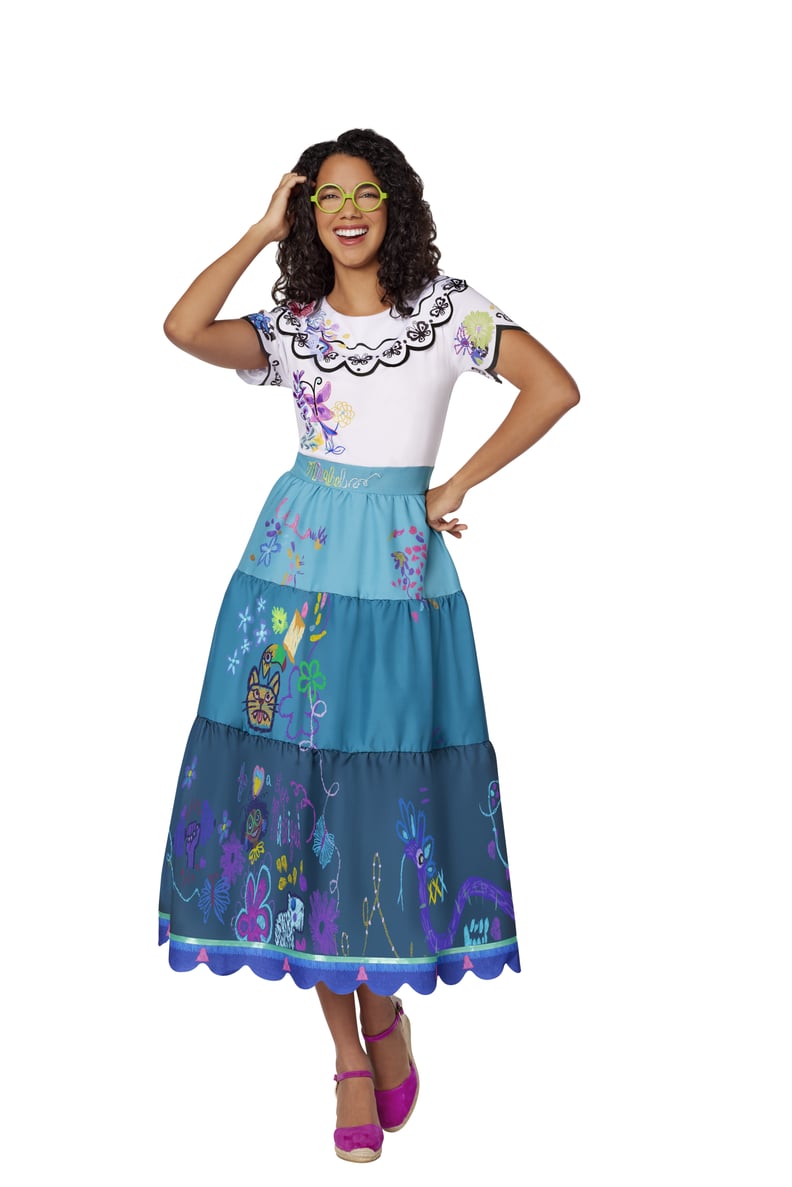 Mirabel from Encanto
Nothing is as easy as a two-piece costume, especially when it transforms you into your favorite Disney character. Imperfect and quirky, Mirabel Madrigal ($50) is the little sister everyone roots for. As an undeniable comfort movie, anything "Encanto"-related will get your friends talking and potentially tearing up.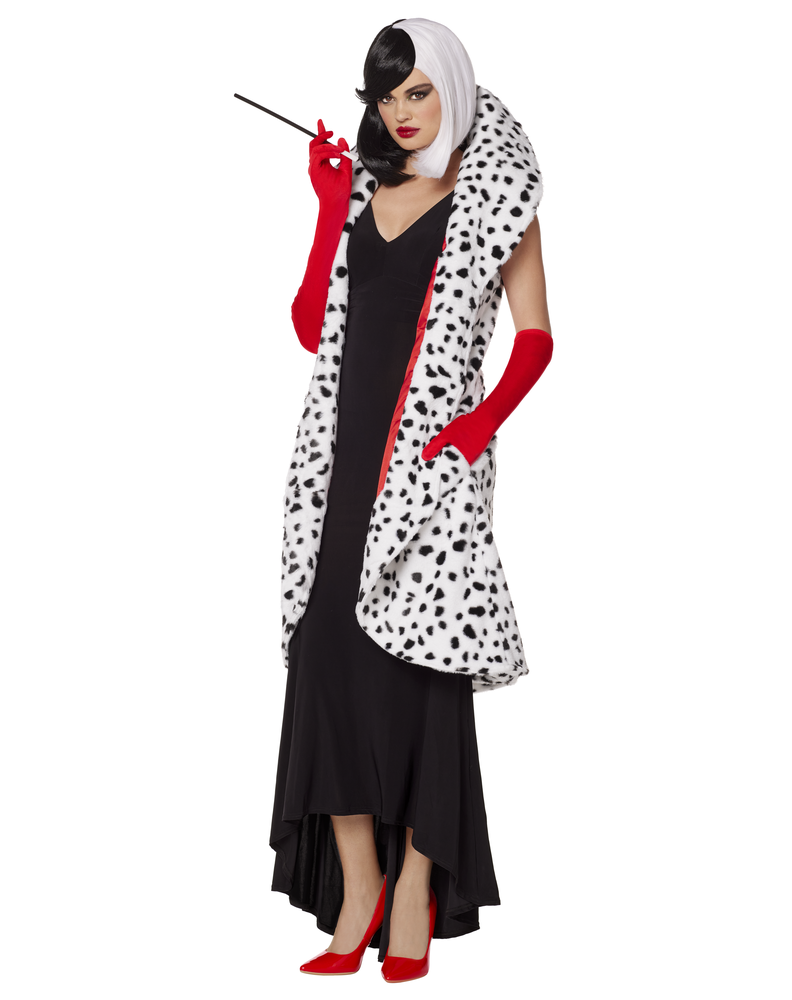 Cruella
Cruella ($50) is nothing without her spotted duster. Pair it with a black dress (even one you already own), and prepare to dominate any room you walk in. Although this villain is known for her mean and biting attitude, feel free to give her a personality makeover while around friends. . . and dogs.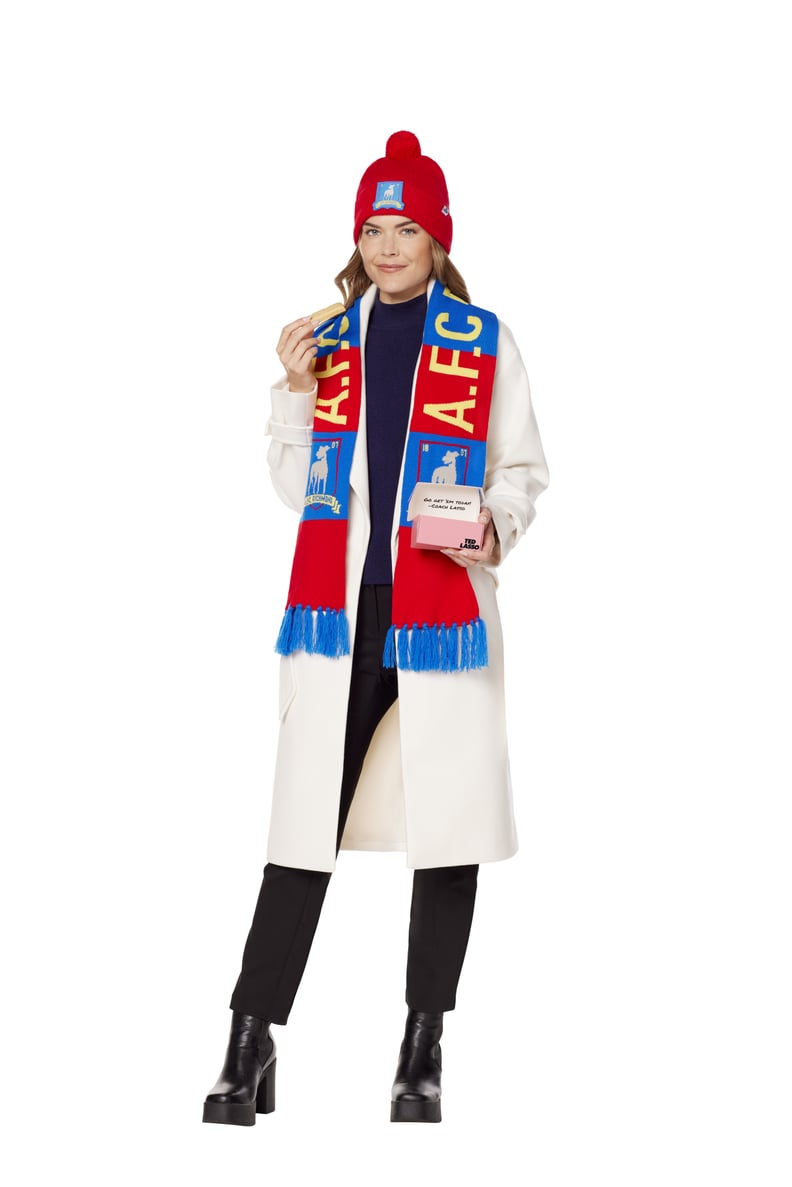 Rebecca Welton from Ted Lasso
There's no shortage of "Ted Lasso" fans these days, but don't let the hype scare you off from dressing like someone from the series. In fact, this Rebecca Welton ($30) costume feels almost too easy to execute IRL; all it takes is a scarf, beanie, and a box of biscuits to transform you into the AFC Richmond owner. It's an automatic yellow green flag.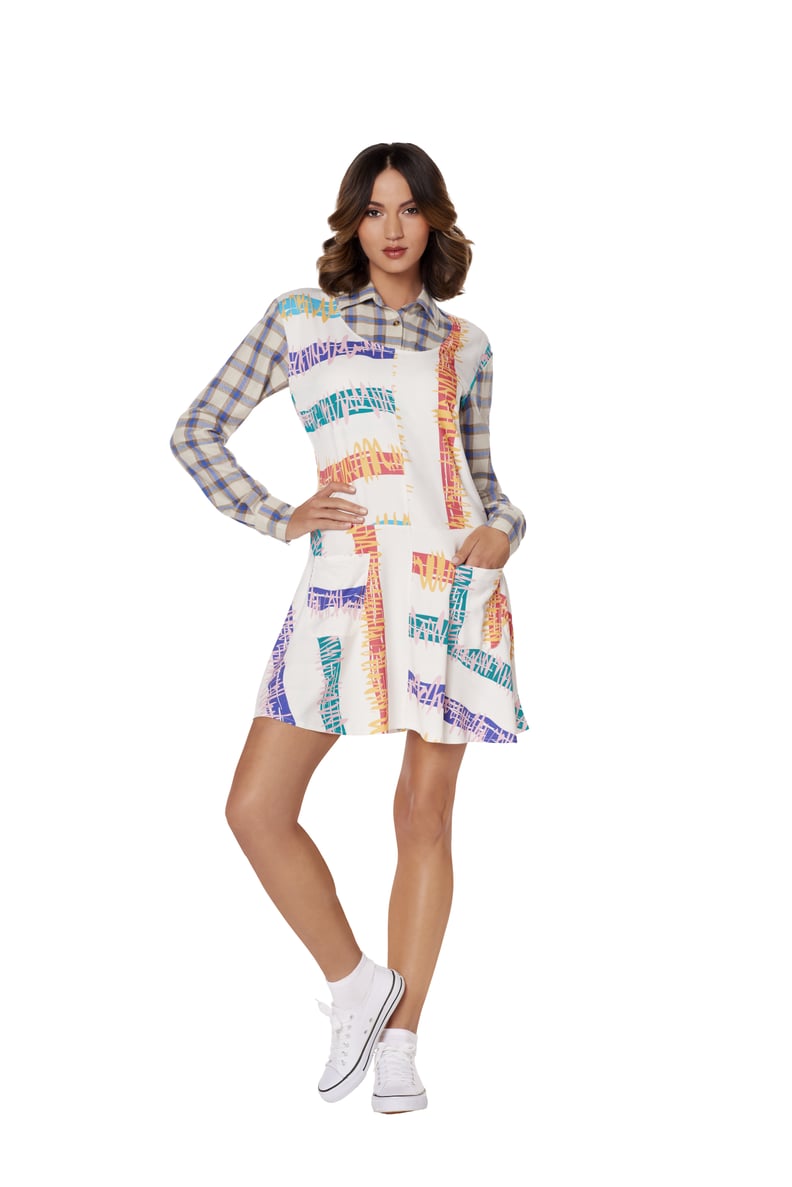 Eleven from Stranger Things
Eleven's ($50) high school experience may have been completely tragic, but her '80s ensemble — yes, the one she gave her bully a bloody comeuppance in — is borderline iconic. Fans initially theorized that this look was a cumulative hand-me-down from Eleven's adopted family, the Byers, which makes this a much sweeter choice than the protagonist's other looks. A medical gown isn't nearly as practical.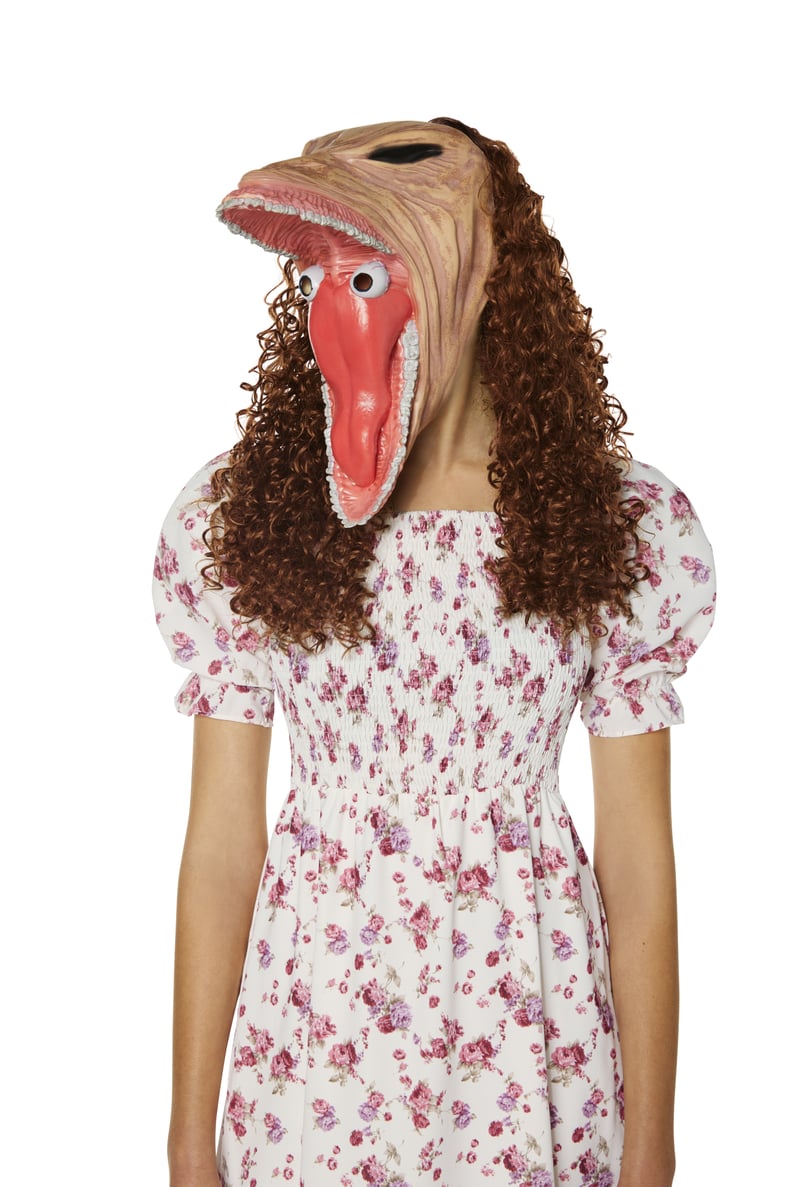 Barbara from Beetlejuice
Masks can help make even the most last-minute costume look put together. Skip the usual contenders — Ghostface and Michael Myers will have their moment this year, don't worry — and opt for a character with a more niche following, like Barbara Maitland ($30) in Beetlejuice. Despite being a cult classic, don't be surprised to see this character costume selling out fast.