Thanks to Squid Game, Vans White Slip-On Sales Have Spiked
Thanks to Squid Game, This Fashion Item's Sales Have Spiked 7,800%
As POPSUGAR editors, we independently select and write about stuff we love and think you'll like too. If you buy a product we have recommended, we may receive affiliate commission, which in turn supports our work.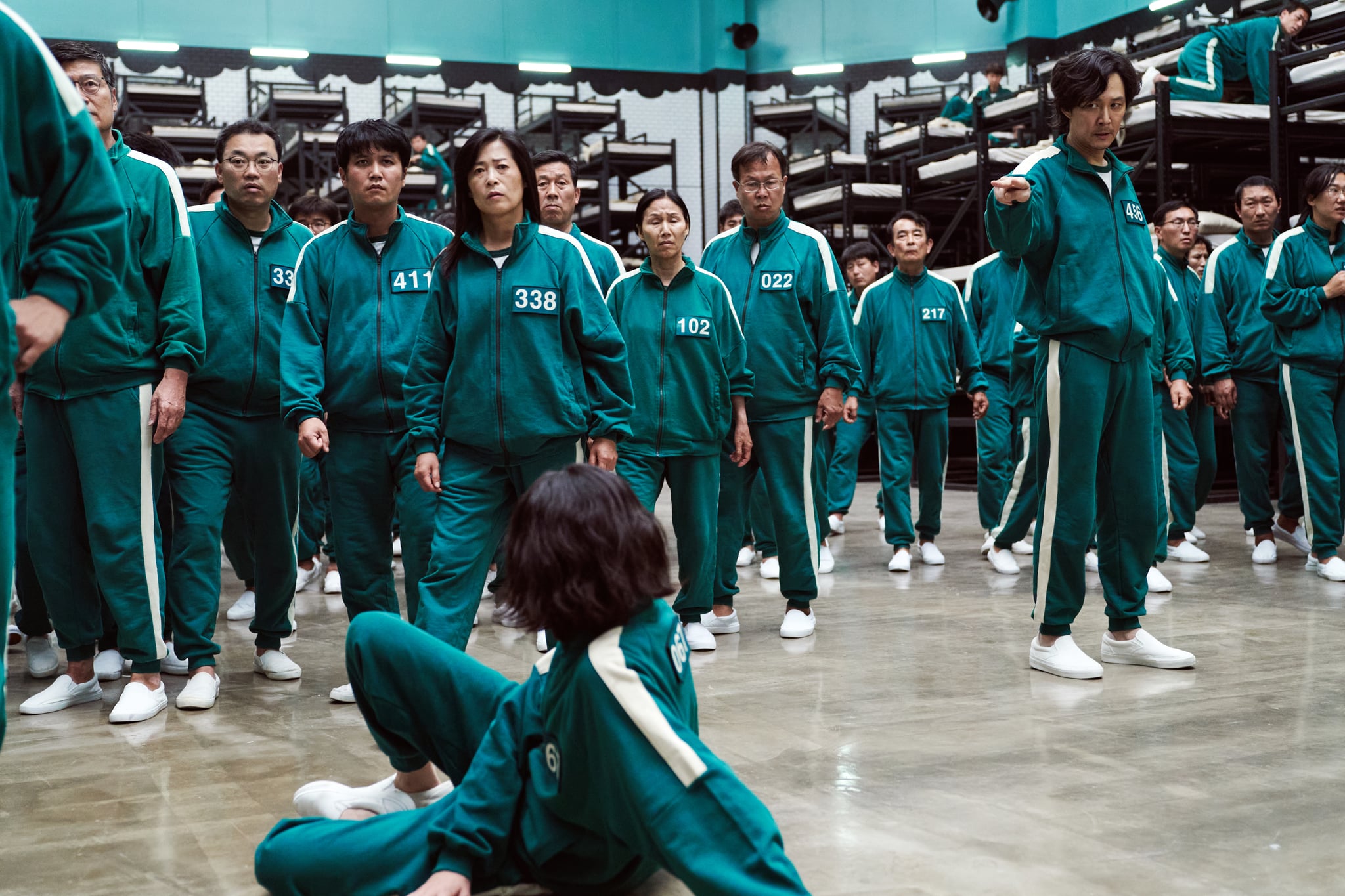 Image Source: Netflix
If you've somehow managed to miss out on the global phenomenon of Squid Game, (a major feat unto itself considering that 111 million people in 90 different countries watched), the escapist dystopia is now Netflix's biggest show ever.
The ultraviolent South Korean import has been embraced so deeply by fans that in the two months since its premiere, the cultural ripples it has made worldwide are better described as a rogue wave. It's everywhere. Halloween 2021 was gleefully flooded with green tracksuits and pink boiler suits, TikTok is full of Squid Game makeup tutorials, everyone is patiently stirring sugar into dalgona, and the iconic white sneakers that the 'Squid Game' players wear are seeing a massive resurgence.
The white, canvas shoes worn by the doomed players in the series are classic slip-On Vans sneakers. The American company introduced the shoes in 1977 under the more formal name "style #48" and have been producing them for almost five decades since. According to Sole Supplier, sales for the sneakers have skyrocketed 7,800 percent since the dystopian drama premiered on September 17.
The popularity of Squid Game is due, in part, to its wonderful visuals. The oversized Red Light, Green Light girl dressed innocently, but blasting bullets. The black masked, pink boiler-suited oppressor/guards moving like gun-wielding ants through candy-colored sets. Add to the list that chilling episode 7 image of a pile of blood-splattered white Vans left behind as contestants made their tragic final walk across the deceptively sturdy glass runway. There's something about the pile of normcore sneakers symbolizing the annihilation of innocents that sticks with viewers long after the finale. It haunts you.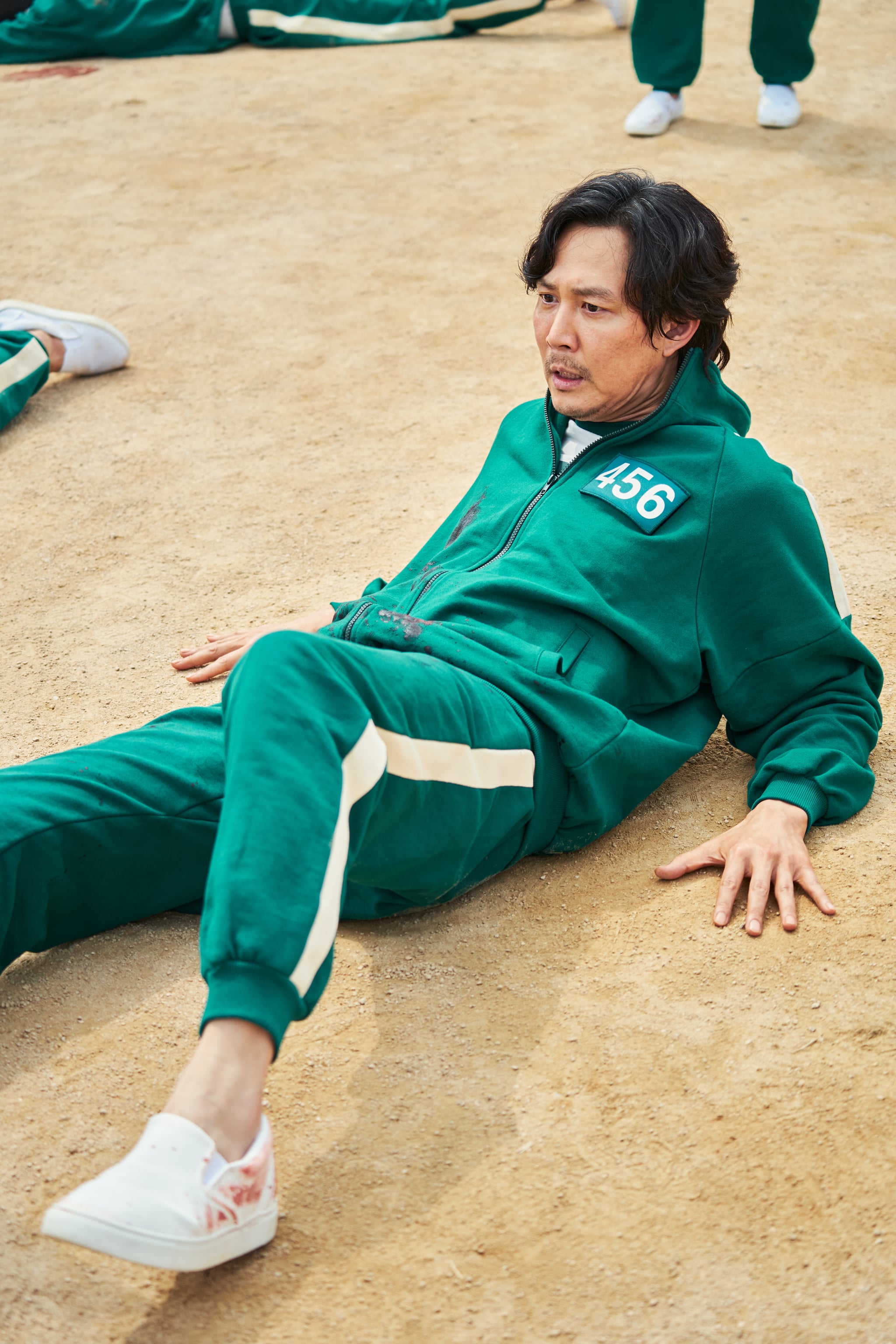 Image Source: Netflix

For their part, Vans has embraced the sudden spike in affection for their '77 classics. Go ahead: search "Squid Game" on the brand's site and you're instantly redirected to the iconic slip-on, already in the selected "true white" shade. The sneakers have overwhelmingly great reviews and hidden among the 5-star reviews are some winking, sweet-as-dalgona critiques: "These shoes are amazing! They helped me ace Red Light, Green Light and jump over the glass bridge with ease. Highly recommend!"
Hurry up and shop your own pair of Vans' classic slip-on sneakers here before they sell out . . . or before a mysterious stranger lurking in the subway challenges you at a game of ddakji. Whichever comes first. Good luck.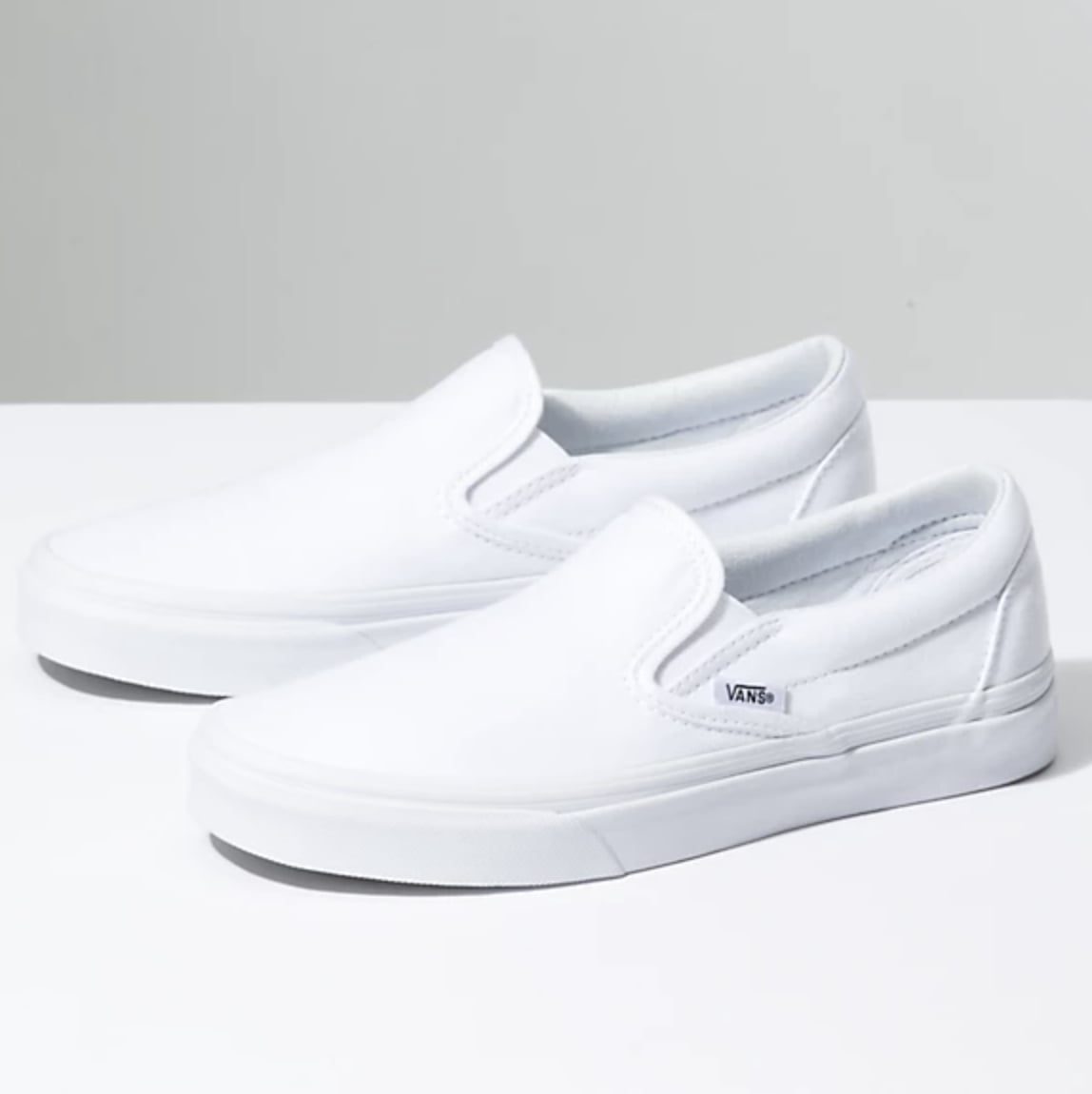 Vans Slip-On ($50)