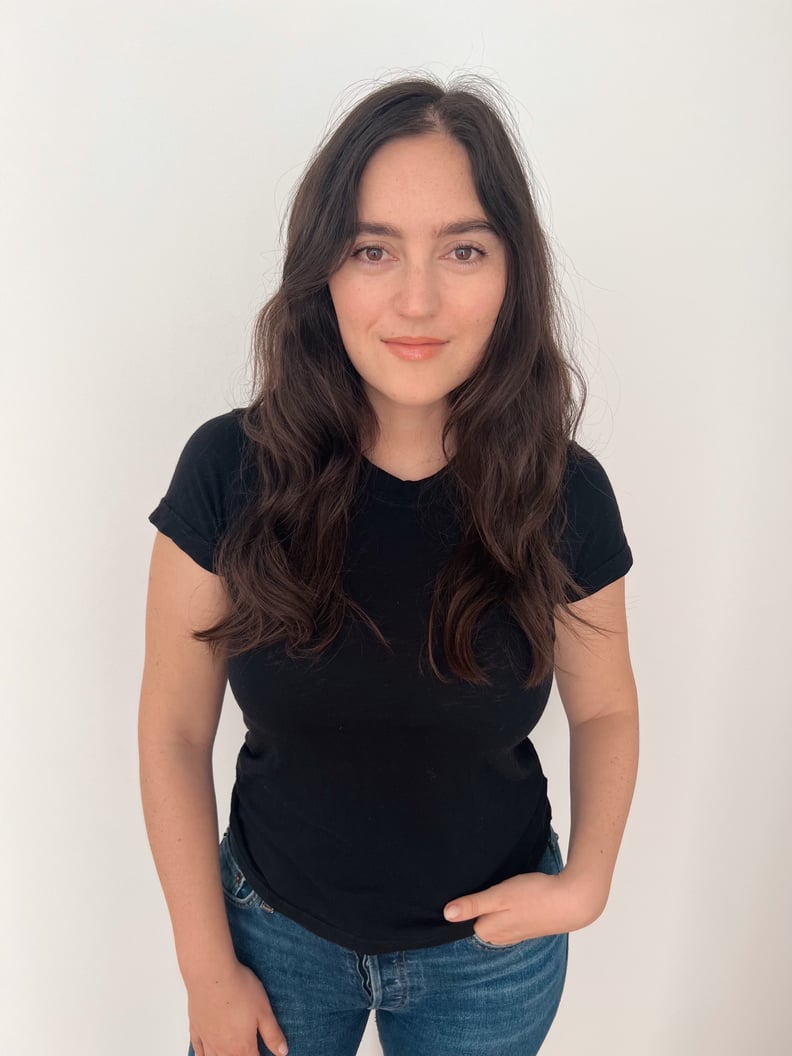 POPSUGAR Photography | India Yaffe
POPSUGAR Photography | India Yaffe
As POPSUGAR editors, we independently select and write about stuff we love and think you'll like too. If you buy a product we have recommended, we may receive affiliate commission, which in turn supports our work.
There's an art to casual dressing. The secret to looking pulled together — even if you're just wearing jeans and a T-shirt — is high-quality fit. When a piece fits well, it's a game-changer.
I've been a t-shirt fan since I can remember — they're essential to everyone's wardrobe, and I'm always shocked at how few people own quality t-shirts. I have a few requirements when it comes to my everyday style — and this Stateside Supima Slub Jersey Short Sleeve T-Shirt ($72) checks every single box.
It's the T-shirt you'll always reach for.
Now, I know what you're thinking: $72 is kind of expensive for a T-shirt. I thought so, too, at first. Here's the thing, though — if you invest in quality basics, they last. While it might seem costly upfront, it'll pay for itself with the amount of times you wear it. I've had this T-shirt for a long time, and it hasn't faded, shrunk, or fallen apart at all. And after all, even if a top is significantly less expensive, it's not really saving you much money if you never actually wear it.
Let's get to the good stuff. This T-shirt fits perfectly — it's loose and comfortable while still having shape to it. You don't feel like you're wearing a potato sack, but you're also not in a tight T-shirt. It flatters your figure without clinging to it for dear life. The sleeves are the perfect length, and the material is soft and comfortable. You can tuck it into a skirt or shorts or wear it loose with jeans. Basically, it's the T-shirt you'll always reach for. It comes in black, white, navy blue, light pink, and light blue and runs true to size (I have a small); if you want it to be looser, size up. If you're looking for a great basic you can wear every single day, pick up this Stateside T-shirt ASAP.