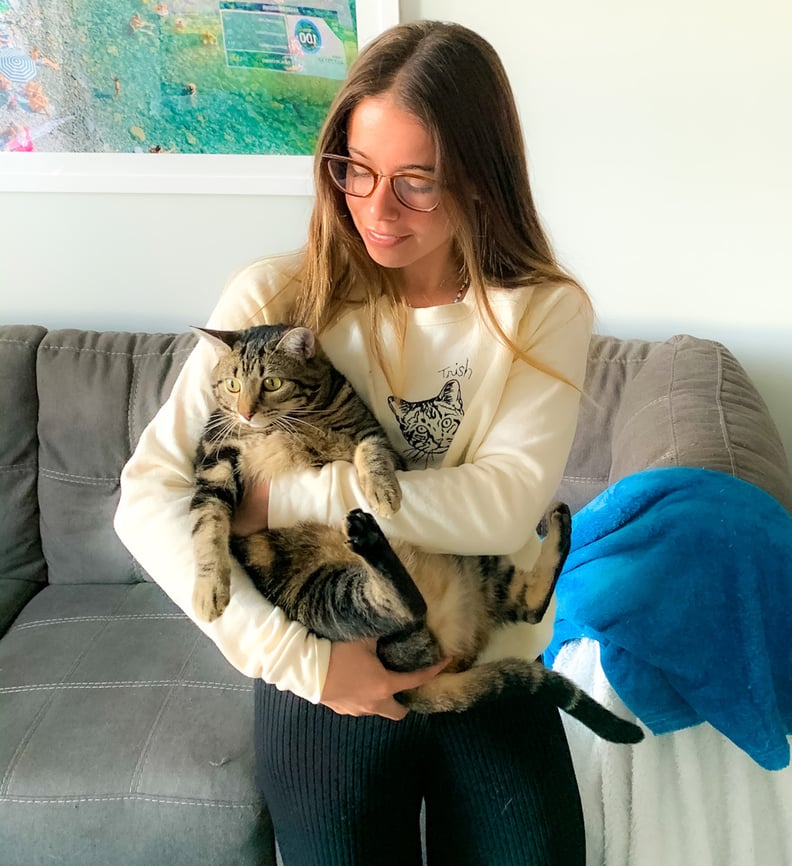 POPSUGAR Photography | Sarah Wasilak
As POPSUGAR editors, we independently select and write about stuff we love and think you'll like too. If you buy a product we have recommended, we may receive affiliate commission, which in turn supports our work.
The piece: Staud x C.Bonz Custom Unisex Pet Sweatshirt
The price: $195
Why I want it: I can't even tell you how this Staud sweatshirt warmed my heart the moment I unwrapped it from its packaging. If we're being honest, it made me shed an unexpected tear or two. Of course, I was blown away by the intricate stitching done by the teams at C.Bonz and Staud — the resemblance is uncanny to my cat Trish — but also by just seeing her sweet, innocent little face as interpreted by an artist on a sweatshirt for me! It felt special; like someone else could share in my love for my pet and how she's gotten me through the past months with her cuddles alone. I know I'm not the only one who feels like my cat is my coworker as I shelter in place. I can't be the only one talking out loud to my pet, letting her know I'm just hopping on a quick Zoom call or running to the kitchen to get more coffee.
The custom unisex sweatshirt, which retails for $195, is made by hand and takes three to four weeks to ship. After you purchase it, all you need to do is send in a photo of your pet and wait for the throwover, which also happens to be conveniently soft in its triblend jersey fabric, to arrive. I know what you're thinking: that price is a little steep to pay for loungewear, even if it is custom. But here are the facts: the sewers pay ridiculously close attention to detail, and, most importantly, 10 percent of sales go to Muddy Paws Rescue, a dog-fostering program based in NYC. If you're going in on a gift with a sibling or friend for Mother's Day, consider splitting this sweatshirt and sharing this post as a sneak peek to show Mom what's coming. I swear I haven't worn another hoodie since I tried on my Trish sweatshirt for the first time and scooped up my little "Baba" into my arms. I felt like I was getting two cat cuddles at once! It's possible I was even purring.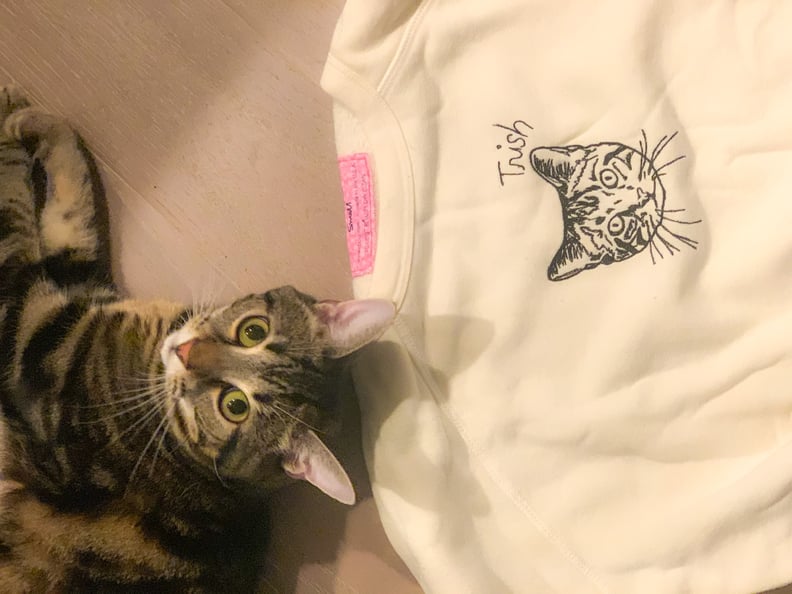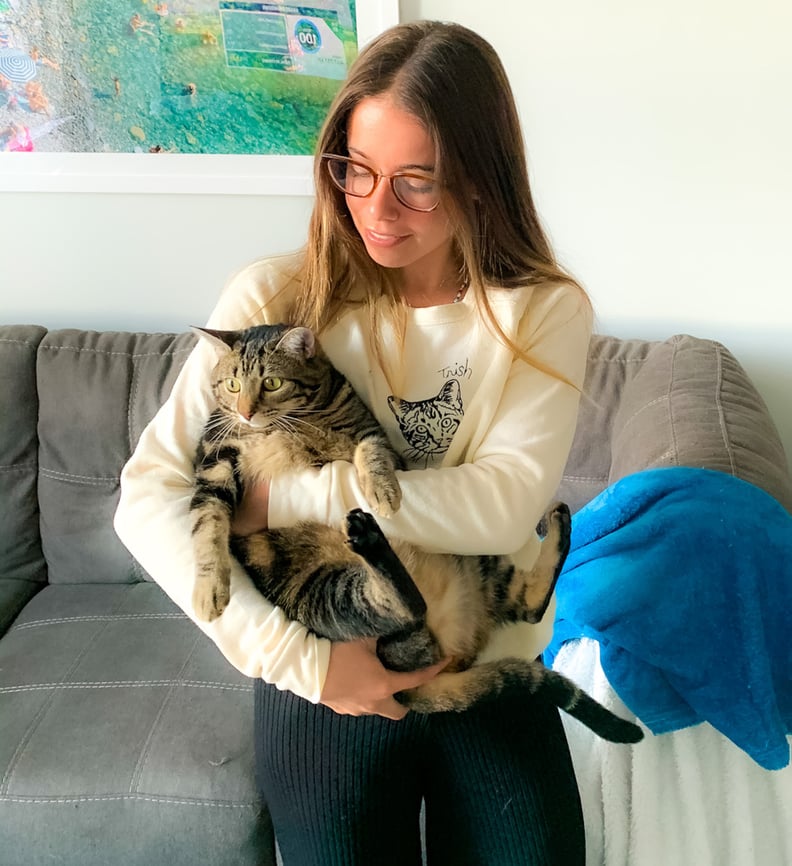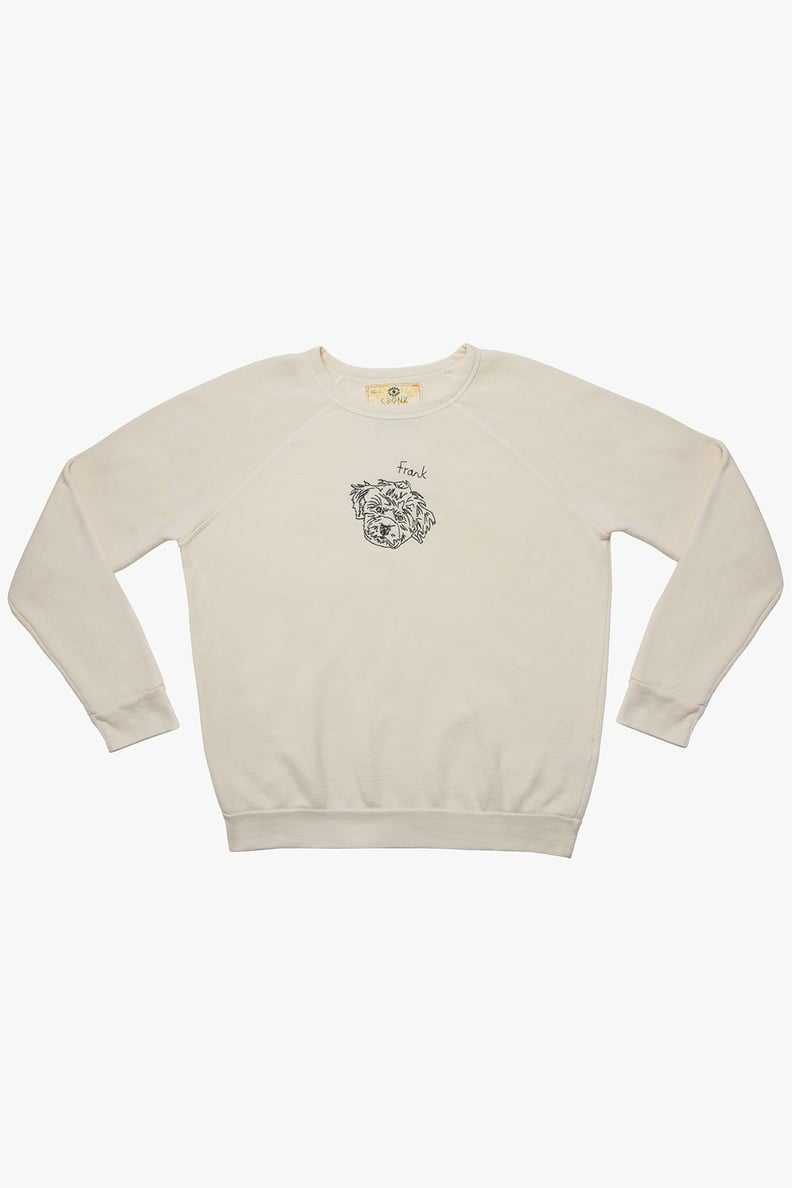 Staud Custom Sweatshirt in Cream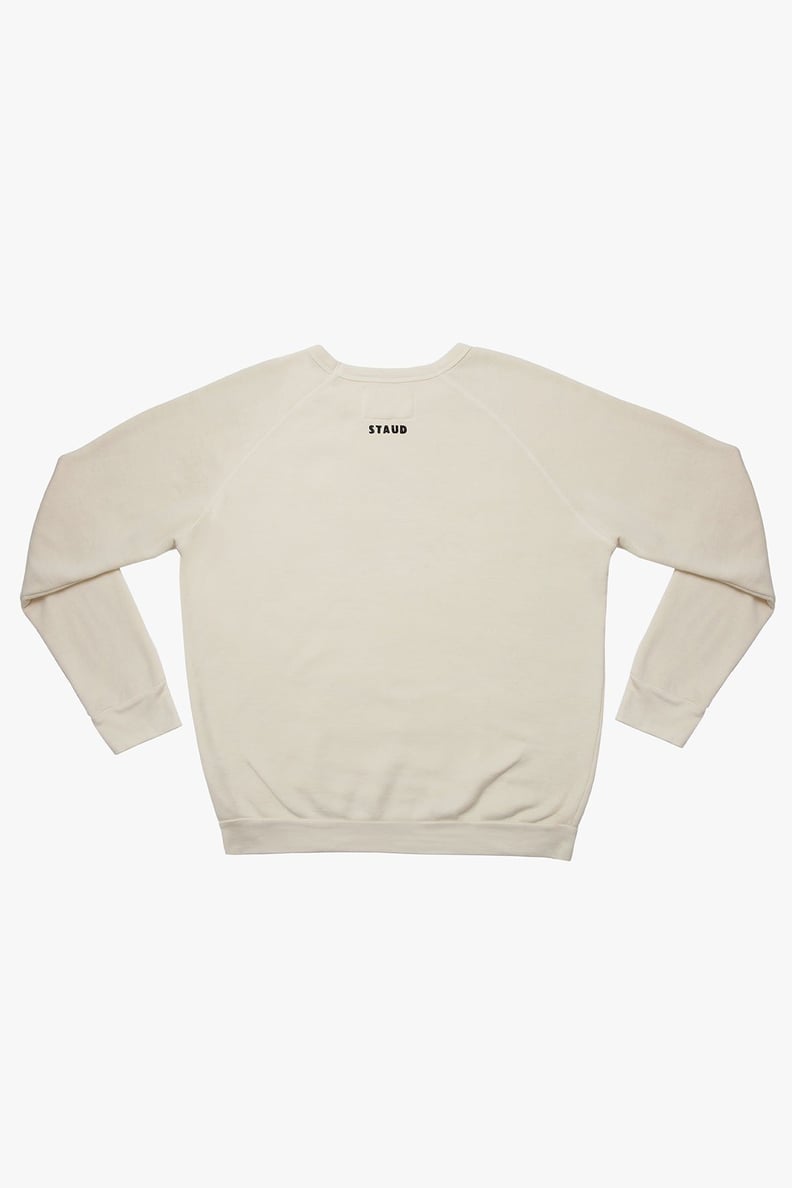 Staud Custom Sweatshirt in Cream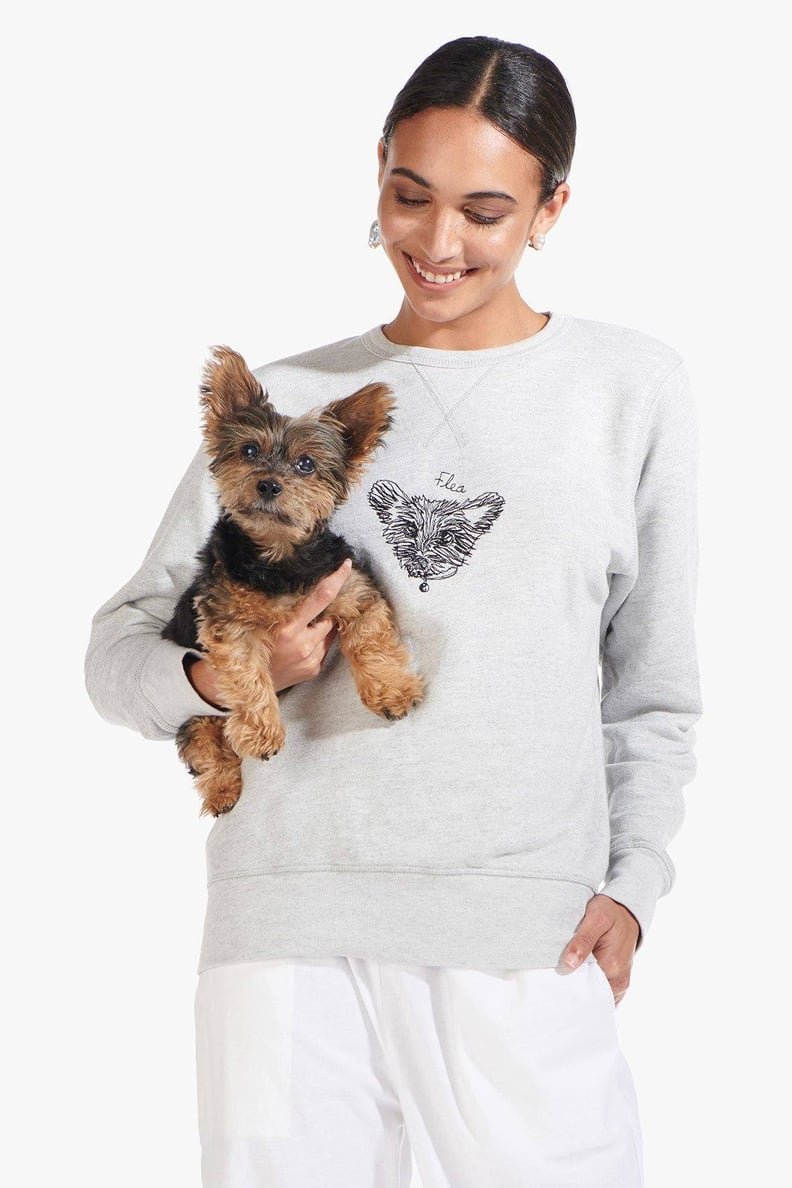 Staud Custom Sweatshirt in Gray