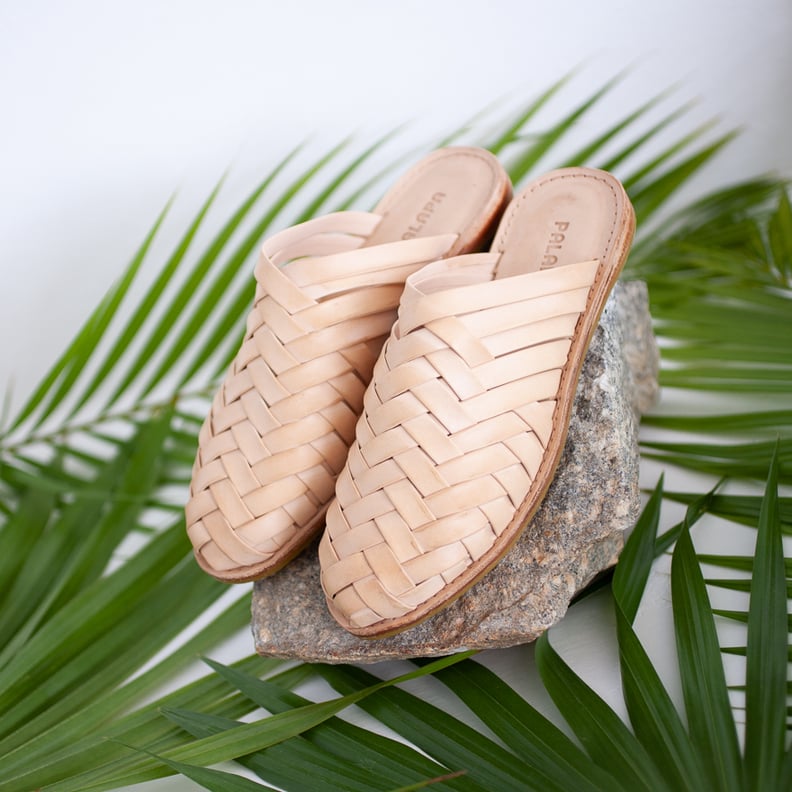 Palapa
Palapa
As POPSUGAR editors, we independently select and write about stuff we love and think you'll like too. If you buy a product we have recommended, we may receive affiliate commission, which in turn supports our work.
In big or small ways, we're all trying to do our part to make the world a little greener. And with more and more sustainable fashion brands hitting the market, it's getting a bit easier every day.
Now that the world is slowly starting to open up, and post-pandemic life is looking more exciting, there's no time like the present to share our favorite sustainable sandals that are stylish to be sure, but more important, contribute to a better planet Earth.
"Sustainable and ethical shopping starts with the importance of fresh fashion without compromising," Emily Landsman, founder of sustainable footwear brand Della Terra, told POPSUGAR. "Shoes can feel great on the foot, but you can also feel great about who makes them and where they came from."
Scroll through below to shop the sustainable sandals we're loving for summer, and prepare to be shook by what some of these pairs are actually made of!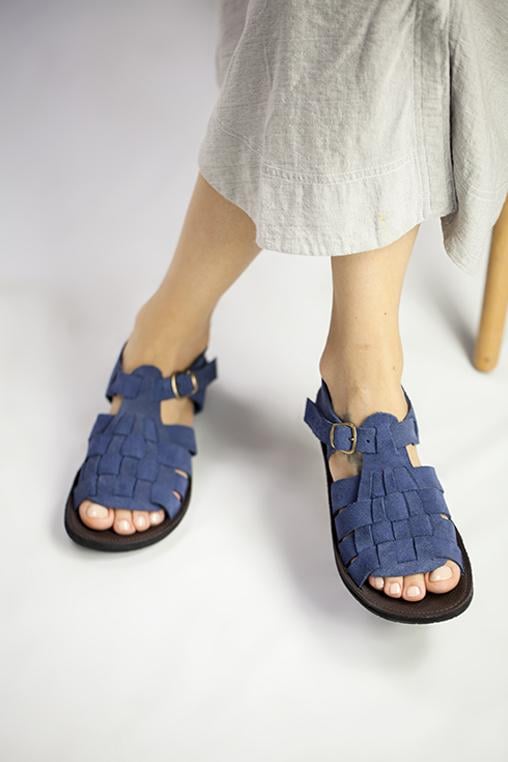 Fauna
This brand makes shopping sustainably easier and greener with its Fauna Ara Vera Suede Sandals ($129), crafted using leftover leather and recycled airplane tires for the soles (yes, you read that correctly). And we'd be remiss not to mention how this style goes with just about everything.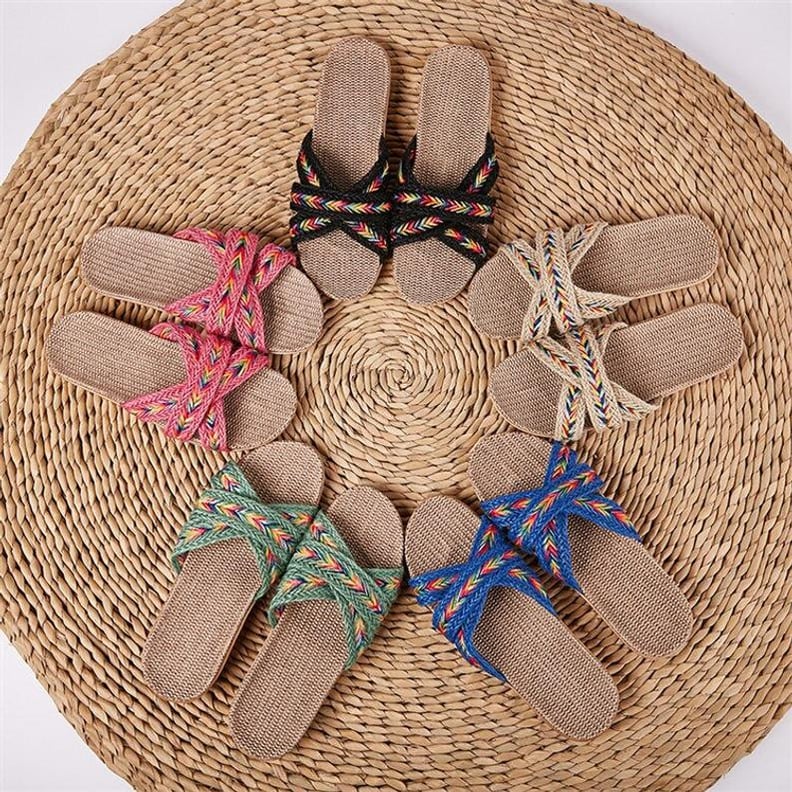 Handmade Love
With a small but mighty team of three hailing out of Uttar Pradesh, India, this label quickly convinced us that we need these Handmade Love Multi-Color Linen Slippers ($30), which add a pop of color to any WFH look.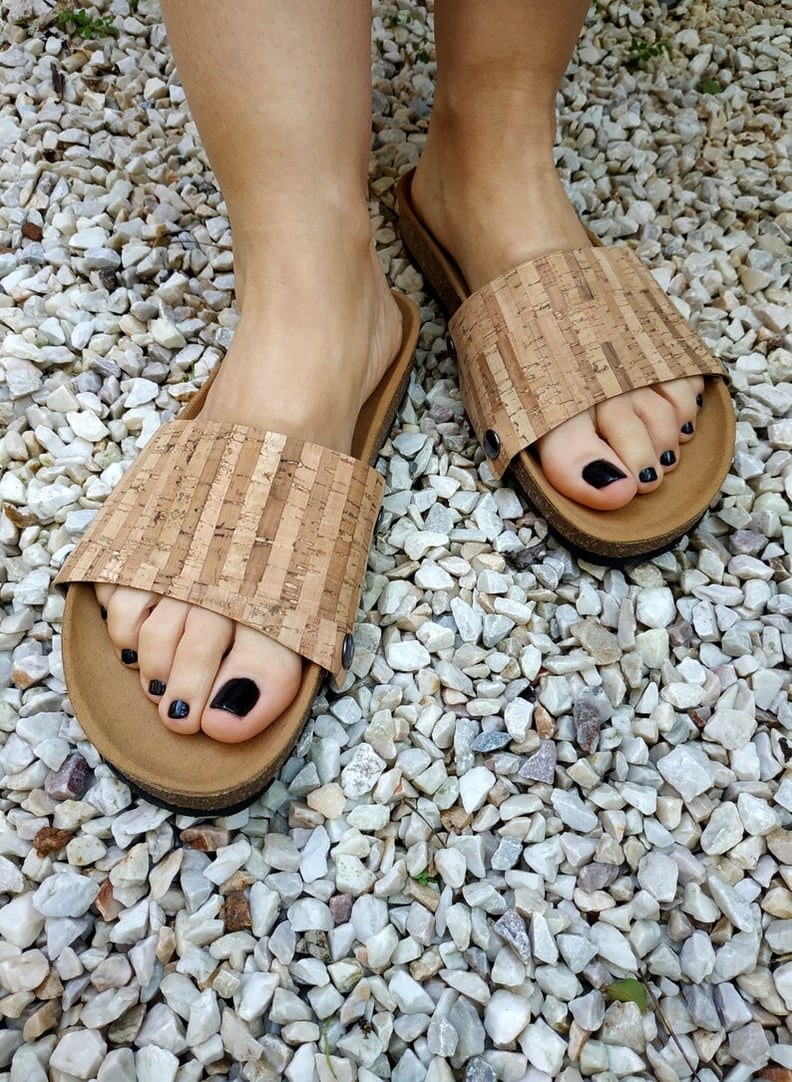 Eating +he Goober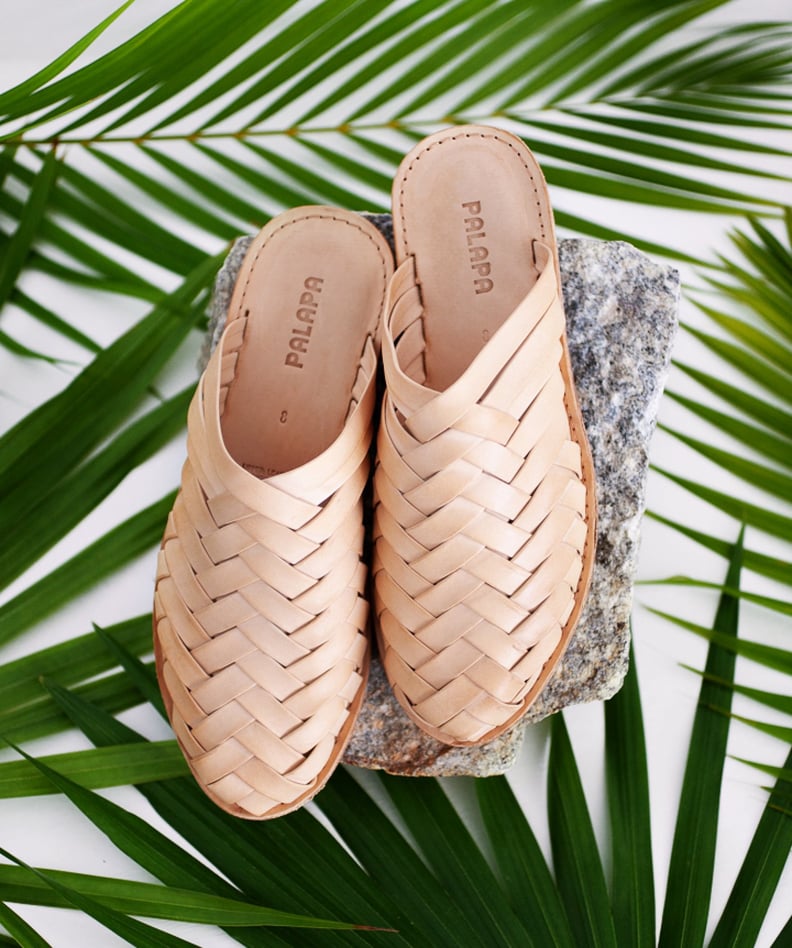 Palapa
Sustainably made in Mexico, Palapa sandals are unique yet timeless. Case in point: This Palapa Comala: The Mule ($150), handwoven by local female artisans and made for the woman on the go.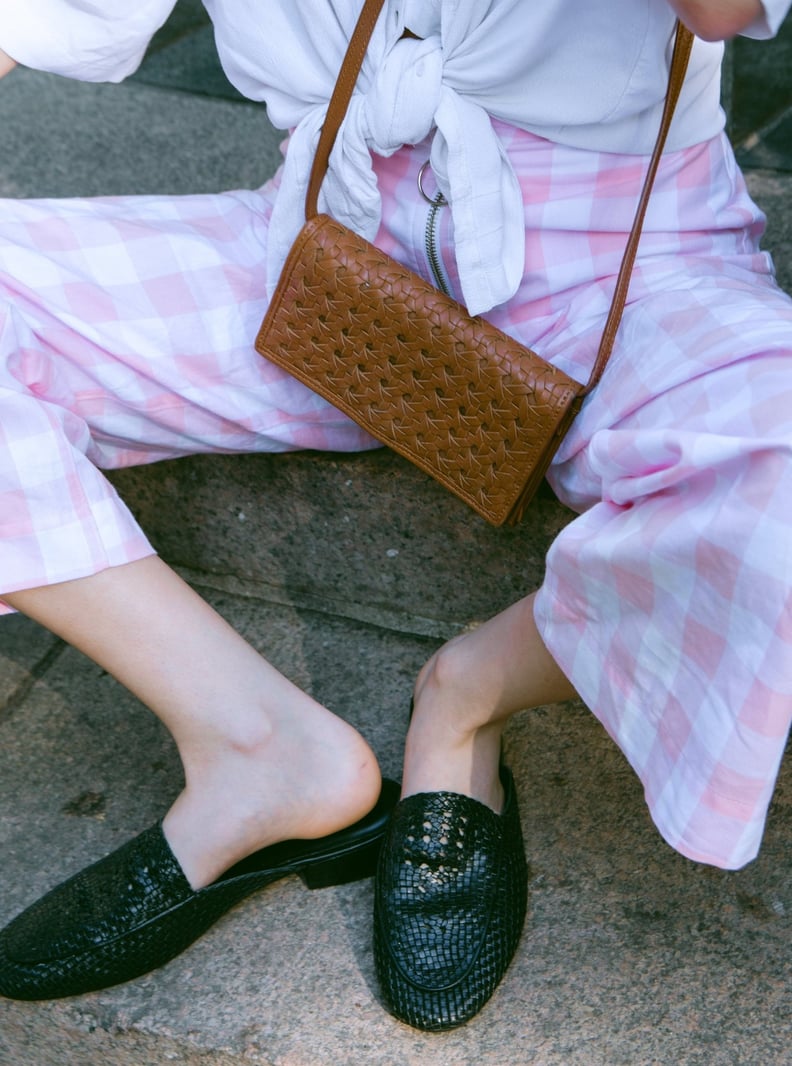 Salt + Umber
Salt + Umber is a woman-owned brand with style, sustainability, and female entrepreneurship at the forefront of its values. A modern take on the classic loafer, this Salt + Umber Positano Loafer ($119) is the perfect finishing touch to any look.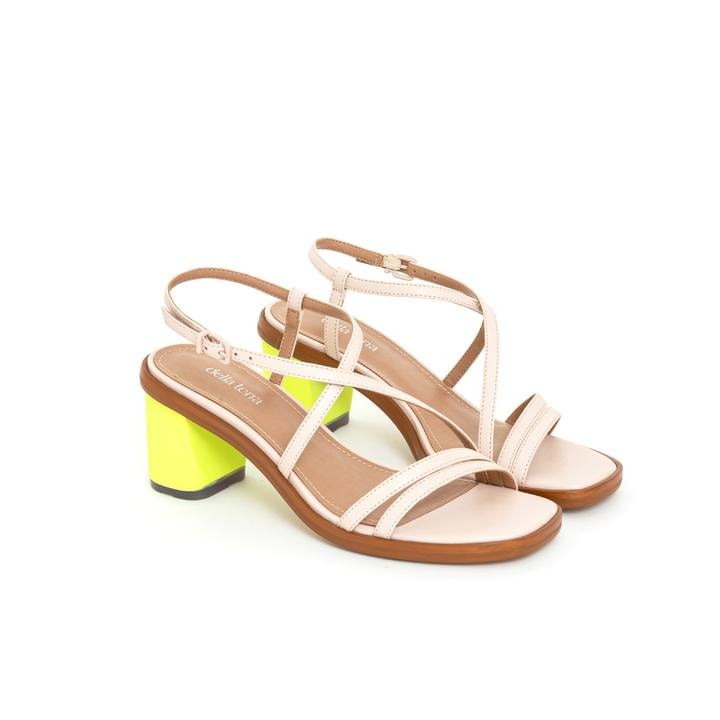 Della Terra
After recovering from COVID-19, Della Terra founder and tenured shoe designer Emily Landsman was inspired to design the Della Terra Cassia ($294) — among many other chic styles — as a means of bridging the gap between our current WFH shoes (aka slippers) and a fun going-out shoe. Bonus: Della Terra is PETA-approved and plants one tree for every pair sold.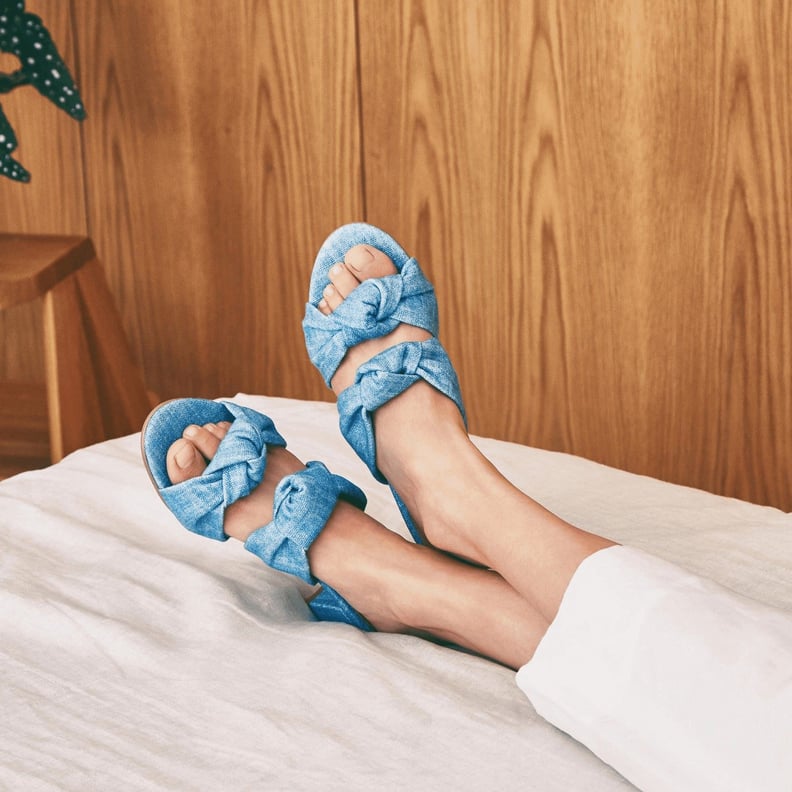 NAE Vegan Shoes
NAE (an acronym for "No Animal Exploitation") is a vegan Portuguese shoe brand that boasts an array of women's and men's shoes that are not only stylish, but ethically, sustainably, and locally made. And we can't help but obsess over these denim NAE Vegan Shoes Jackie Blue Block Heel Vegan Sandals ($119). So cute!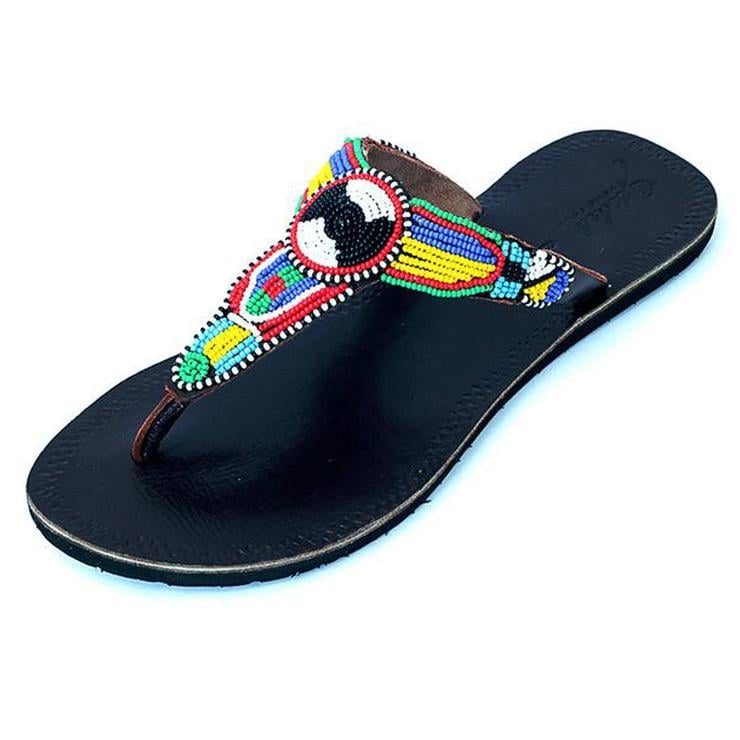 Swahili Coast
From face masks and home goods to tote bags and sandals, Swahili Coast does it all. We're eyeing these hand-beaded Swahili Coast Thong Sandals in Serengeti Multi ($59, originally $114), made using traditional East African craftsmanship techniques.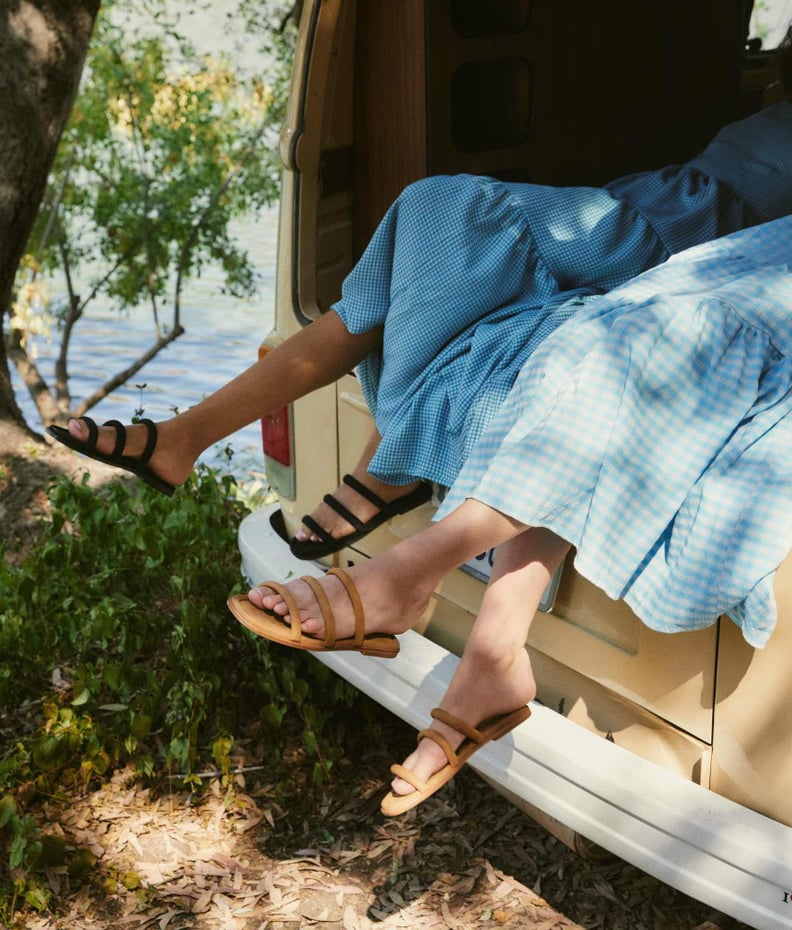 Christy Dawn
Handmade in Los Angeles with sustainably-sourced upcycled leather, Christy Dawn's vintage-inspired shoes are timeless and made to last. Feast your eyes on the Christy Dawn The Monroe Sandal ($238).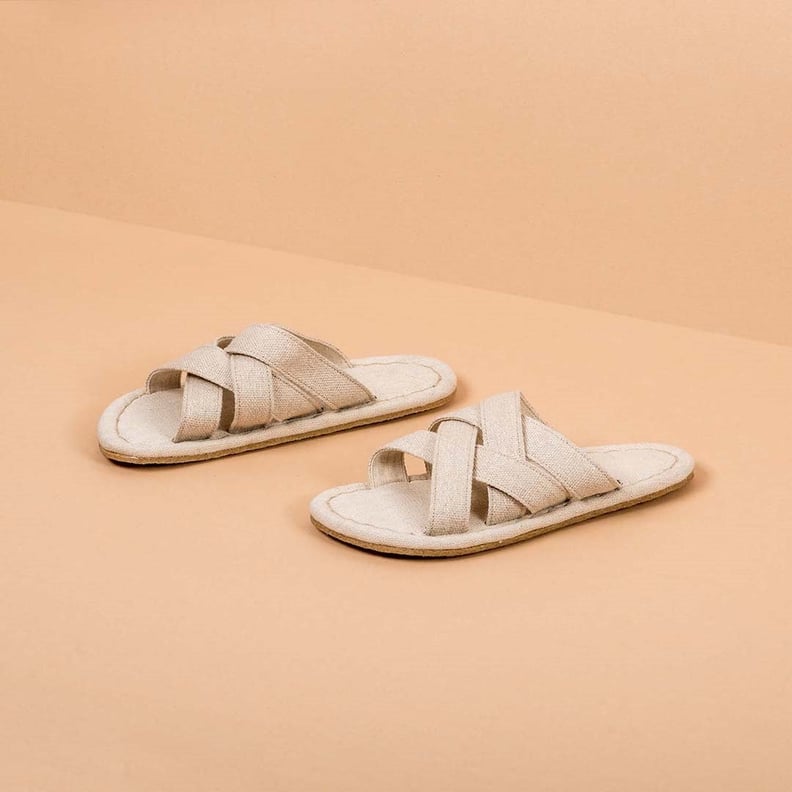 Rawganique
Known as the "unicorn of clothing," Rawganique has designed eco-friendly pieces since 1997. Created by two off-the-grid homesteaders on Denman Island in British Columbia, these Rawganique Hemp Crossover Huarache Sandals ($79) are the ideal indoor-outdoor shoe.