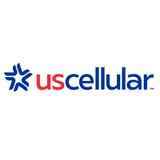 Fairness and transparency are important factors to consider whether you're shopping for new clothes or looking for no hidden requirements from a wireless carrier. We've partnered with UScellular to help you stop settling and expect more from the brands you support.
With sustainability top of mind for many shoppers these days, myself included, buying clothes is about so much more than looking at the fabric composition (although that's a great start). True sustainability also means refusing to take anything at face value and diving in to truly do the research for yourself to make sure you're supporting a company that's doing good.
Think about it this way: when you purchase a pair of jeans, you're also buying into the company's practices. And I don't know about you, but if I'm already taking the time to research the fit and customer reviews to make sure I'll love my new jeans for years to come, I may as well research the company's stance on environmental and social issues, too, to make sure they align with my own.
In this handy guide, we're bringing you a checklist of sorts to reference the next time you do some online shopping. From responsibly sourced textiles and shipping materials to fair working conditions and wages, here are the factors to look into to make sure a clothing company is doing its part to make a positive impact and create a more sustainable future for people and the planet. After all, with the way 2020 has gone, it's time to stop settling and to expect the brands we support to be more transparent and do more.