Target Dearfoams Maci Slippers Review
I Bought These Slippers on a Random Trip to Target, and It Turns Out They're My Best Purchase Yet
As POPSUGAR editors, we independently select and write about stuff we love and think you'll like too. If you buy a product we have recommended, we may receive affiliate commission, which in turn supports our work.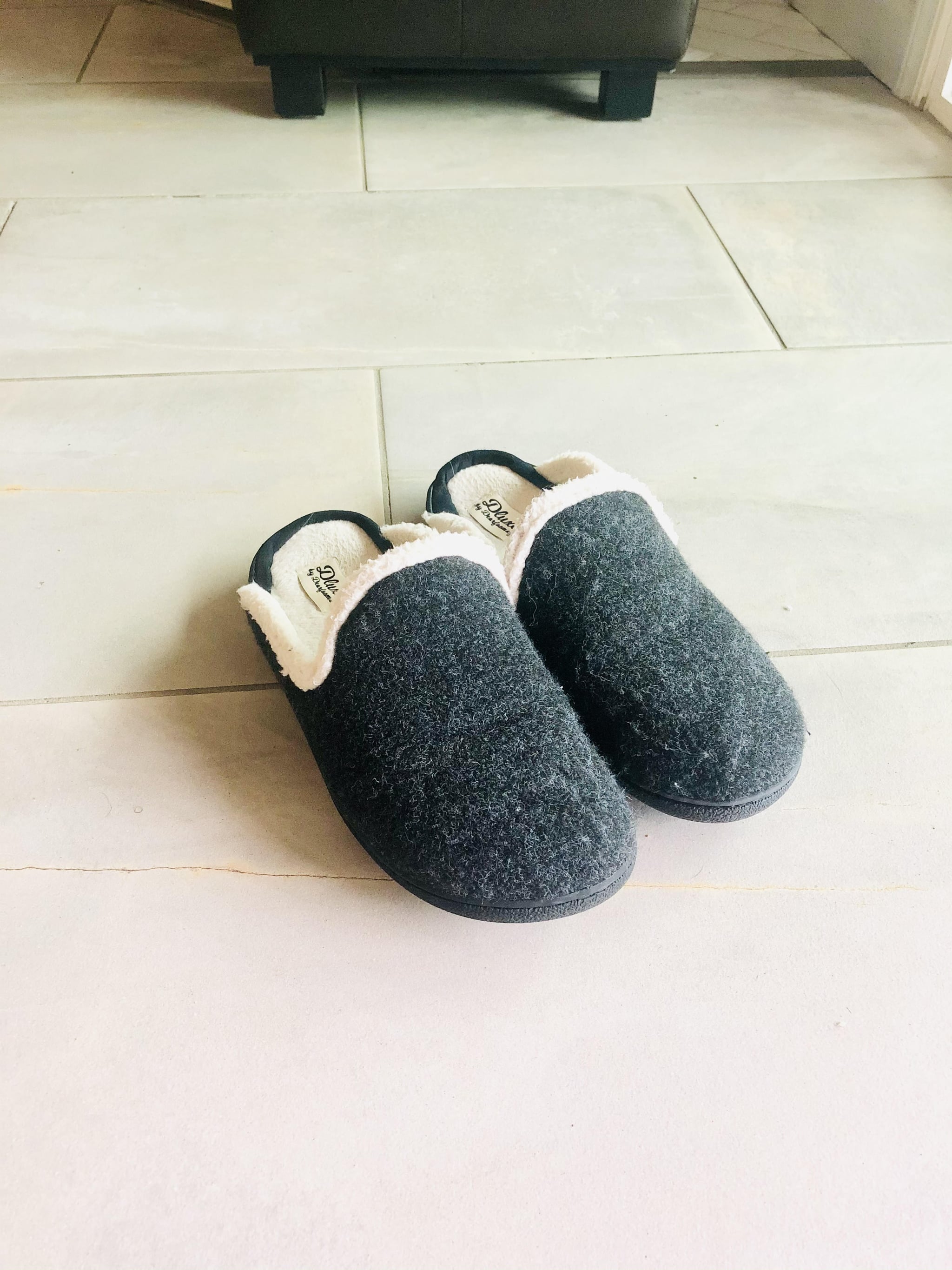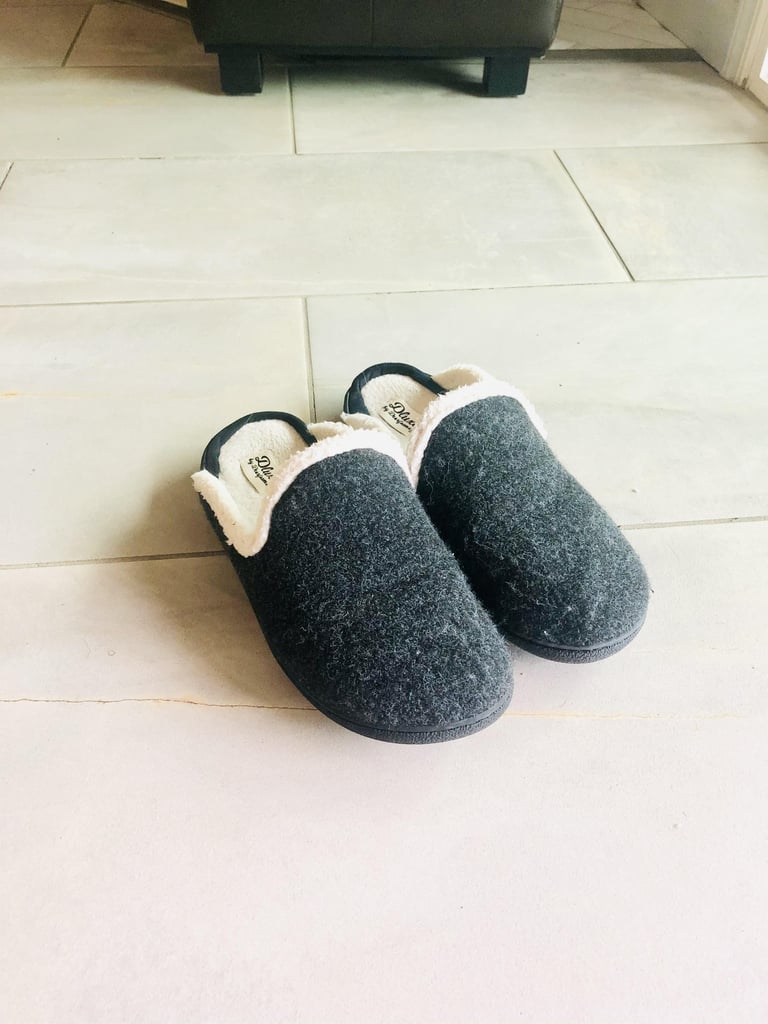 After working from home for the past nine-ish months (who's counting?), I, like many others, have placed a lot of importance on comfort. The days of throwing on an old T-shirt, worn-out leggings, and a pair of socks are behind me (probably for the best). Now, I wear legitimate loungewear sets around my house with slippers to match.
While I've tried many slippers in my day, it wasn't until a recent trip to Target that I stumbled upon my favorite slippers: The Dluxe by Dearfoams Maci Slippers ($15), and you bet I'm wearing them as I write this (and probably as you read this, too).
To get an idea for my shoe style, I enjoy the basics — Birkenstocks, Tevas, a nice white slip-on sneaker, and the occasional pair of UGGs — so when I saw these simple, cozy-looking slips, I knew I had to have them. A straightforward design, a warm microwool exterior that comes in black or gray (I have black, for reference), with a sole that's made for the occasional walk to the mailbox — they were exactly what I was looking for. However, what I wasn't expecting was how comfortable these slippers would be. For $15, the gel-infused memory insoles feel like luxury, and they're just as comfortable with or without a pair of socks on — no sweaty feet for me! While the shearling lining on the inside is white, you can throw them in the wash whenever they start to get dirty (yup, they're machine washable!).
If you're in the market for a new pair of house shoes that are easy to take care of, ultra comfortable, and won't be a huge loss money wise if your dog chews them up, I highly recommend giving The Dluxe by Dearfoams Maci Slippers a try — you won't regret it!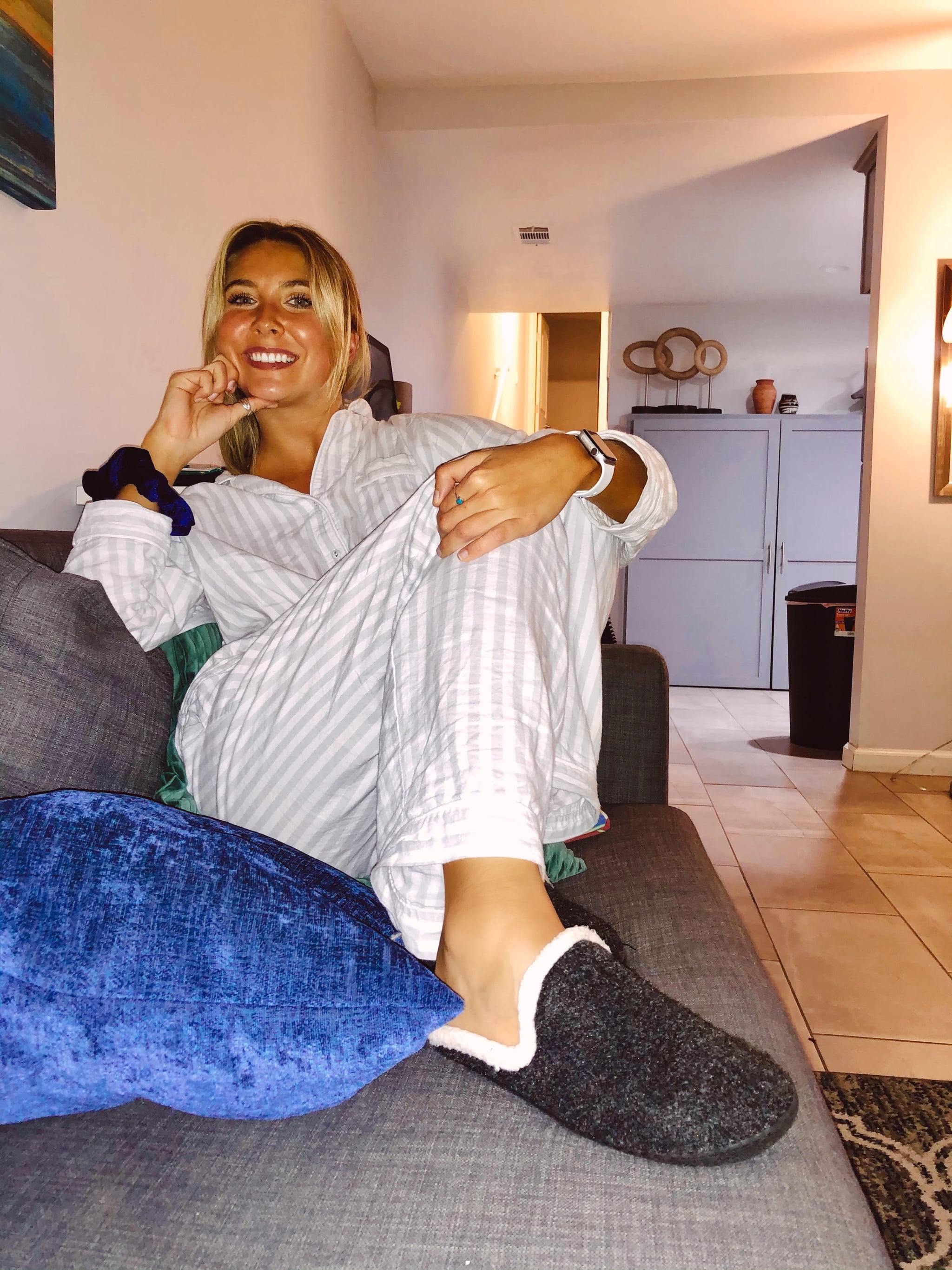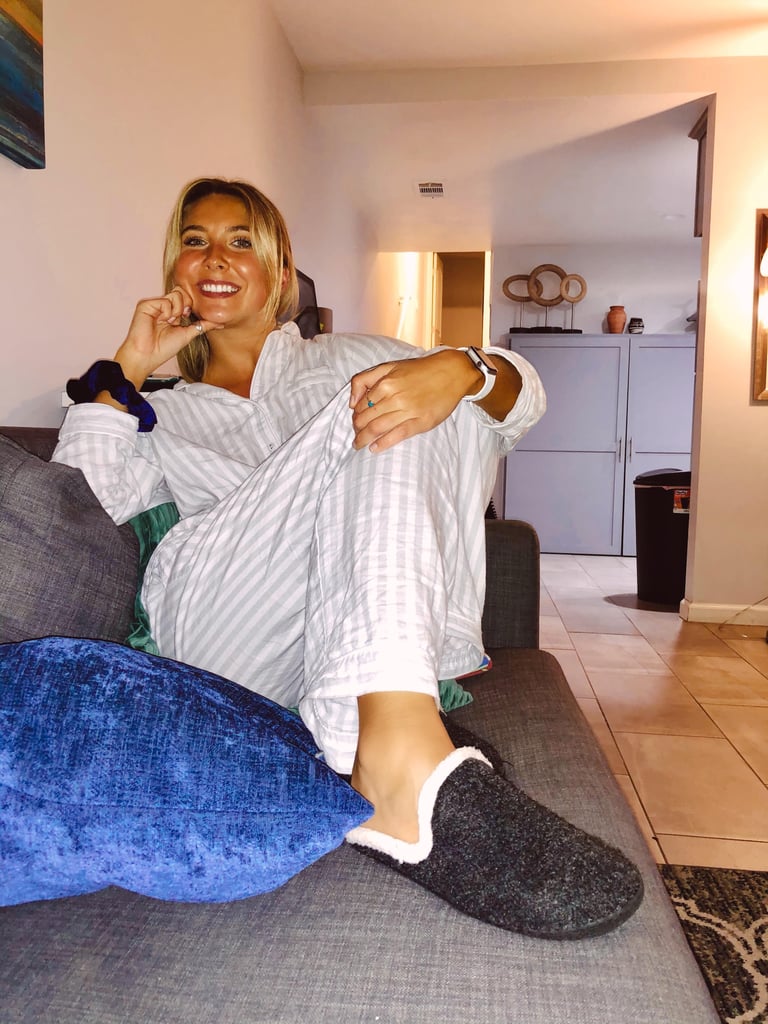 Image Source: POPSUGAR Photography / Haley Lyndes