If Timothée Chalamet has been dominating your Instagram feeds, you're not alone. Since his breakout role in 2017's Call Me by Your Name, which earned him a best actor Oscar nomination at just 22 years old, he's skyrocketed to fame. But, it's not just his talent that has garnered him a huge fandom, it's his impeccable style, too. While we all know how amazing his red carpet style is (he did make an Eiffel Tower keychain go viral), we wanted to take a moment to call out his street style. With his newly released film Little Women getting a lot of buzz, it's only natural that we have Timothée on our brains, and we figured it's time to take a look back at some of our favorite style moments.
When Timothée isn't stealing hearts in a fuschia Stella McCartney suit or a sequined Louis Vuitton hoodie on the red carpet, chances are you can find him in a more casual yet equally as eye-catching outfit. His street style has consisted of everything from a pair of embroidered joggers with a crewneck sweater to a grunge-inspired t-shirt and plaid shirt combination with a pair of pink Golf Le Fleur sneakers. Keep reading to see some of our favorite moments ahead.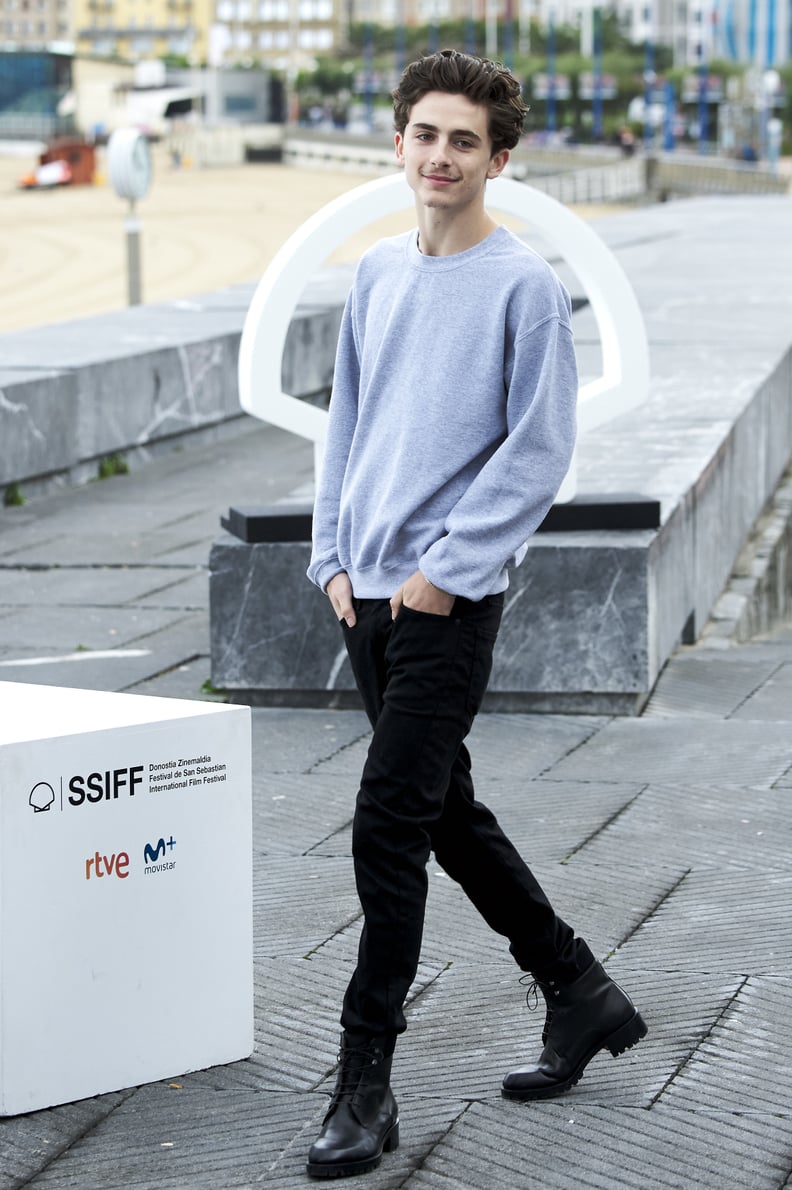 He somehow made the combination of a simple gray sweater and combat boots look like the best outfit idea ever.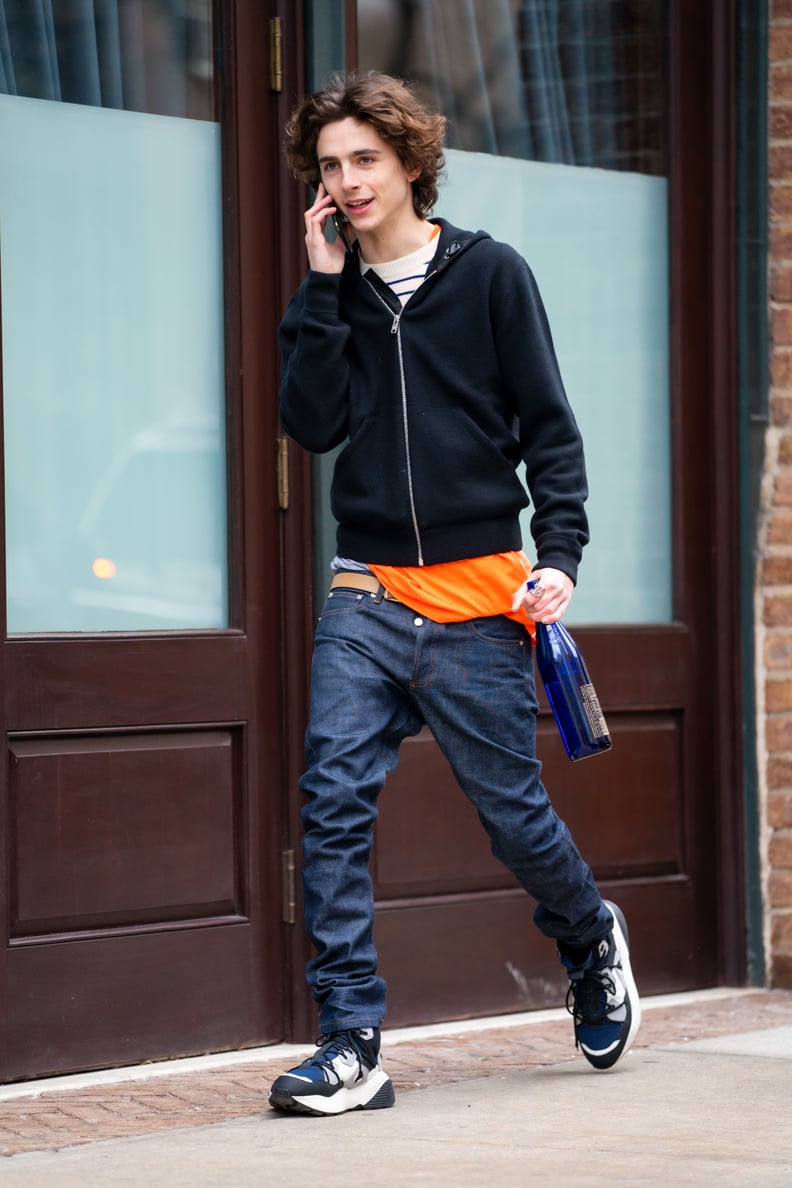 Keeping it casual in a black hoodie, orange tee, jeans, and chunky sneakers. (Oh, and a bottle of water.)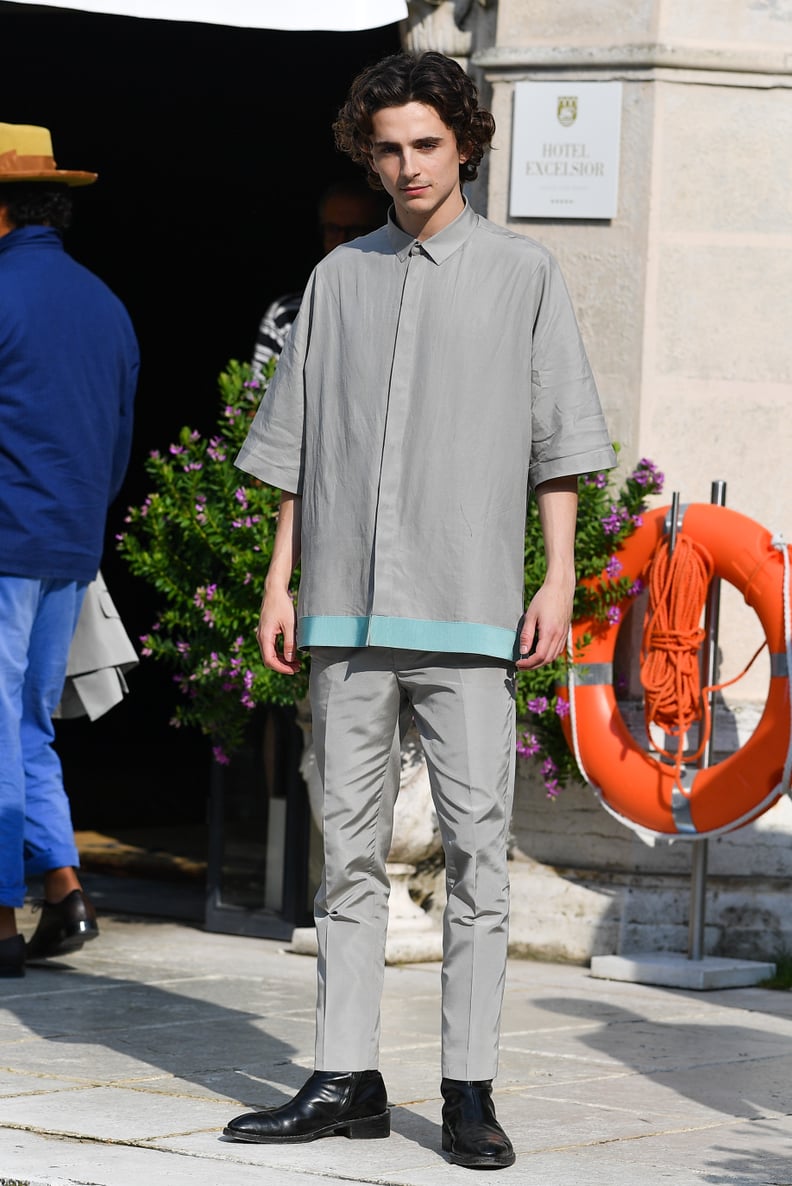 Smizing for the cameras in a gray button-down shirt with matching trousers by Haider Ackermann.
Hanging out in LA wearing an Off-White button-down, jeans, and white kicks.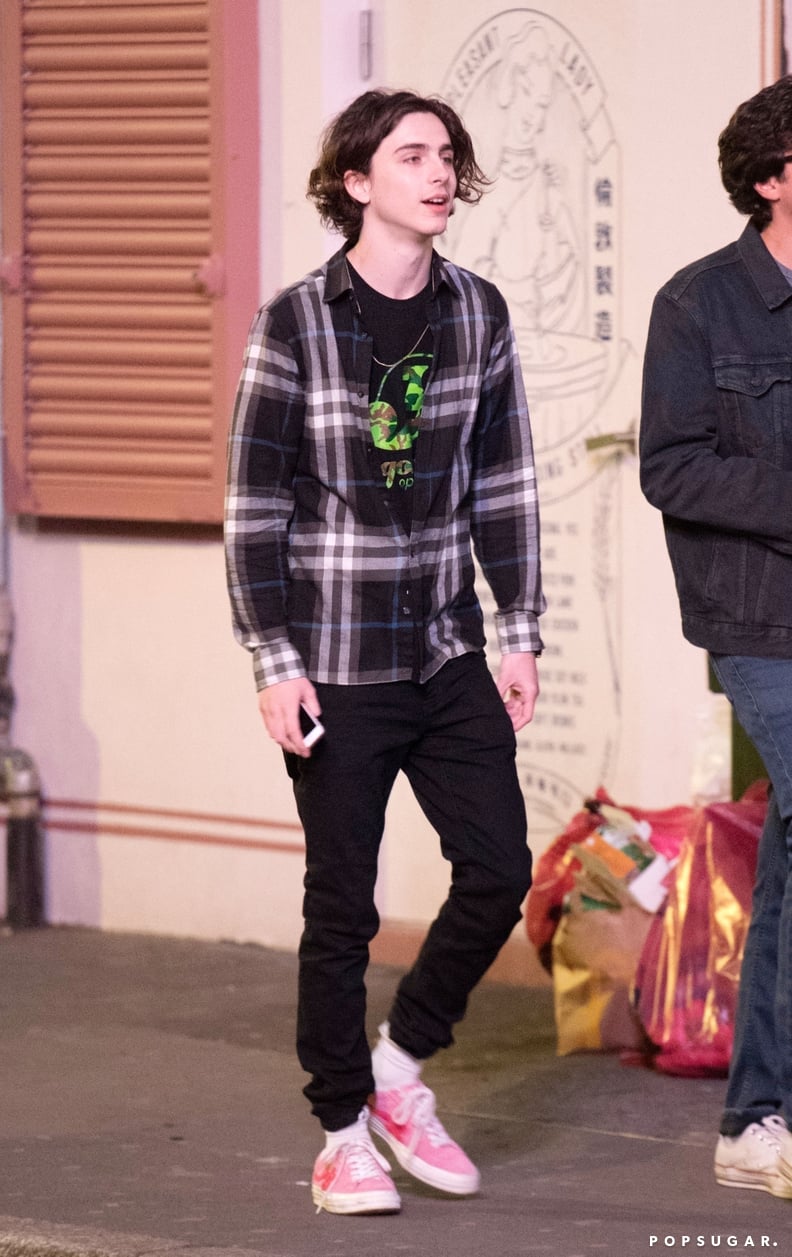 Bringing grunge back with a plaid shirt, tee, skinny jeans, and pink Golf Le Fleur x Converse sneakers.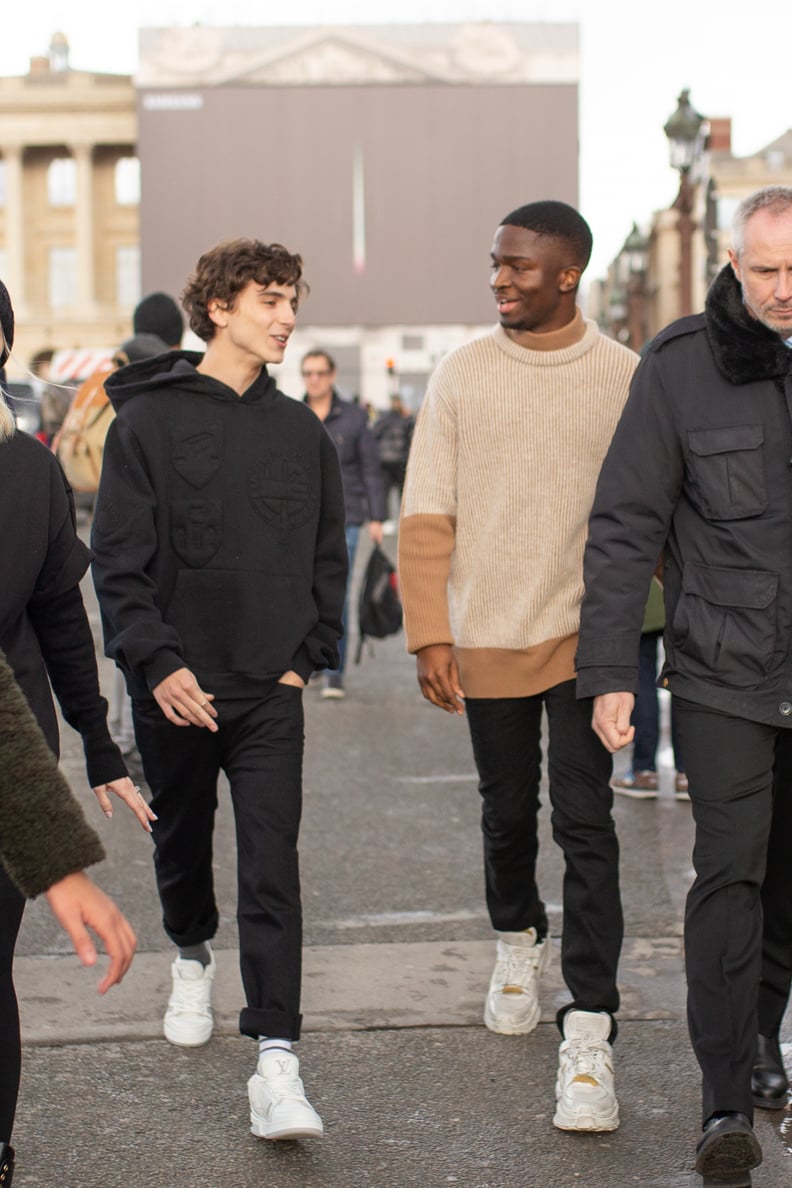 Chatting with a friend wearing a black Louis Vuitton hoodie, pants, and sneakers.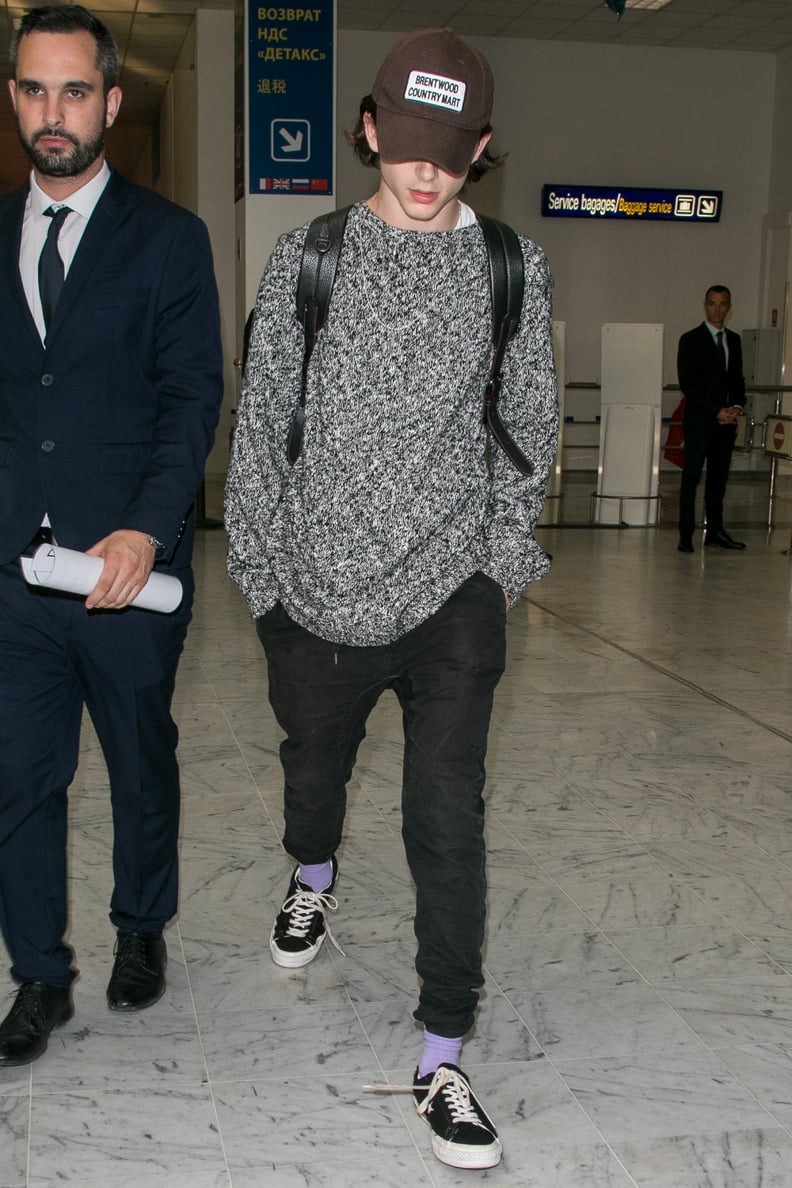 Keeping his airport style casual in a gray sweater, a dad hat, purple socks, and sneakers.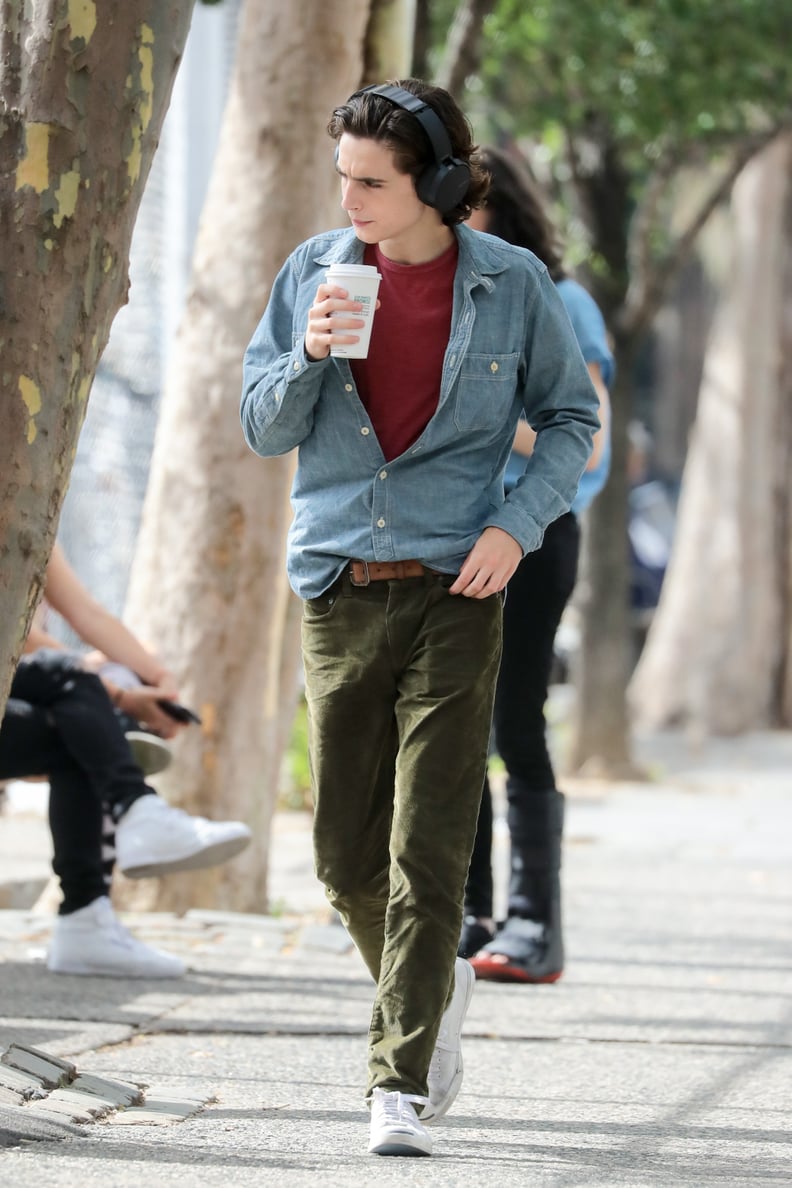 Listening to some tunes in corduroy pants, a red t-shirt, and chambray shirt on top.