Time to Shop! Tracy Reese Has a New Collection at Anthropologie, and It's So Dreamy
As POPSUGAR editors, we independently select and write about stuff we love and think you'll like too. If you buy a product we have recommended, we may receive affiliate commission, which in turn supports our work.
A force in the fashion space for decades, designer Tracy Reese took a pause from designing in 2018 to revisit her production process and learn more about sustainability and manufacturing possibilities. It was something she knew she had to do. "We're faced with a lot of questions, and sustainability is a huge issue and I didn't want to continue in this industry if what I was producing was harmful to the planet or the people making the clothes and textiles," Reese explained during a launch event at Anthropologie for her new collection, Hope For Flowers. "So I had to press pause, and I was lucky." From there she began a new venture, Hope For Flowers by Tracy Reese, a pared-down collection of gorgeous, vibrant, ethically sourced prints that are truly one of a kind. While at Anthropologie for the launch of Hope For Flowers, I had an opportunity to speak with the excited Reese about the inspiration behind her line, as well as about her favorite picks.
"I'm a dress girl," she said when asked what some of her favorite pieces from the collection were. Whimsical green prints and romantic black-and-white dresses dominated the racks behind her as she spoke to an engaged audience about the line. And carrying Hope For Flowers at Anthropolgie was a no-brainer for Reese. "I have enjoyed a wonderful partnership with Anthropologie for more than 23 years — one of the longest and most gratifying of my career! My new brand Hope for Flowers by Tracy Reese speaks to causes that are very close to my heart and I am honored to share it with such an amazing and supportive partner," Reese said in a press release.
Ahead, check out some gorgeous photos of pieces from the collection and from her launch event, which was filled to the racks with fans.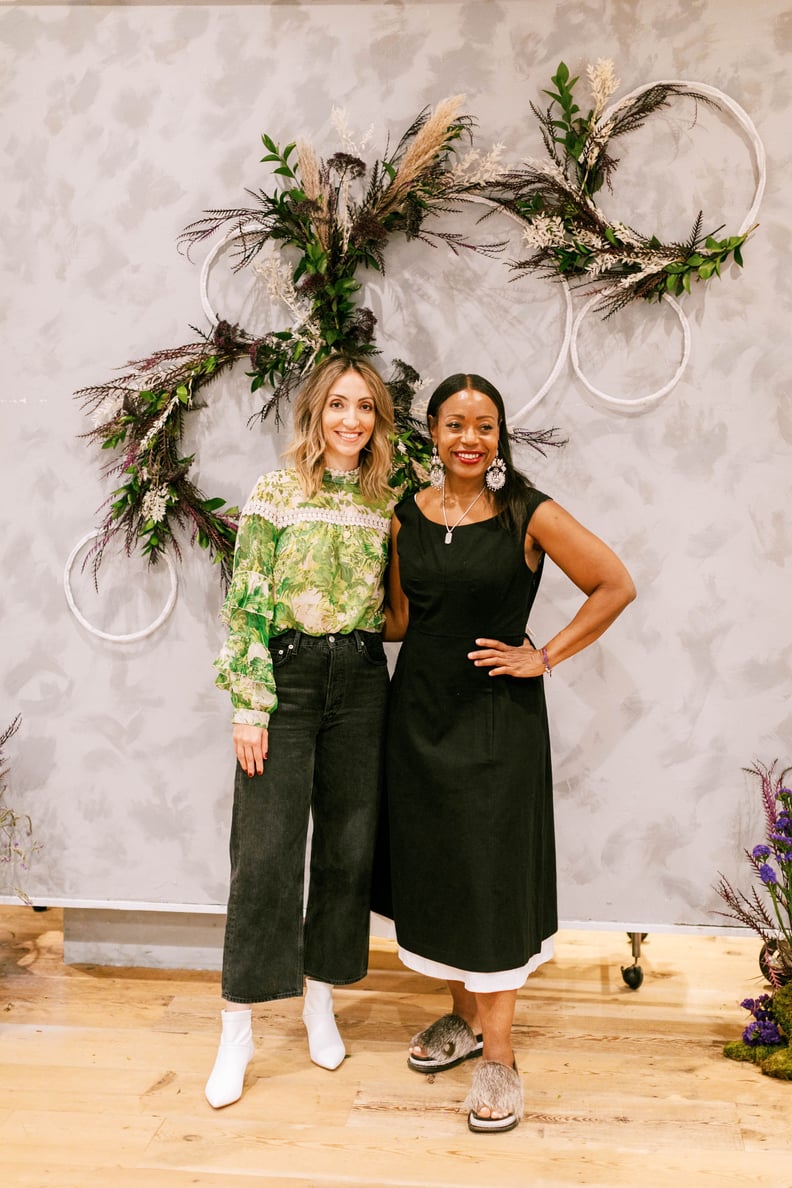 From the Hope For Flowers Launch Event
Me and designer Tracy Reese at Anthropologie for the launch of Hope For Flowers by Tracy Reese.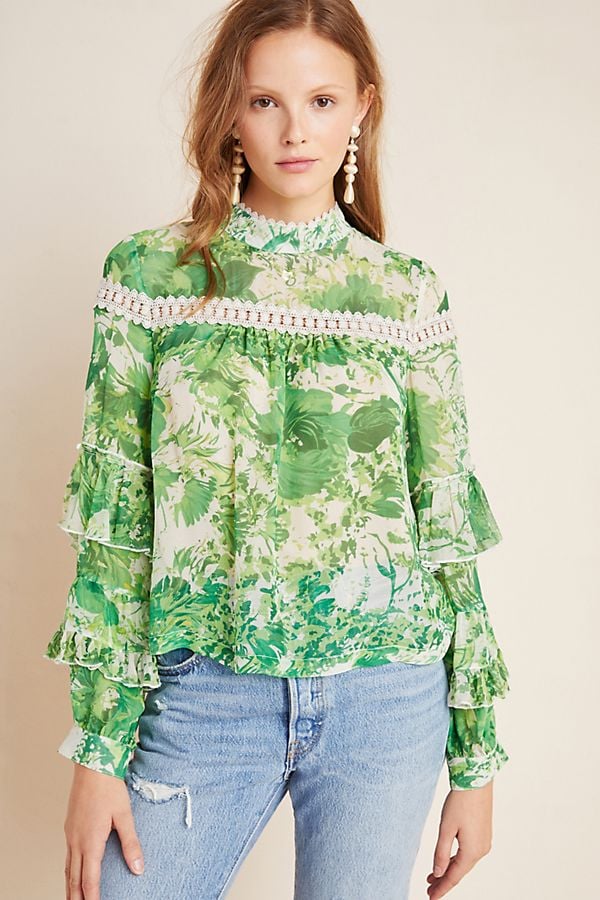 Angelina Ruffle-Sleeved Silk Peasant Blouse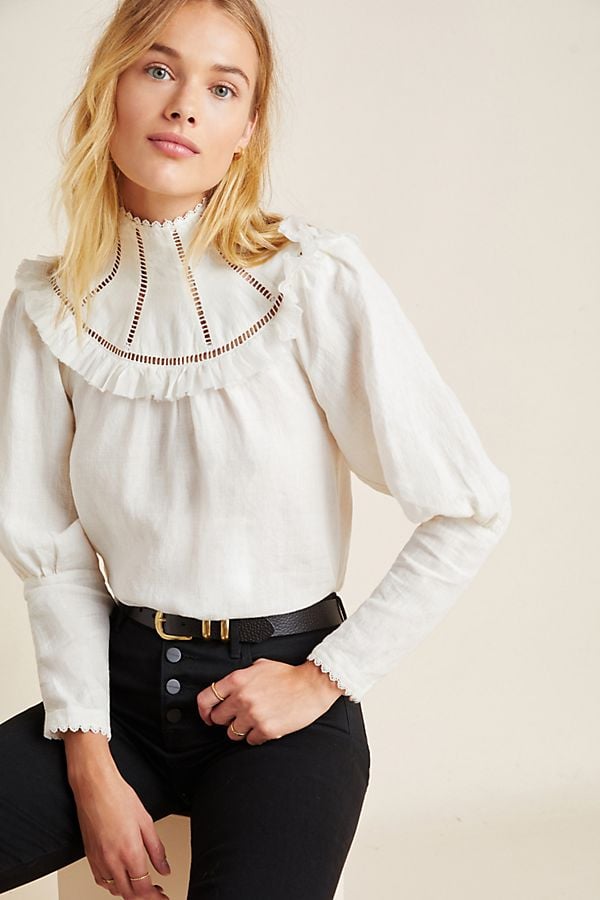 Annabella Victorian Blouse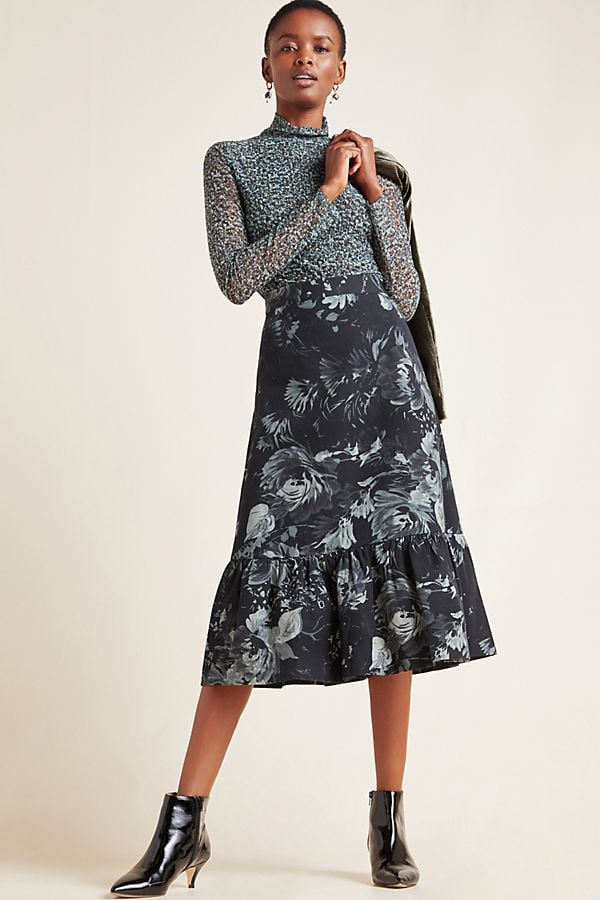 Edita Flounced Midi Skirt