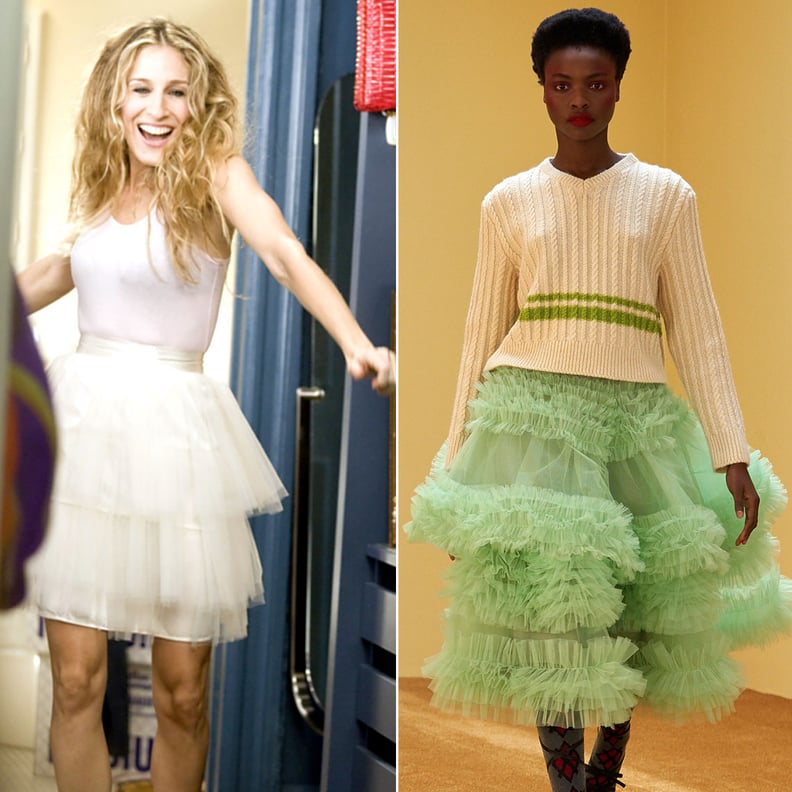 Everett Collection
Molly Goddard
Everett Collection
Molly Goddard
According to Carrie Bradshaw, "Every year, the women of New York leave the past behind and look forward to the future . . . This is known as Fashion Week." Or in this case, it's London Fashion Week, and the latest trend to grace the catwalks is tulle tutus! And yes, we are having some serious Sex and the City nostalgia.
Whether you're a fan of the show or you're left perplexed when someone describes you as "a Miranda," you'll no doubt recognize Carrie's iconic tulle tutu from the opening credits. According to the show's costume designer, Patricia Field, the well-known skirt was found in a showroom bin and was likely to have cost just $5! It's a no-brainer that Carrie paved the way for some very cool '90s and early-2000s trends, but like so many of us, she did have some questionable style moments. That delicate, poofy white skirt, however, was a style triumph, and as a result, fashion is making a case for the tulle-tutu comeback.
Floor-length versions of the tulle skirt were initially seen in Paris at Chanel's spring 2021 haute couture show in January, where the skirt was given a romantic, folklore makeover by designer Virginie Viard. But it's the queen of tulle, British designer Molly Goddard, and Turkish designer Bora Aksu and Irish designer Simone Rocha who officially brought the trend in full force to London's February 2021 Fashion Week. Goddard's latest collection delivered yet another bold, energizing, and colorful collection that merged '80s extravagance with cool, contemporary fashion. There was no sign of minimalism during Aksu's Marie Antoinette-inspired show; drawing upon the elegance and flamboyance of the era, Aksu carefully intertwined lace, embroidery, and tulle into his revolutionary collection. Rocha, on the other hand, gave the tulle tutu a subtle edge, choosing to style it with black leather jackets and chunky biker boots. Revealing a slightly punk-rock side to tulle, Rocha proved that even in the prettiest of fabrics, you can still look rebellious.
And just like that, Ms. Bradshaw's signature look couldn't have picked a better time to make its comeback. With rumors suggesting that the Sex and the City reboot is due to begin filming this spring, we just have one question: will Carrie still open the show in that iconic flirty little skirt? In the meantime, dust off your Manolo Blahniks and check out our slideshow for some of our favorite tutu moments from the most recent Fashion Week catwalks.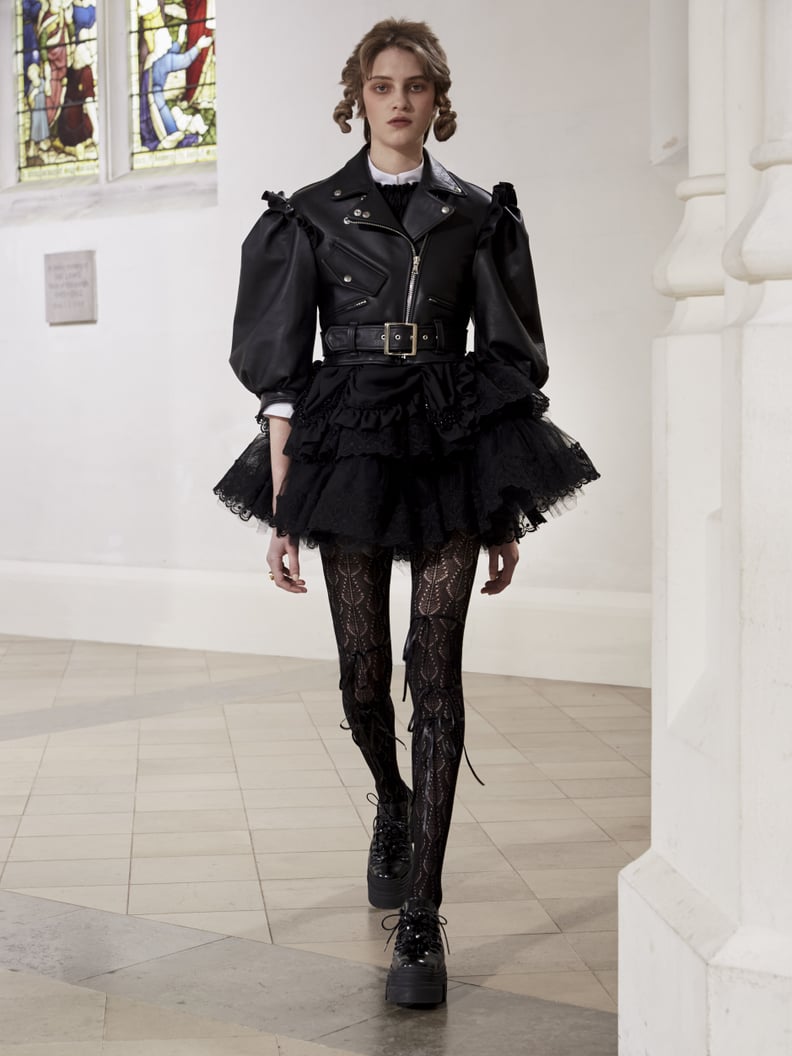 Tulle-Skirt Trend at LFW: Simone Rocha Fall 2021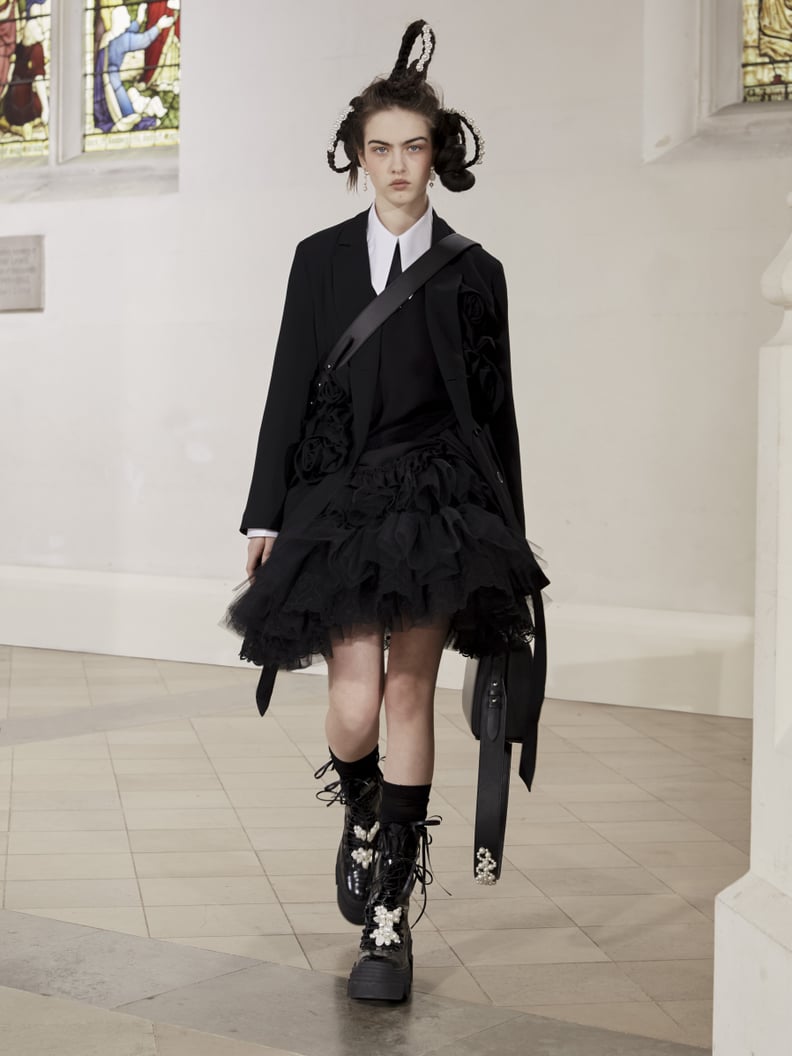 Tulle-Skirt Trend at LFW: Simone Rocha Fall 2021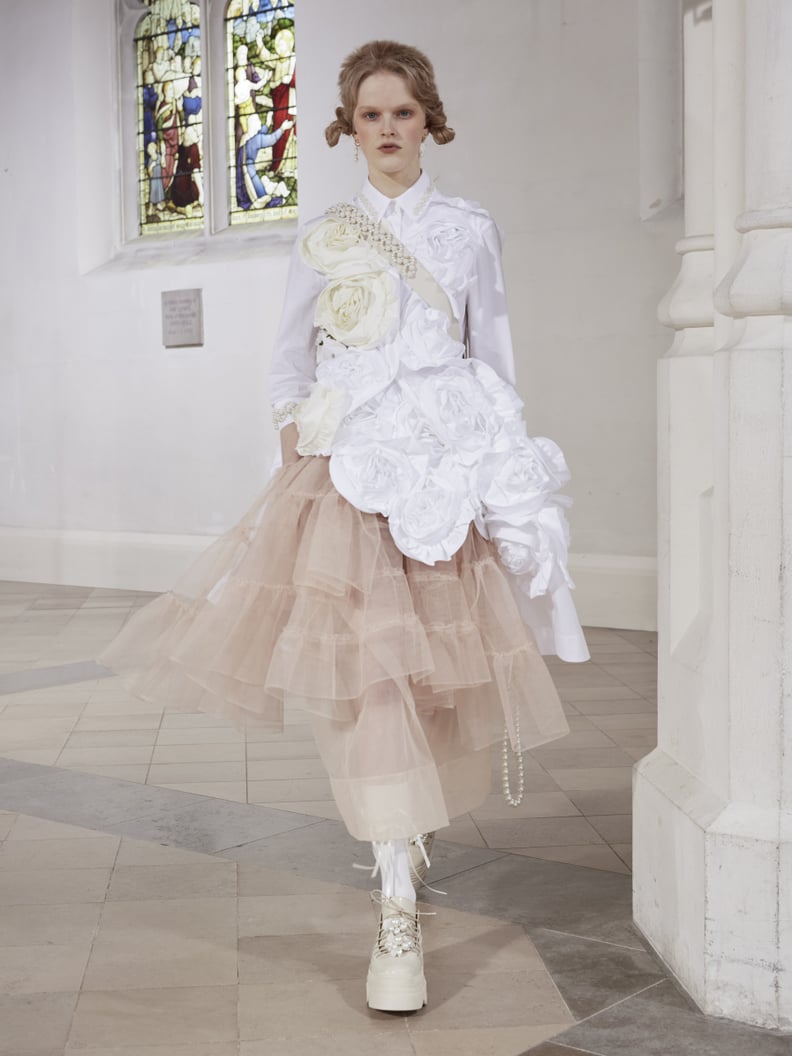 Tulle-Skirt Trend at LFW: Simone Rocha Fall 2021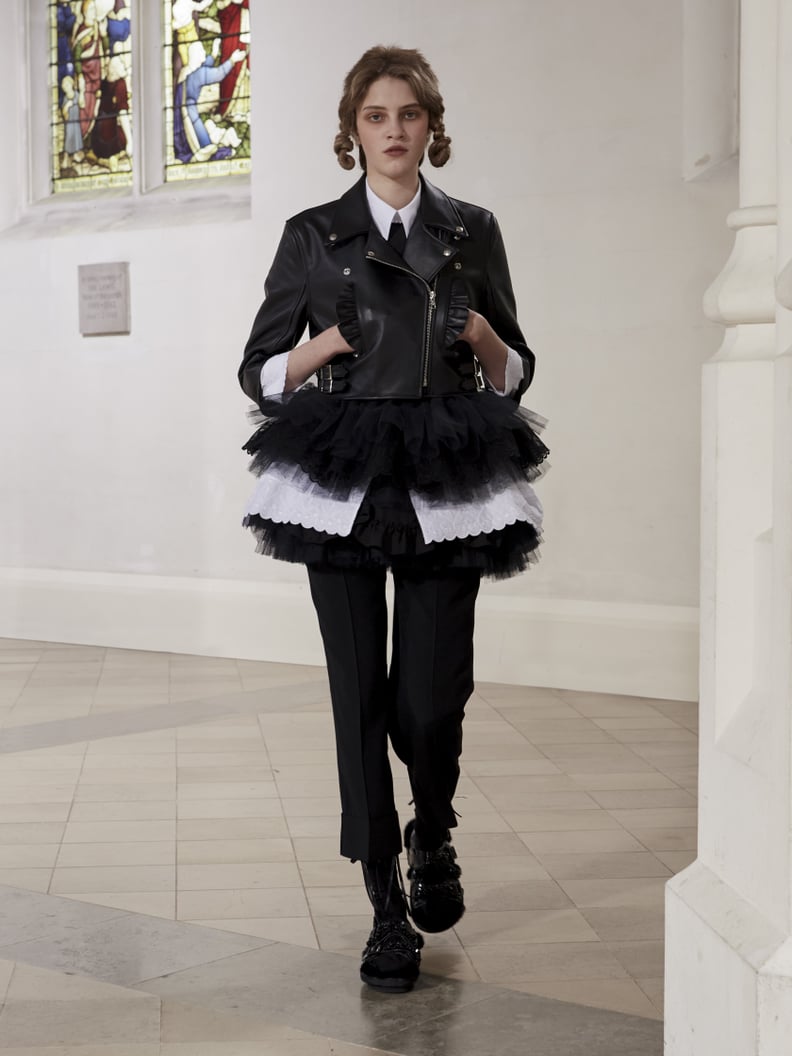 Tulle-Skirt Trend at LFW: Simone Rocha Fall 2021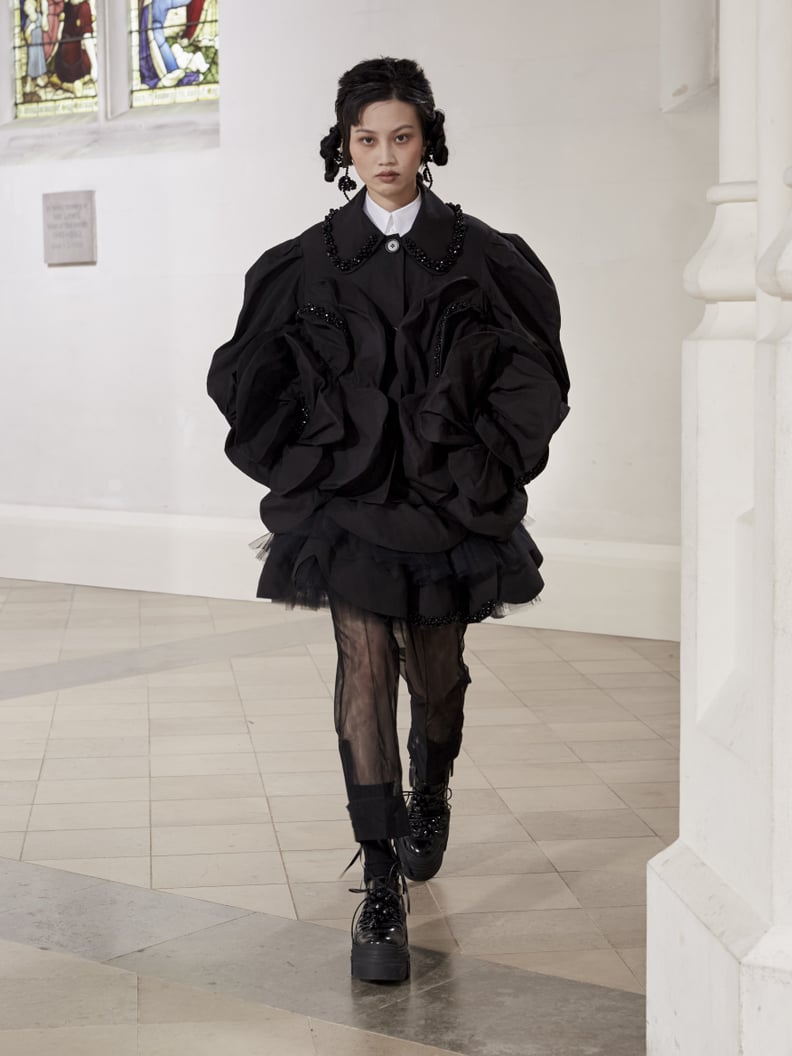 Tulle-Skirt Trend at LFW: Simone Rocha Fall 2021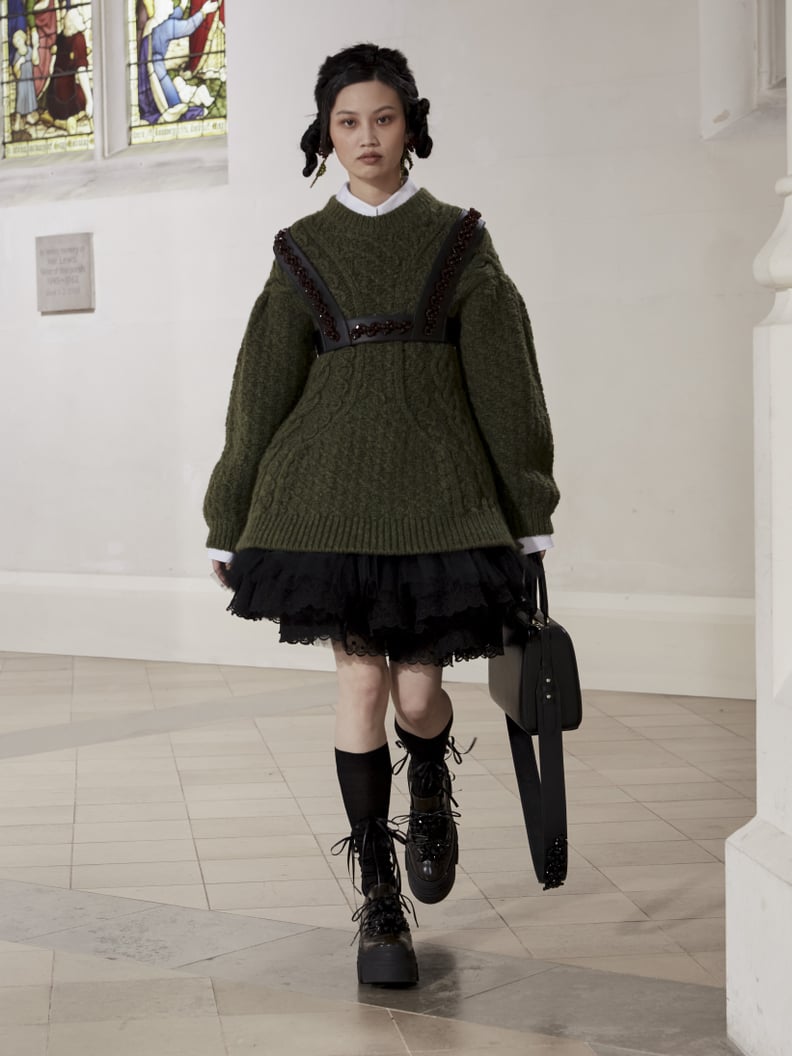 Tulle-Skirt Trend at LFW: Simone Rocha Fall 2021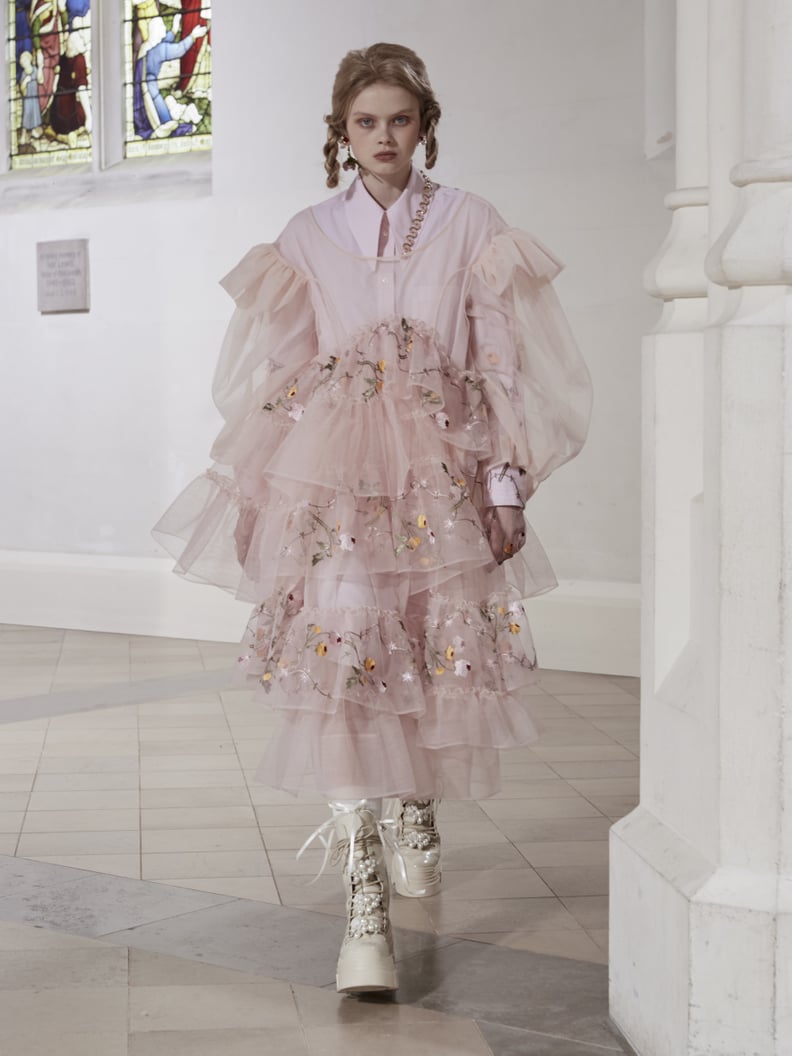 Tulle-Skirt Trend at LFW: Simone Rocha Fall 2021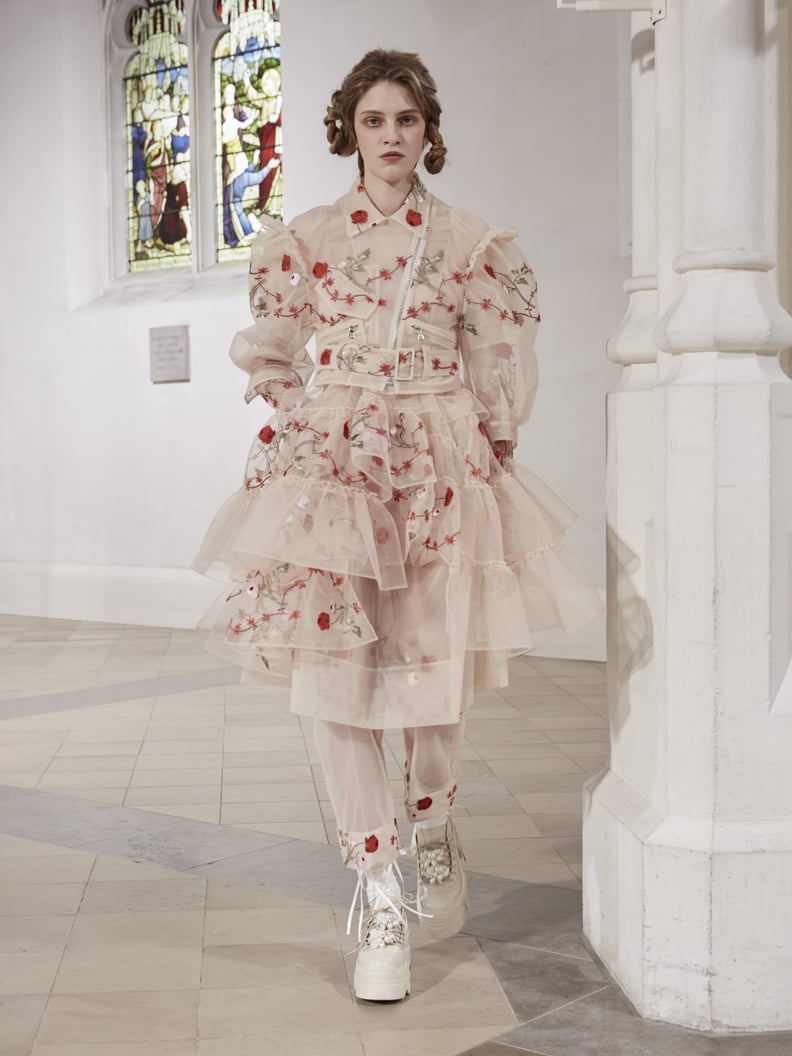 Tulle-Skirt Trend at LFW: Simone Rocha Fall 2021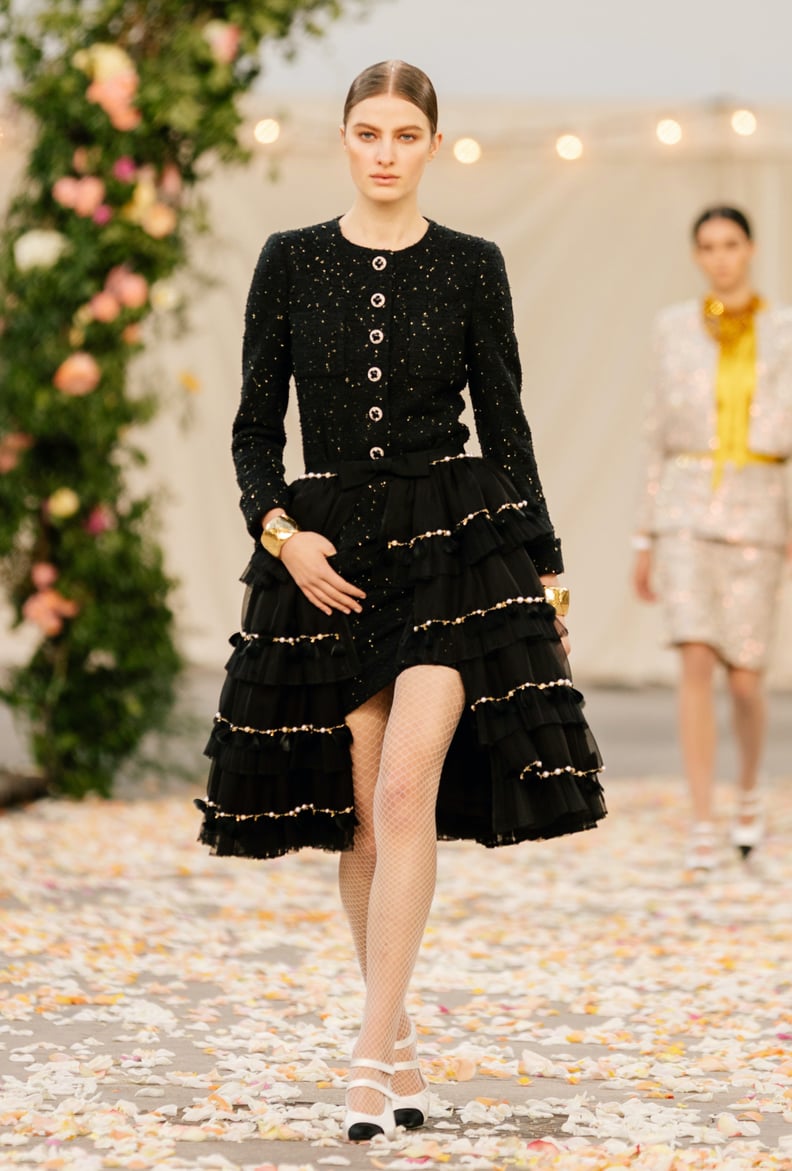 Tulle-Skirt Trend at Couture Fashion Week: Chanel Spring 2021 Haute Couture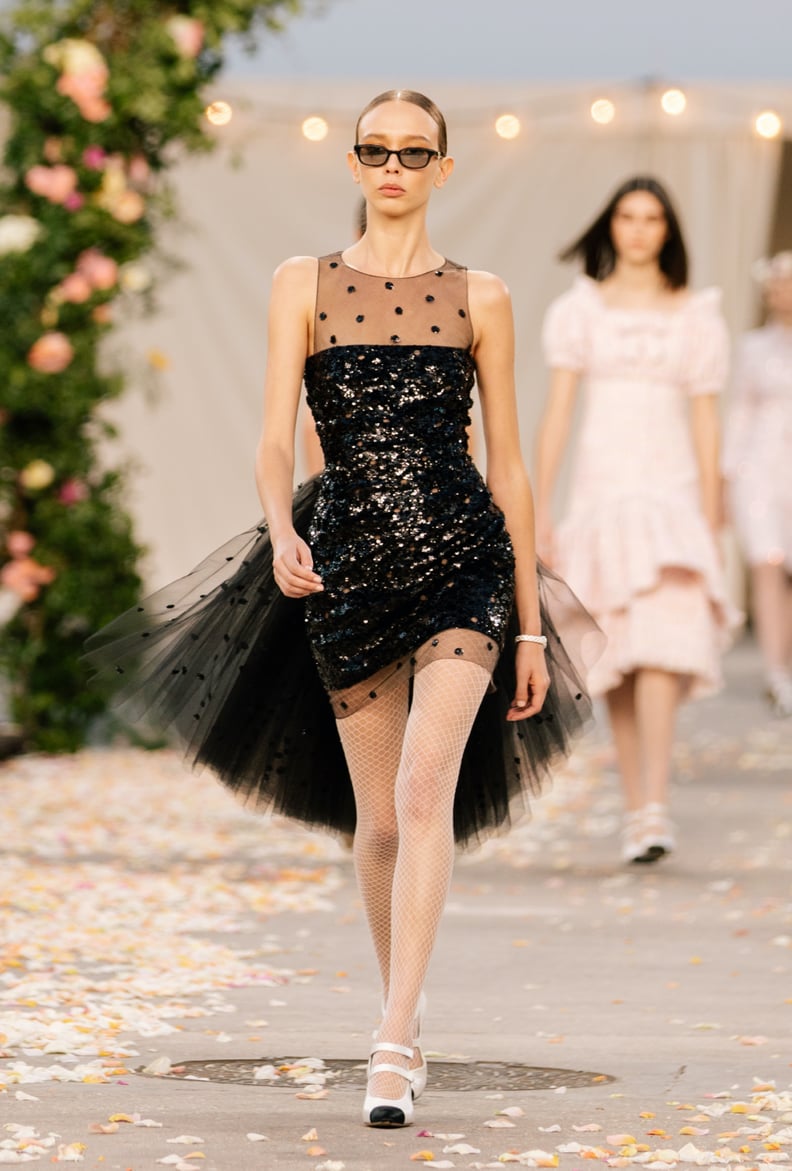 Tulle-Skirt Trend at Couture Fashion Week: Chanel Spring 2021 Haute Couture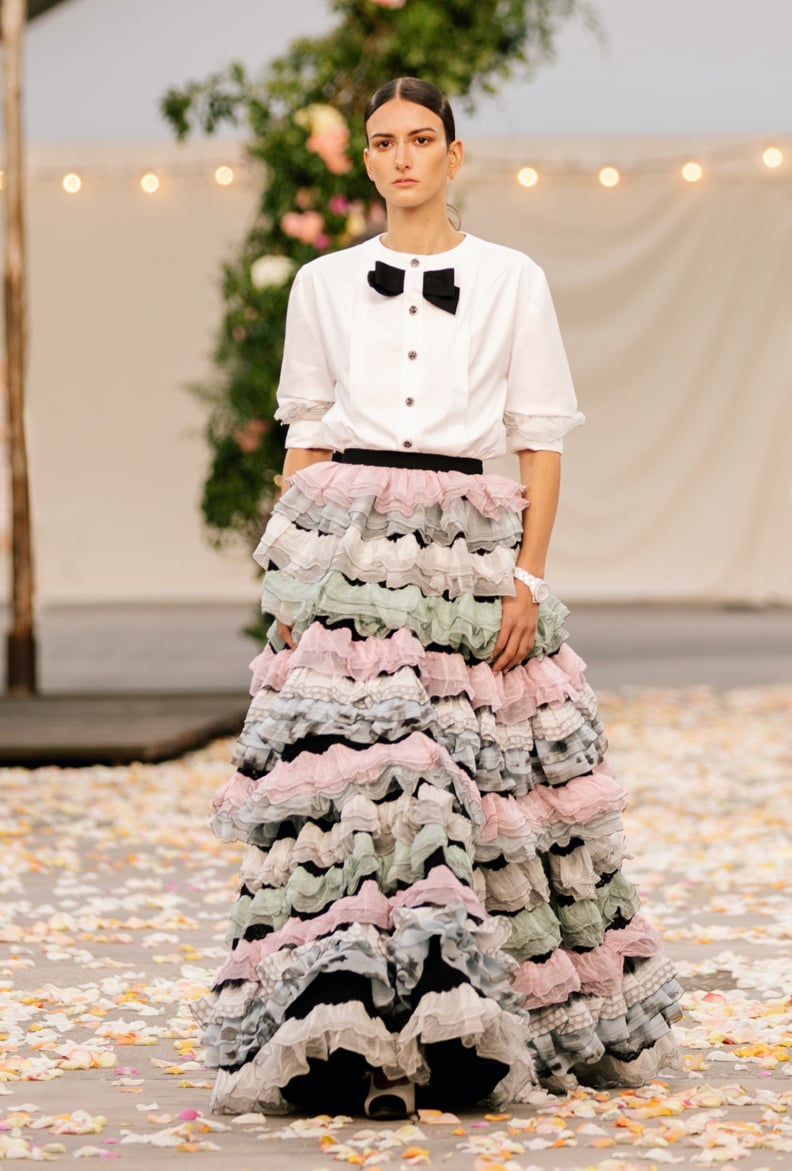 Tulle-Skirt Trend at Couture Fashion Week: Chanel Spring 2021 Haute Couture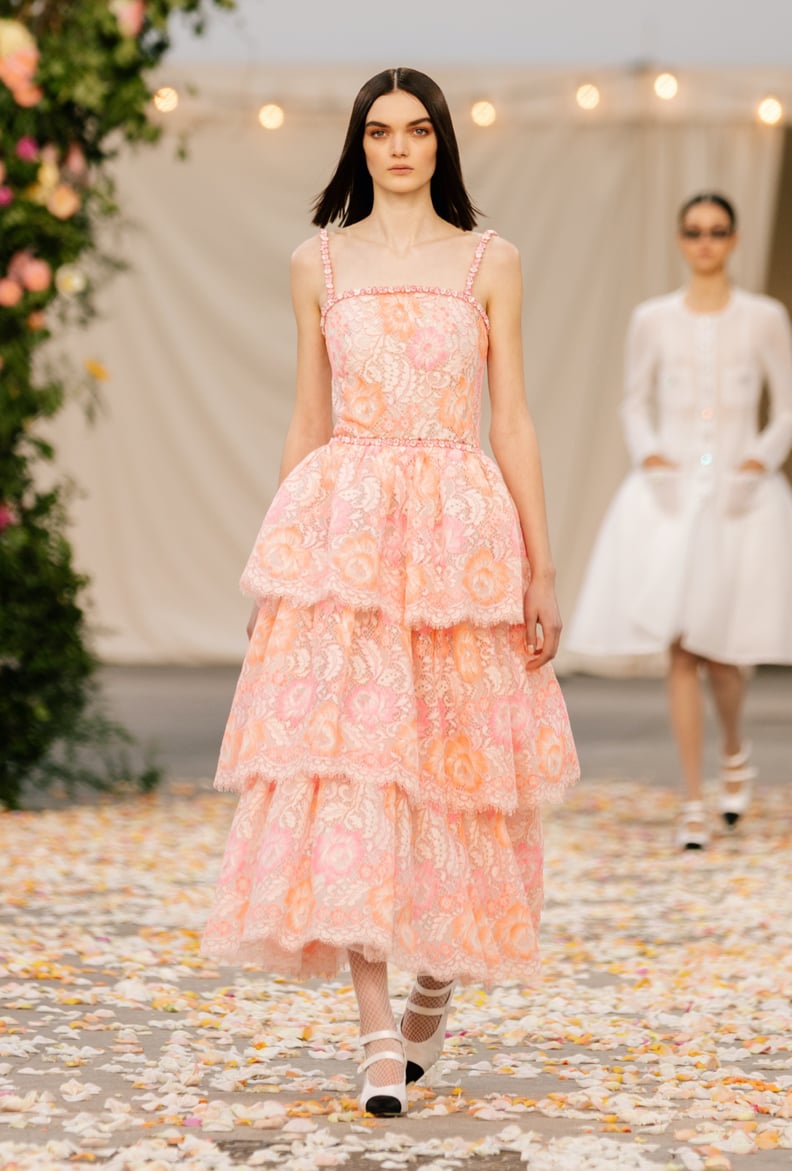 Tulle-Skirt Trend at Couture Fashion Week: Chanel Spring 2021 Haute Couture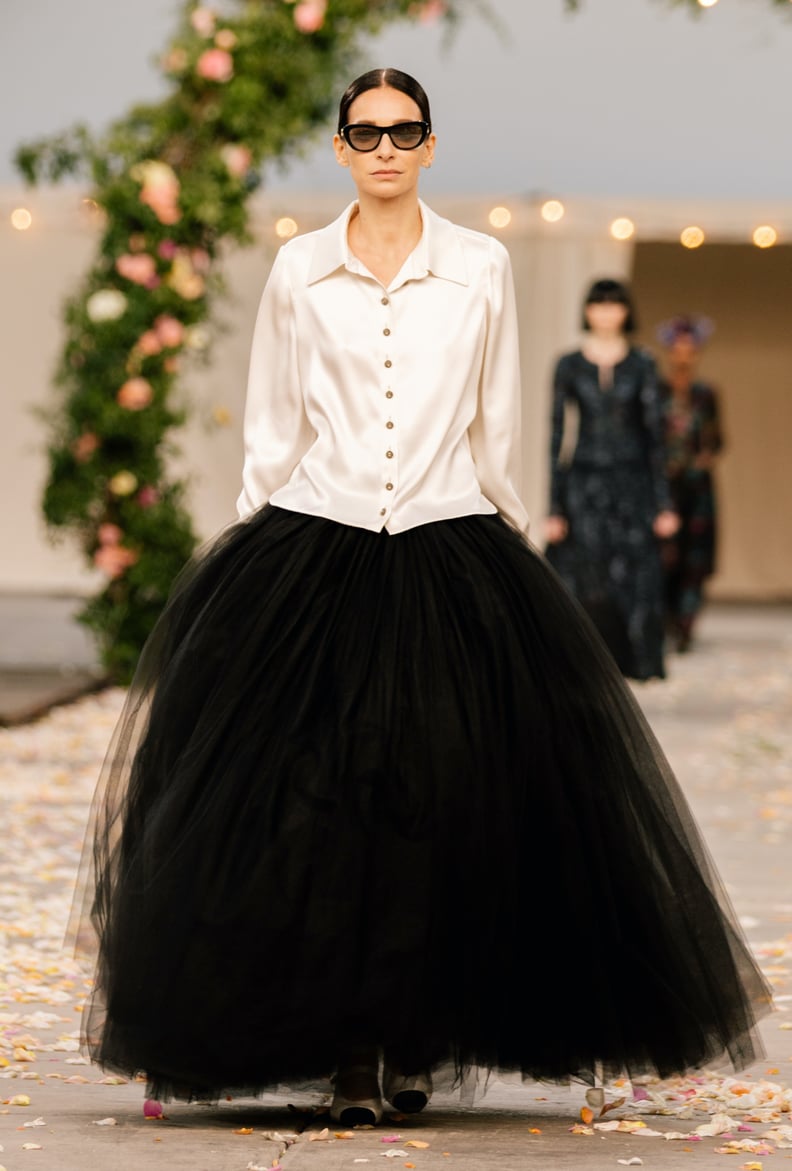 Tulle-Skirt Trend at Couture Fashion Week: Chanel Spring 2021 Haute Couture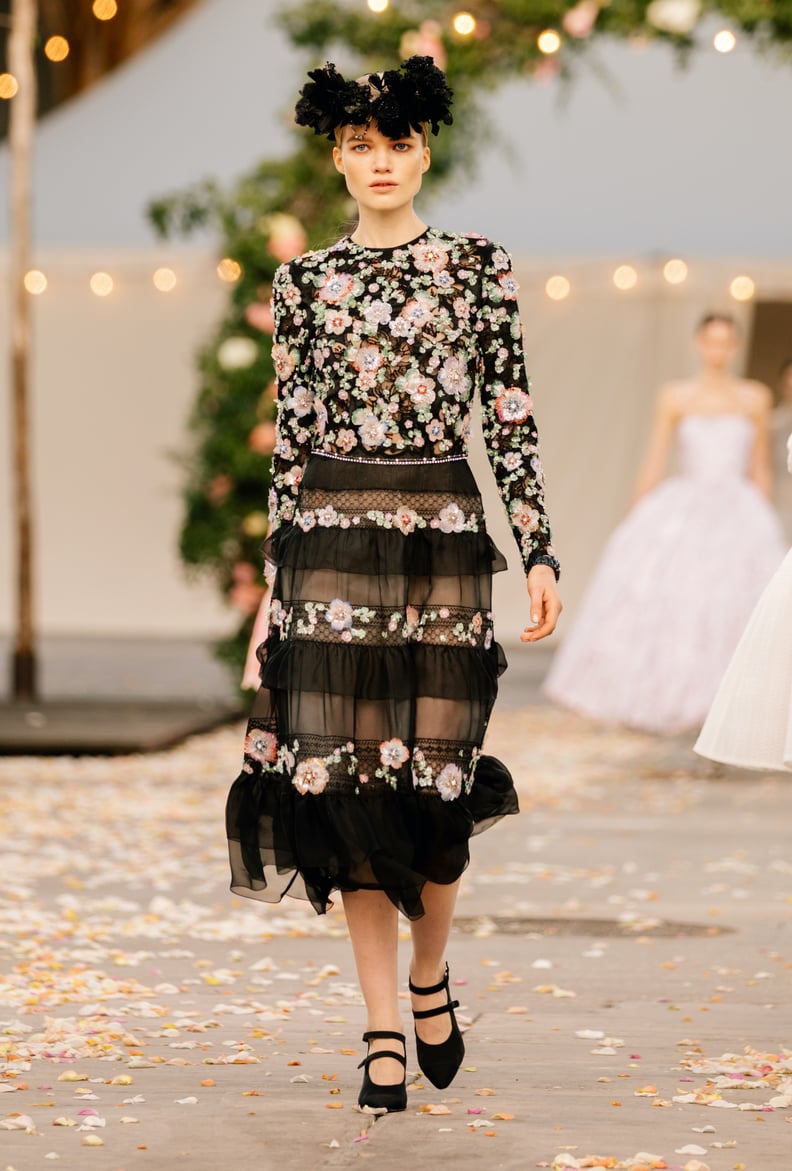 Tulle-Skirt Trend at Couture Fashion Week: Chanel Spring 2021 Haute Couture
Tulle-Skirt Trend at Couture Fashion Week: Chanel Spring 2021 Haute Couture