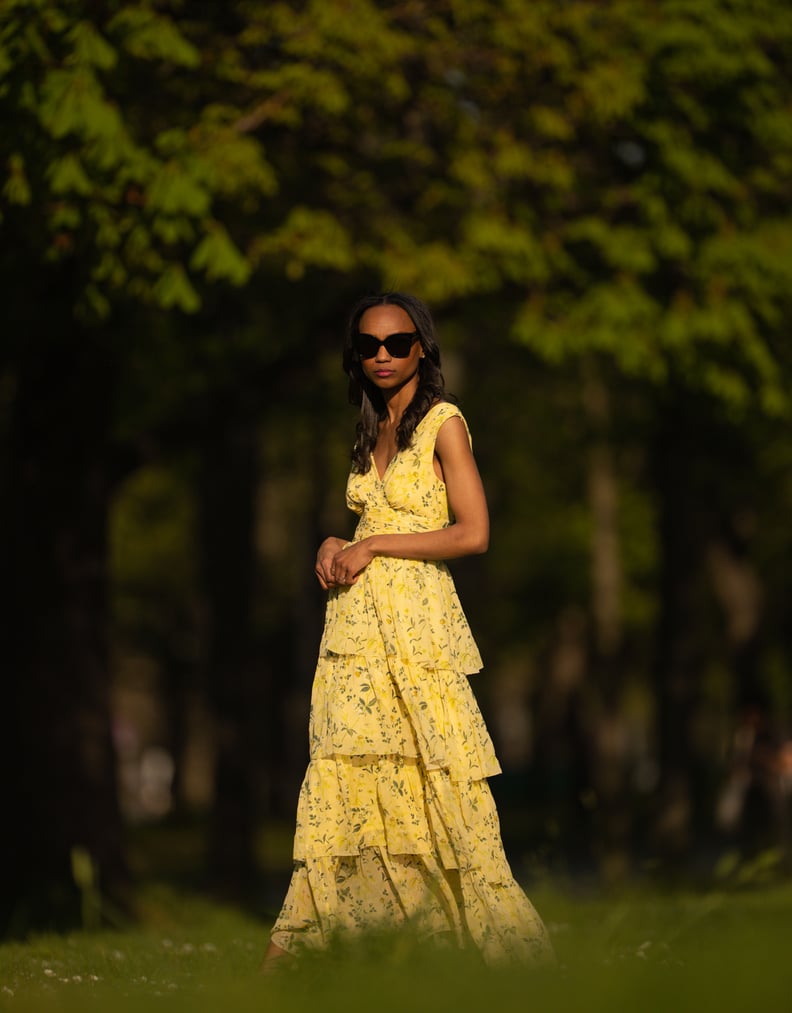 "What to wear to a wedding?" is likely a question you'll soon be contemplating (if you aren't already). After a two-year hiatus, in-person celebrations are back, and the extravagant bridal-dress trends are proof the sartorial bar has been raised for both brides and wedding guests. Still, the anticipation doesn't make it easier to decide what to wear, especially if the wedding card comes with a specific dress code. Semiformal, black-tie, festive, or tropical? What exactly do these wedding dress codes mean?
There is a range of dressing styles you can embrace to make an appropriate and memorable entrance. While black tie is the most common wedding attire, ambiguous terms like "semiformal" or "dressy casual" occasionally get thrown in the mix, adding to the confusion about what really makes an acceptable wedding style choice. It's also normal to wonder whether or not you can wear white to a wedding. To that question, the short answer is no, out of respect for the bride. That said, there are multiple ways to incorporate white into your look without competing with the bride.
The best way to nail a wedding dress code is to ask the bride as soon as you receive the invite. You can even share some options as you narrow down your choices. If that's not an option — say you're someone's plus-one without direct access, you can also research the wedding venue to get a feel for the wedding style and acceptable dress code. Is the ceremony happening beachside? Then perhaps a chic satin midi dress or crochet silhouette will perfectly match the background. If it's taking place at a garden, then a chic cocktail dress will likely do the trick. These subtle clues can help you make an appropriate choice.
What If There Is No Wedding Dress Code?
In some rare instances, no dress code is indicated on the wedding invitation. In that case, rely on context clues to choose your outfit, whether it's the location, the time of the ceremony, or the invitation design. When in doubt, a mid-length dress or classic suit is a foolproof choice for any occasion.
What Should I Not Wear to a Wedding as a Guest?
Wearing white to a wedding is rarely acceptable, if ever — unless the couple explicitly writes "white attire" in the wedding invite. In addition, avoid overly revealing or flamboyant clothing that could steal the spotlight from the bride. Jeans and sneakers are almost always too casual for the occasion, even if the dress code says "dressy casual" or even has "casual" in it.
Ahead, read about the different types of wedding attire (i.e. formal, black tie, cocktail, tropical, and festive). Prepare to be the best-dressed guest at the wedding with our guide to the most common wedding dress codes.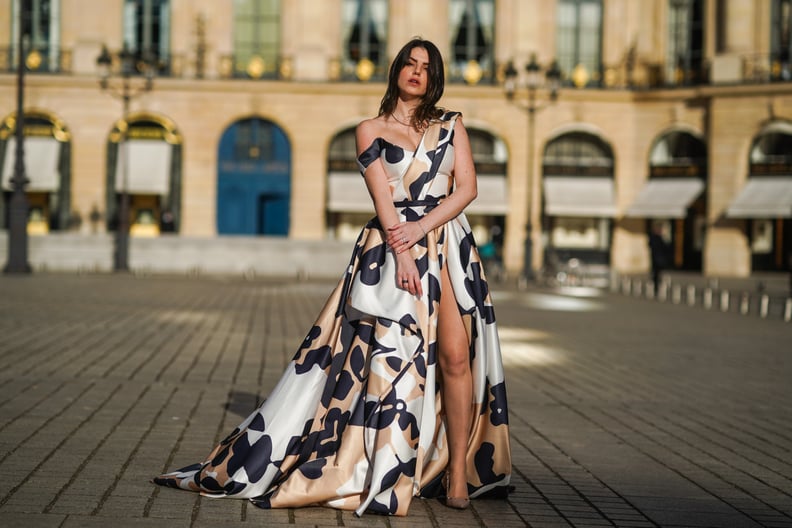 White-Tie Wedding Attire
As the name might suggest, this wedding dress code calls for floor-length evening gowns and tuxedo suits. It's the most formal wedding attire and doesn't allow for any exceptions. Take it as an opportunity to bring out the fanciest dress in your closet. Accessorize with dainty jewelry, a sophisticated clutch, and crystal-embellished heels.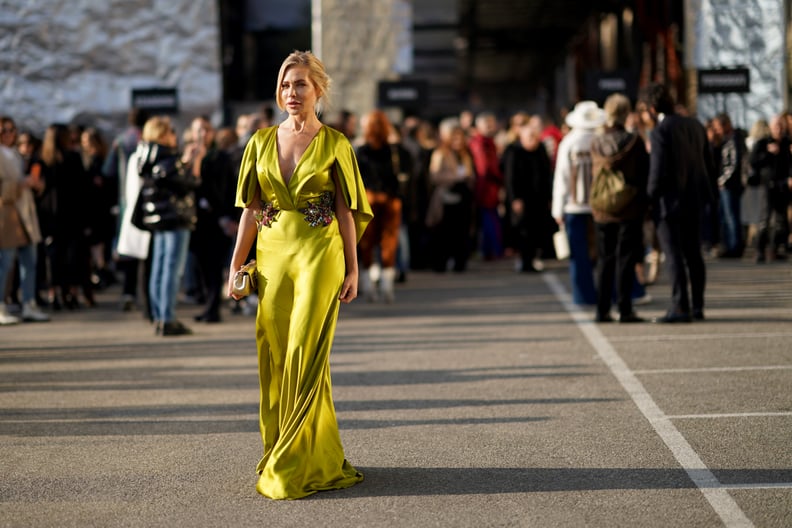 Black-Tie Wedding Attire
In terms of formality, this dress code is a close follow-up to white-tie wedding attire, and it's usually a popular dress code for evening events. Acceptable looks include floor-sweeping gowns that don't reveal the ankles and smart, tailored pantsuits. To avoid overheating, consider the design fabric and silhouette; a chiffon maxi dress or a satin suit will work well for summer weddings.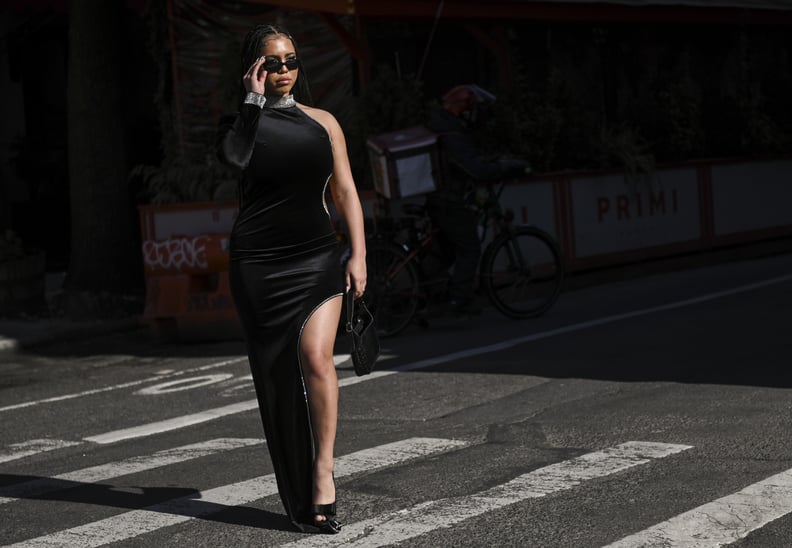 Formal Wedding Attire
Similar to black-tie attire, the choices are formal, although they can incorporate dresses that reveal the ankles. Consider a one-shoulder velvet gown with a thigh-high slit and crystal embellishments. Or try an evening pantsuit that's fitting for a big dinner or gala. This dress code still favors fancy evening wear that will command a room.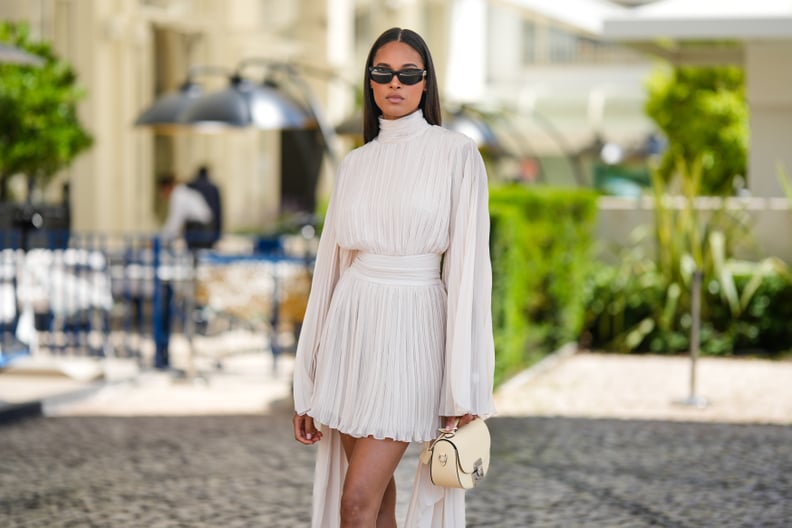 Semiformal or Dressy-Casual Wedding Attire
This dress code typically strikes a balance between over-the-top formal and completely relaxed. In other words: your floor-length evening gown or sophisticated pantsuit would probably not be appropriate. Instead, opt for a breezy draped midi-length dress in a pastel shade, perfect for weddings happening during the day. Another option is a more formal knee-length skirt ensemble for the evening. Finish your look with sleek mules, strappy sandals, or dressy flats.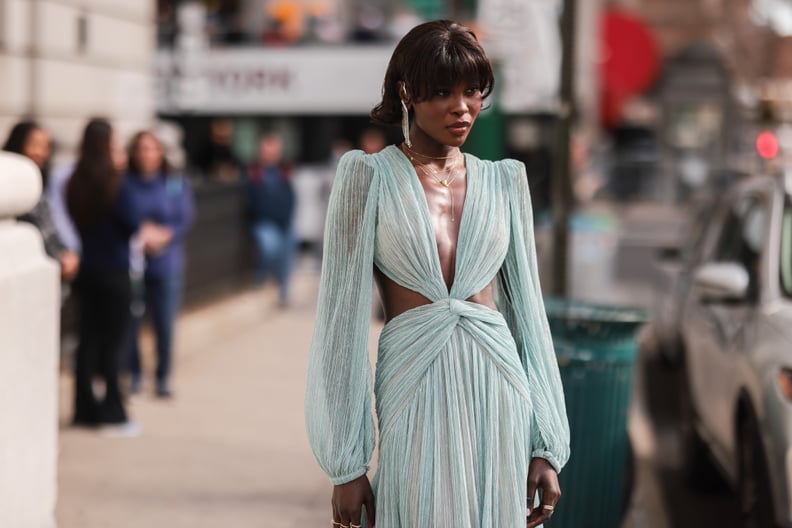 Cocktail Wedding Attire
A popular wedding dress code, cocktail attire typically invites guests to don elegant yet comfortable ensembles, such as draped midi dresses, sequin shift minis, or polished skirt suits. These looks aren't typically as fancy as black-tie or formal attire, but they still retain a classy element combined with timeless glamour.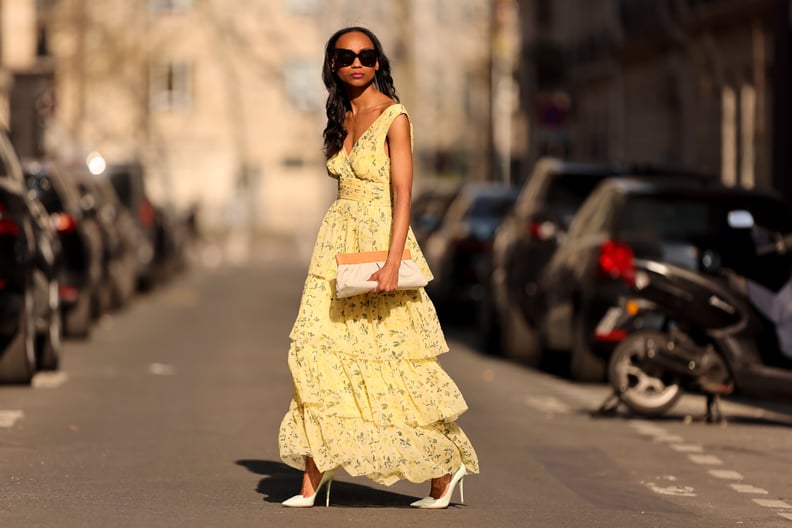 Tropical Wedding Attire
Tropical weddings call for airy attire that will complement a balmy morning or afternoon by the beach. Stay on the dressy side with a tiered floral-print maxi dress or choose a pastel linen suit that conveys easy elegance. Short-sleeved blouses are another safe-yet-chic bet in the tropics and can be dressed up with tailored linen trousers. Depending on the exact venue, pack a pair of tall pumps or heeled sandals to complete your look, along with an on-theme sunhat.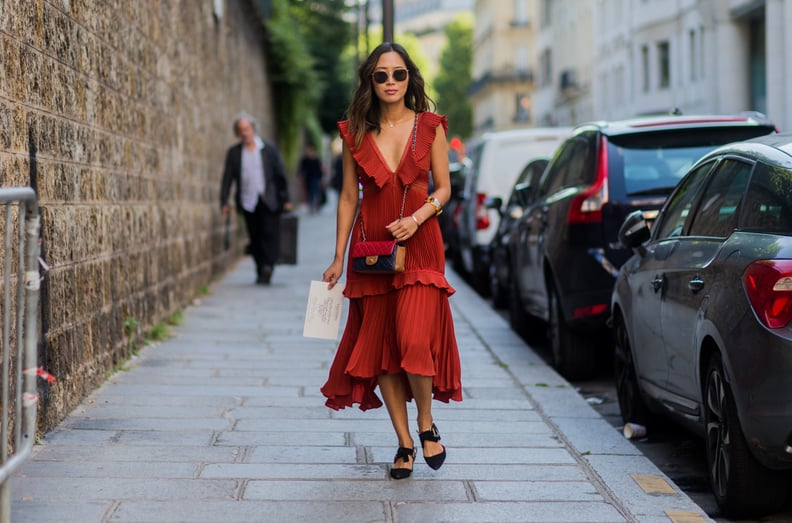 Festive Wedding Attire
Whether it's the fabric, the color, the embellishments, or the accessories (i.e. pearls or crystals), festive wedding attire means celebratory and fun. Think a sleeveless dress with a plunging neckline and ruffled bodice. With this dress code, guests have the freedom to show up in textured, bright, and intricate cocktail dresses, suits, or dressy separates. For appropriate footwear, reach for simple sandals, flats, or espadrilles.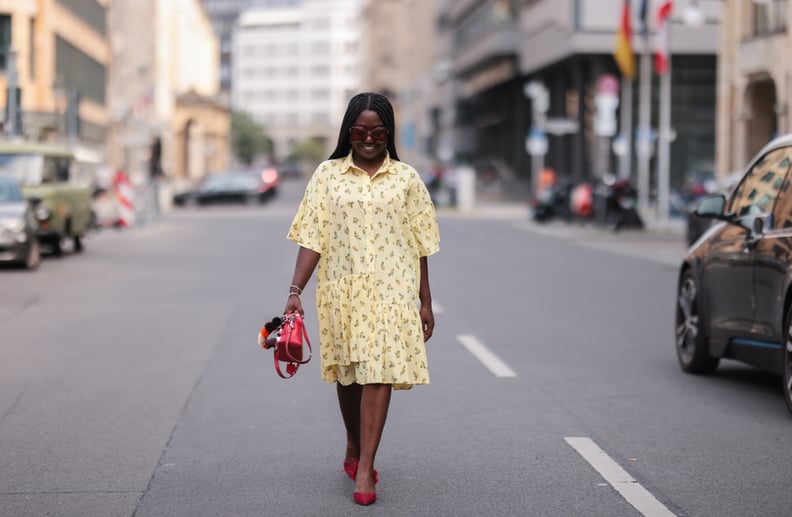 Casual Wedding Attire
A casual dress code suggests a laidback venue, so the attire shouldn't be formal or fancy. That said, this doesn't mean jeans or sneakers are ever acceptable, unless explicitly specified in the invitation. A relaxed floral shirt dress or an accordion skirt ensemble are practical, stylish choices for the occasion, both of which will look especially chic with low slingback pumps or wedges. Alternatively, a rib-knit top paired with a slip skirt or palazzo pants is a combo that will seamlessly transition from day to night.