Met Gala season is upon us! The annual event is back on May 2, 2022 at the Metropolitan Museum of Art, following its traditional calendar. We know the Met Gala is a tailspin of fashion, beauty, and creativity so it's fair to have lots of questions about the classic event. If you're wondering "What is the Met Gala?" or "What happens at the Met Gala?" don't worry, we have a quick rundown of everything you need to know. Starting with the basics, you may or may not know that Vogue's Editor-in-Chief and Condé Nast's Chief Content Officer Anna Wintour has been cochairing the Met Gala since 1999, and she's the backbone of fashion's biggest night.
Wintour has run the Met Gala since 1995, and continues to make it one of the most televised celebration of fame and fashion. And while you don't need to know exactly how much money the ball raises for the Met's Costume Institute, you should be aware that behind all the glitz and glamour on the red carpet, there's a curated exhibit for attendees (and eventually the public) to enjoy. After losing a year to the pandemic in 2020, Vogue announced the Costume Institute's plans for two major exhibitions for 2021 and 2022. The two chosen Met Gala themes are based on this two-part instillation.
The 2021 Met Gala was based on the first part of the exhibition, "In America: A Lexicon of Fashion," which is open to the public until September 5, 2022. The second part of the exhibition, and this year's Met Gala Theme, "In America: An Anthology of Fashion," will be open to the public starting May 7, 2022 and will also close on September 5, 2022. You might be wondering, what goes into planning not only the display itself but also the most anticipated, exclusive night in fashion? Anna Wintour handles the seating charts and taps a couple of celebrity performers to entertain, but we're sure you have more questions than that, now don't you? If you're curious about what actually happens at the Met Gala, this year's Met Gala hosts, who gets an invite to the Met Gala, and more, we have all the answers below.

— Additional reporting by Allison Ingrum and Charlotte Kho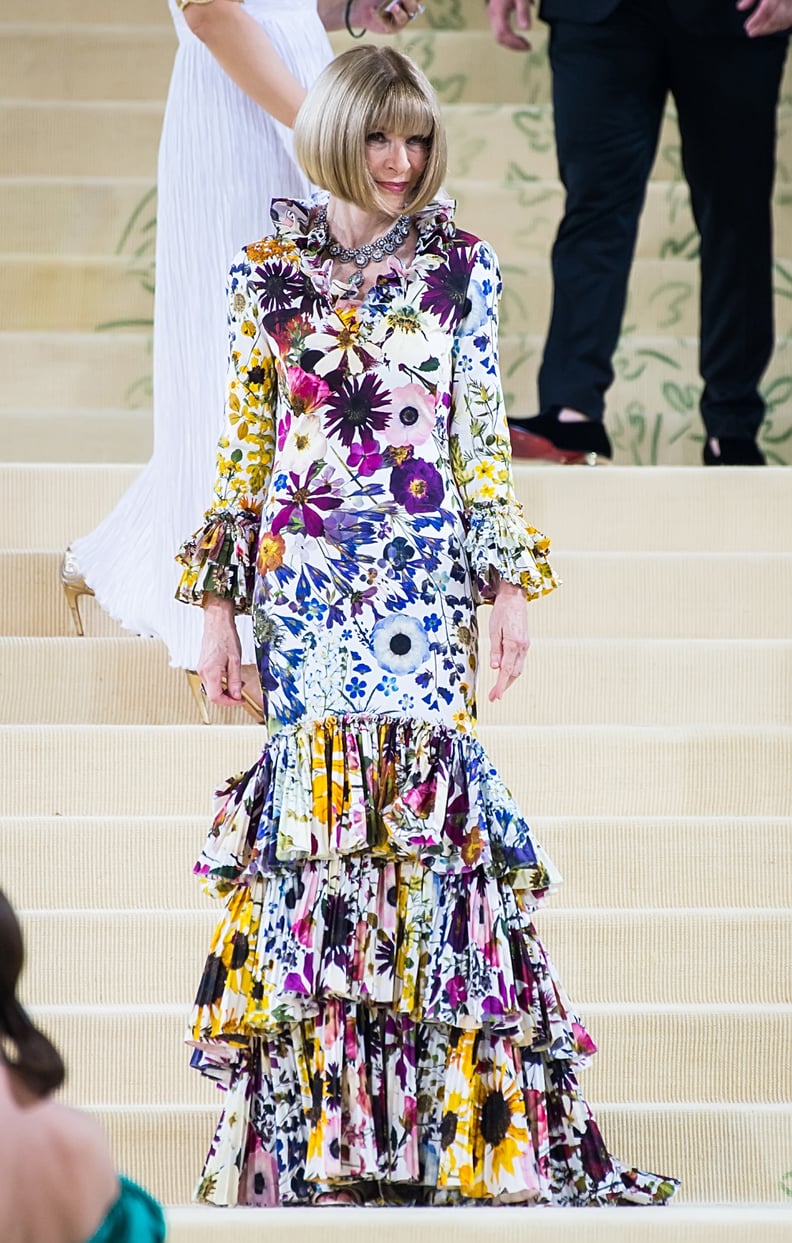 Who Goes?
It's up to Anna Wintour. The Vogue editor doesn't not only approves every single person on the guest list, but she also picks the seating charts and everyone's outfits. Monday night at the Met is for Hollywood's elite, including iconic singers like Cher, Beyoncé, and Madonna, as well as many of the same actors who show up to Vanity Fair's afterparty following the Oscars (think Zendaya and Sydney Sweeney). Of course, supermodels, designers, photographers, and even royals like Queen Rania of Jordan attend, too. Wintour and her daughter Bee Shaffer are always first to arrive, in order to oversee every detail.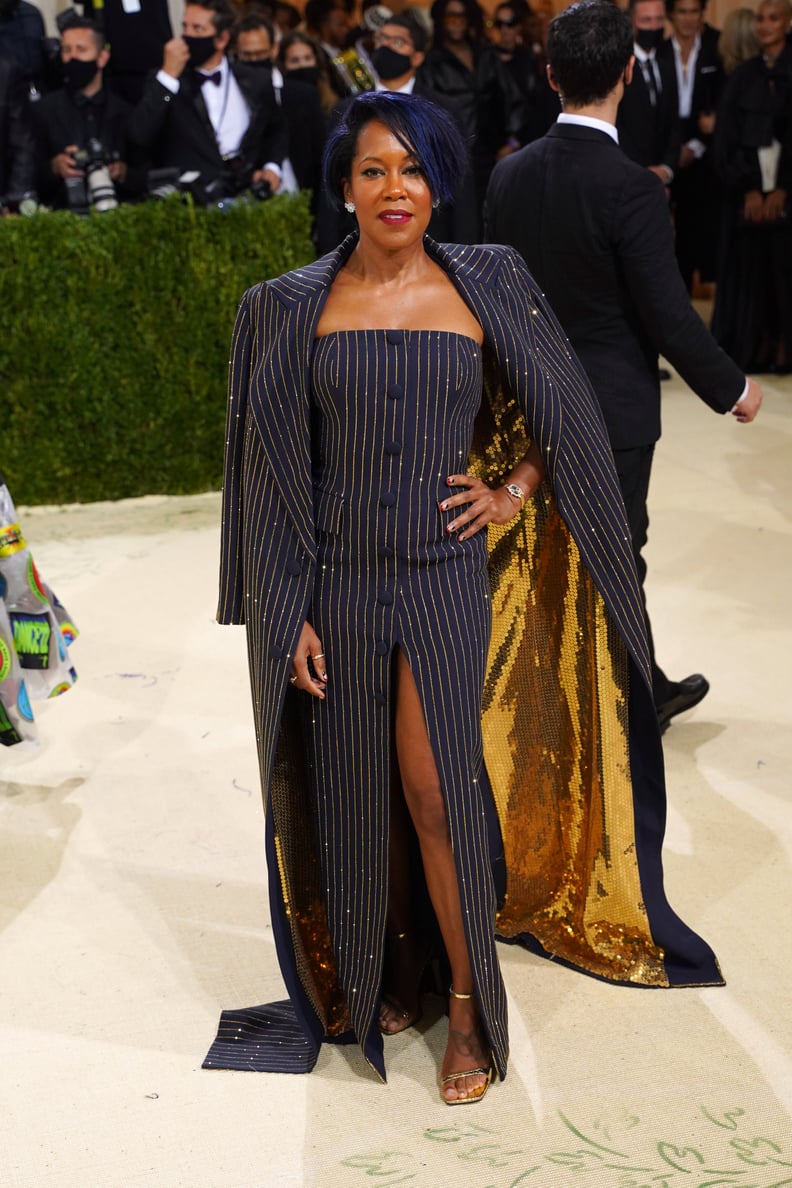 Who Hosts?
Wintour chooses a new set of cochairs every year. While the hosts may at first seem random, it's likely Wintour keeps the gala's theme in mind along with the current pop culture climate. Tom Brady and Gisele Bündchen took on the cochair duties for 2017, alongside Katy Perry and Pharrell Williams, and for 2018, Amal Clooney, Rihanna, and Donatella Versace lead the pack. In 2019, Wintour named Serena Williams, Lady Gaga, Harry Styles, and Gucci's creative director Alessandro Michele. Last year's Met Gala was hosted by cochairs Timothée Chalamet, Billie Eilish, Amanda Gorman, and Naomi Osaka. This year Wintour chose Regina King, Blake Lively and Ryan Reynolds, and Lin-Manuel Miranda.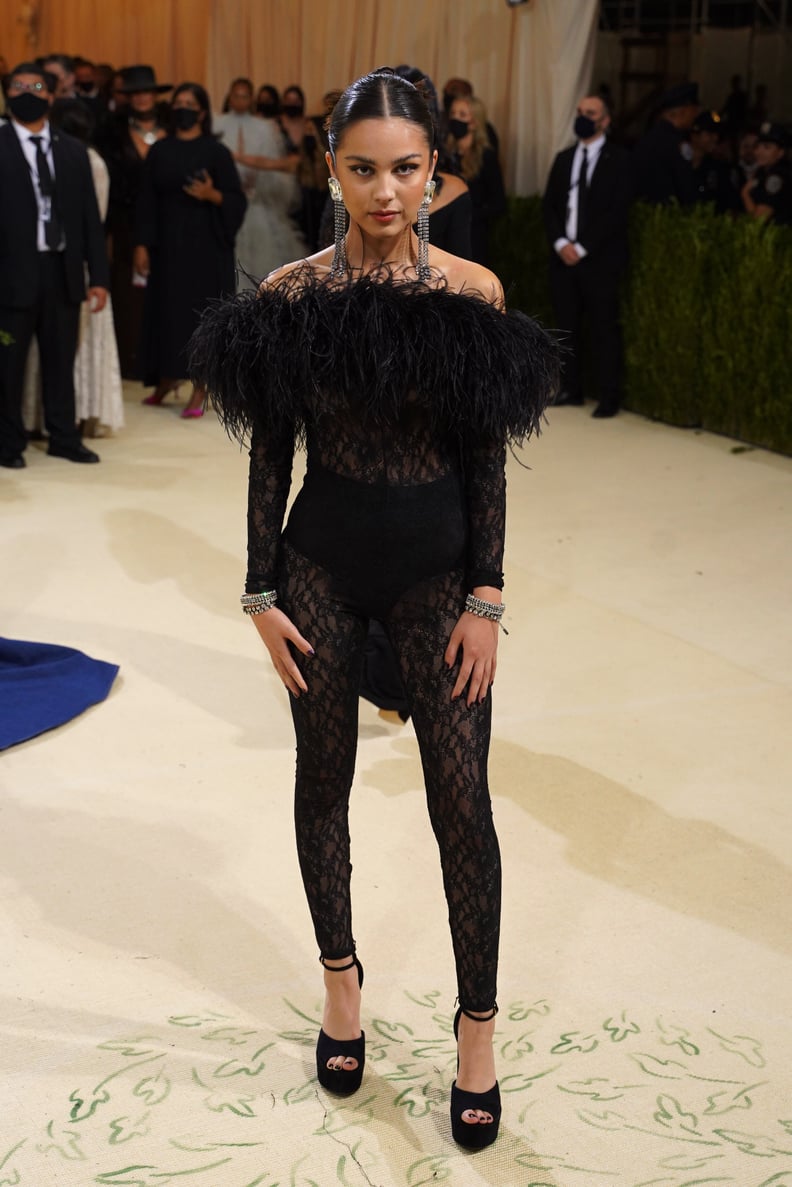 How Do You Get Invited?
While anyone can check out the Met exhibit after opening night, the red carpet event is reserved for those who received Wintour's exclusive invitation. Often, celebrities get invited by a fashion designer who then dresses them for the event and usually poses with them on the red carpet. In 2016, a handful of stars accompanied Louis Vuitton's Nicolas Ghesquière (including cochair Taylor Swift), but often brands sponsor the event, and you're likely to see many looks from those labels. Last year, we saw Kendall Jenner wearing Givenchy with designer Matthew M. Williams by her side.
What Happens on the Red Carpet?
Wintour coordinates arrival times with the celebrities who go, allowing cameras and press to operate on schedule. Stars will pose, wave, and show off every angle of their fabulous look, then climb the many stairs to make their way into the exhibit. When someone's dress is particularly voluminous, they are likely accompanied by a wrangler, who helps them navigate to the top in an efficient yet elegant manner. Oh, and Beyoncé is always the last to arrive.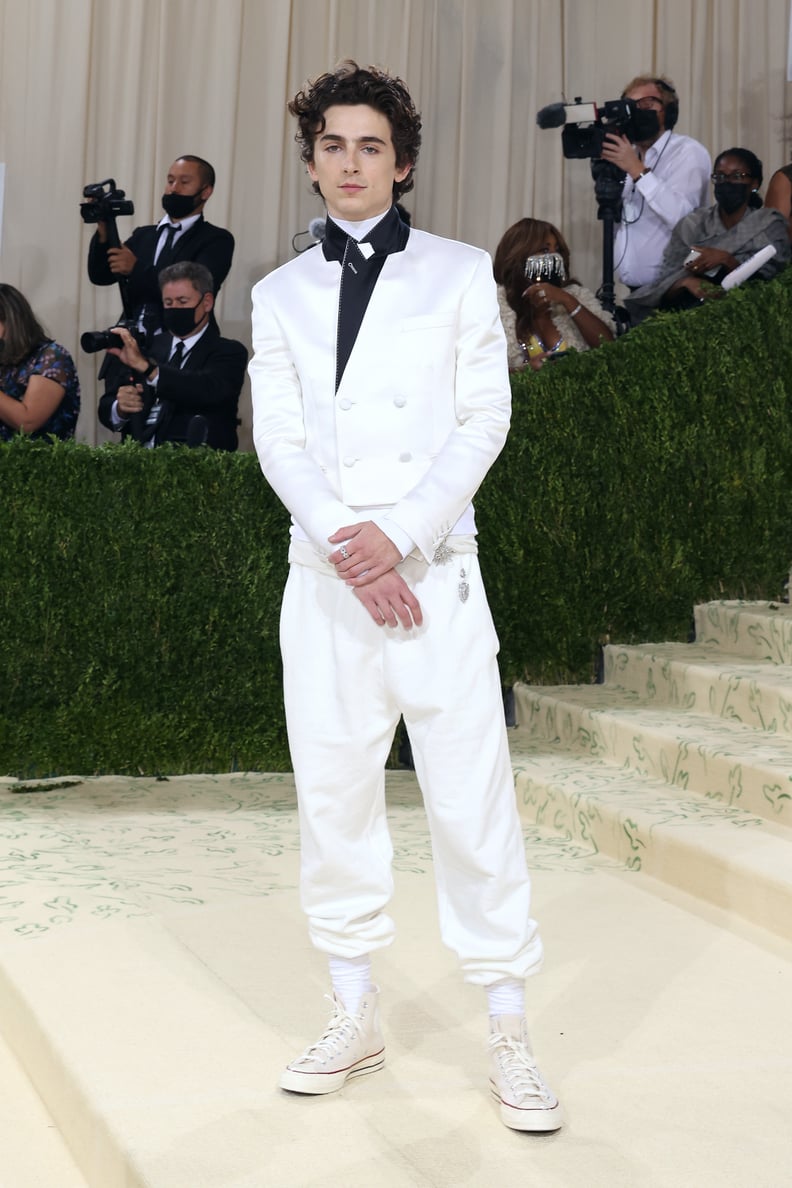 What Happens Inside?
Stars roam from room to room, enjoying the curated exhibit, before finding their way to the dining room where they're served cocktails and a lavish meal prepared by celebrity chefs. They are always treated to a special performance (The Weeknd, Frank Ocean, Lady Gaga, Rihanna, and Blondie have entertained) and everyone poses together for pictures, most of which you won't see due to Wintour's strict "no social media" policy.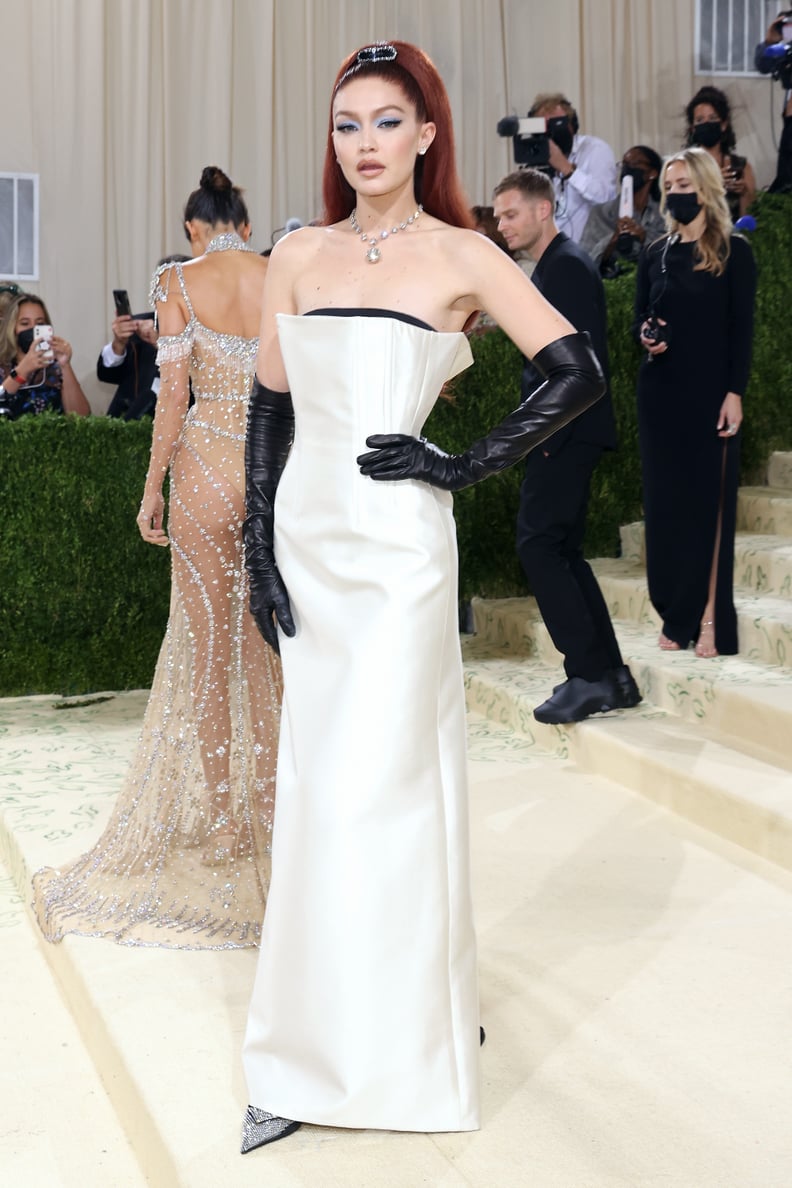 Why Are No Pictures Allowed?
In 2015, Wintour enforced a "no social media" rule, which Kendall Jenner famously violated with a bathroom selfie in 2017. But she's not the only one. Plenty of stars have posted snaps of the elusive night. The idea is to make the evening seem impossibly exclusive, and a treat for only those who are invited to the party. Plus, once the exhibit is open to the public, anyone can check out the gorgeous displays in person, which is highly encouraged. This year's "In America: An Anthology of Fashion" exhibition will be open from May 7th to September 5th 2022.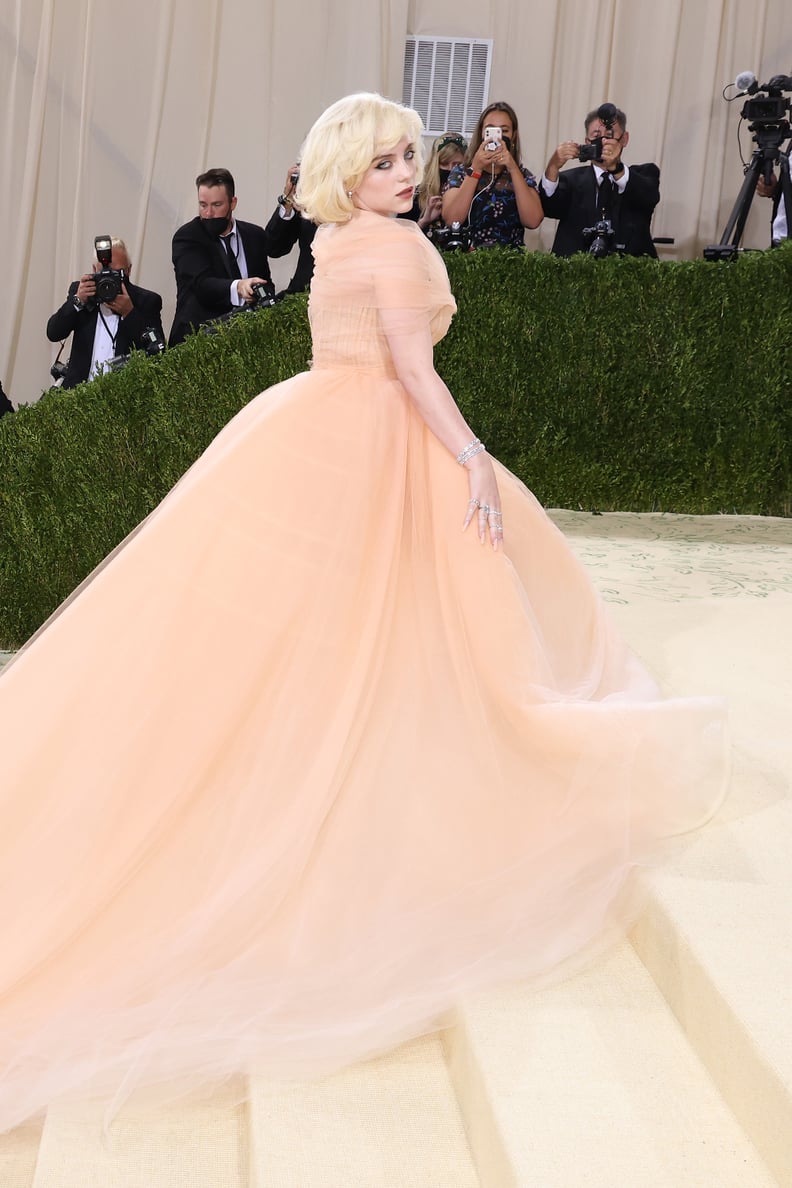 How Does the Theme Come About?
Most of the time, exhibits pay tribute to talented designers past. The theme of the gala informs how people should dress. No one paid better tribute to an honored designer than Rihanna, when she wore a luxurious robe by Chinese couturier Guo Pei for the 2015 theme, "China: Through the Looking Glass". The fashion and religion theme in 2018 was chosen because so many designers, like John Galliano and Riccardo Tisci, reference religion in their clothing. This year's theme is a continuation of last year's, "In America: A Lexicon of Fashion." "In America: An Anthology of Fashion" will pay homage to American designers and fashion specifically from the 19th to the mid to late 20th century, otherwise known as the Gilded Age.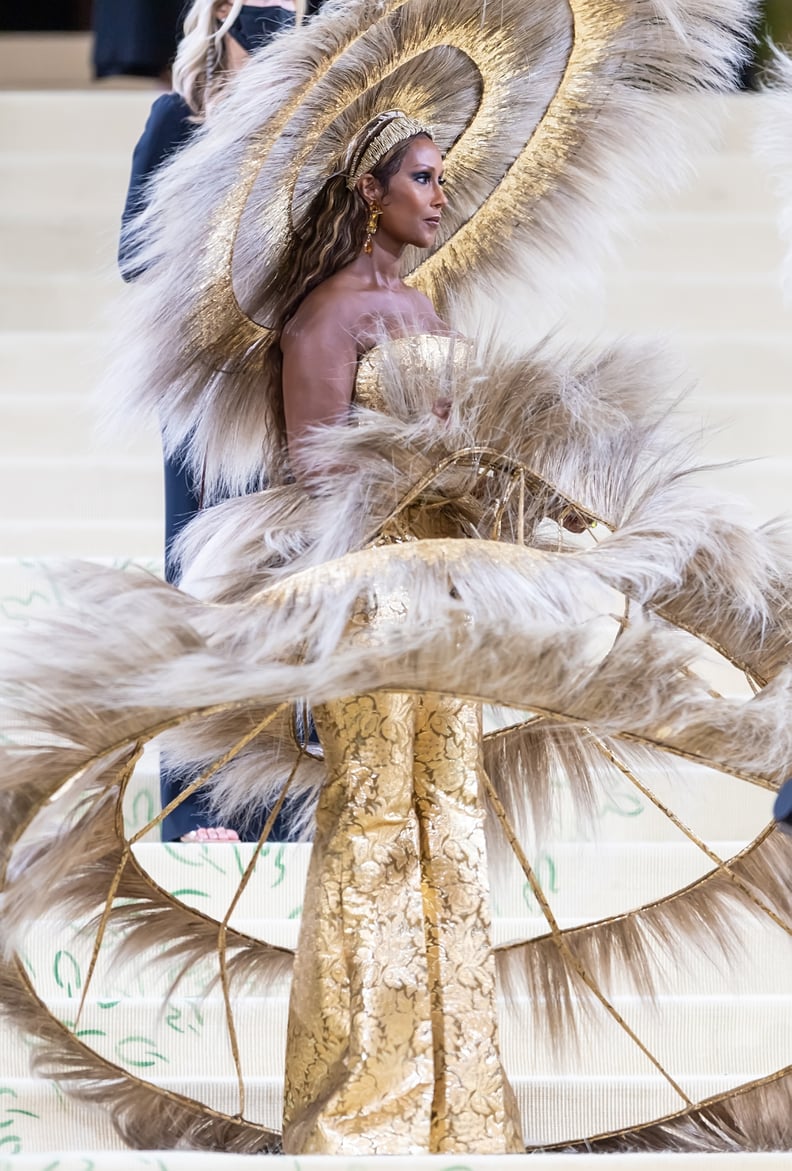 Can You Watch It Live?
Vogue will be live streaming this year's Met Gala on their website and social media platforms. The livestream will start at 6 p.m. E.T. It will be hosted by Vogue Editor Hamish Bowles, singer and actress Vanessa Hudgens, and TV personality La La Anthony. Additionally, media outlets are invited for red carpet interviews, and there are plenty to enjoy on YouTube from previous years. POPSUGAR has joined outlets like Vogue to talk to a handful of stars prior to the event.