Paid Content For
Banana Republic Factory Store
What to Pack for Your Spring Break Adventures, No Matter Where You're Headed
Paid Content For
Banana Republic Factory Store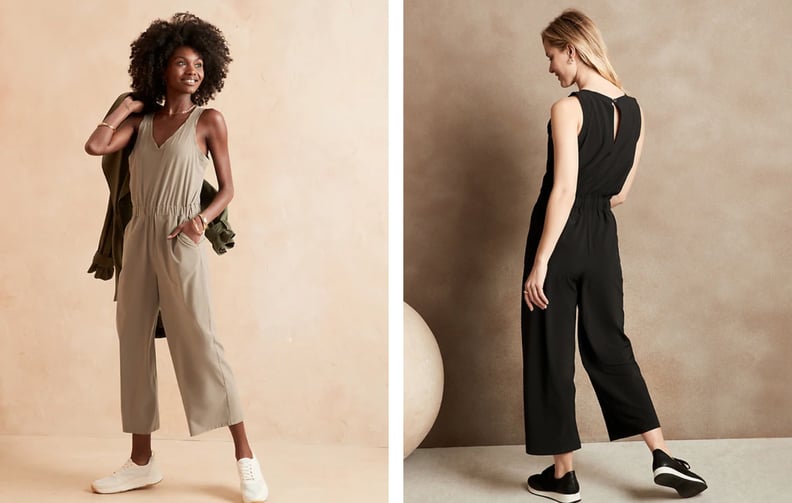 Banana Republic Factory Store
Banana Republic Factory Store
As POPSUGAR editors, we independently select and write about stuff we love and think you'll like too. If you buy a product we have recommended, we may receive affiliate commission, which in turn supports our work.
Get ready, folks: spring break is coming up fast, which also means it's time to pack. But packing doesn't need to be stressful — with the right wardrobe essentials, getting away is as easy as tossing a few key pieces in your bag and walking out the door.
Of course, what you pack depends on where you're going. For beachy getaways, you'll want a chic and flowy cover-up to take you from your room to the sand, a versatile bag to fit a book and a towel, and some sunglasses. If you're headed to the mountains, you'll need to bring your hiking gear and something to keep you warm during chilly nights. And for city trips, you'll need great walking shoes, a wearable daytime outfit, and then something chic for evenings out on the town.
Luckily, we have you covered for whatever you have planned. Below, you'll find our favorite pieces for your next getaway, no matter where you're headed.
Packing For Beach Vacations
If you're headed to the beach, you should be able to pack pretty light. Make sure you have a nice cover-up, like this vibrant cotton number ($42, originally $60), to wear during the day. A pair of sunglasses is also essential. While there are lots of sunglasses styles, we like to keep things classic with these round tortoise shell ($32, originally $40) ones, which offer 100 percent UVA and UVB protection. For toting around your book or tablet and a towel, we recommend this good-looking straw bag ($56, originally $80). And for the evenings, when you've perhaps gotten a little too much sun, a nice satiny slip ($66-$77, originally $110) will do the trick. Pop it on with a pair of sandals for an easy, comfortable, and eye-catching dinner look.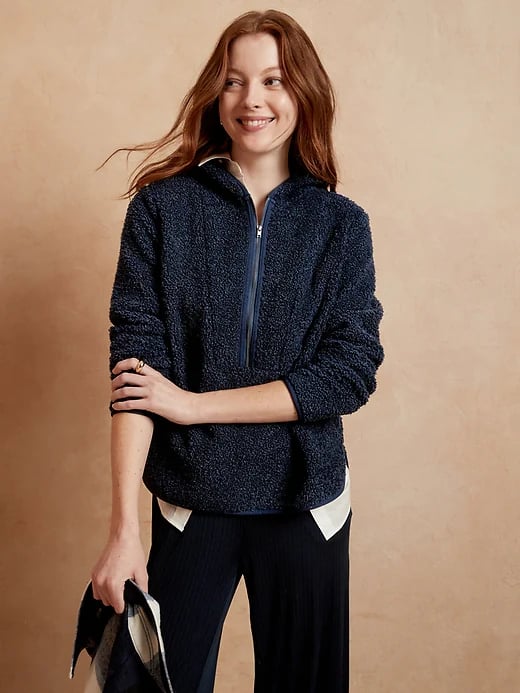 Packing For the Mountains
A spring getaway to the mountains means spending time outdoors, going hiking, hanging out by the fire and roasting marshmallows, and sitting under the stars. That means you need pieces for comfort and for layering. Start with a pair of joggers ($35, originally $70), and pair them with a cute workout tank ($22, originally $45) that you can absolutely wear even if you're not working out. To stay warm in the evenings, make sure you have a nice cozy hoodie ($48, originally originally $80). And to carry the essentials, we love a good backpack, like this olive-colored canvas rucksack ($63, originally $90).
Packing For a City Escape
Whether you're visiting New York City or Rome, a city escape necessitates comfortable shoes. Of course, you want them to look good, too, which is why we gravitate toward these classic white sneakers ($72, originally originally $80). They'd look just as good with a dress, like this belted poplin number ($70, originally $100), as they would with a great jumpsuit ($77, originally $110). Need to dress them up? Pop on some chunky jewelry, like this gilded necklace ($35, originally $50), and you're ready for a night out on the town.