Paid Content For
Banana Republic Factory Store
What to Wear For All Your Upcoming Bridal Events
Paid Content For
Banana Republic Factory Store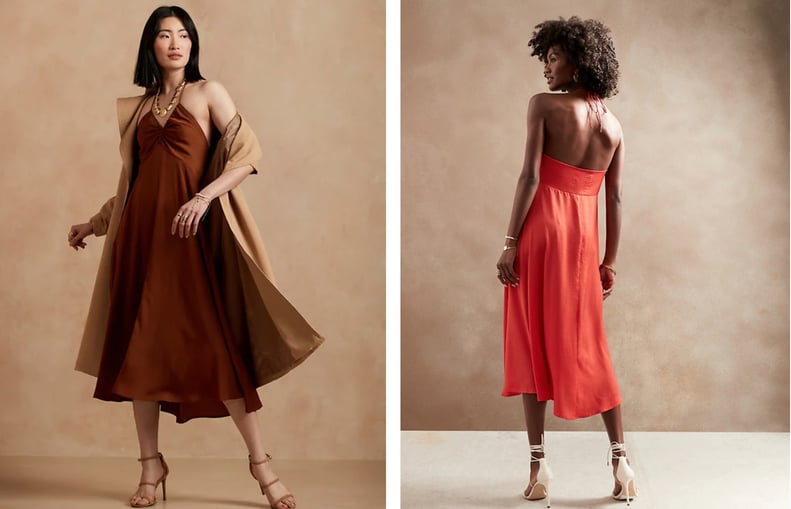 Banana Republic Factory Store
Banana Republic Factory Store
As POPSUGAR editors, we independently select and write about stuff we love and think you'll like too. If you buy a product we have recommended, we may receive affiliate commission, which in turn supports our work.
So you just found out that your best friend is engaged. Your first instinct will be excitement, of course! But then you might start to worry. There are about to be a lot of events where you'll need to dress up. Engagement parties, bridal showers, bachelorette nights, or even weekends away. But you don't need to stress if your calendar starts filling up. We have you covered.
Below you'll find a selection of our favorite pieces for all your bridal events. From fancy engagement soirées to girls weekends away to the beach to shower brunches, we've got the dresses, skirts, and jumpsuits to get you there — and looking fabulous.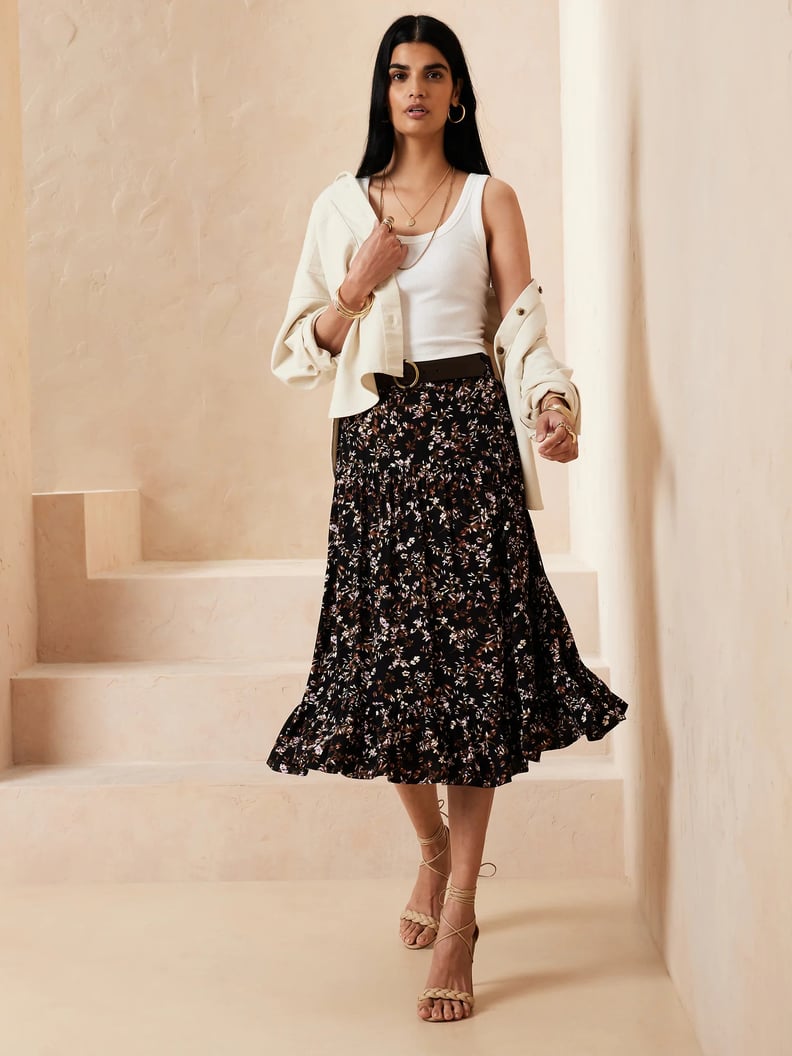 The Engagement Party
It's time for the celebrations to begin! Lots of engagement parties these days will be evening affairs, so you'll want something a little dressy, but not too formal. (It's not the wedding yet, after all.) For that we'd recommend a cute dress, like this tie-back midi dress ($60, originally $120), which comes in classic black and vibrant magenta. You could also pop on a slip ($55, originally $110). Add a belt for some waist definition and a statement necklace and you'll be good to go. Or, if you'd prefer to wear a skirt, we love this flirty and feminine drop-waist midi ($45, originally $90) with a flounce hem. Pair it with a white tee and a cardigan for a more casual event or a slinky silk tank ($22, originally $45) for some extra oomph.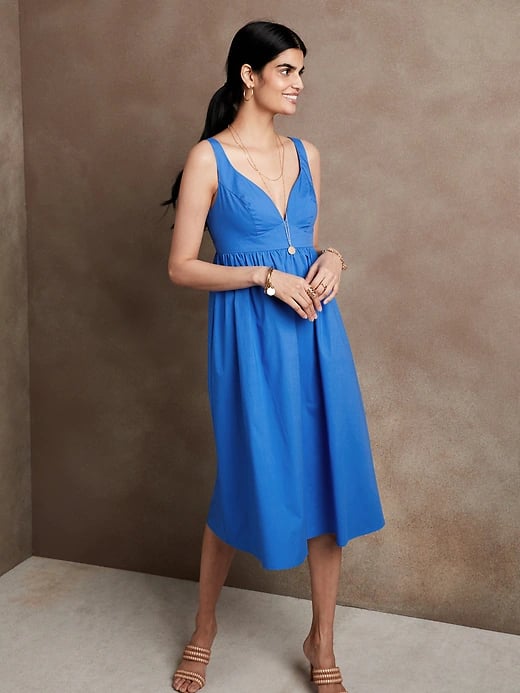 The Bridal Shower
When it comes to the bridal shower, you'll want something put-together and sophisticated but comfortable, because you might be sitting for a while as your bride opens gifts. Especially during warmer weather, we recommend bright colors or florals to make the day feel more festive. For hot summer days, try this breathable linen-blend shift dress ($55, originally $110) that would also make for a great workday staple, too. If you love a flattering empire waist, go for this bright poplin midi ($60, originally $120) in hula green or damselfish blue, or this more fluttery maxi ($36, originally $120) with a ruffle square neck and at the hem.
All of these dresses would benefit from a little heel — and these comfy espadrilles ($45-$90, originally $90) will make any daytime affair a little more elevated (in more ways than one).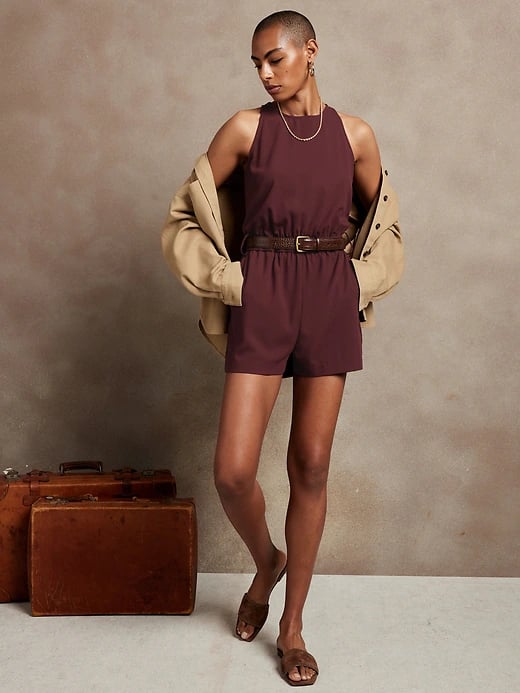 The Bachelorette Weekend
For the bachelorette weekend, every piece you bring needs to work overtime. You should be able to dress them up and down, and they should be comfortable. For daytime, pop on this easy but vibrant ruched halter dress ($55, originally $110). You could also wear a great romper ($55, originally $110) with flats, then simply change shoes and accessories when it's time to go out at night. For another evening look, we love this elegant puff-sleeve wrap blouse ($27, originally $55). Pair it with some relaxed white pants ($40, originally $80) for elevated vacation vibes. Of course, you'll need to have something to wear to sleep, too. For that, go for a cozy pajama dress ($30, originally $60) that you can sport to sleep and for late-night chats with the girls.