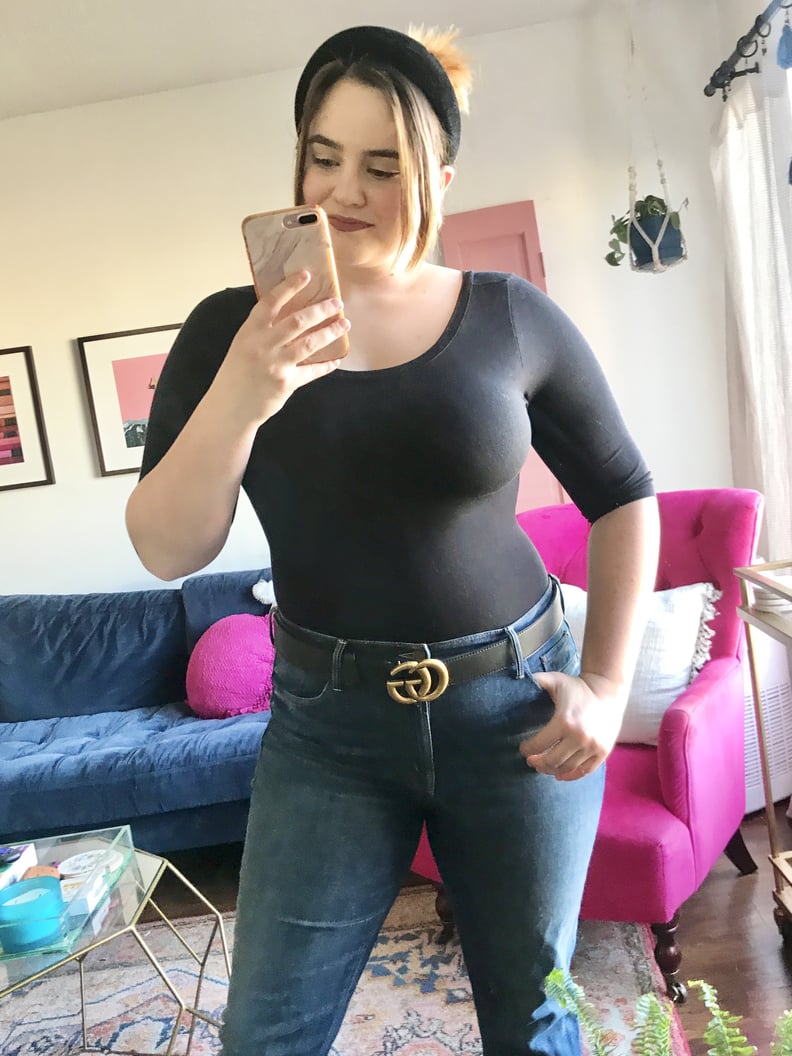 POPSUGAR Photography | Macy Cate Williams
As POPSUGAR editors, we independently select and write about stuff we love and think you'll like too. If you buy a product we have recommended, we may receive affiliate commission, which in turn supports our work.
Finding a flattering bodysuit is as hard as discovering the perfect pair of jeans — it takes lots of trying on. As a shopping editor, I have tested at least 50 bodysuits and have a strict criteria for what makes one great. I have several requirements:
It needs to be smoothing and supportive. I don't want to feel like I'm stuffed in it.
When I wear it with jeans and skirts, it shouldn't look awkward or unflattering.
It must be comfortable. The whole point of a bodysuit is that I don't want to worry about constant adjustments.
For bonus points: it's versatile, and I can style it many different ways.
So clearly, when I uncover a good one, I need to tell the world about it. Hands down, my favorite option to date is this Yummie Ballet Shaping Full Back Bodysuit ($68). When I tried it on, I audibly gasped because I was so surprised by how well it fit — it's simple, but it looks luxe and stylish.
The design has light compression that smooths out my torso like shapewear. It's also supportive enough to wear without a bra, and I'm a D cup! That never happens. The fabric is made to control your body heat, absorbing it when you're hot and releasing it back to you when you're cold — so genius. There are two rows of snap closures so you can have an adjustable fit. I love it so much, I'm going to invest in the white color as well.
Ahead, I provided the info for my exact bodysuit, as well as similar options in different colors. Take my word for it and stock up on this awesome wardrobe staple before it goes out of stock. Then, we can be obsessed together.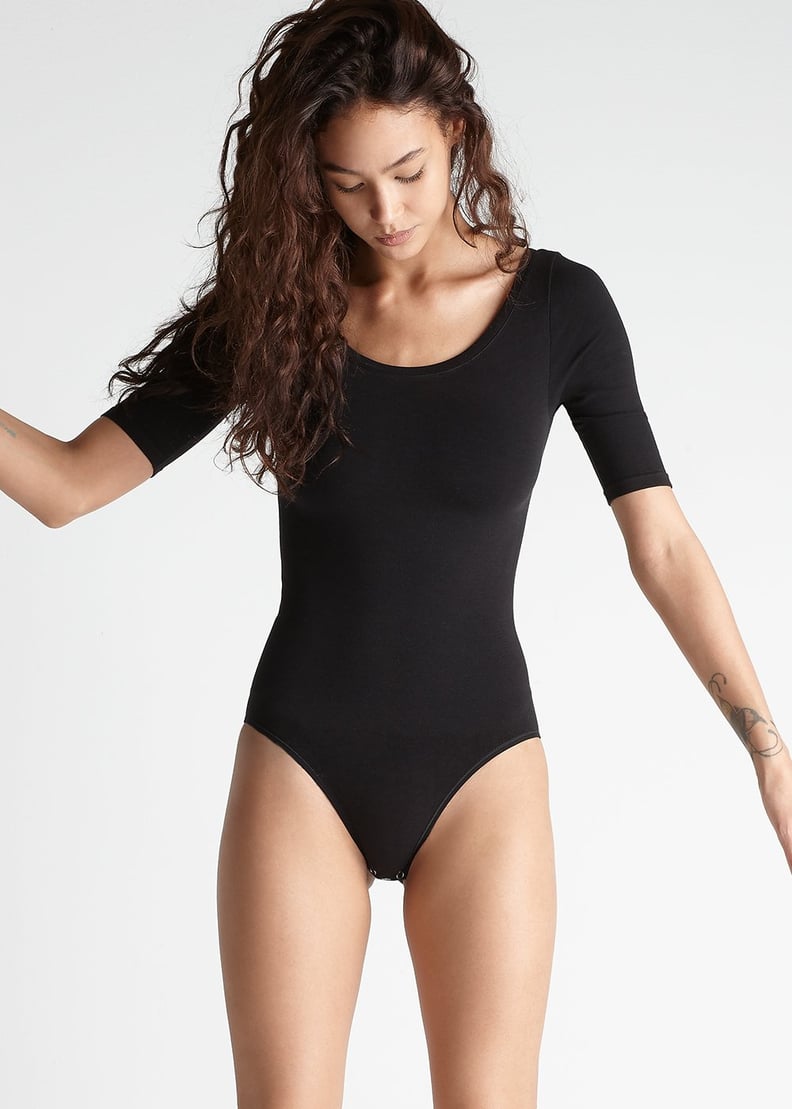 Yummie Ballet Shaping Full Back Bodysuit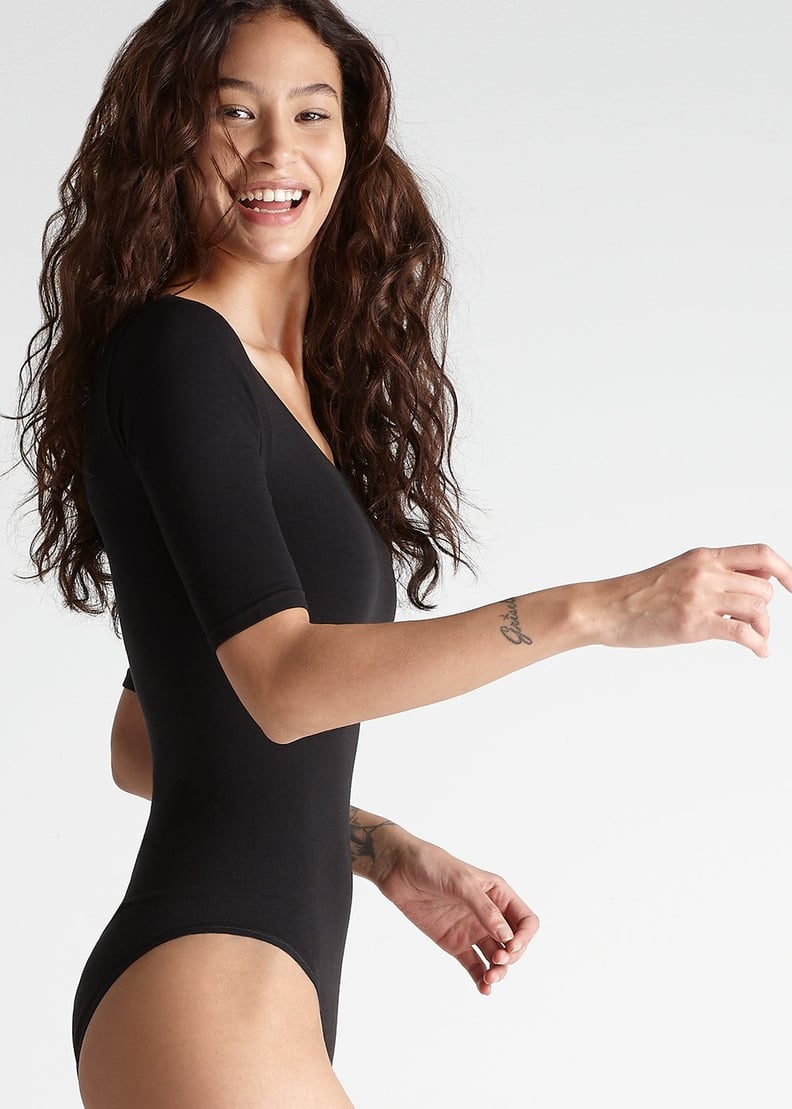 Yummie Ballet Shaping Full Back Bodysuit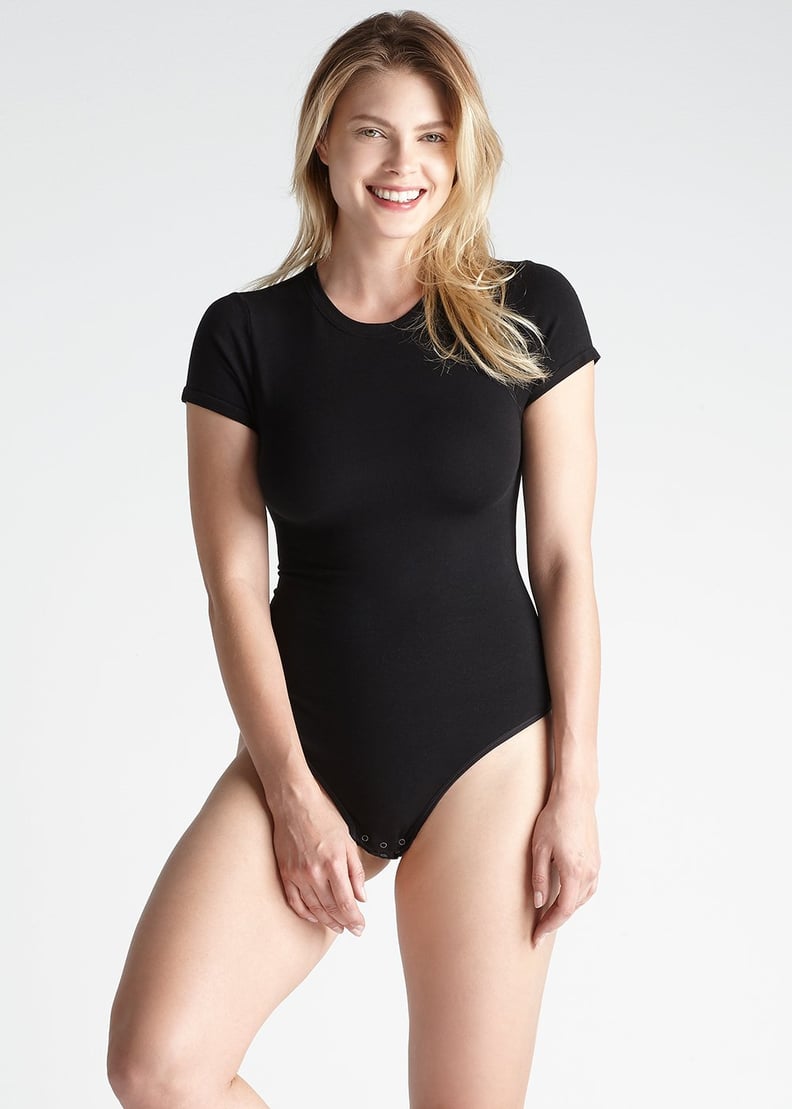 Yummie Short-Sleeve Shaping Thong Back Bodysuit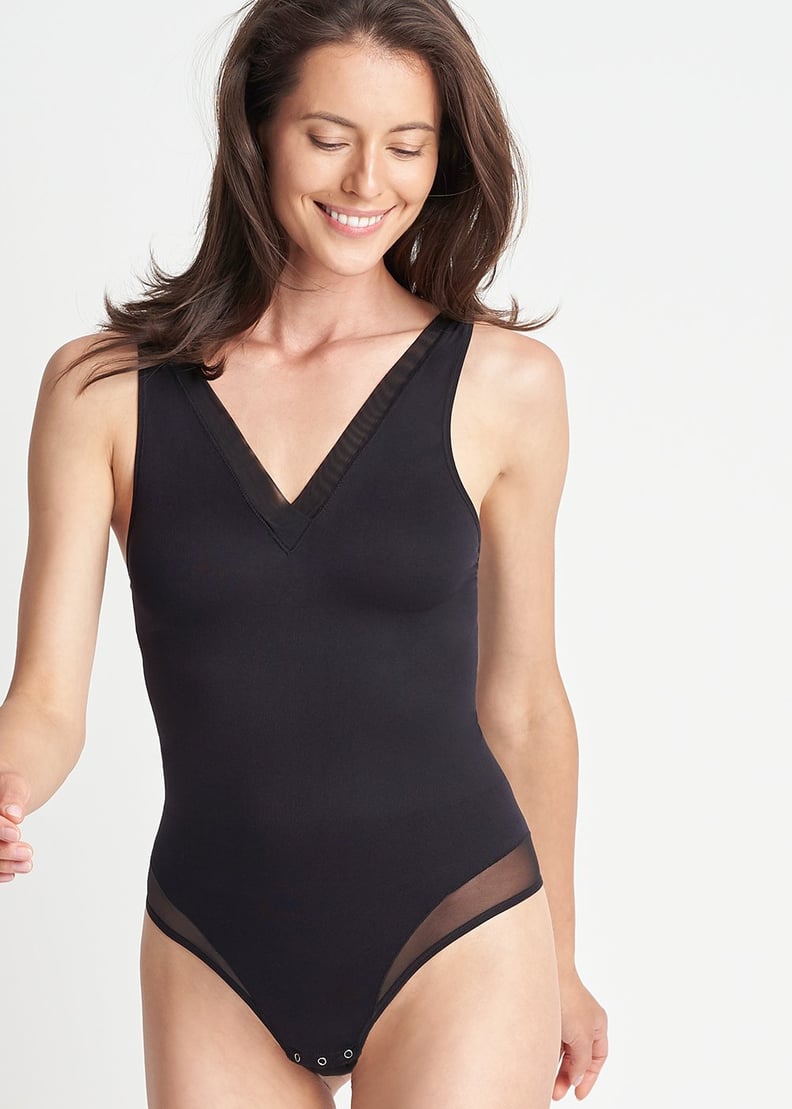 Yummie Stevie Shaping Thong Back Bodysuit With Mesh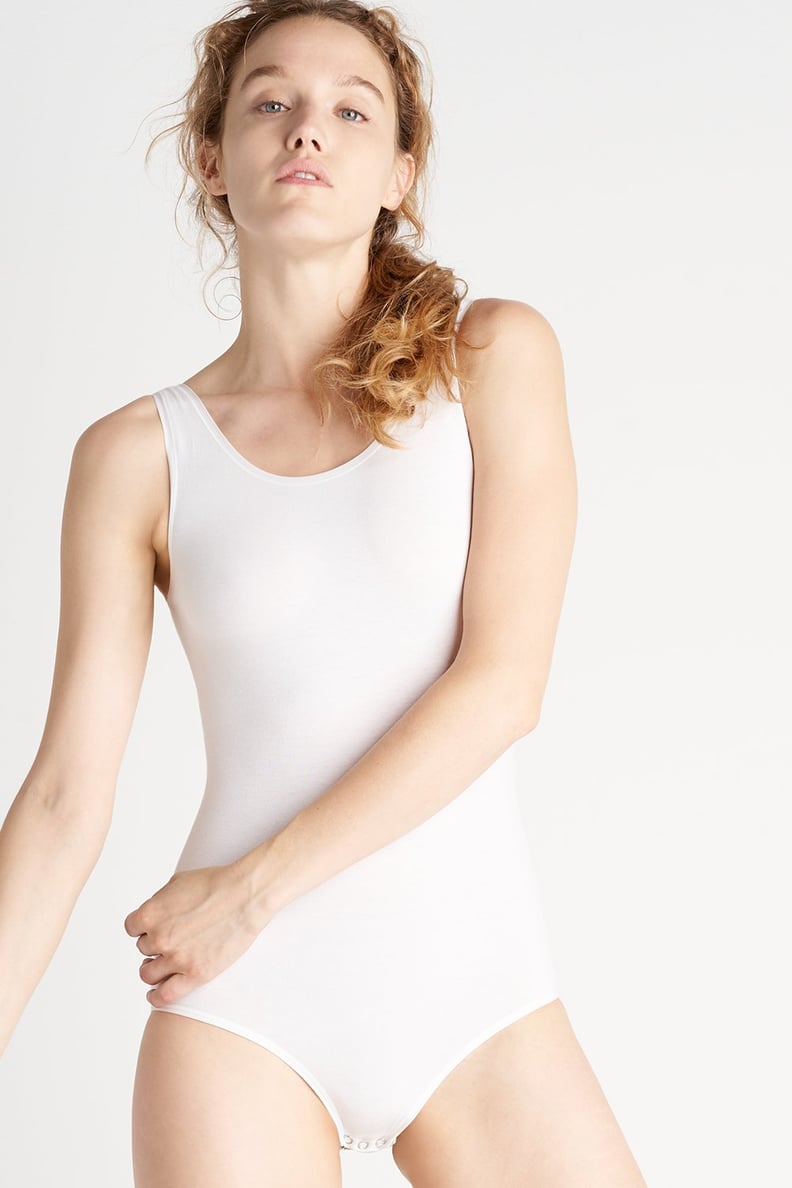 Ruby Cotton Shaping Thong Back Bodysuit