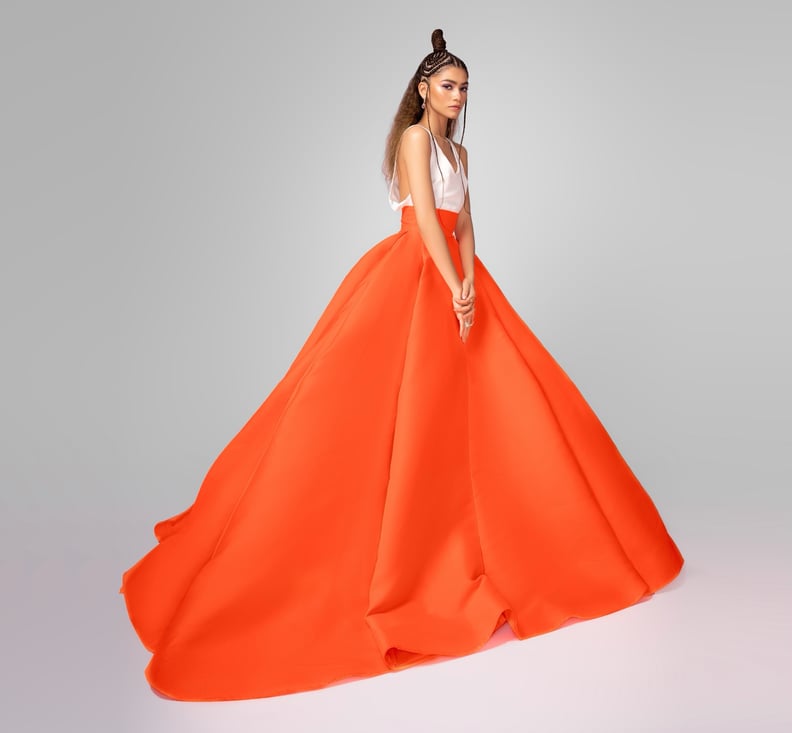 Robert Ector
Zendaya accepted an incredible honor at the 26th annual Critics' Choice Awards as the youngest recipient of the SeeHer award, which has recognized actors five years running for their excellence in authentic portrayals of women in entertainment. Previously accepted by Kristen Bell, Viola Davis, Claire Foy, and Gal Gadot, the title signifies being one of Hollywood's leading role models, and it's particularly special that Zendaya's Malcolm & Marie costar John David Washington recognized her for it.
Zendaya's longtime friend and stylist Law Roach (who also dressed her for the small-budget movie she filmed during the pandemic) was by her side to collaborate on two looks for the meaningful occasion at the virtual ceremony. While we didn't see the Valentino Roman Palazzo evening dress Zendaya wore for her speech in full, we do know what she slipped into first: an ivory silk crêpe top and fluorescent-orange scuba, silk, organza, and taffeta skirt from the Valentino Haute Couture spring/summer 2021 collection — so yeah, that's a skirt of many layers.
Law helped Zendaya style the look with Bulgari drop earrings and rings, making for an outfit that was dramatic and casual all the same. That "little bit of both" mentality is what continues to hype us up for anything and everything Zendaya wears. Ahead, see her gown in action and catch a glimpse of look number two.
Zendaya's First Critics' Choice Awards Look Was Valentino Haute Couture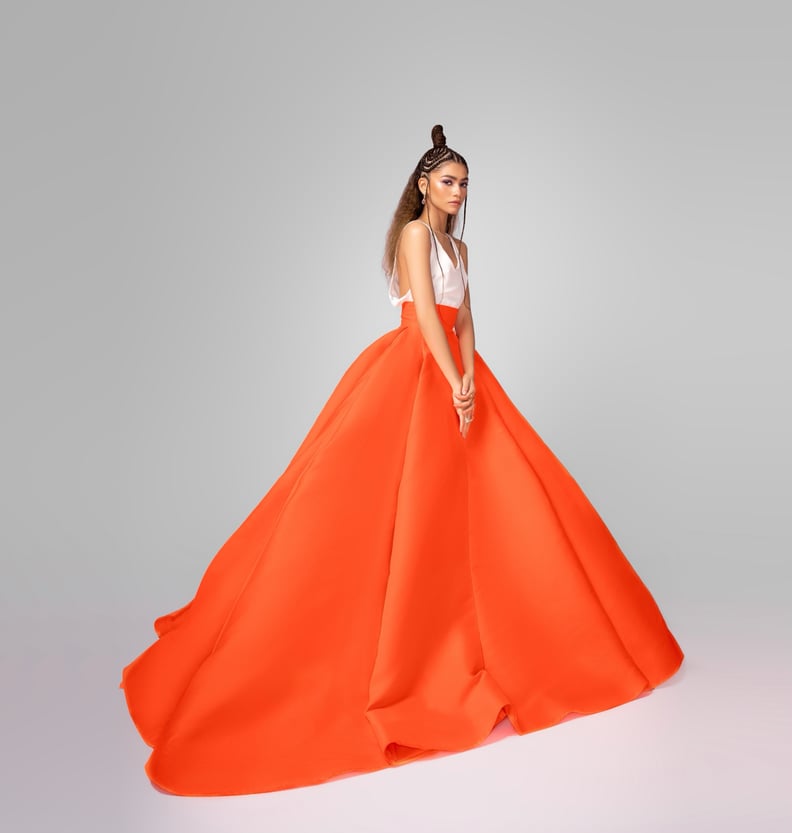 Zendaya Wore a Valentino Evening Dress For Look #2