120-Pound Weight Loss
Yasmeen Relied on Her Friends, Social Media, and This Popular Diet to Shed 120 Pounds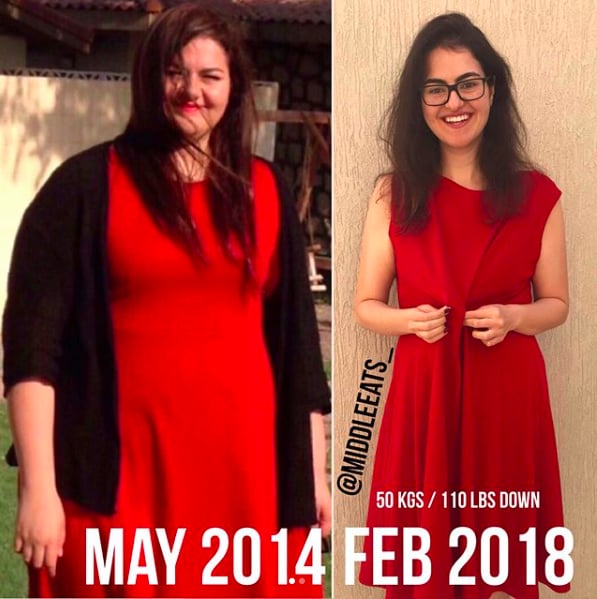 When Yasmeen decided she was going to lose weight, she found herself more committed when she stopped focusing on appearance and more so on improving her health. It's the little changes she made every single day that have helped her lose over 120 pounds to date.
A weight-loss journey is a rewarding one but also a really tough one. Sometimes you just don't know where to start but luckily, Yasmeen had her friend Leen for support and guidance all throughout it. This was where she was first introduced to IIFYM or flexible dieting. Leen taught her how to size out her portions and be aware of calorie intake, but she also went above and beyond. Three times a week, Leen would walk Yasmeen through at-home workouts and before you know it, she was signing up for a gym membership. Who knew reconnecting with an old friend would be the spark to start losing weight?
Eventually, Yasmeen began working with both a nutritionist and a personal trainer. "They supported me in every up and down for every aspect of my life, which taught me that health is more than just a number on a scale," Yasmeen told POPSUGAR. Health means taking care of yourself and feeling your best while doing it. This is why Yasmeen treasures one of her greatest victories, completing her first 10K run. "Nothing beats the feeling when you can physically do something you've never been able to do before," she said.
Her dedication to cardio and weight lifting at the gym has helped her lose the weight over the course of three and a half years. In addition to that, Yasmeen also runs an incredible Instagram account called middleeats_ where she shares every single one of her meals, including snacks, with the macros listed out.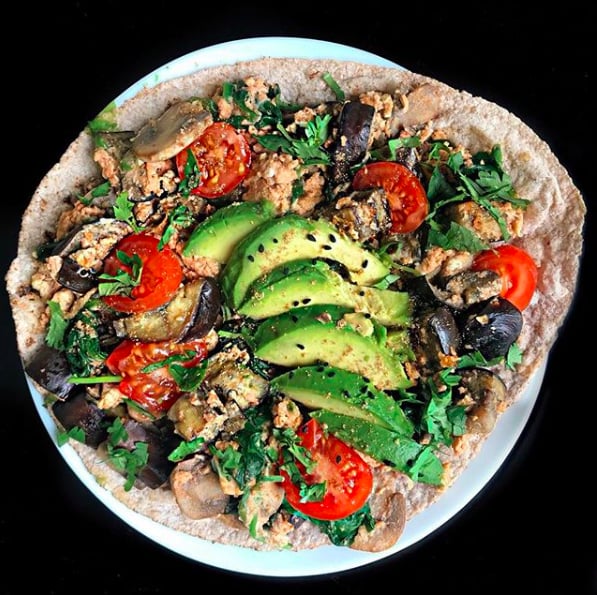 Just one look at her Instagram account and you see somebody who is really dedicated! When asked how to stay motivated though, Yasmeen said, "You don't. As they say, motivation is fleeting, discipline is the key to commitment and success." Once again, the weight-loss journey is a tough one. It has its ups and it will certainly have its downs. What separates success from failure is the ability to keep going after the down part.
The key is to be in tune with your mind and body. Once you notice yourself getting too comfortable in unhealthy habits, that's when it might be a good idea to take a step back. When Yasmeen was in college at Northeastern University, she gained at least 30 pounds in a short period of time. She didn't care and recalled feeling really comfortable with her new weight. But once she believed she could make a positive change in her life, she went after that change and to this day hasn't stopped.
Her number one advice to others on a similar journey is to start now. Your health should be your number one priority at all times. "It's a mental battle more than anything else, so consider it a mental strengthening journey more than anything else," she said. To Yasmeen, "The journey has no deadline — progress is forever, and that's the best part." This journey is not just about her. It's about her parents, family, friends, and God who have given her the strength to make it this far. Her Instagram represents her way of giving back by striving to build support for others online like people in her life did for her.